Discussion Starter
•
#1
•
Came back from a really nice two week trip a month ago, did some 7k km of western US. I yet have to make a post with pics about that, but that's a happier thread. Went on another trip right after, this time in our VW Bus. Parked my Versys for about a month in the meantime, then two nights ago got it on the trickle charger overnight to top up the battery. Had a pretty bad start to the day yesterday, then went to the underground to grab the bike as I had to do some errands. Opened the door and saw this...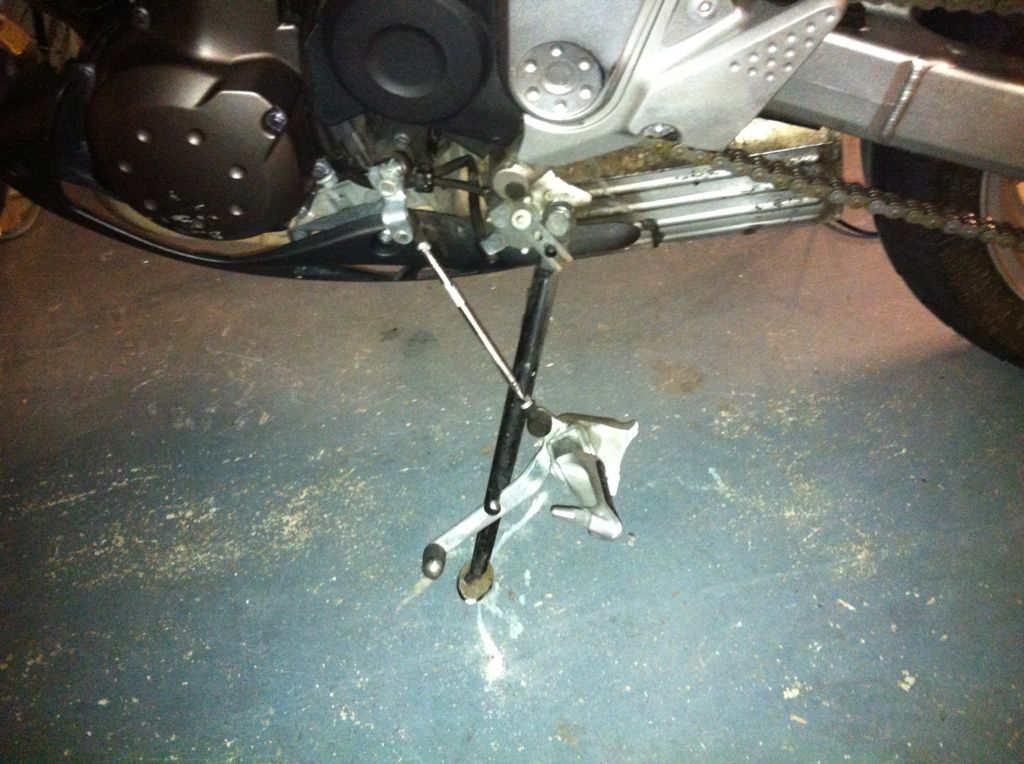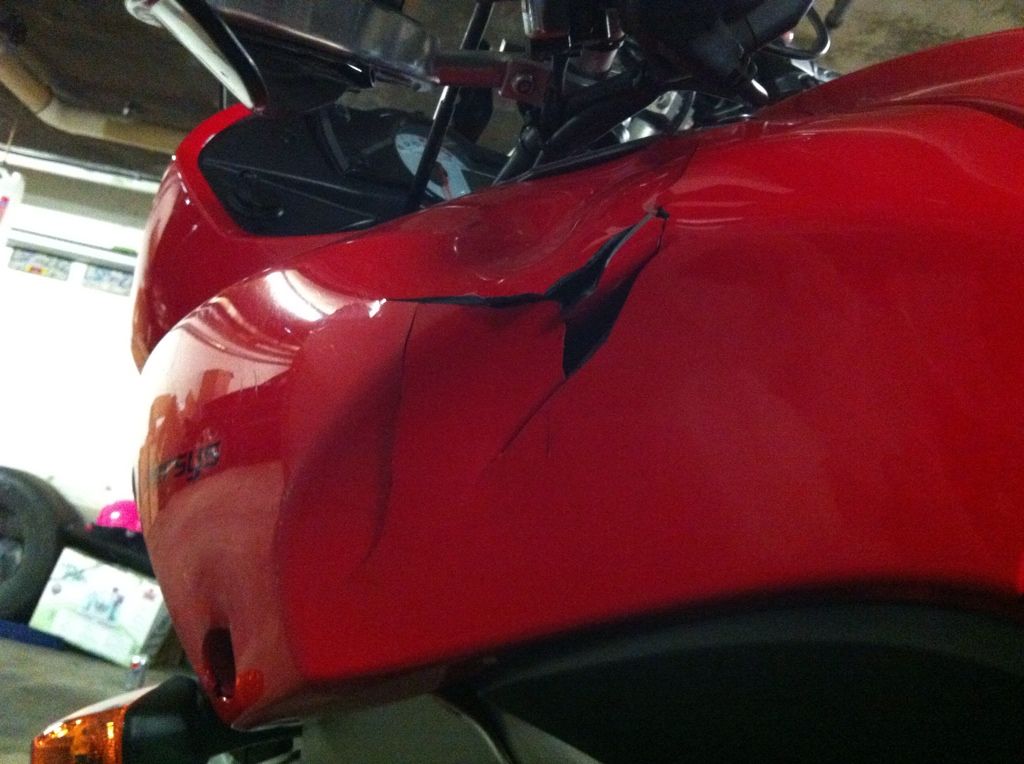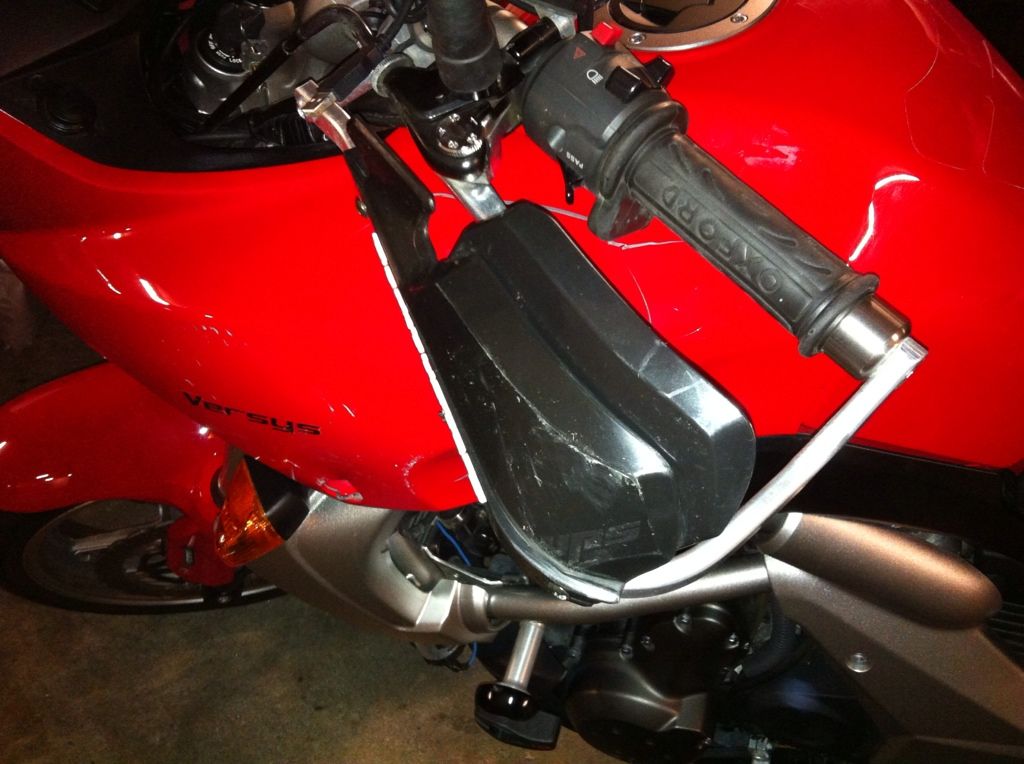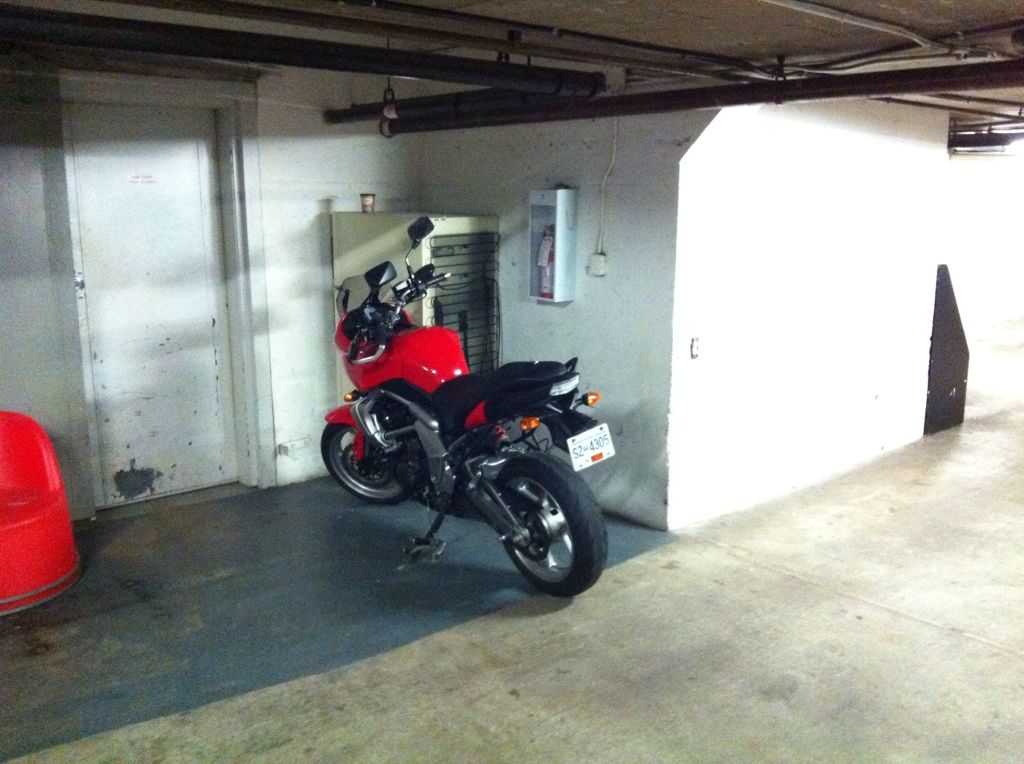 It was one of
those
days. My first split-second thought was that somebody pushed it intentionally, but I quickly decided 'no'. Then I saw the note. A neighbour of mine caught the rear tire as he was backing his STI with a bike rack. Admittedly, he wasn't watching his left mirror.
What sucks is that the bike went OVER the side stand and came down. It must have caught the right foot peg right at an angle that would not fold, so it snapped the bracket. And that sucks the most as the bike is not ridable until that is replaced.
VPS Barkbuster got scratched, mirror has a rash and a crack in the plastic and the cowling is destroyed. The lip of the side stand foot is slightly bent upwards, has to be hammered back down. I yet have to inspect it closer but what's weird is the dent in the cowling that caused it to implode like that. Nothing reaches that point! Did the handle bar give enough to bash into it and then sprung back into normal position? I don't know it's a bit weird. And I'm pretty sure the clutch lever is rotated up, but I can't move it up or down on the handle bar. You think if it was knocked loose, it would spin around the handle bar easier.
Anyway, he of course said he'd pay for the damages. Ironically, he is no stranger to motorcycles.