Discussion Starter
•
#1
•
Finished up with some work on the V today:
1- Emissions canister removal
2- Thermo-Bob installation: Pretty straight forward after I miss cut the radiator hoses and had to order new ones
3- TB Vacuum hose mod: Just ran a crossover hose between the two TB's, hopefully it will be worth it.
4- Air box cleaning & inlet tube shortening: Rather than removing the tubes altogether like some have done (and most put back in after it being too loud) I just cut 2" off each tube. We will see...
5- Air filter cleaning: it was TERRIBLE DIRTY, luckily I can clean and re use it, rather than replace. Well done Kawasaki :thumb:
6- Pre-screen install on air inlet holes: I wanted to do something to help block some of the dirt/mud/dust, etc that I ride thru here in AK. So I found some relatively inexpensive filter pre screens and cut them down and zip tied them to the rim of the openings. NOT the prettiest looking but who will see them, right!
7- Checked spark plugs: They looked fine for only having 6K miles on them
8- Wire harness & hose re routing: This was more of an OCD thing but I have noticed MANY places that the factory wire/cable/hose routing was less than optimal or made sense. I cut quite a few factory clips and cleaned things up. It was surprising how many wires were pinched or routed just wrong.
Here are some pictures of it all.
BTW Don't bother telling me my bike is dirty, I KNOW, and it will only get dirtier in the spring, so I'm not too worried. It's not a street queen or show bike. I'm perfectly comfortable riding it in this condition. :thanx:
Thermo-Bob right side:
Emissions clean-up area: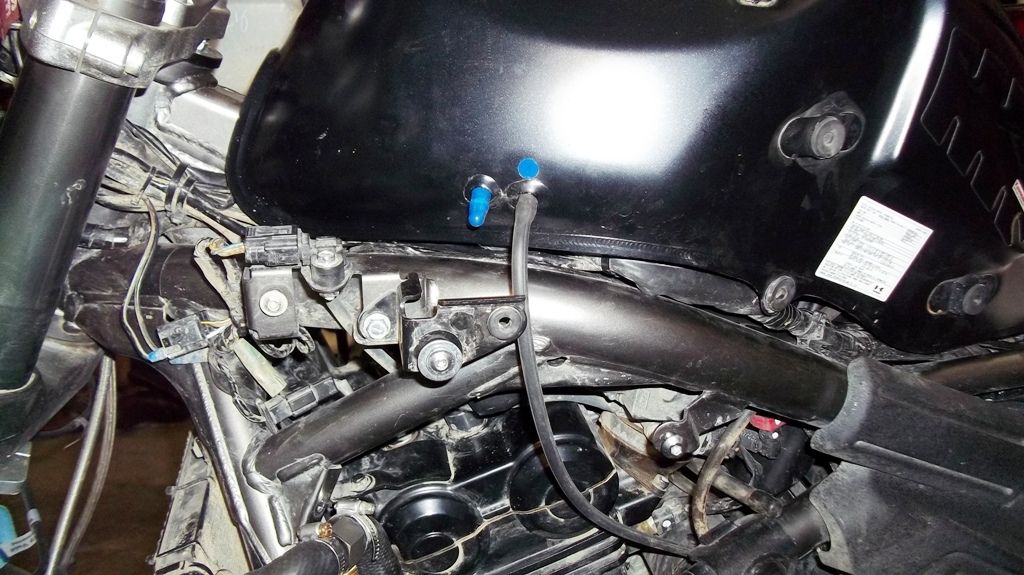 Thermo-Bob left side: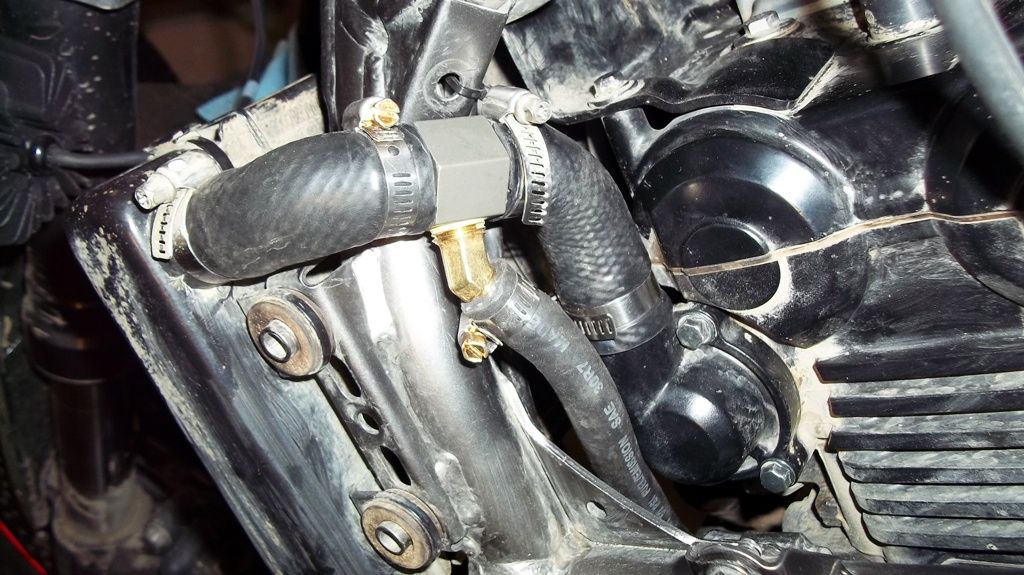 Air box pre screens: Before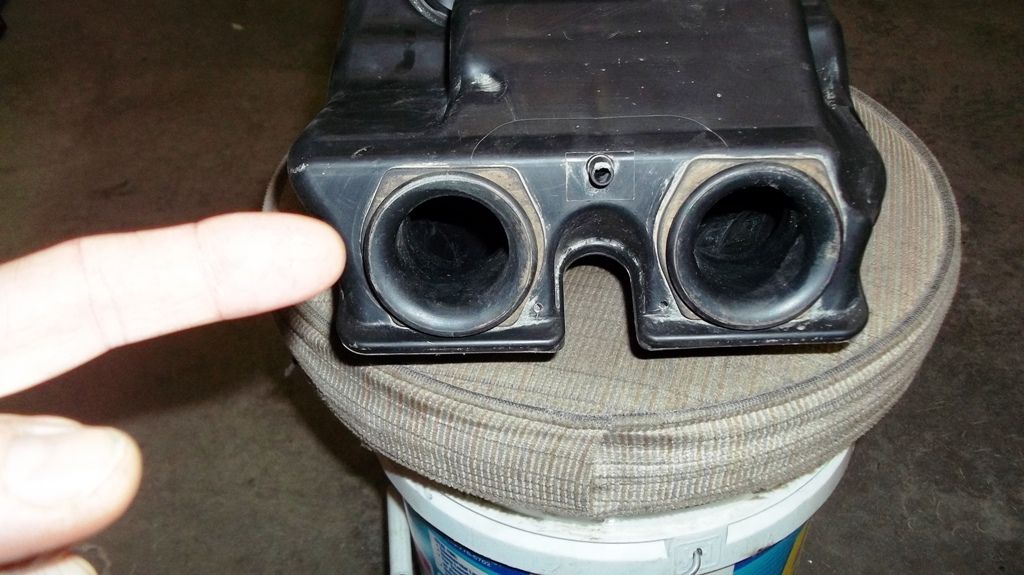 After: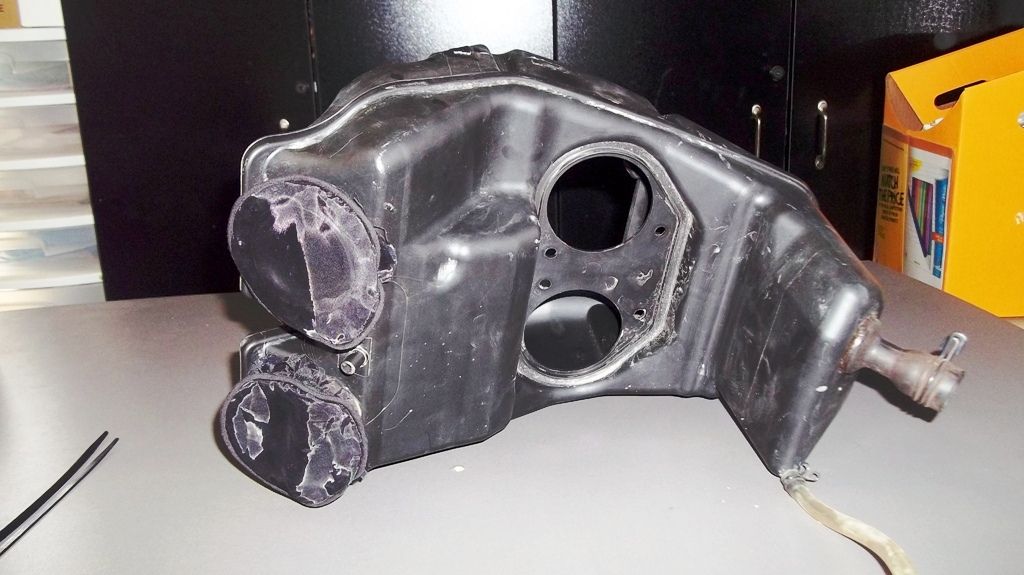 That little fitting in between the air inlet holes is for what?
Oh, yeah my new rear tire came in! :clap:
The 5 pound weight loss....:thumb: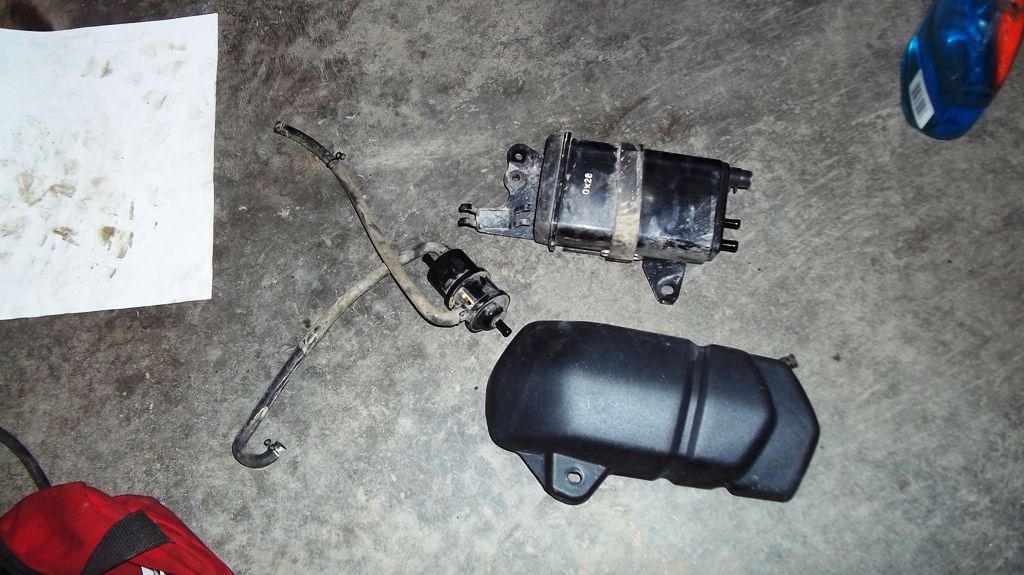 Thermo-Bob bypass hose routing (away from the exhaust)
The mess, mid work: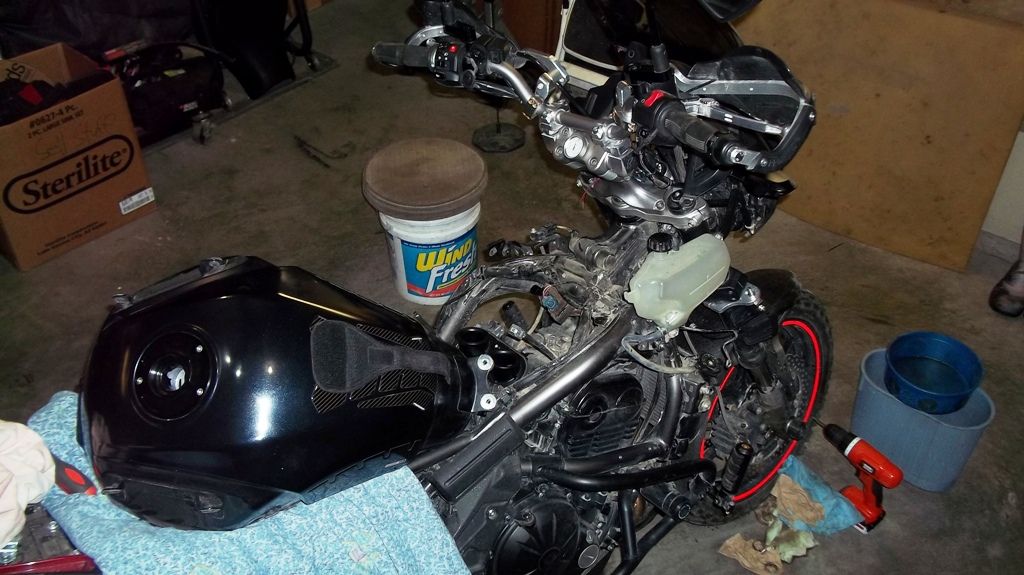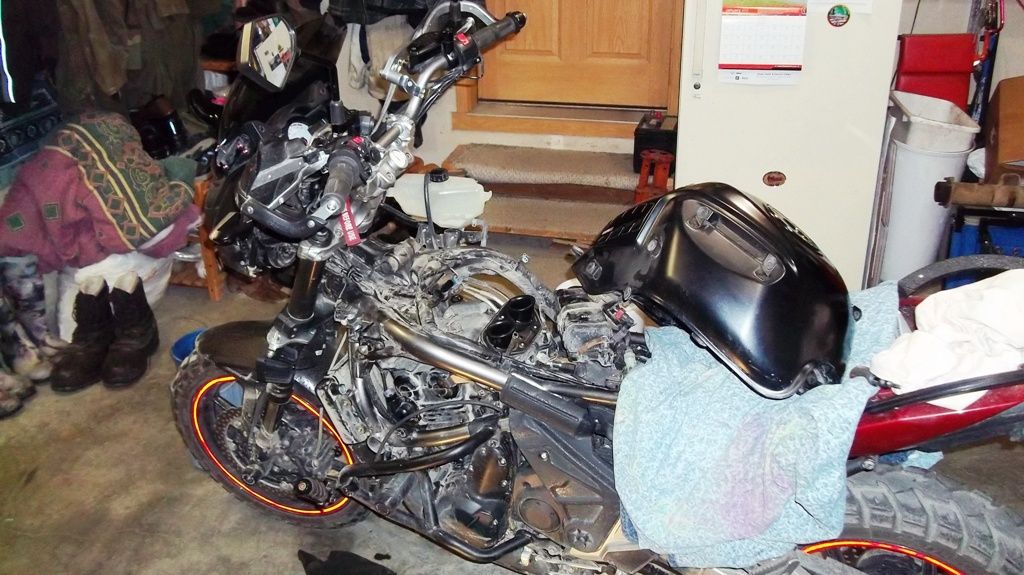 The belly of the beast:
The DIRTY (on the inside) air box and filter: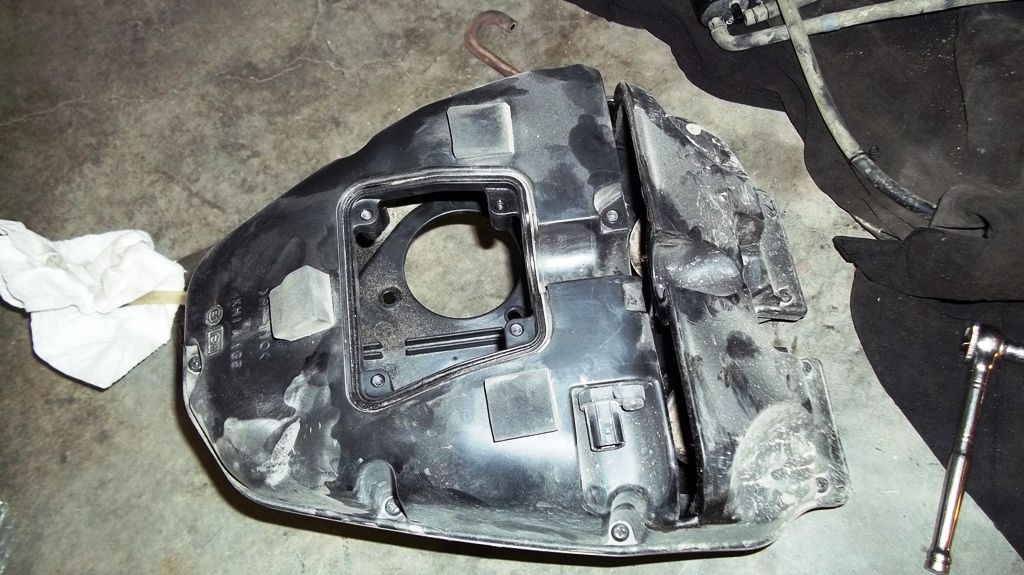 Yeah that about covers it. Not a bad couple days work:clap: