Last year a few friends of mine from the Nighthawk forum came out to New England for a very small rally. We had great weather except on the last day so they never got to ride Hurricane Mountain Road... I had never been on Hurricane Mountain Road. So this year I took a Saturday and rode up through the White Mountains in New Hampshire and visited some old haunts on my new bike and at the end of the day found Hurricane Mountain Road and got to see what all the fuss was about.
I've have gone past this shop countless times and today decided to stop. It's full of odd and old items, I suppose some may be considered antiques but others are just flat out strange like an old-timey slot machine with The Force Awakens graphics on the header and wheels. If you're in the area (it's on the east end of the Kancamagus Highway) stop in just for the weirdness.
Close up of the Swift River. The water has finally come down a bit, it was very fast and deep this spring and early summer.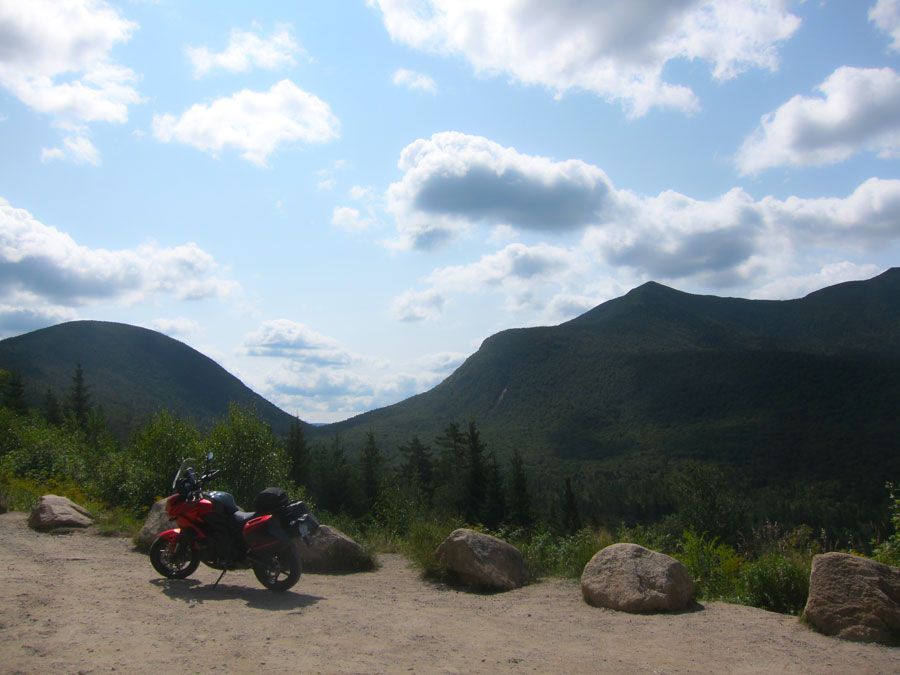 At the top of the Kancamagus Highway. As mountain highways go it isn't very high, just under 3,000 feet of elevation. Still some amazing views.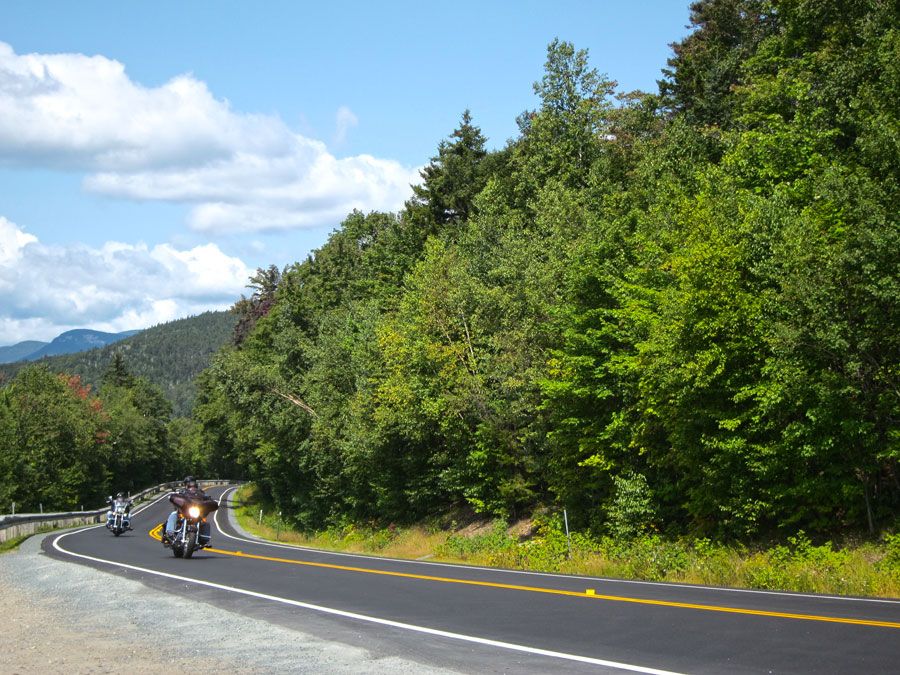 A good number of riders out today. I saw a large Harley rally and there were decent sized groups of them prowling around.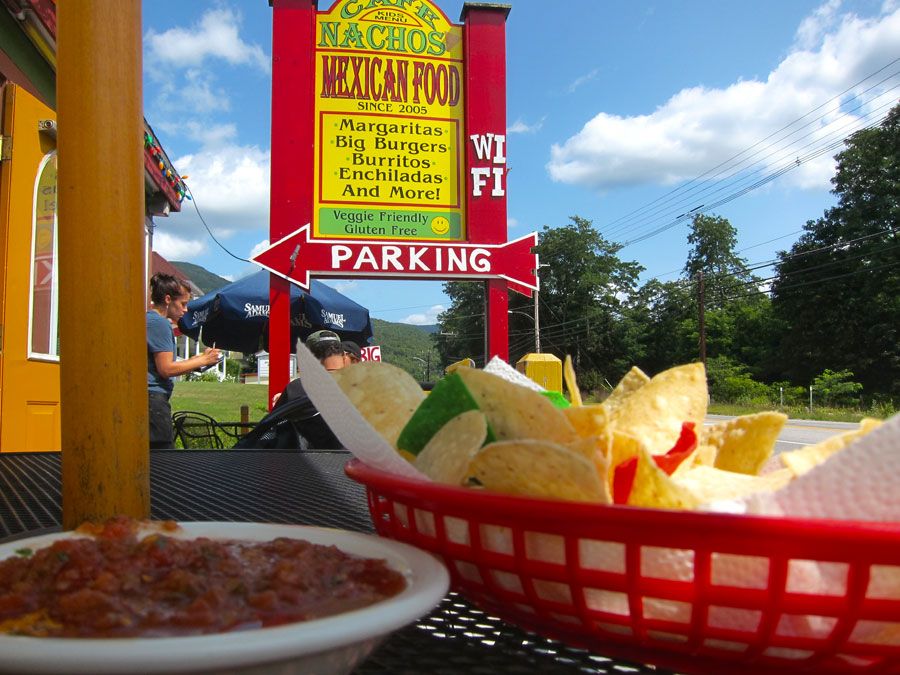 I've been up in this area a lot and have some favorite places to stop and eat. Tried something new this time, Nachos Cafe in Lincoln. The salsa was awful, tasted like stewed tomatoes. Saw a few folks adding hot sauce to the salsa My tacos on the other hand were excellent, they were so good I ate them before I thought to take a photo.
Once again I stopped by the Basin. It's a natural shaped bowl formation made by rushing water. It's a neat area along the Fraconia Notch Parkway with easy parking and a brief pleasant walk through the forest.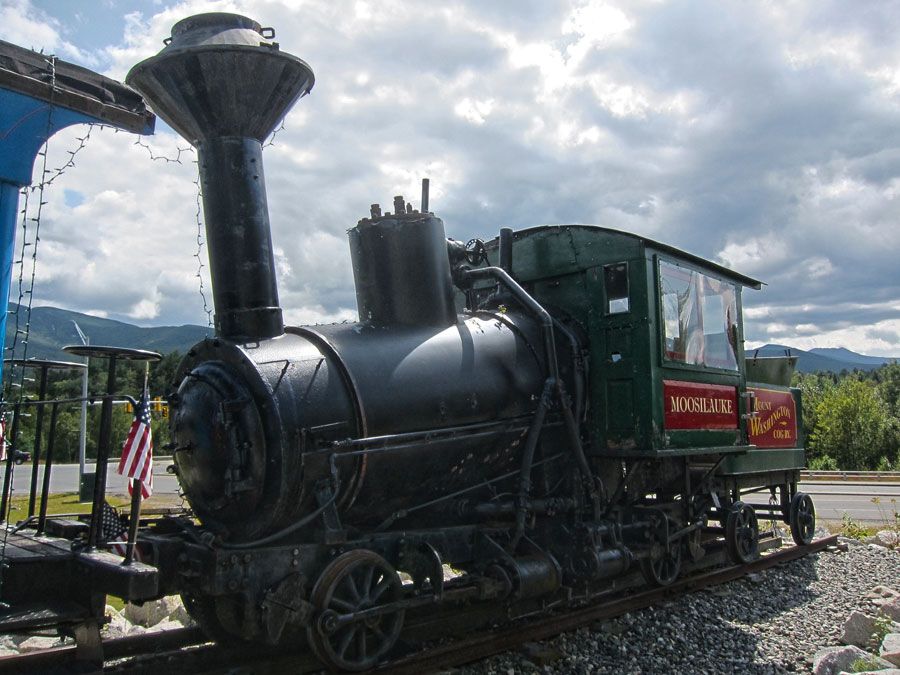 The Cog Railway. These old trains are set up alongside the road as advertising for the still functioning train that travels up to the top of Mount Washington.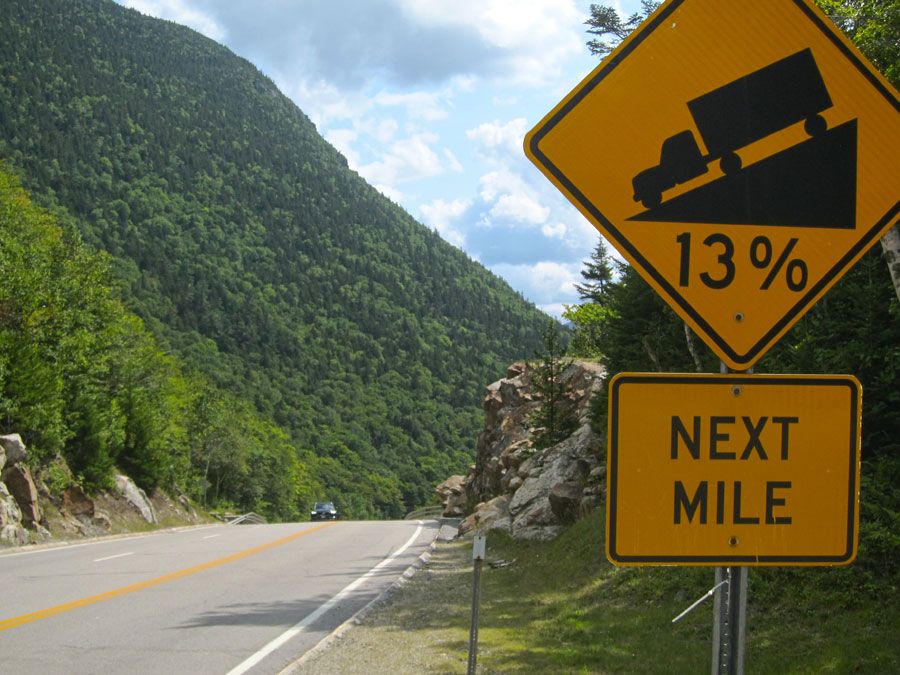 Here we are at the beginning of the descent at Crawford Notch. Some some sharp twists and turns before it turns into sweepers as you make your way down the slope.
Shrooms.
The scenic view overlooking Crawford Notch.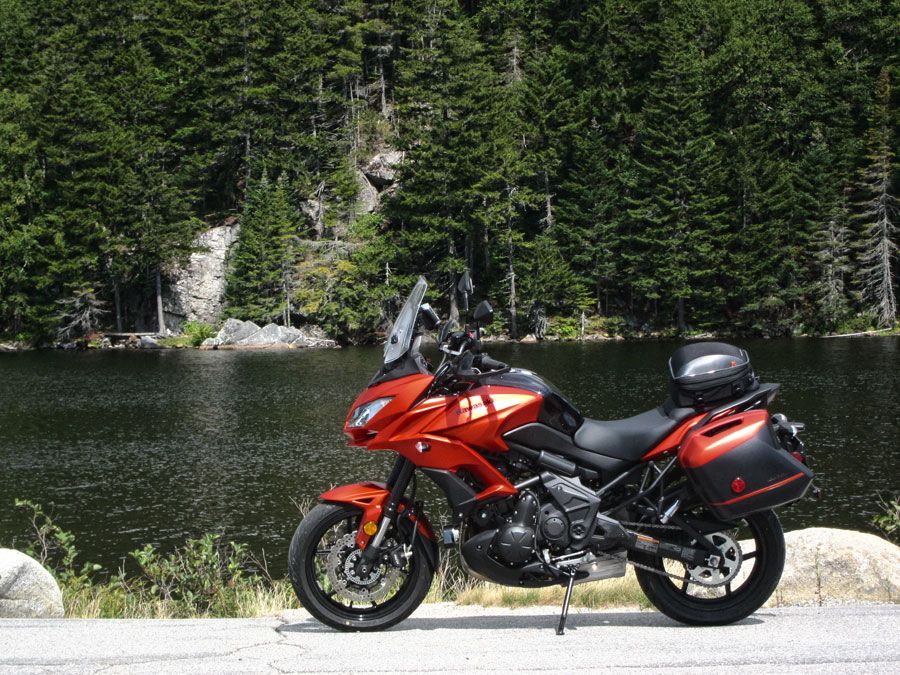 The Versys alongside Saco Lake.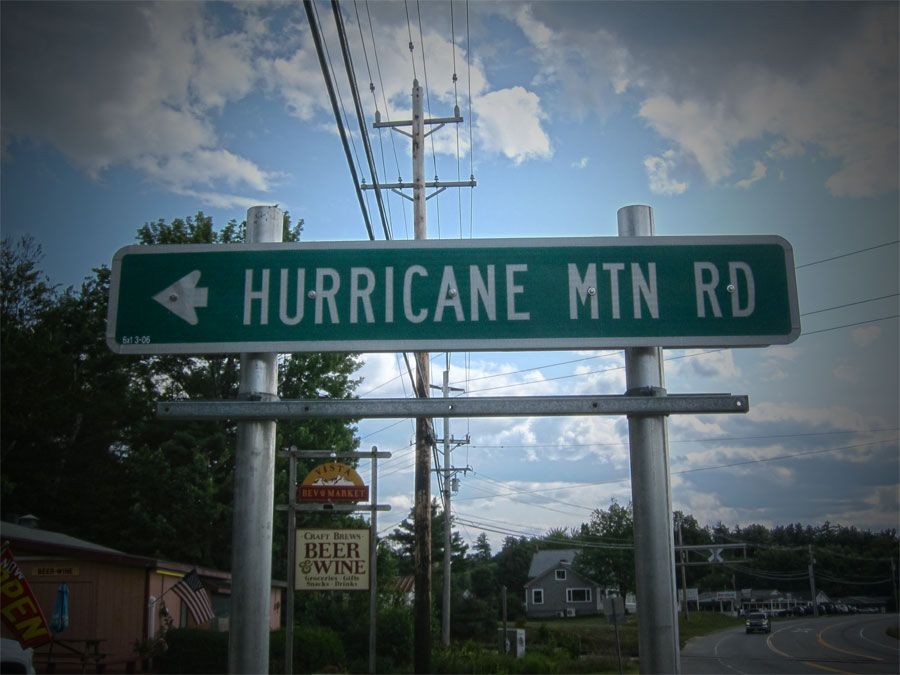 Here it is, the beginning of Hurricane Mountain Road. Just north of North Conway you can find the entrance. If you look at a map you won't be too impressed or intimidated. A few twists and turns is all it looks like. The experience is quite different, large vehicles and trucks are warned not to use the road and it is barred for passage in winter. The road itself is quite narrow, maybe a standard lane and a little more wide. It's twistier than the map suggests and it's steep in places with a lot of undulating whoop-de-doos as you ascend from the west. The quality of the road itself is good to fair. Not really any potholes but lots of ripples and cracks and off camber in places. The ripples can really mess up your tracking through a turn so you have to stay alert.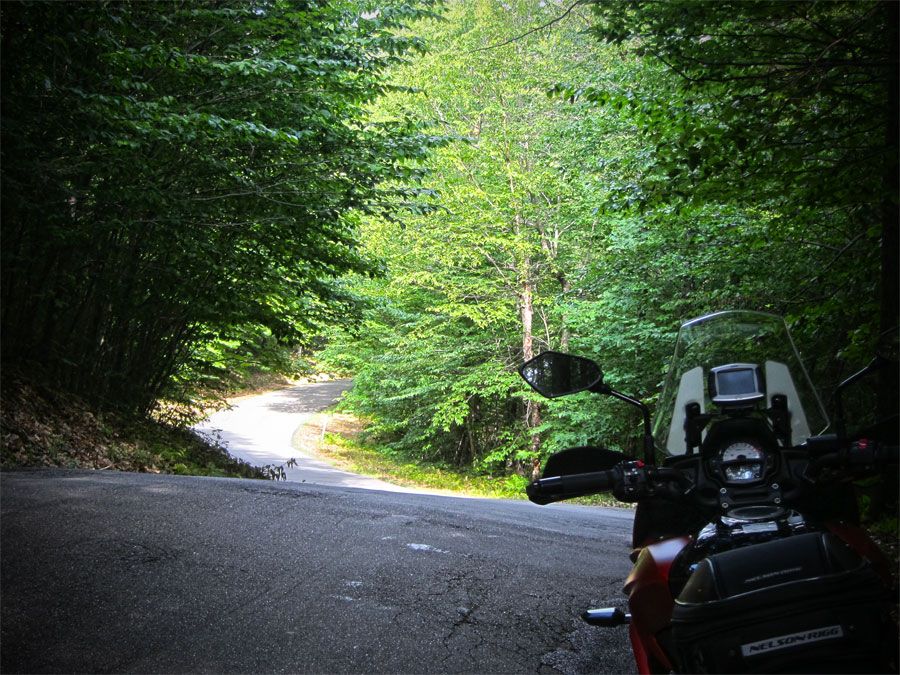 I traveled the west to east route. As I stated the road is very narrow and there is no shoulder for the most part. At the very peak there is a gravel driveway and parking lot for hikers. At one neat spot you pass through a very small clearing and can see the state of Maine stretching out as far as the eye can see, it's an amazing view. Sadly there was no place to pull over to get that photo, not that it would turn out too well with my camera.
A good example of the road.
The Versys parked along one of the few flat spots along Hurricane Mountain Road
It was a great day in the saddle and my first time riding the Versys all day. Glad I got to give Hurricane Mountain Road a try, it's a neat stretch of road but kinda short. Hope you enjoyed the ride!