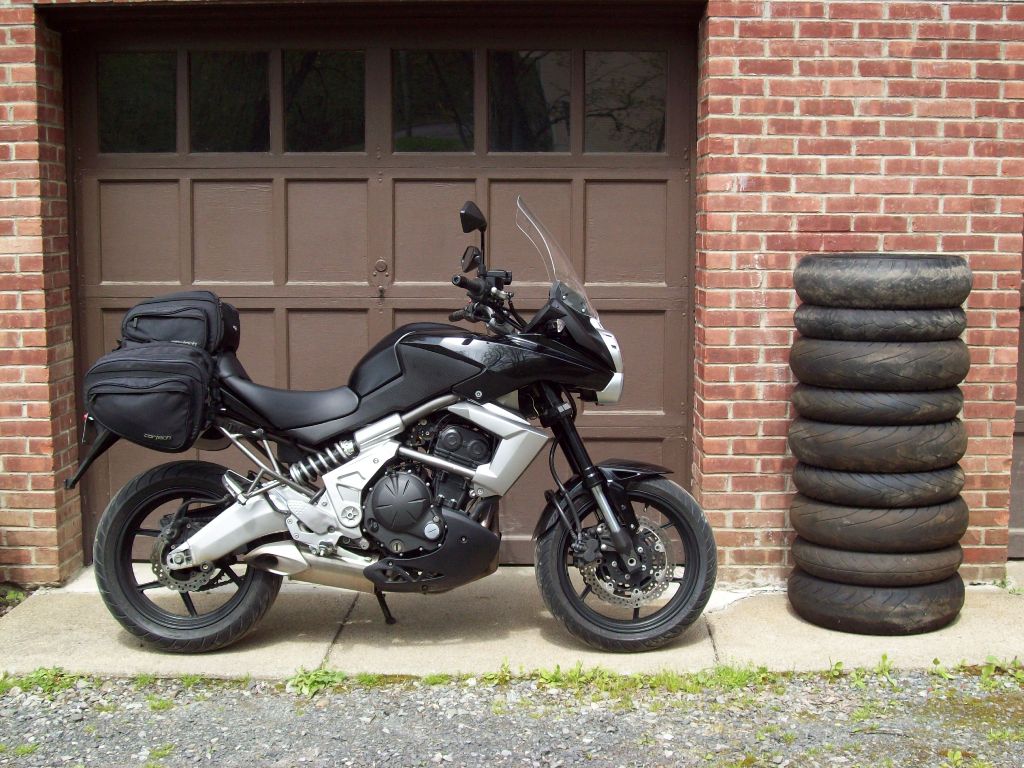 Versys Year 1 : Summary Report
14 Months (a couple of which were spent in the garage waiting for my driveway's glacial ice to melt
)
24,000 Miles (almost all of which, spirited riding on back country roads) :yeahsmile:
7 Oil Changes :goodidea:
1 Valve Adjustment at 15,000 miles (2 Exhausts less than 0.01mm under min spec) :thumb:
2 Spark Plugs at 15,000 miles (I changed them because I had them out but the originals were very clean with a nice grey color and a .036" gap!) :thumb:
1 Fork Oil Change at 23,000 miles (and the oil was clean and dry (though I do wipe the fork tubes down daily and the bike has only seen several hours of rain)) :thumb:
4mm Total Chain Adjustment :thumb:
1 Stack-O-Tires (2 Dunlop D221's + 5 Michelin PR2's + 2 Metzeler Z6's) :devil:
0 Problems :clap:
Countless Grins!
I LOVE THIS BIKE!
:loveeyes:
.