This story is an except of a longer trip located here:
http://www.kawasakiversys.com/forums/showthread.php?t=20925
So I unload my bike at the cabin, and talk to a neighbor walking her dog, and told her I was going to ride up La Plata canyon to the notch.
She tells me it's a bit rough, but I should be able to make it "but be real careful, don't ride right through the notch, you have 10 feet to stop or there is a 1500 ft. drop off . If you ride through go far right."
So with this info I start suiting up, and a KLR rides by on the road heading up the canyon. Oh good maybe someone to ride up with. I finish gearing up and head up the road.
Within a mile the pavement ends and goes to an easy gravel road, eventually I pull up behind the KLR, and we get to a rough patch, we stop and chat, he wasn't sure how he felt about riding to the top, we kept going, and the road slowly deteriorated. Eventually the KLR rider stopped at some really aggressive section and said he was turning round, he said he heard the road got a lot worse farther up, bummer. I guess I'm on my own.
First thing he missed.
And yes the road did deteriorate rather quickly, there was many sections like this.
An easy crossing.
A particularly steep section.
And into the bowl, there was an old mining boiler, or something. you can see the notch up behind the bike on the ridge. it was blown open to access a mine down the other side years ago.
Just because it's beautiful.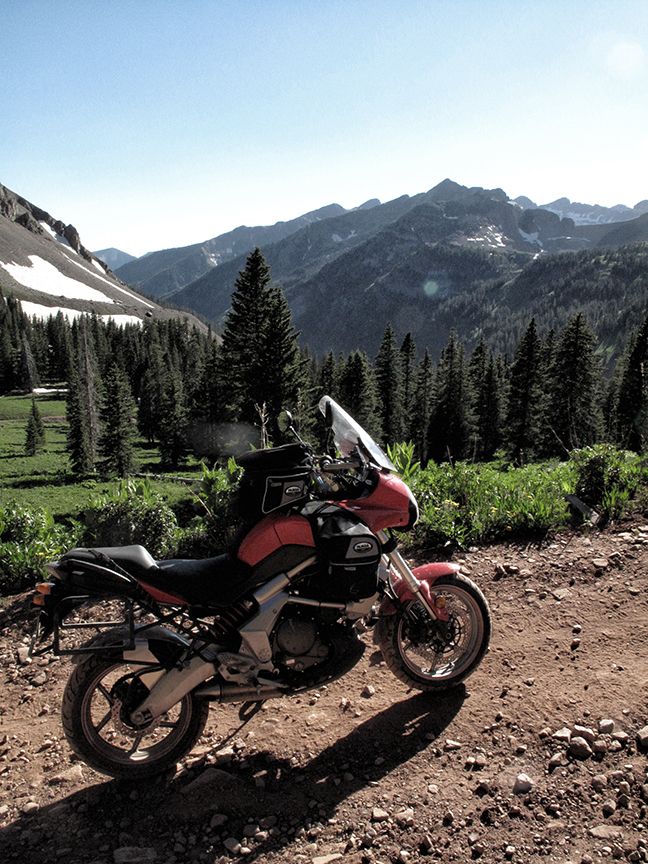 Almost to the notch.
And. . . . . . The Notch. I did see my first Marmot just as I was pulling up to the notch, no picture.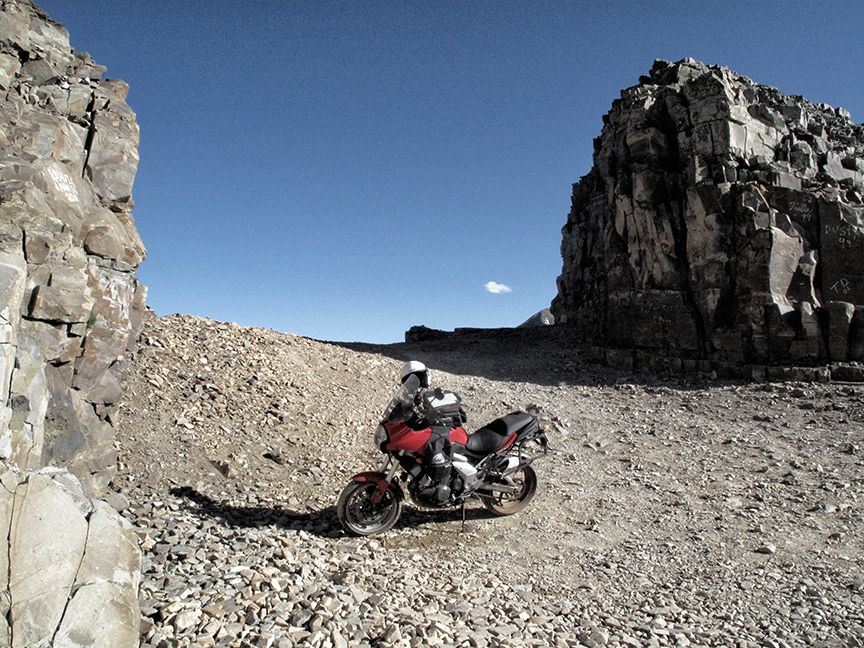 I'm just guessing, but I am assuming there has never been a Versys to the notch before. . . anyone?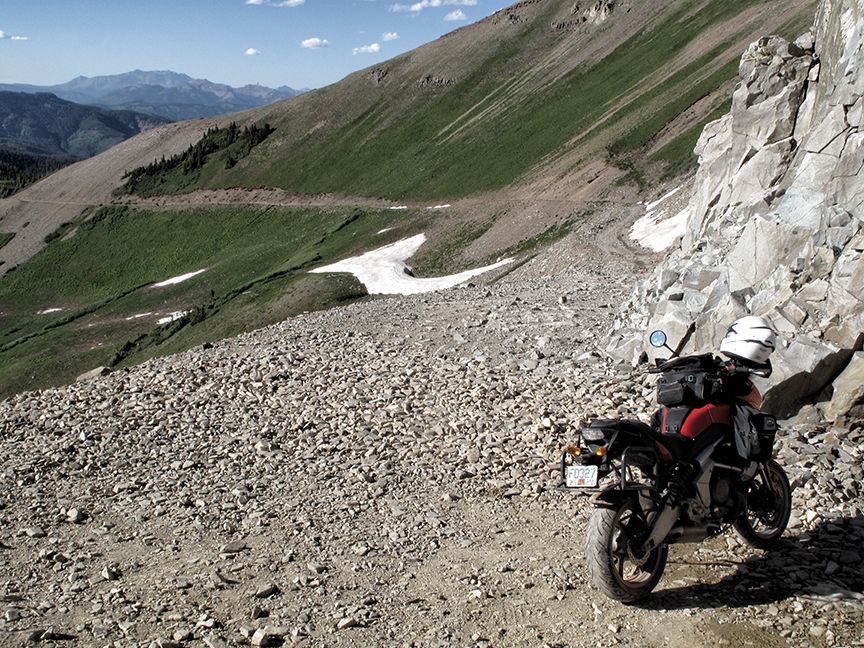 And a nice video of the notch area.
Click to play.
Down the mountain we go. A particularly rough, steep section.
A Marmot posed for me on the way down. Double coolio.
I also, saw a grey wolf in the middle of the road. No picture :-(.
When I got down to the cabin, the neighbors didn't believe me, they said it was a coyote, but I know a wolf when I see one.
All in all an awesome side trip 16 miles in about 2.5 hours. I slept good that night.
And now. . . . for the rest of the story. To The Summit (part 2)
http://kawasakiversys.com/forums/showthread.php?t=20926