Well I bought this Light bar really cheap...
50W 3800 Lumens
10x 5W USA CREE LED Spread Beam 5 year Warranty Local AUS
285mm wide, 70 H x 80 D
Bloody bright!
Hell yeah it will fit on the Versys - I will make it fit!
I have been keeping tabs on Freerydejunky thread on his LED lights - but on a Mk2 Versys you cannot mount this Light Bar under the headlights to the suspension forks - well not anything that is taller than 5cm otherwise your front fender will slap it on max travel.
Sorry about the crappy iPhone Pics...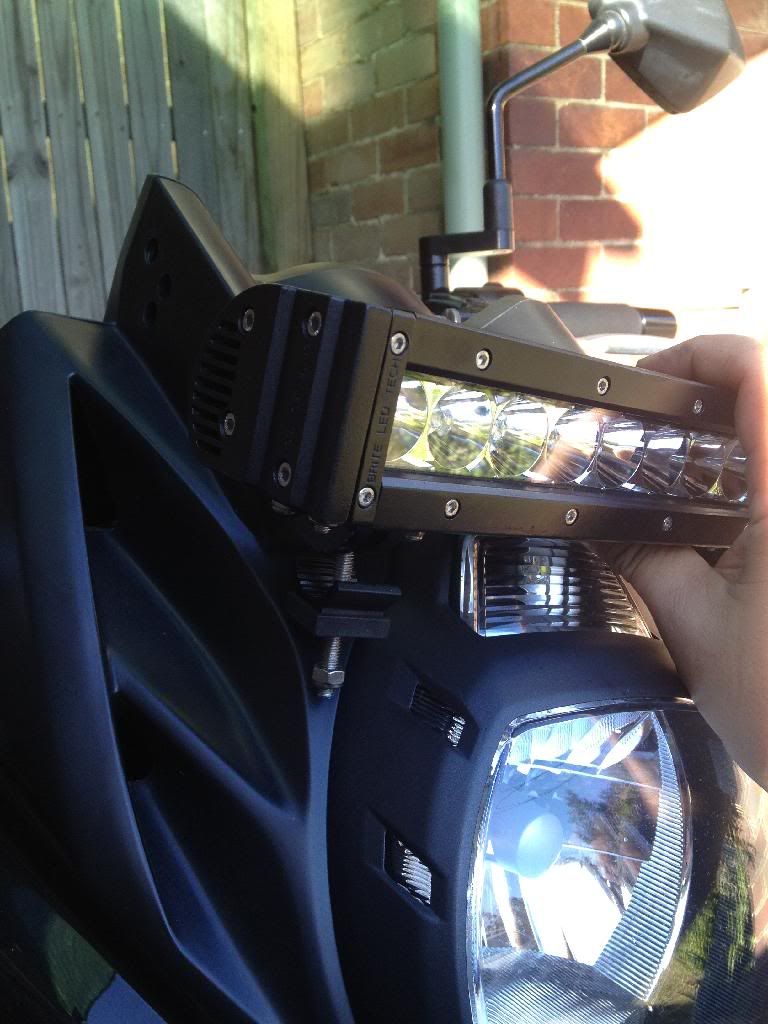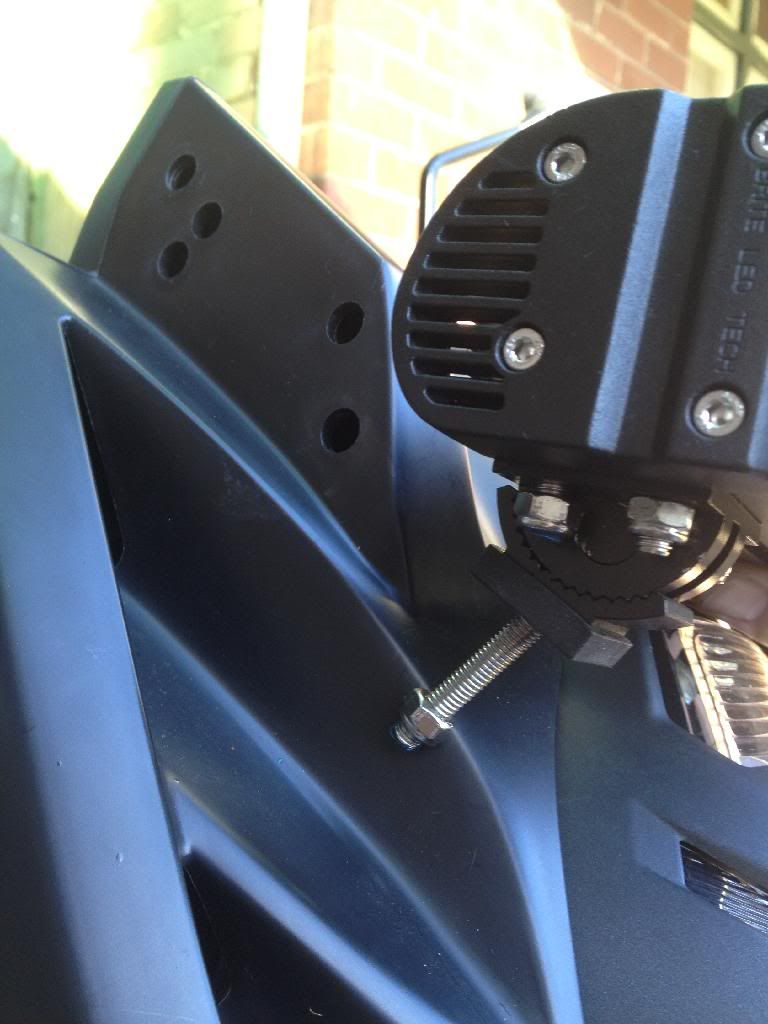 .
.
.
.
4 days later and some crafty DIY... I call it the Gigitt Mount!
It is pretty strong.
Bracket clears all headlight parts.
Can still mount the MRA Tall Windscreen in the High position.
LED Light bar sits forward of the windscreen by ~10mm
Sits above the City/Park Light.
Still need to wire it up... a relay off the High beam power with switch to change from High Beam Globe to LED as high - that way I don't need to run another Power wire for the moment.
And some finishing touches like round off a few more corners and then spray paint it Black - Because the Bike is Black on Black on Black and as you all know Black bikes are fastest!