Discussion Starter
•
#1
•
Hi everybody,
I'm planning to buy Versys these days and i'm trying to have a lot of knowledge about this very good machine
But i suddenly realize the visualization change since last year is not just the replacement of the Yellow with Imperial Red.
If you aware that the Black one has 1 particular change between 2010 and 2011. Actually this change doesn't effect the new Imperial Red.
I've created a collage that 2010 and 2011 models. So you can see at the bottom the 2011 has strangely change the color of that part. But Imperial Red of 2011 hasn't that change.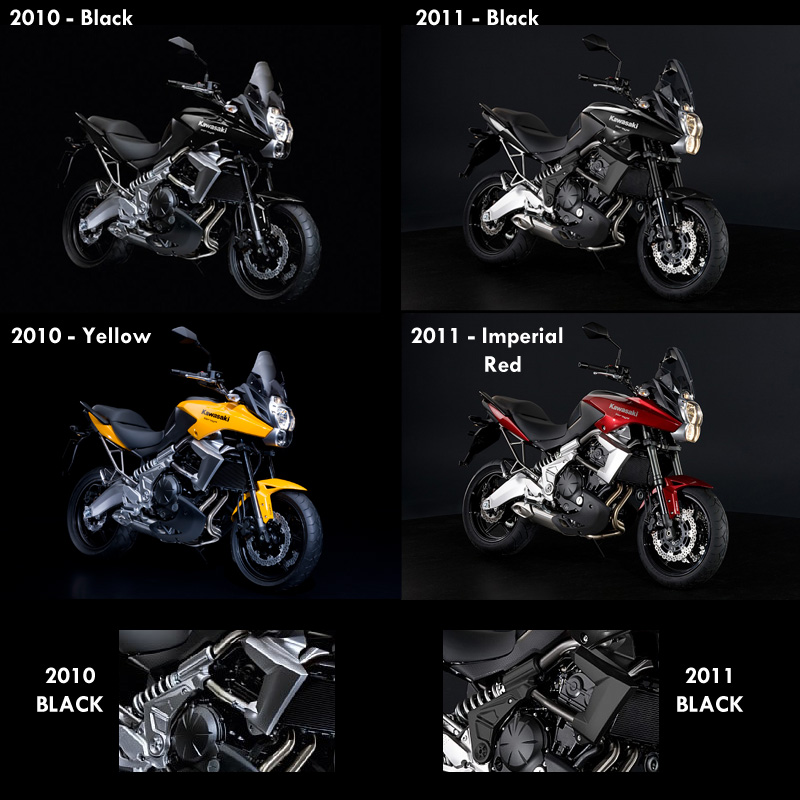 Does somebody has any idea why is that, i asked my dealer they say they wanted to be identified the 2010 and 2011 models. But i think it's not good looking (personal view) , i also saw that change on the real versys.
Any comments ? And if somebody aware any other visual change please share with us.