Discussion Starter
•
#1
•
Okay, so aligning my tires using the string method. I'm about 5mm off from center, but I can't seem to get that last 5. Every time I tighten the rear axle, the block on the right side of the bike(brake side) slides back a tad and throws it off.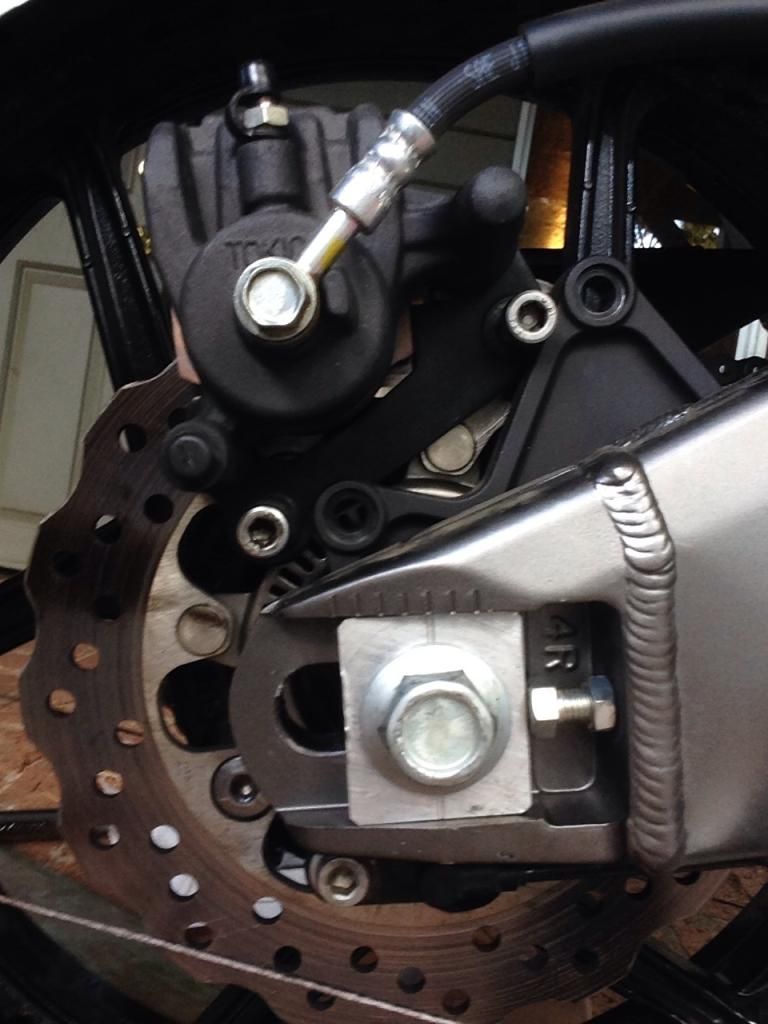 You can barely see the gap, but it keeps showing up.
It seems like the axle won't let the blocks stay where I put them, so there's not much I can do. Even with pressure in that rear gap while tightening, it still separates. I may try clamping it in place, but I'm wondering if anyone has a trick they've come up with.