Some pics of that day
Some of the scenery I missed that day, (taken last spring along this section of road)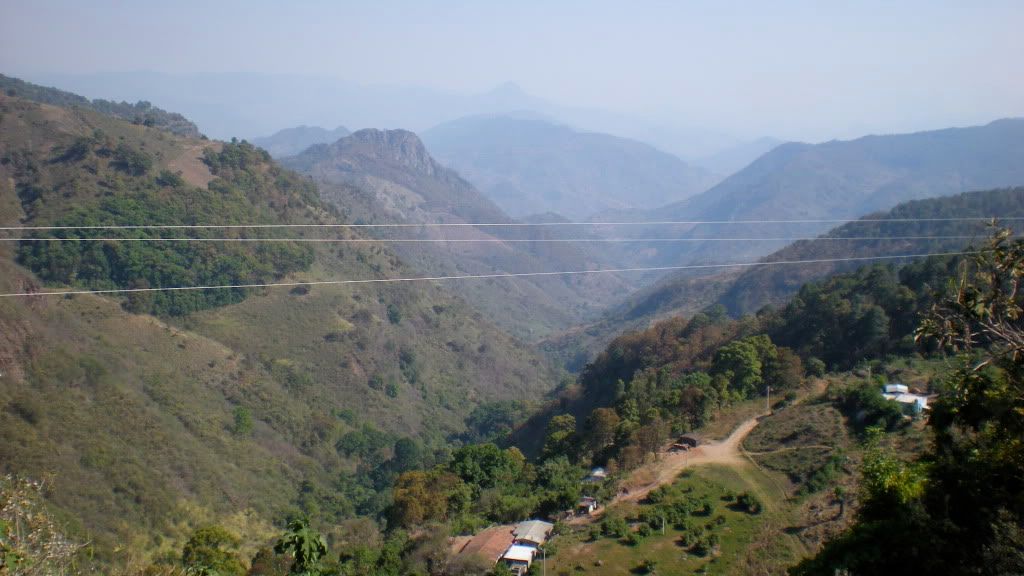 More scenery.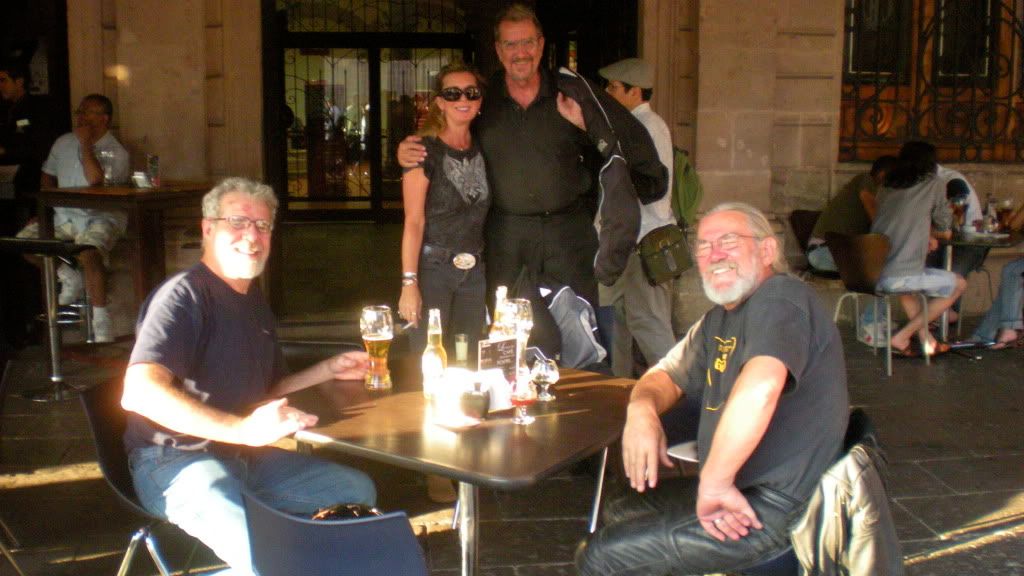 The racers, Charlie, George, and Art with Dianna.
Charlie, the author, and Art.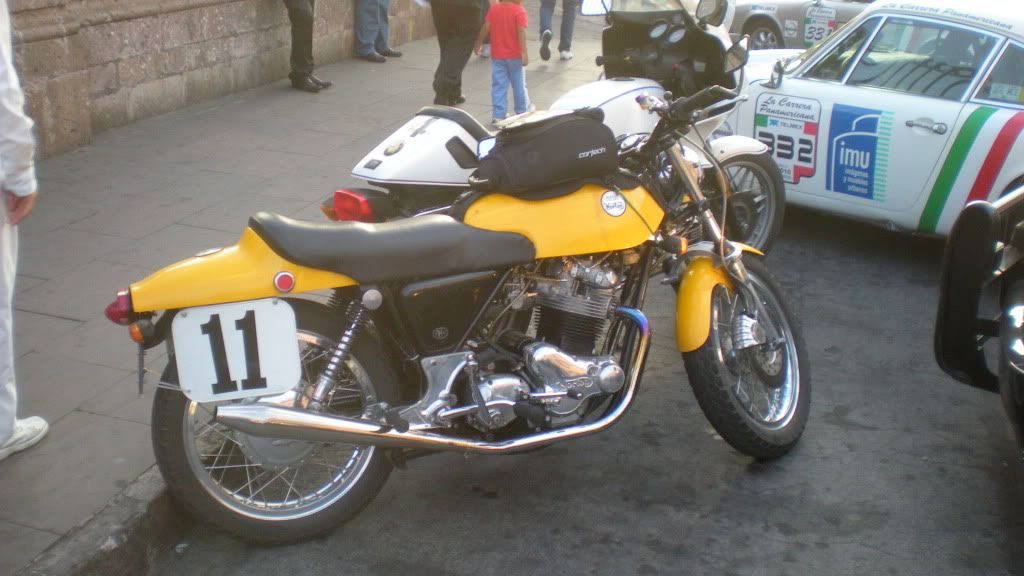 Two of our heroes bikes, (Charlie crashed that day, so his was being worked on).
One of the racecars.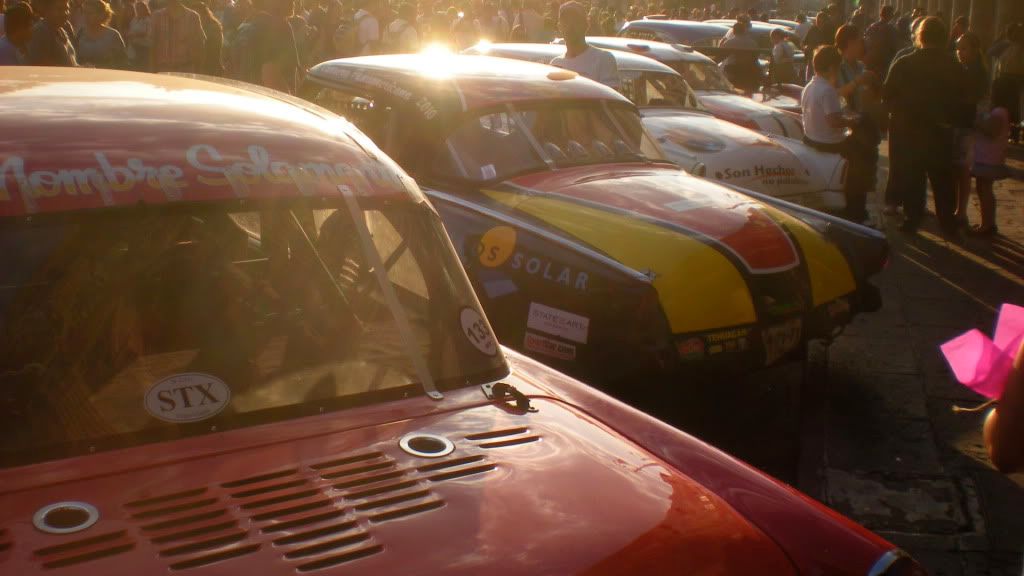 More racecars apres race.
After race game of checkers.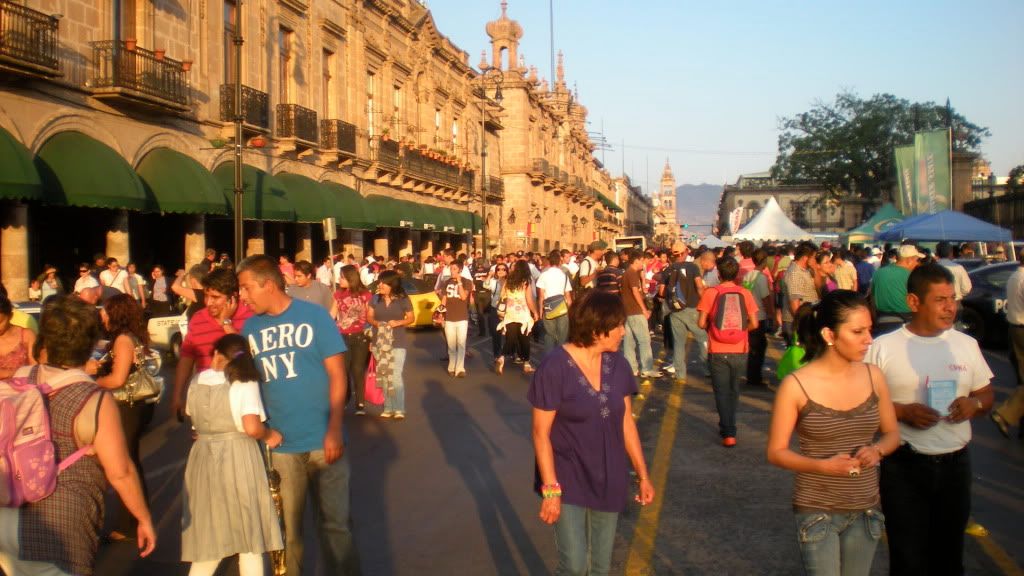 The after race scene in Morelia's plaza.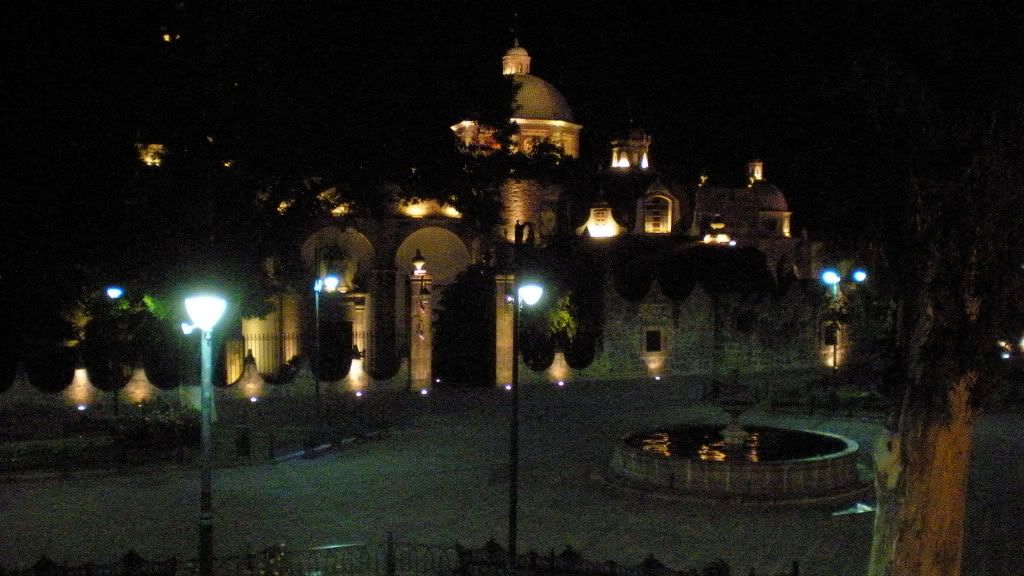 Morelia after dark.