Discussion Starter
•
#1
•
I just came back from one of the most (if not the most) picturesque and amazing roads I've ever had the chance to ride. On a trip out west to Vancouver, BC I took two days and rode what the locals were calling, the Lake Duffey Loop. I started out of Vancouver on my rental bike and went slightly west and mostly north for the first day on my way to Lillooet, passing through the showy Whistler Olympic Village. The first day's ride was only 156 miles, which I can do standing on my head, but these roads are 100% entertaining and there is lots to see along the way so I took my time and enjoyed the trip, sometimes doubling back to check something I thought I missed or just to try a stretch of road a second time. The roads are constantly changing elevation and twisting and turning, paying attention is paramount as the road can get away from you. I was lucky on two counts. First the weather, Canadian friends told me to bring rain gear but it wasn't needed either day as it was clear and 80F+ each day (rained day after ride). Second, traffic was light and in some areas non-existent mostly due to the fact that I rode on Tuesday and Wednesday.
A special shout-out to Cycle BC,
https://vancouver.cyclebc.ca/
, bikes are in great shape, staff is courteous and professional and the bike choices are varied and interesting. I had a sweet little BMW F800GT.
I don't have a lot to say about each photo but will chime in if there is something to note.
This photo is actually on the north side of Whistler but thought it was a great image to start the show.
My first stop was Shannon Falls. This is a great place to stop, the falls is about 200 yards from the parking lot, you can actually see it from the road and it's impressive. Not a lot of parking but thankfully a bike can squeeze into some small if illegal/questionable places.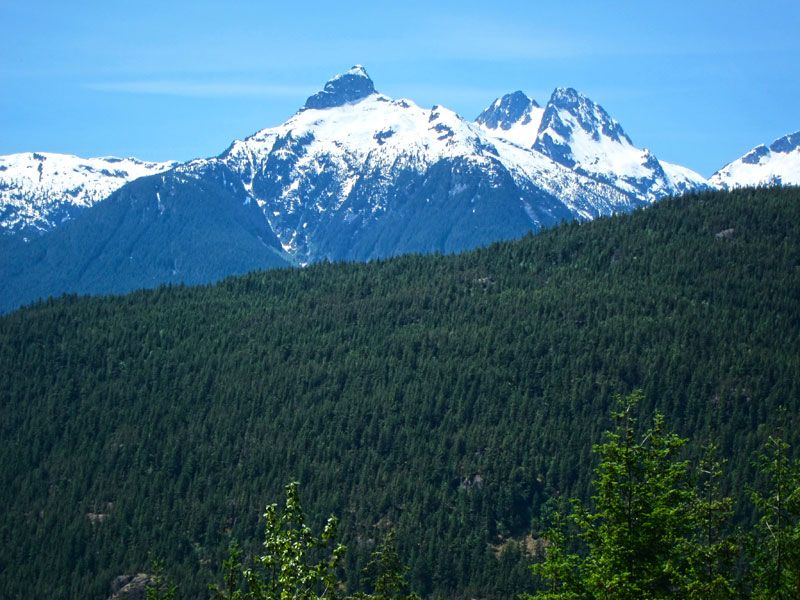 These beautiful snowy mountain ranges can be seen on almost the entire trip. Spectacular.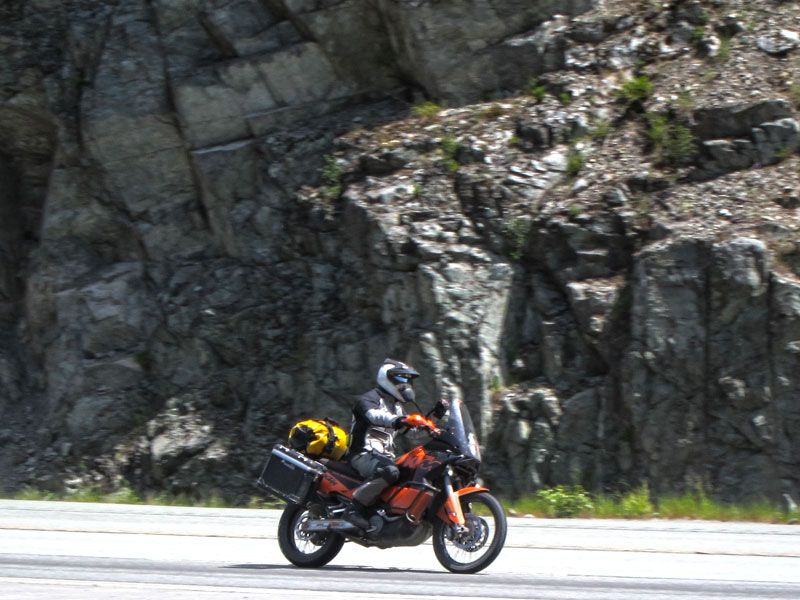 Great roads draw bikers, lots of them on the roads this weekend. Was able to catch this KTM rider going by.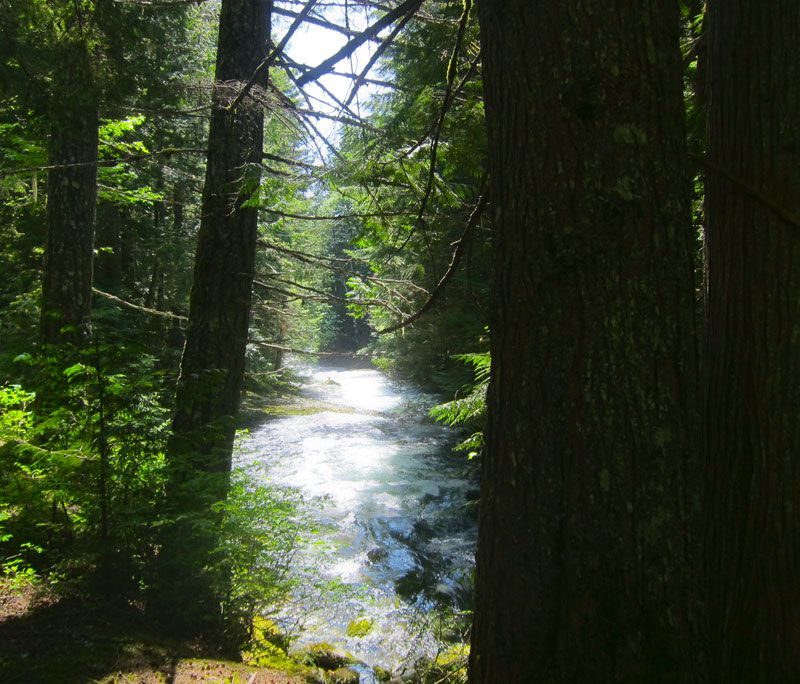 My next stop was Bridal Veil Falls. Not as quickly accessible as Shannon Falls but it is a short walk from the much more generous parking lot.
I stopped at Whistler, home of the 2010 Winter Olympics. It's a very expensive tourist trap right now offering $32 pizzas. The main village is essentially a big mall and other than the Olympic Rings and the large Inukshuk greeting you at the main entrance there is very little here that celebrates the Winter Olympics at least not that I could see. And to be fair I only did a cursory exploration.
I bypassed the $32 pizza in favor of the fish taco appetizer for $12. Tasty!
Stunning view along the route.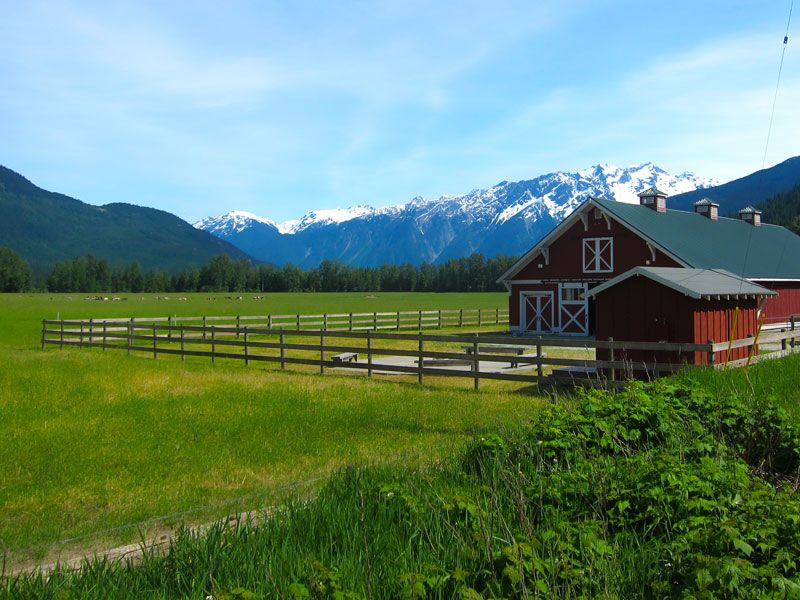 I arrived at Pemberton and decided to take a detour through the valley floor. It was strange to ride a flat road after a few hours of mountains but still twisty as I followed the Ryan River.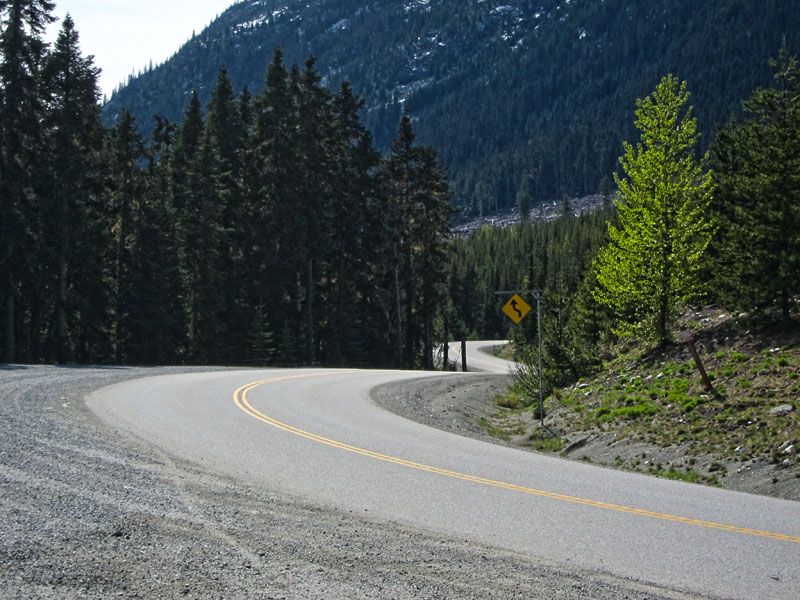 Best example I have of the continually twisting roads. They go on like this. For miles, or kilometers as the locals say.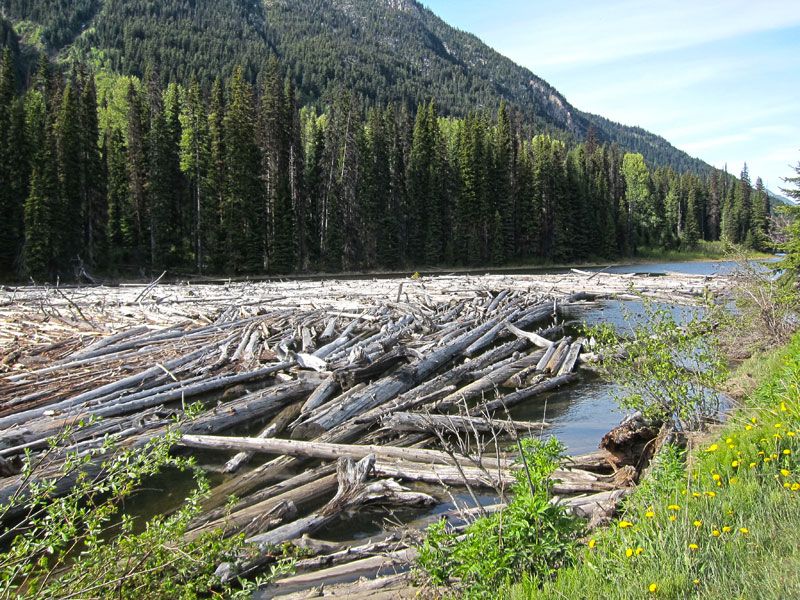 Logjam!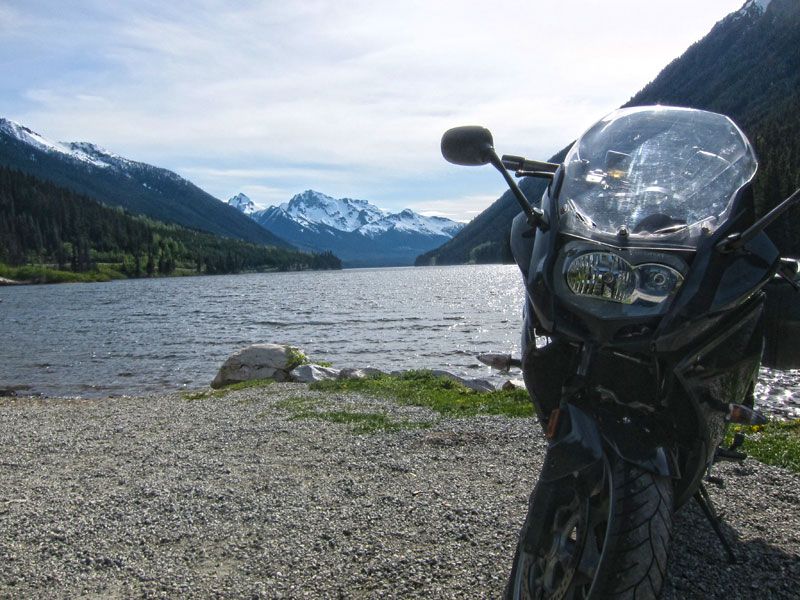 Lake Duffey. I had to wait ten minutes for a gentleman to repeatedly back-up and move forward his rather small RV as he needed to turn it around to get out of the turn-out.