You are thinking Stomp grips or Gripster or Techspec, yea? Although i wished they did have pre-cut tank grips for the Versys but fact is, they did not deem the Versys to be sporty enough to need tank grip pads.
Well i do. I find gripping the tank gave me better control and maneuverability. But gripping it too much left the tank sides all scratched and dull. Plus, the so-called tank knee pads does not help in gripping the tank at all.
I almost dropped the dough on ebay for a Techspec universal sheet (one big piece of tank grip pad, cut your own.
http://www.ebay.com.my/itm/120856119836?ssPageName=STRK:MEWAX:IT&_trksid=p3984.m1438.l2649
) until i happen to see this at a local 100¥ store (kinda like dollar store at the states)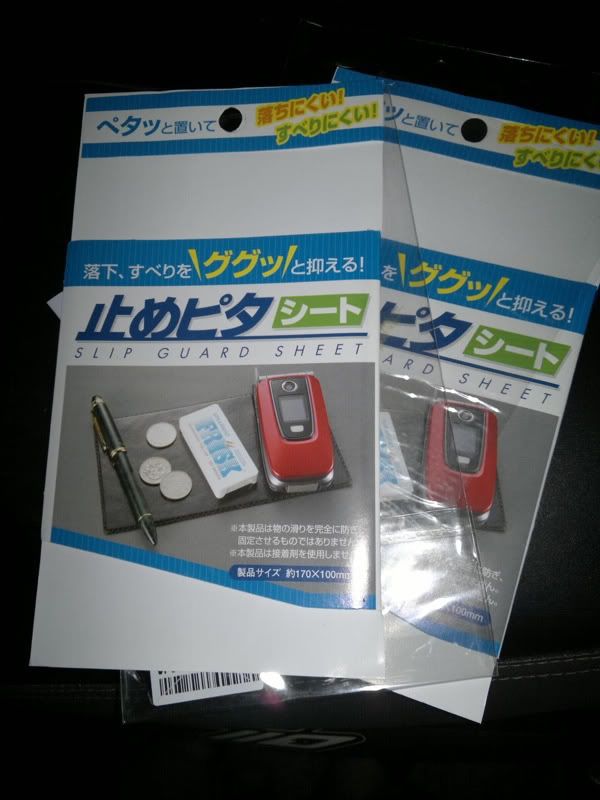 Now that got me thinking. It's cheap and i could give it a shot. Two pads of that costs 1/10th of the Techspec sheet, and i havent even factor in the shipping charge. So with some double sided adhesive tapes, here goes my cheapo fugly tank grips!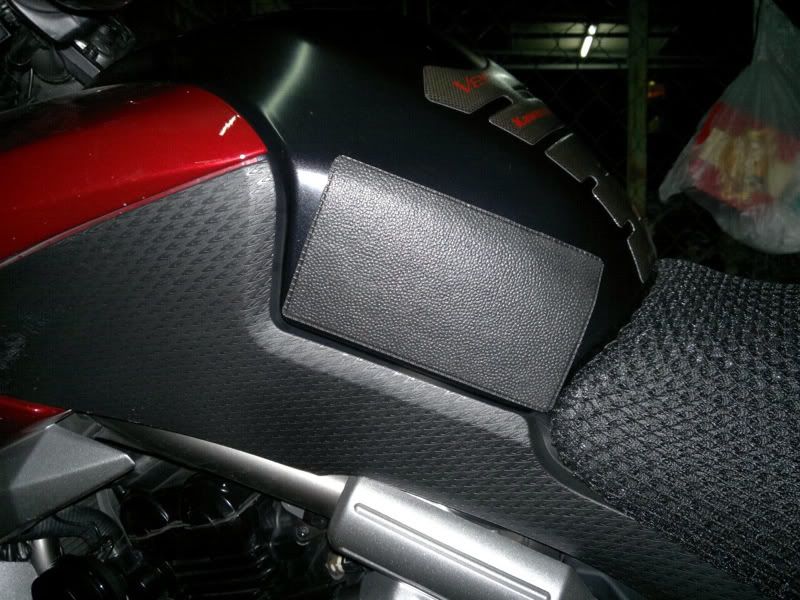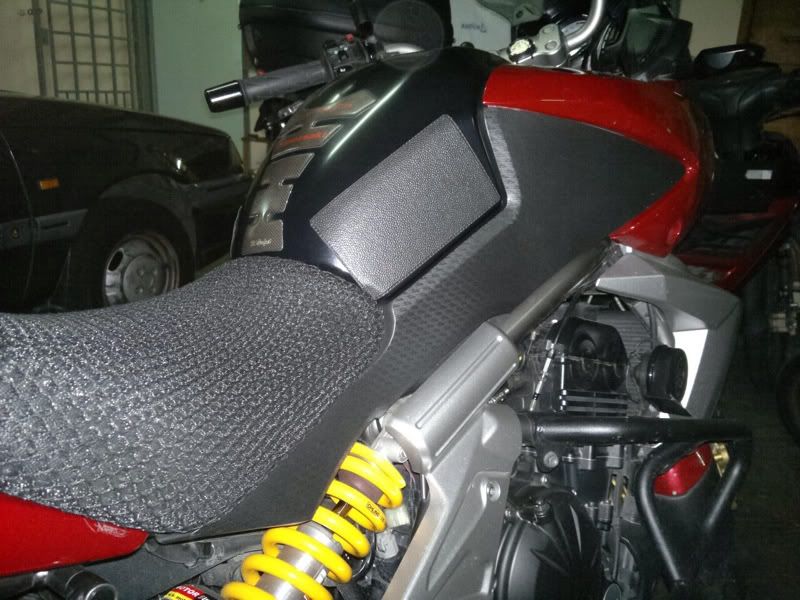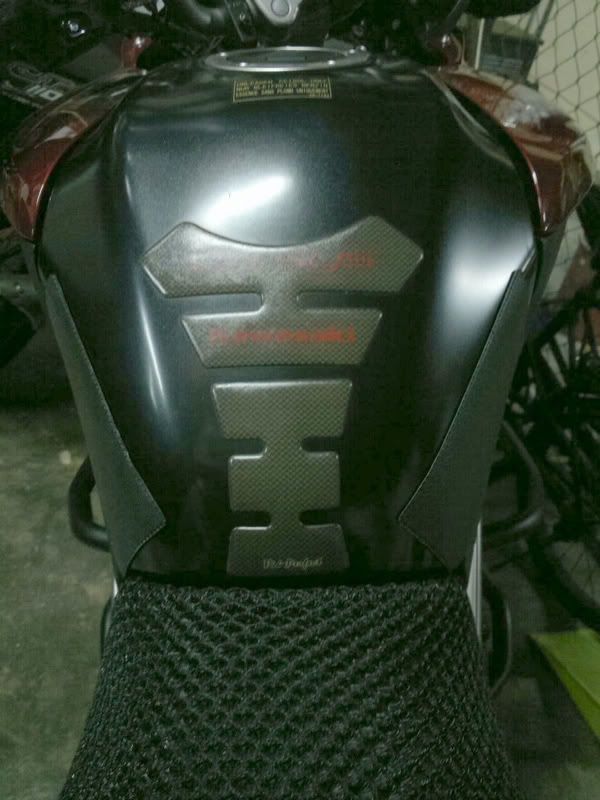 Will give it a try on some twisties over the weekend and see if this thing work or not. :interesting: