Discussion Starter
•
#1
•
...and I can't think of a better reason!

We've had this on going discussion at work about ribs & BBQ. Some say this place is better,
others say that place is better. So a few of us decided to take a ride to one of the more well
known places, Lockhart Texas. Yes, there are quite a few in & around San Antonio, but
what fun would that be?
The meeting place was set, believe it or not, in the parking lot of Rooty's BBQ in Selma, just
north east of San Antonio. Now some say Rooty's is VERY good BBQ, but I've eaten there a
few times & wasn't impressed. It's not bad, mind you, just not as good as some people say.
But today it was just our starting point, no eating.
Lining up the hogs (get it? Hogs? We're going for BBQ?)...
Twin Vulcans...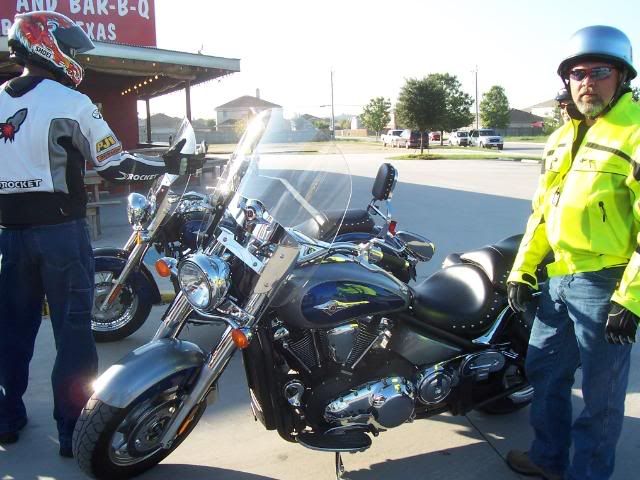 Harley & 'Busa...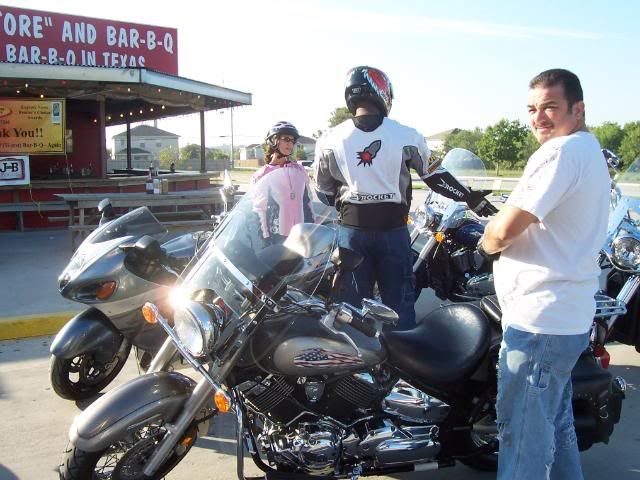 'Nother Harley. There's also a Suzuki Boulevard, but he somehow managed to avoid getting shot...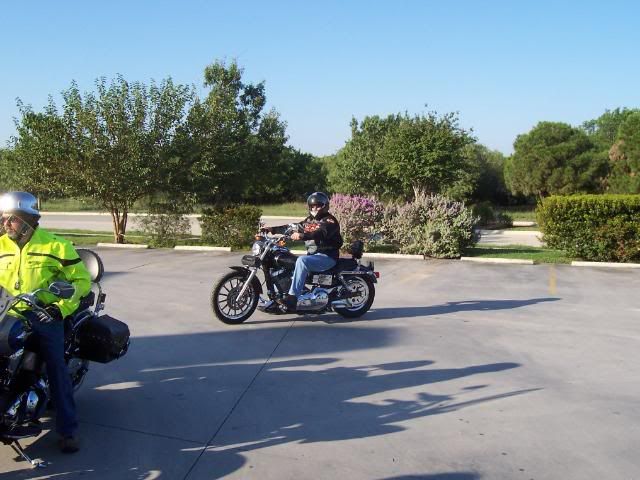 Once we're on the road, we didn't stop much for pictures. I mean really, how many photo ops
are there on a 90-ish mile ride?
We make our way along & come to one of my favorite views, a scenic overlook on a stretch of
road called "The Devil's Backbone". I've posted pics of this place before. And again, I have to
say, the pictures don't do it justice...
Sharing a moment...
What a mean looking biker gang...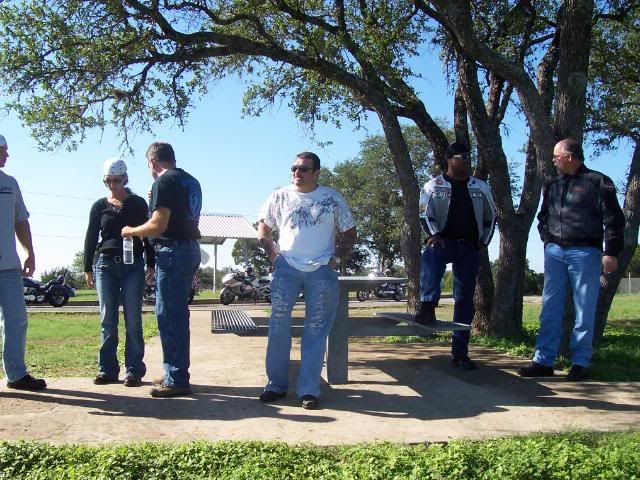 The Bear himself (on the left)...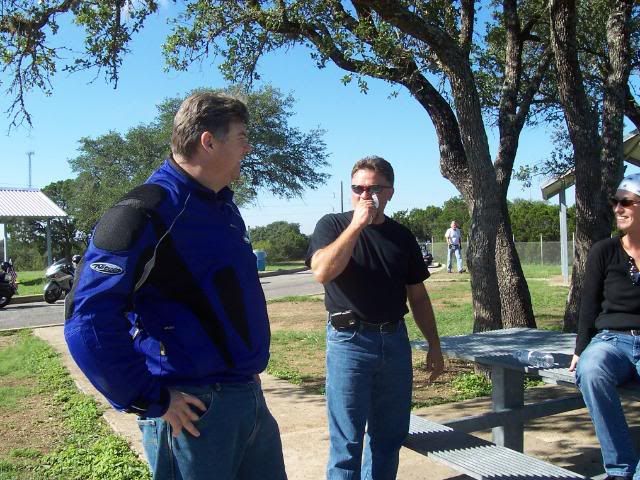 Proof we made it to our destination...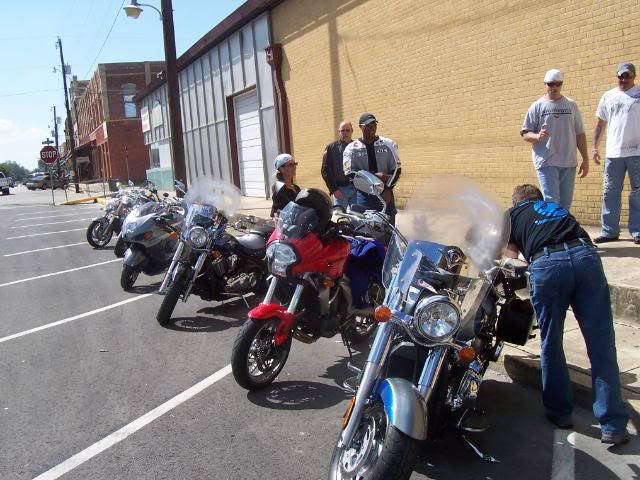 Black's BBQ in Lockhart, Tx. MMMMMmmmm..... BBQ....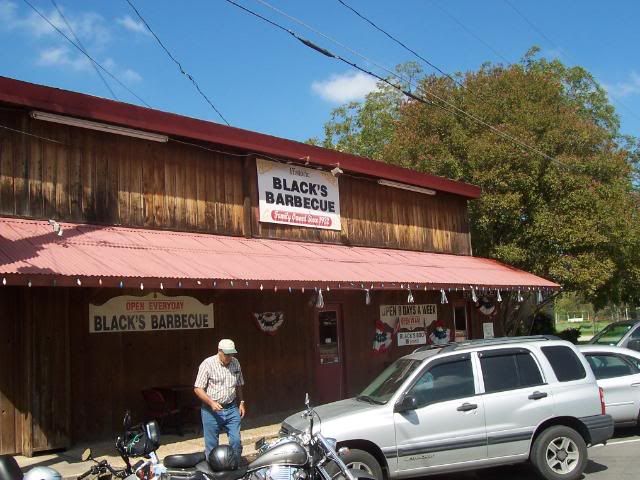 There are a few BBQ joints in Lockhart.
Black's
was touted as 'the best' by a member of the
group, so Black's it was!
Kreuz
&
Smitty's
are two other well known BBQ places in town. We'll
have to make another trip up that way, you know, for the sake of comparison.
You'd think I'd know by now, take the damned camera inside & get pics of the fixin's. I guess I
get caught up in the smells & it scrambles my thinkin' circuits. Oh well.
The food was good. I had ribs & brisket. The brisket was tender & delicious. The ribs were good,
but I've had better. The sides were good, but not great. Overall, as I said, good, not great.
The ride there & back was fun, everybody seemed to enjoy it. The weather was perfect!
There were butt loads of bikes out.
And for you TWTexans, we rode right through Kyle, right past the 'pie run'. I saw a lot of bikes
outside the restaurant. Didn't see a Versys, though I know Mike (POTUS2012) & his wife were
there. That's ok Mike, I'll see you in October!
:thumb:
Well, that's all for this round, folks.
Thanks for tuning in....