Discussion Starter
•
#1
•
After installing SW Motech crash bars on my 2012 V, the bike wouldn't start. No initial warning lights but after a few attempts the FI light flashed when attempting to start.
Invader pointed me in the right direction and i thought i'd post some pics for the benefit of unwary should like myself.
The problem was that the mounting bolt had screwed through the sensor wire in the bottom pic and it's insulting conduit.
First view to show general location (the nut from the offending bolt and plastics have been removed)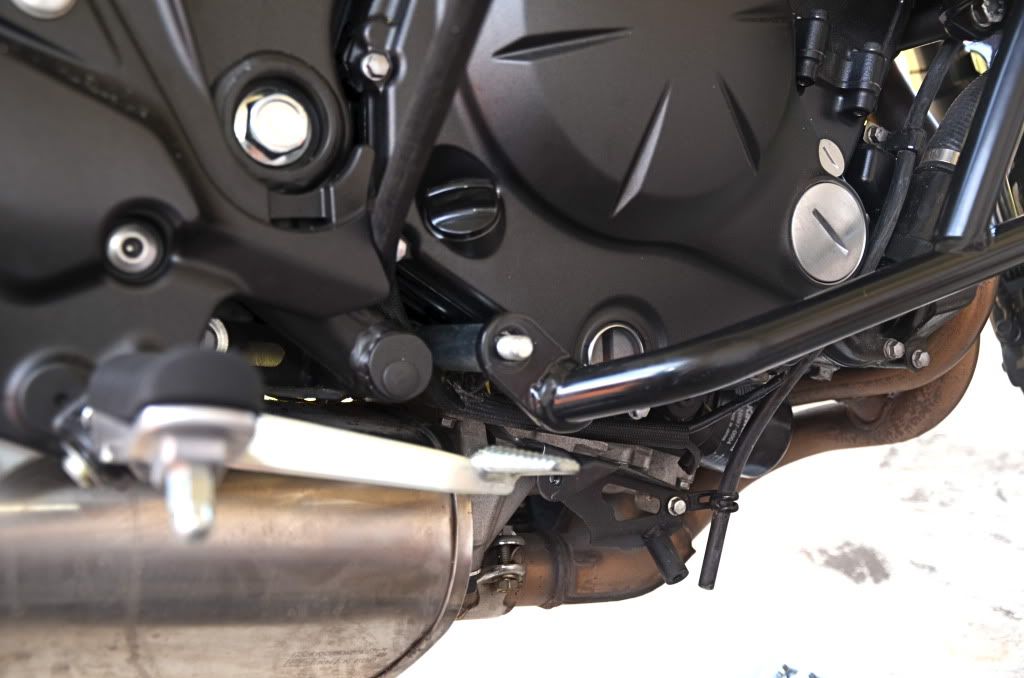 Closer view to see the damage location. The wires have been unplugged and the conduit partly pulled out.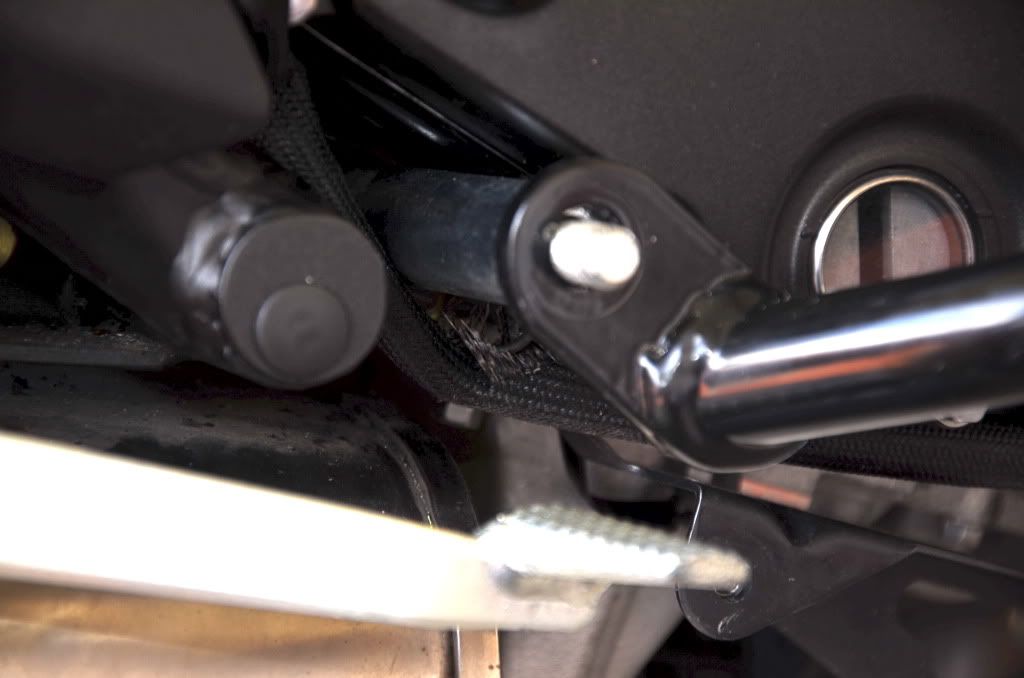 the busted wire twisted back together before taping up and re-connection.
The bike started first time. Thanks again Invader!