Discussion Starter
•
#1
•
(Pics inserted to break up the monotony of reading over 1000 words at a time!)
I reluctantly rode my Versys for what could be our last ride together, north to Austin out of central Mexico two weeks ago. I'd been thinking of selling the bike. I'd been riding 2-up a lot lately, and had come to the conclusion that having a little more power on the highway would be fun. That, plus having been riding the V since June of 2008, I think I was just ready for a change. I'd found a Vstrom 1000 for sale in Texas that seemed like it would be a good deal, and had decided that if I could swap out my Versys plus a couple thou for it, it would make financial sense. Even though my bike was running well, and had given me no problems over the 2-1/2 years I'd had it, it was getting up there in miles, (35K), albeit most of them touring/highway miles. It had also developed the annoying "cowling buzz" so well described here at about 32K miles, and I'd been working on getting rid of that. So I'd set a minimum price of $3k for the bike and all its extras, advertised on Austin's Craigslist, and here on the forum, and found about 5 people interested in the bike. I also listed it on Ebay for a 5 day auction, thinking that if my buyers dried up, I might find another that way. So I rode north figuring that if I failed to find a buyer, I'd just tune the bike, put new sneakers on her, and ride back home ready to tour.
The town I live in here in Central Mexico.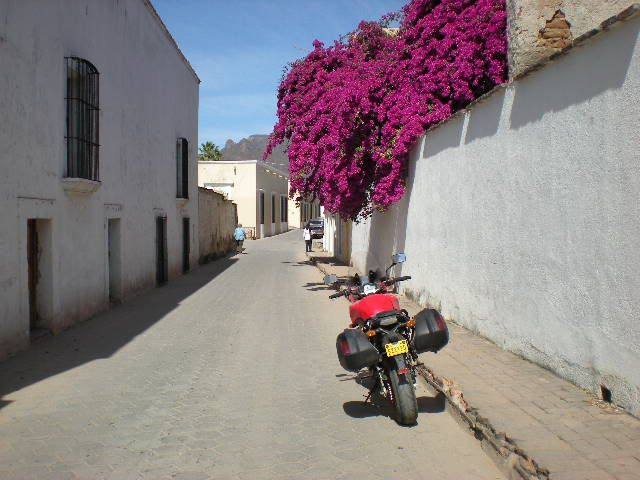 Gratuitous shot of the Versys on my first solo tour through Mexico in Alamos, Sonora.
When I reached Austin, the cowling buzz had reappeared, and all the buyer's I had found had
disappeared
with the exception of one guy who was interested, but needed to sell at least one of his 3 bikes before he could buy mine. I met with him anyway, and let him ride the Versys, which he loved, then stood around the bike discussing the model's merits. He was a nice guy, and I was happy to have met him even though the deal hadn't been consummated and I took a perverse pride in converting another Versys enthusiast in the process of selling my bike. As we discussed the bike following his test ride, I became cognizant of how much I would miss this bike if I were to sell it. It had been a
re-intro bike for me after a 20 year hiatus from riding
, and had proven to be just about perfect in comfort, rider position, and versatility, (I like riding the occasional dirt road/track), and power. It was funky enough in appearance I had come to find myself standing around, admiring its quirky, muscular looks from the balconies of hotels I'd stayed in over the years of touring. I began to ask myself: why the
[email protected]
#k I am selling this bike?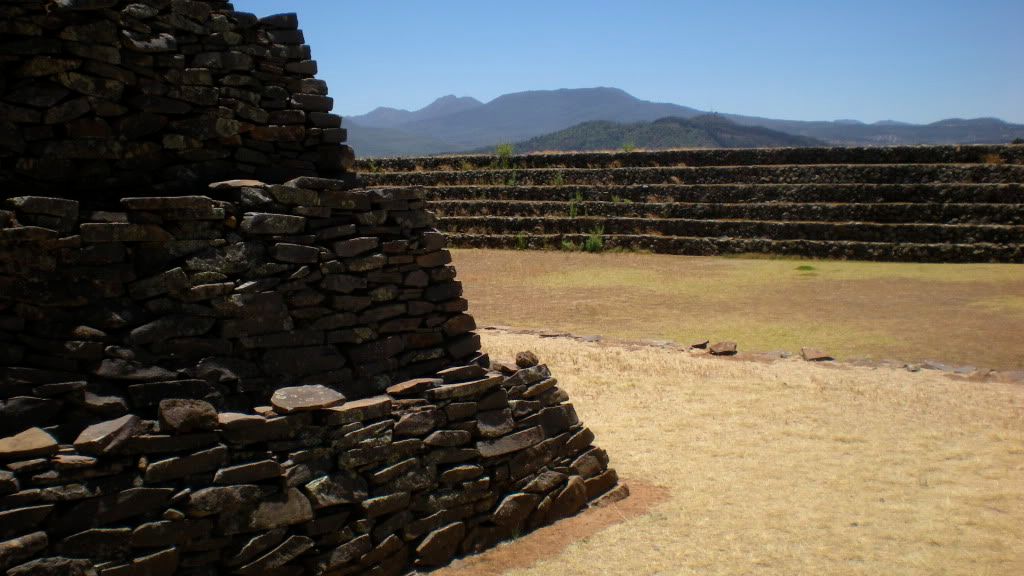 Another gratuitous shot of one of the pyramid ruins I've seen while touring here in Mexico near Patzcuaro.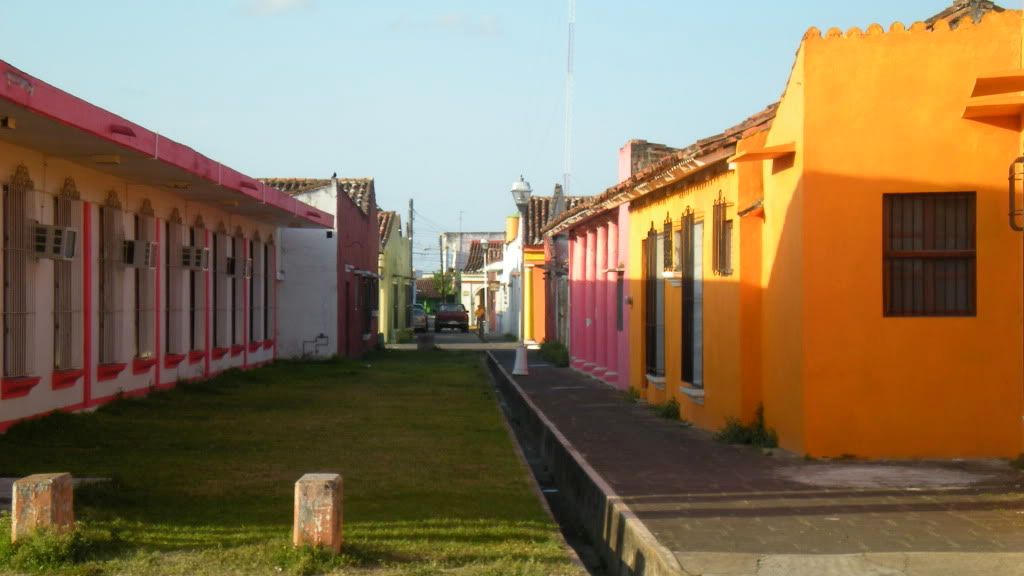 Another gratuitous shot to keep your interest in reading on, (Tlacoltalpan, Tabasco).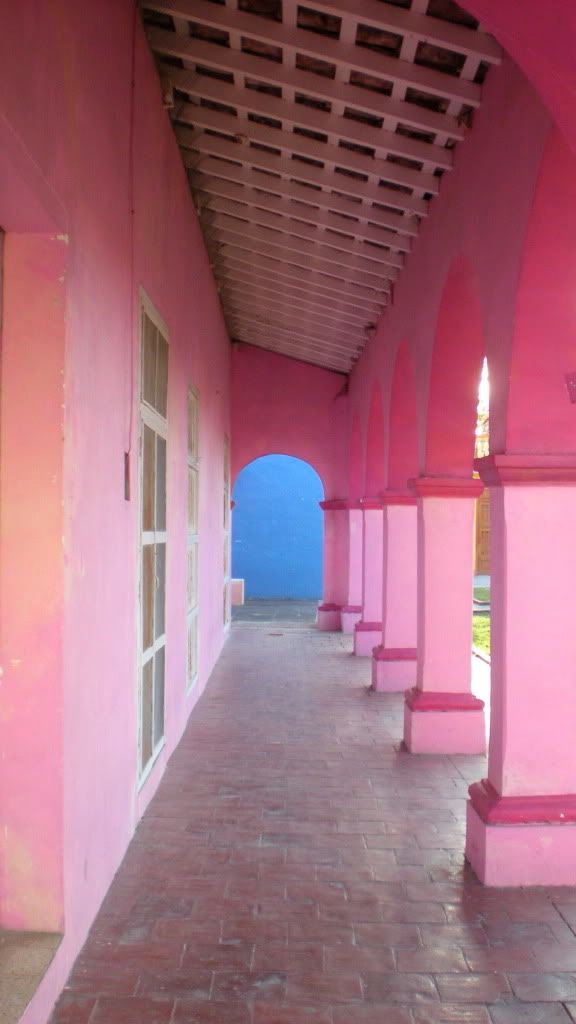 Yet another shot of some of the great places I've been on the Versys.
After the showing/test ride, I began to worry about the Ebay Auction that had only a couple of hours left before its close. Although no one had bid on the bike yet, there were 9 people "watching" the auction. What if one of them actually stepped up and bought the bike? Then I'd either have to buy the Vstrom, or find another Versys, and outfit it with the $1700 worth of touring extras I'd put on mine. I went straight to my room and cancelled the auction immediately, (which I'd publicly reserved the right to do), and called Central Texas Power Sports in Georgetown, (which had been
recommended to me in another thread here on the forum by bultaco
), and scheduled a tune up, new tires, and ordered a spare clutch cable thinking it might be a good thing to carry in my touring kit with all those miles on her.
That night checking the forum I found
my test rider had joined and posted his first post, an enthusiastic endorsement of the Kawasaki Versys
following his ride of my aging beauty. That only further reinforced my decision to keep her, and I went to bed happy to be done with the separation anxiety I'd been experiencing during the past week in anticipation of parting with mi moto.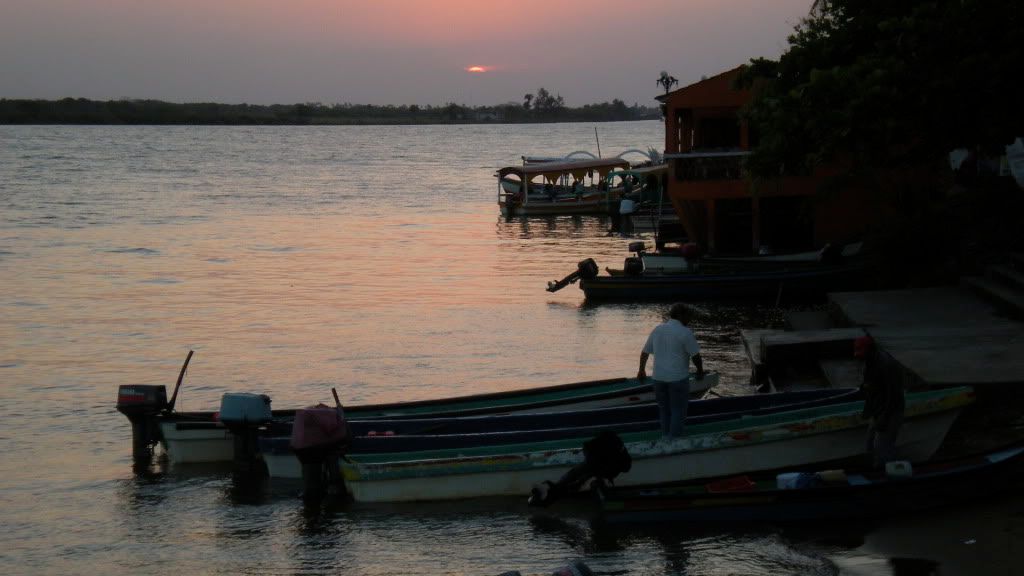 You know the drill by now... Tlacoltalpan, Tabasco.
Later that week I picked up the bike from the shop, (
Central Texas Power Sports
), and have to give them a ringing endorsement. They accomplished all the work I'd requested, including a valve adjustment, which I'd added at the last minute, at a price which was a fraction of that quoted by another local Kawasaki shop. They also provided tires at a better price than I could have found on the internet, and installed them for almost nothing. BTW, out of curiosity I had them check the compression while they were putting new plugs in and they registered 205 on the left, and 210 on the right, which the mechanic said was just what it should read when new. If anybody knows what the actual specs for a new V's compression should be, please chime in.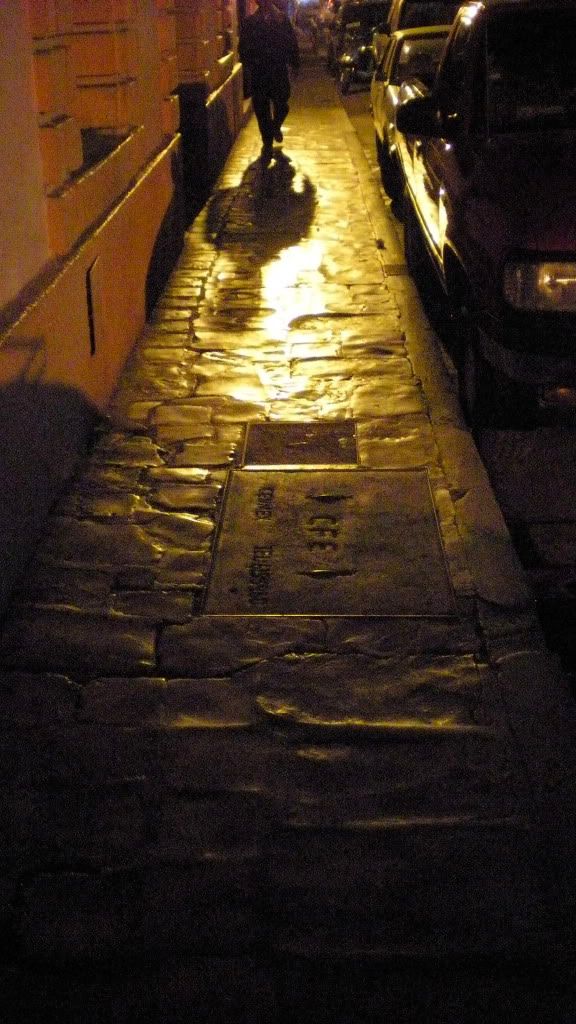 No comment.
About a day after I picked the bike up, I got a call from my test rider, saying that things had changed for him, and he wanted to negotiate a price on the bike, but I told him having put new sneakers on her, and doing the tune-up had changed the financial equation I had for making it worthwhile, and wished him luck in finding a used Versys that suited his needs.
Reviewing my decision to keep the Versys, some of the factors that influenced my decision:
1. Even though I rode a lot of 2-up these days, I have a lot of buddies around here with KLRs and I do enjoy the occasional foray with them onto dirt tracks and trails, and I believe the extra weight of the Vstrom would have deterred me from taking it on some of the rides I'd done with the crew.
2. On the 2-up/power concern, I began to review just how often that had actually been an issue, and could only come up with the time I was trying to pass a single rider on a Harley on and 9000 ft pass in the Rockies traveling at 80MPH, (BTW, if there had been more twists on that road, I'd have taken him, IMO).
3. I began to consider that I at least knew the history of my bike, and that the wear and tear of the miles I'd racked up touring 300-600 miles per day could easily be surpassed by a fraction of those miles racked up by an everyday commuter on any bike I'd replace mine with.
4. Thought I'd miss the nimbleness of the Versys on the twisties, even though I know the Vstrom is a great bike also.
5. Thought about riding the much heavier, more powerful bike around the cobbled streets where I live, and decided the Versys was better suited to the local terrain.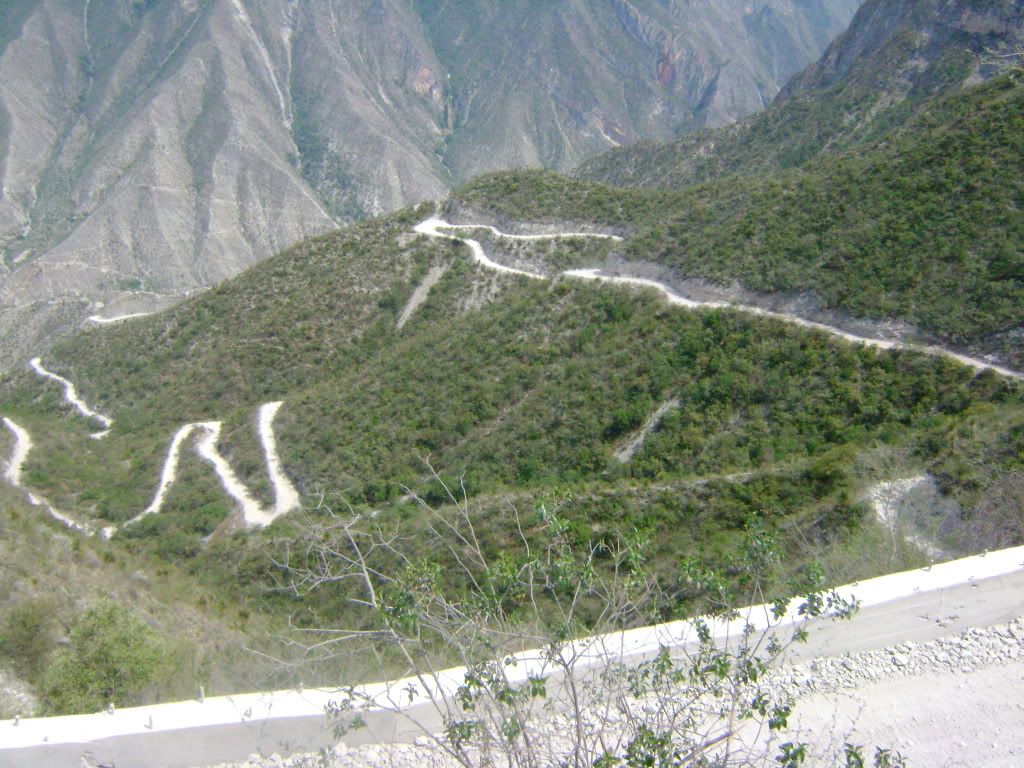 Some of the less well traveled roads I've ridden the Versys, (between Zimapan and San Joaquin in the Sierra Gordas.
One afterthought I'll add here is what a great a decision it's been for me to get back into motorcycling back in 2008, and how perfect the Versys was as a choice of reintro bike for me. It's taken me to many great and interesting places, and I've met a great group of people, including my very sweet girlfriend, in my travels, as well as online here on this forum. Now I'm back in Mexico, and leave for a tour to southern Mexico/Guatemala next week on the freshly kitted Versys. So I just wanted to let my friends here know that the rumors of my departure from the world of Versys riders and this forum have been greatly exaggerated. Looking forward to reading the ongoing tales of fellow V riders here, on this, one of the most civil and informative motorcycle forums on the internet. Cheers!