Discussion Starter
•
#1
•
In the process of lowering the 2015 V1K. I'm using Soupy's products
http://soupysperformance.com
I have been lucky enough to have Soupy develop the prototype sidestand for me. The courier delivered the package today, so off to the Garage I went.
The stand is made from aluminum and looks well made and finished. the leg is adjustable over approx 70mm or 3 inches
The foot of the stands contact patch is small and i fear could be an issue on soft ground.
Soupy also makes a flat foot attachment and is a worthy option in my opinion.
Fitment was relatively simple, I did have an issue with operation of the stand from the down to the up position. This was due to the frame mounting point not being symetrical
I fixed this with my trusty angle grinder but I think Soupy will give a bit more clearance on future production models to compensate.
Also thought that I would need to paint the stand black but after looking at it for a while I'm changing my mind,,, I think ??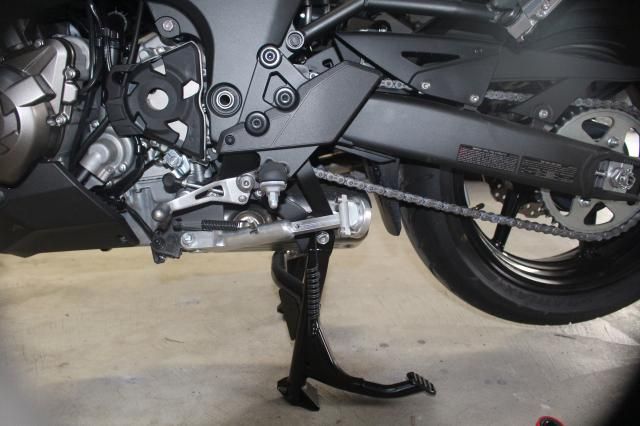 Lowering link looks good as well.. I need a bit of time to get this fitted. It's the same setup as the Z 1000 and the Ninja 1000 (sx) and they have been around a while so I'm expecting no issues and similar result but more on that later.