Discussion Starter
•
#1
•
I'm doing this post in two parts, as the forum dictates that I cut down the size of the post I've all ready edited down.
I left for the Mexican west coast town of San Carlos for a week or two. One I got down there and having no obligations that required me to be in the US, I decided to extend my stay, and lengthen my ride. Here's a brief summary with some pics.
My first stop was Bisbee, AZ, an old mining/hippie town. Had a nice evening in town and left for Nogales, AZ where I would cross the border.
I decided to detour through Cortez National Monument, which entailed about 60 miles of dirt road, which was well maintained. By the time I made it to Nogales, a cold front was moving through most of the southwest, and there were reports of snow in Tucson. It was drizzling in Nogales, and I decided to stay an extra day, which turned into two days in the end.
http://i334.photobucket.com/albums/m408/miguelitoh2o/MEXICO2-2009103NOGALESWALL.jpg
The ride south to San Carlos was cold, (relatively anyway, I hear you guys up in Canada grumbling…). I arrived in San Carlos and it was more beautiful than I remembered it from my last trip here, although more developed. The food was great, (I recommend Rosa's for breakfast/lunch), and the scenery is fantastic here in this town where the Sonoran Desert touches the Sea of Cortez.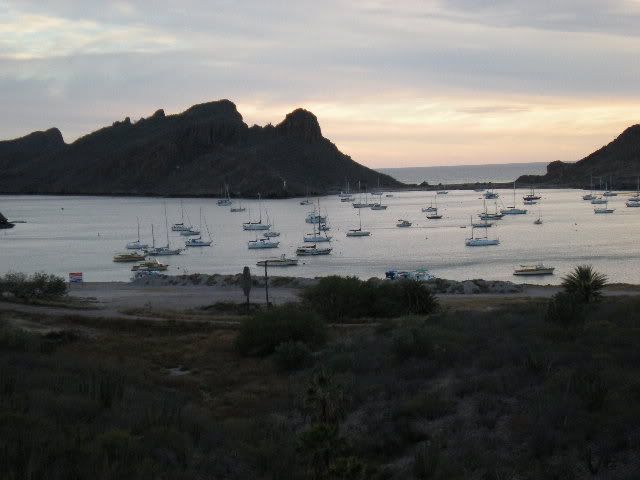 Next I left for the Spanish colonial town of Alamos. What a beautiful little town. I befriended the proprietors of an excellent hotel/restaurants, (Charisma/El Tesoro), and was treated to some outstanding cuisine here in this small town in the Sonoran Desert.
Here's the courtyard of the hotel I stayed in while in Alamos.
And some street scenes around town.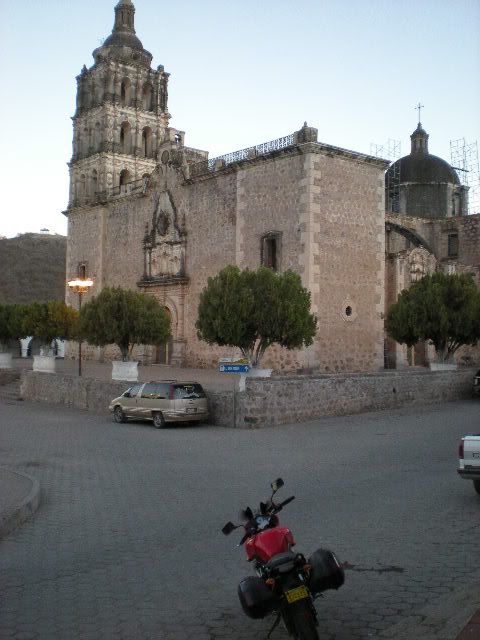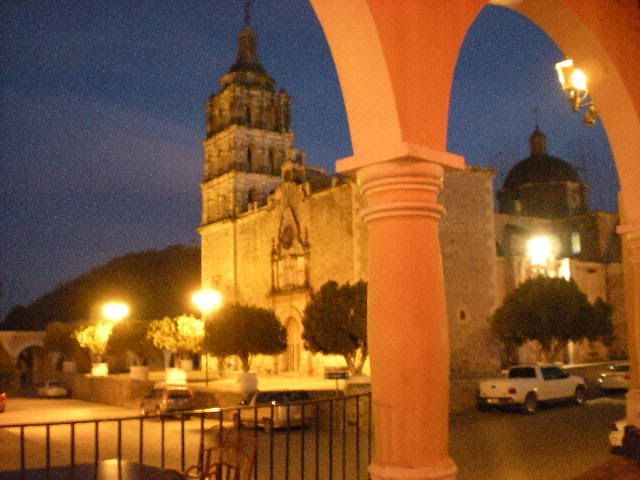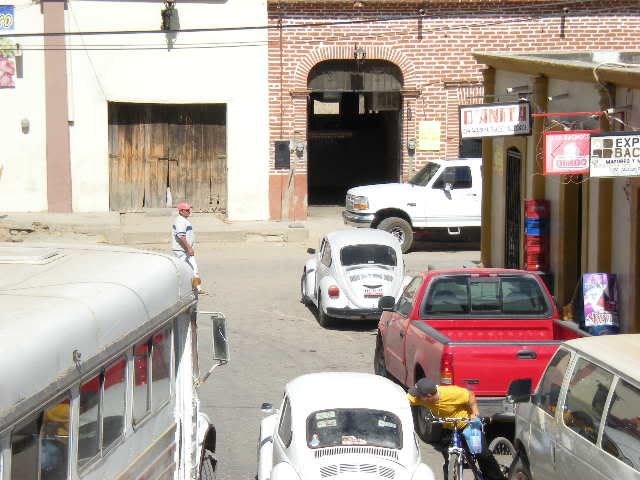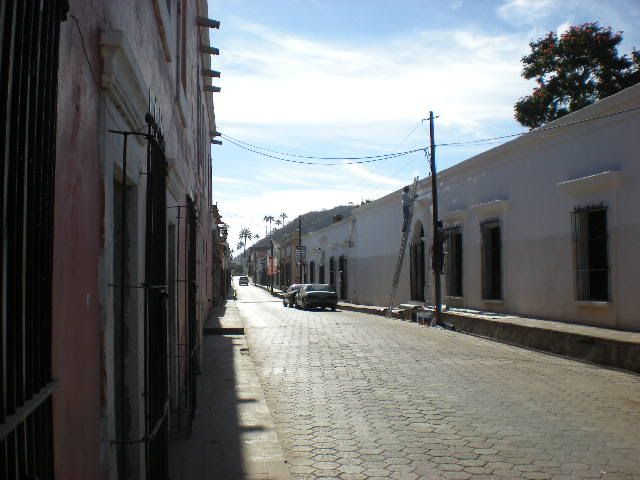 I could have stayed in Alamos a lot longer, but decided it was time to move on, and began a long days ride south to Mazatlan, the Ocean City, Maryland of Mexico's west coast. Part of the last hours of the ride brought thick coastal fog, which fortunately cleared up eventually. I got into Mazatlan late, barely breaking my axiom, to never ride in Mexico after dark. My butt was sore from the long days ride, and I ended checking into a more expensive hotel than I would have preferred, but my body was telling me to not sweat it, and get off the bike ASAP.
Next I left and crossed the Sierra Madres heading toward the Spanish colonial town of Durango. This included a wild 80-120 miles of a twisty two lane road, switchbacking over the mountainous spine of Mexico. This stretch included large trucks coming around hairpin turns in the opposing lane, and dead stops when two semis happened to meet in those opposing lanes. The ride was scenic and fun.
Eventually I reached the lumber town of El Salto on the east side of the mountains, where I stopped for a bite to eat and watch some locals shoot pool. Nobody seems to have pool racks in Mexico, so the local game of choice, involves placing the balls in numerical order and equally spaced about the edge of the table, and then the sequential sinking of those balls.
Continued on separate post, due to limitations of the forum.