Discussion Starter
•
#1
•
Please follow us on AdvRider. We will be posting as much as possible.
Introduction​
Rode
Founded in our helmets
Synopsis. In late 2009, boy meets girl in motorcycle garage in Brooklyn, boy leaves a note in her parking spot and ask if she is interested in a ride. Girl accepts! They ride all over New England. Boy dates girl
Summer 2010 rolls along, boy and girl take a trip to Nova Scotia exploring the roads of Cabot's Trail and more. The massive dreadful winter of 2010/2011, boy and girl plans a trip circumnavigating USA. Putting their minds and passion together, they come up with a plan to share their passion and interest in motorcycle travelling. Thus, Rode was created…
Boy - Eugene
Girl – Agi
Boy bike - Kawasaki Versys 2011
Girl bike - BMW F650 GS 2009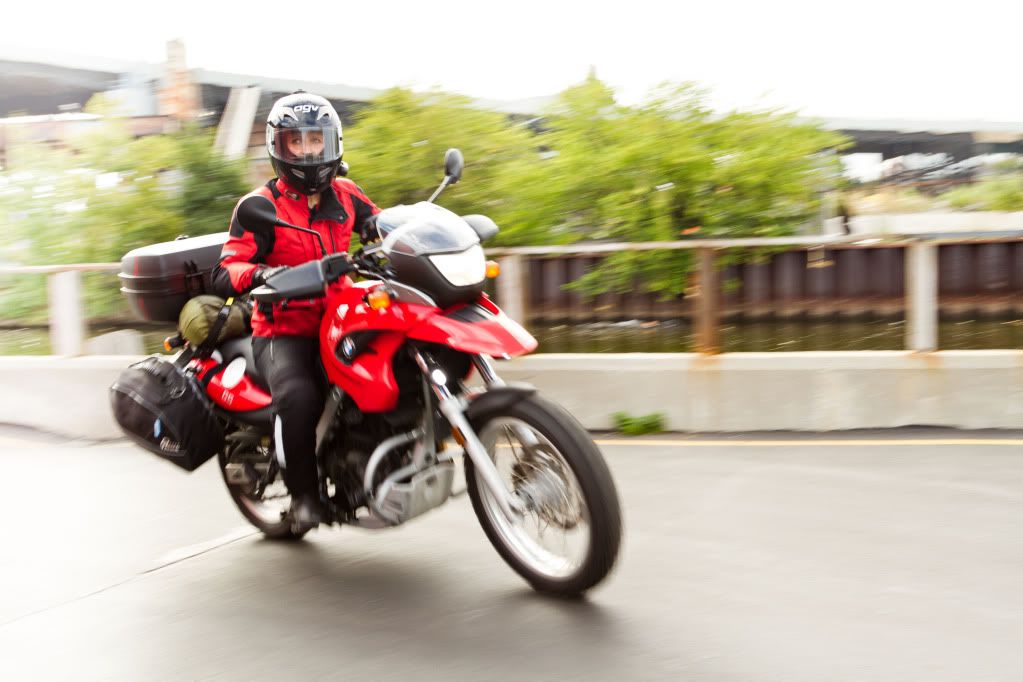 Trip​
We are embarking on our trip this Saturday, Sept. 10 and have broken down our trip in three legs:
NYC -> Portland, OR
Portland, OR -> Austin, TX
Austin, TX -> NYC
Due to time constraints and approved work holidays, Agi will be riding leg 1 solo and Eugene will be flying into Portland on Sept. 21 having his bike shipped and joining Agi for leg 2 and 3. Here is the preliminary map of our journey:
During the entire trip, we have three hard deadlines:
Arrive in Portland on Sept. 21
Arrive in Austin, TX Sept. 30 - attend a friends wedding during our trip, yes, we did receive approval to wear our helmets for the reception
Arrive back in NYC on Oct. 9 - gotta work on Monday!
We love sharing our passion of riding with friends and family and hope to share with the ADV community and more. For all those plugged into social networking, we will be posting daily updates on Facebook and Twitter:
Facebook:
http://www.facebook.com/Rode.adv
Twitter:
RodeAdv
We also plan to update this thread when possible. Please feel free to suggest routes, places to see, eat and/or sleep! This is our longest trip yet and looking forward to the adventure!
Stay tuned for videos, pictures and more!