Discussion Starter
•
#1
•
Yesterday I Installed a 44t Superlite sprocket on my 09 Versys. It was a fairly easy job. Taking my time it took about an hour and a half. Before changing the sprocket there was just under a 5 mph difference between the speedometer and a GPS. After the change the difference was just over 1 mph. There are a few tools needed for this job. I used a 1 1/16" socket for the axle nut. The axle bolt takes a 22mm socket. A metric allen bit socket set makes the job easier. A torque wrench is also needed.
On the stand ready to begin.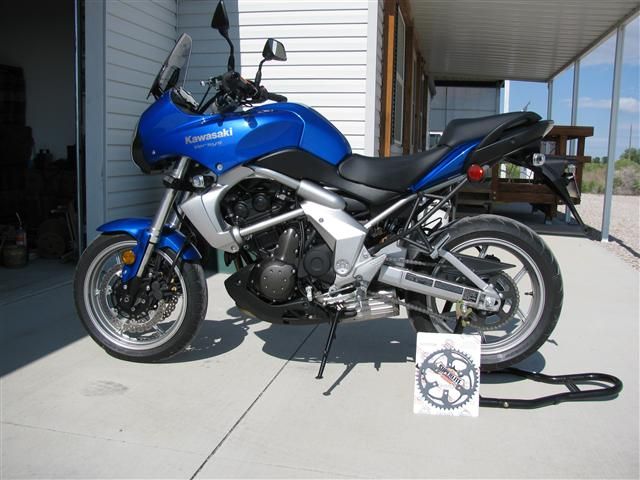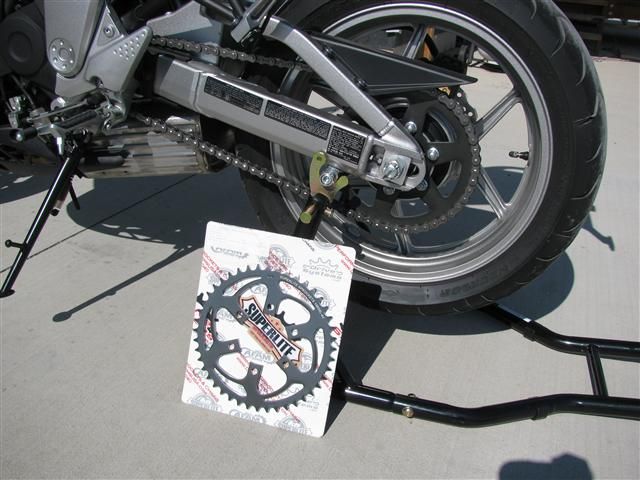 Remove the brake caliper.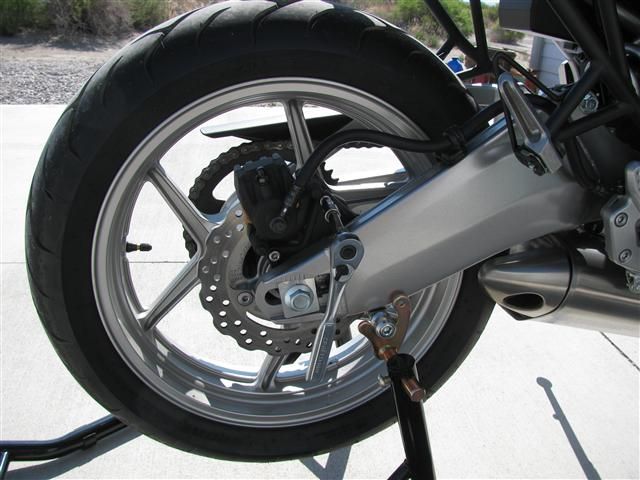 Remove the chain cover.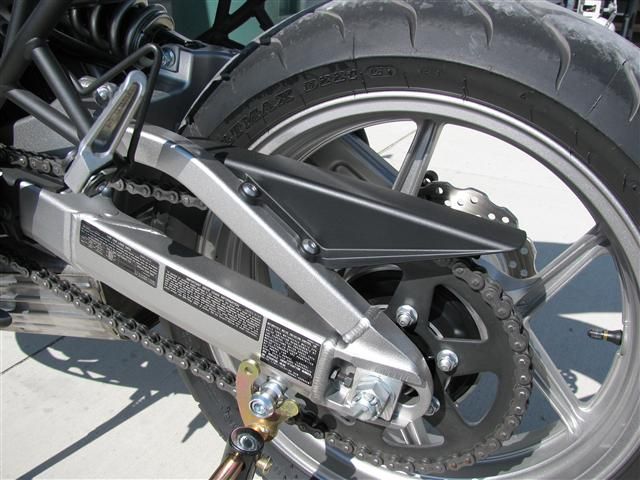 Remove the cotter pin, axle nut and washer. Remove the axle from the right side.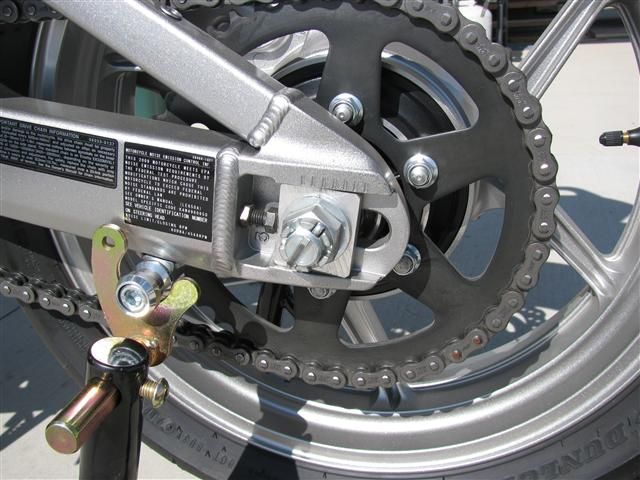 Lift the chain from the sprocket and remove the wheel.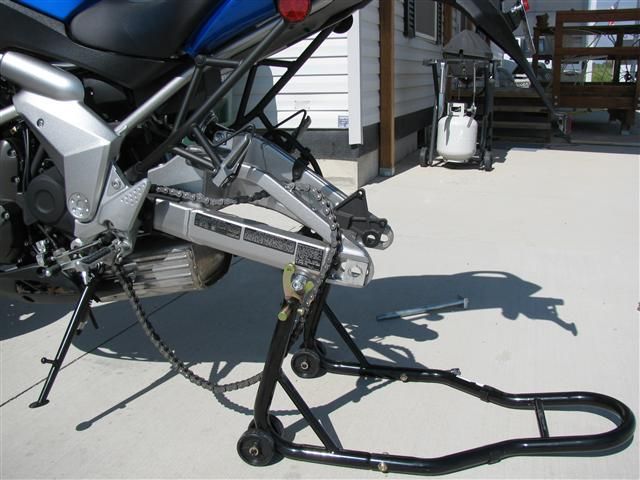 I laid the wheel across a couple of 2x4s. Remove the old sprocket.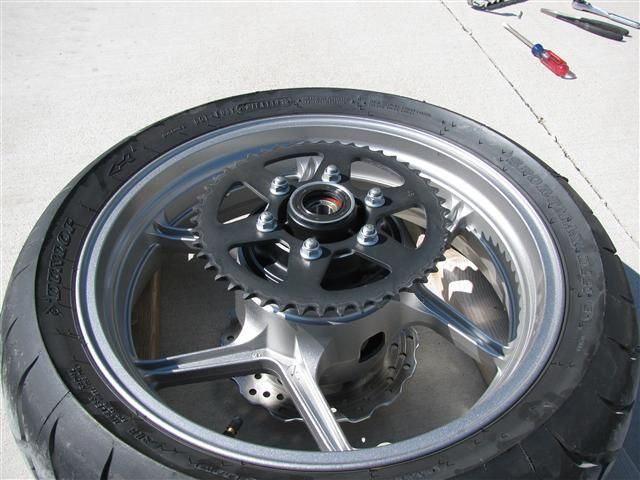 Install your new sprocket and torque sprocket nuts to 44 ft-lb.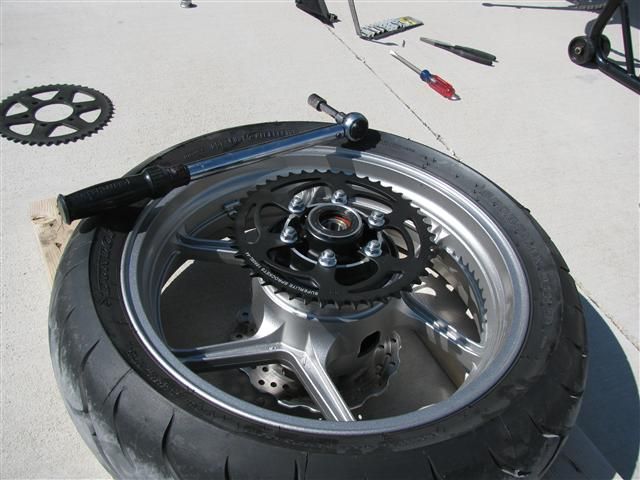 Apply high temp grease to the seal lips and fit the spacers. I used wheel bearing grease.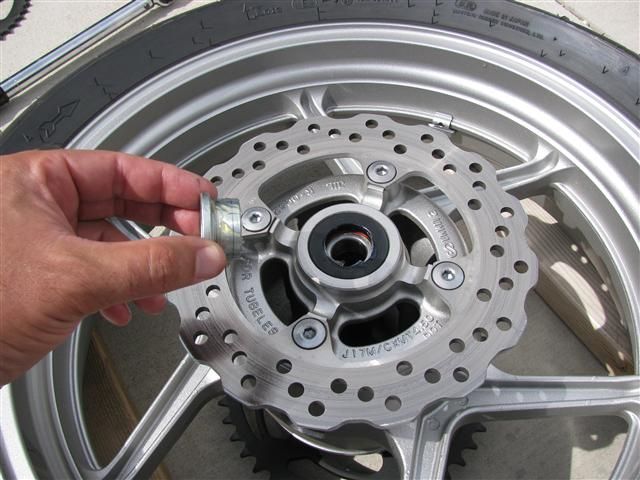 Set the wheel back into position. Make sure the brake caliper bracket is in position on the right side of the swingarm. Place the chain over the sprocket then insert the axle from the right side. Install axle nut and snug just enough to hold the wheel in place. Adjust chain then torque axle nut to 80 ft-lb. Tighten as needed to align holes for the cotter pin. Install the chain cover.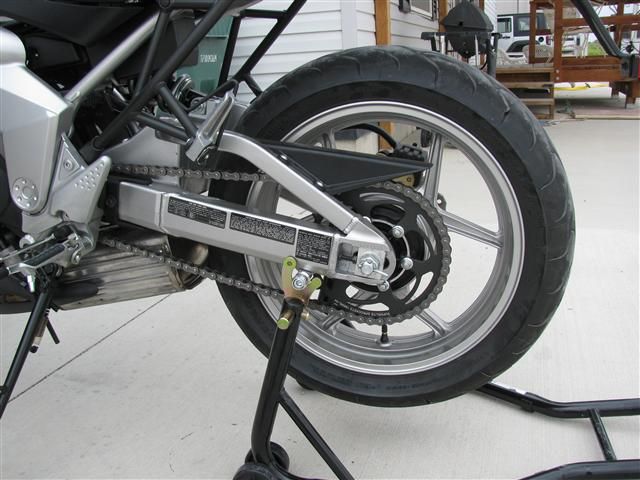 Install brake caliper. Tighten bolts to 18 ft-lb.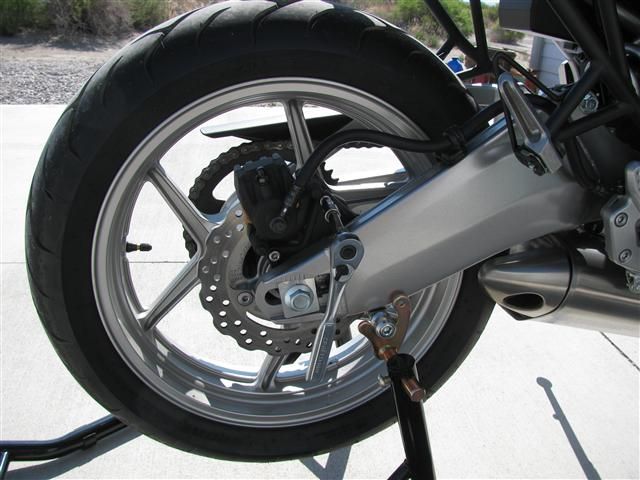 Done! Ready to ride.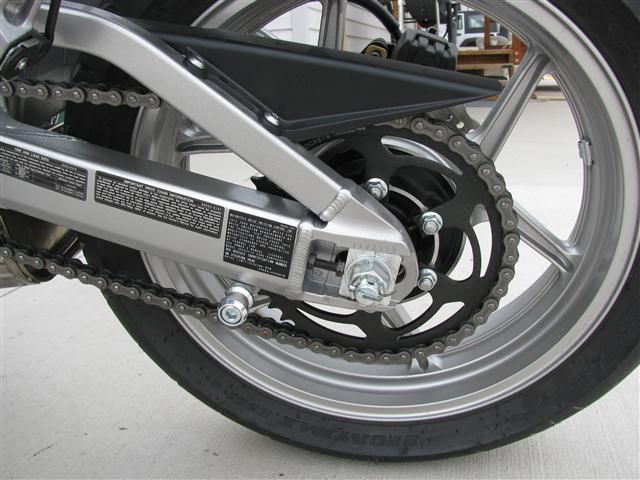 Think I about have it covered. Please ask if you have any questions or suggestions.