I got tired of waiting for the ProTek 48mm fork tube clamps i had in mind for mounting my Acerbis motocross front fender - so I made it work using 2 large hose clamps and a piece of aluminum flat stock about 7 inches long and 2.5" wide and 1/8" thick (it passes through the fender held by two small bolts and small slits i cut in the left and right side of the middle of the fender. Then i dremmeled 4 slits in the aluminum piece so that the hose clamp could pass through on each side and around the lower triple clamp - solid as a rock and looks great also i think :thumb: Will use the fork tube clamps when they arrive next week to mount driving lights :thumb: (better use)
The bike is also fully packed for a 4 day tour and camping trip in the California Sequoia National Forest. I am using a Giant Loop Great Basin bag that is completely water proof and hold 51liters of stuff - not to mention it sits down and rides great as far as weight distribution is concerned
Also got my owner manual canisters mounted off my passenger rails that will hold a 30oz MSR fuel bottle each (about 1/2 gallon total) being that gas stations will be rare in the area we are going (just in case)
Got GPS mounted, XM Radio (in the power socket) with the antenna just under the front of the windscreen. Yes, I have a green 520 O-ring chain on the bike (got carried away with personalizing it) lol but i do have the 44 tooth rear sprocket installed and really love the difference!
Got the lower SST fork guards from camaroz1985 and made a bracket out of flat steel stock since the holes do not line up to make those work and painted them black (they were white)
The only chore left to do is decide where to mount my Contour HD video cam for the trip...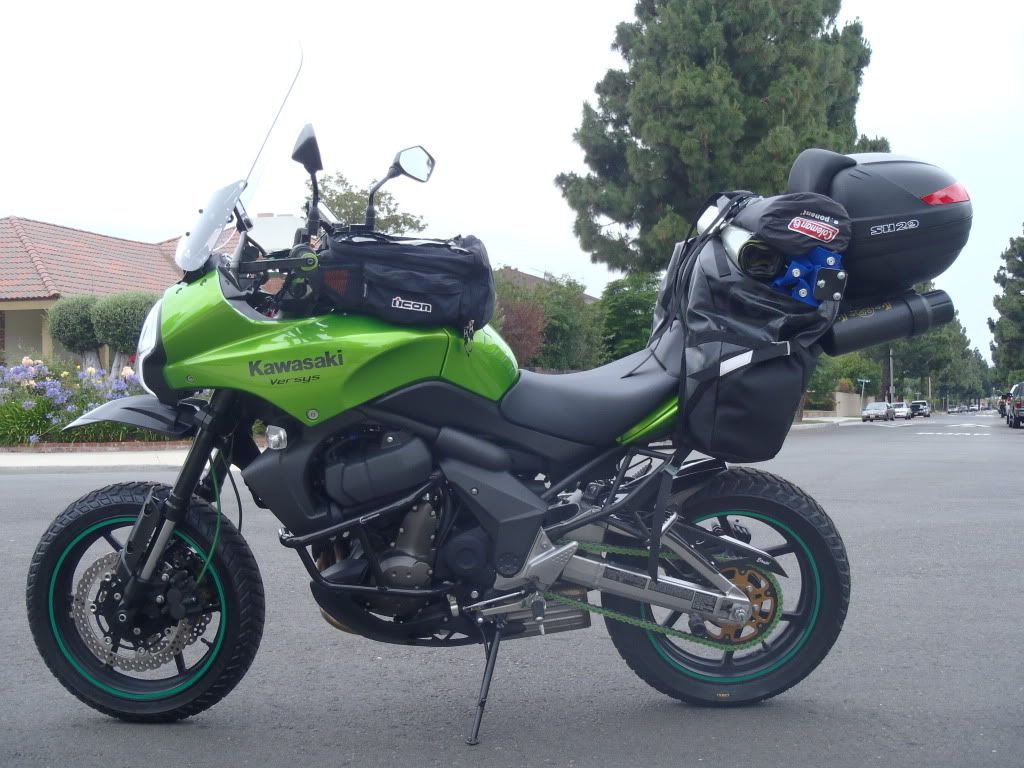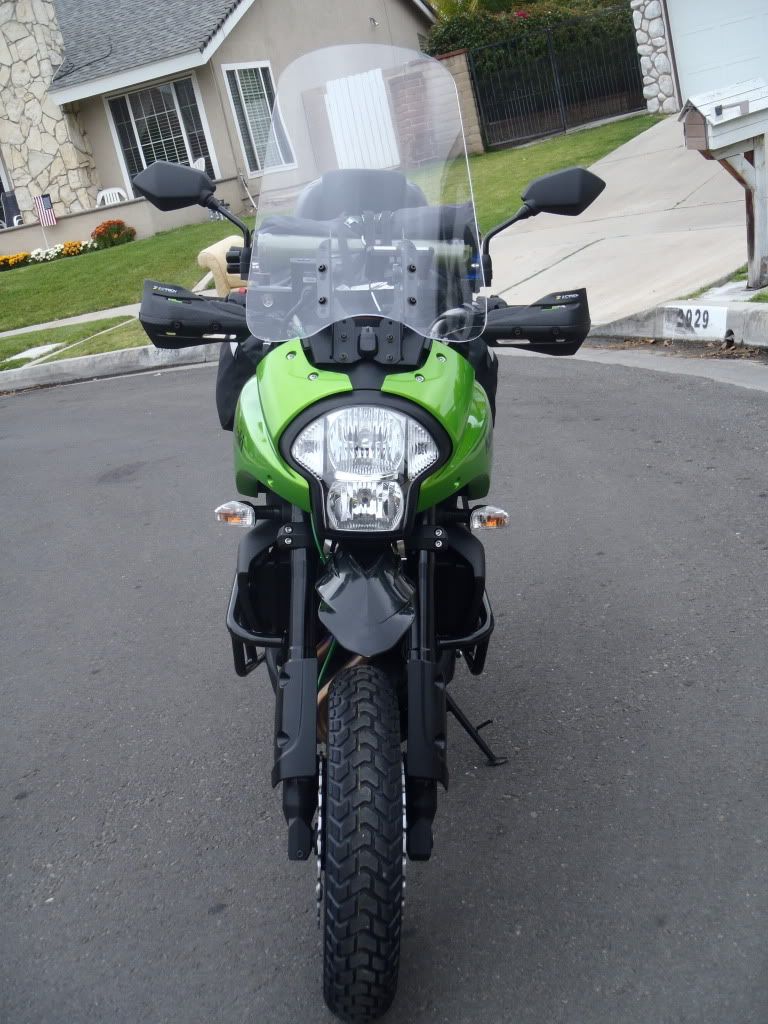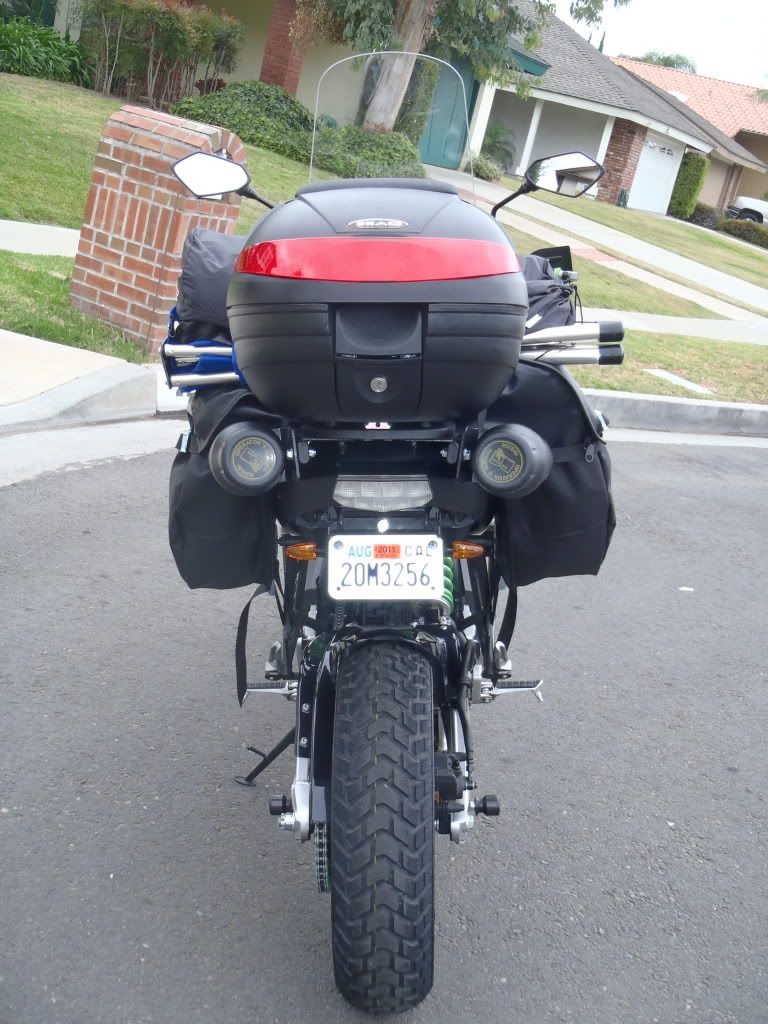 Here are more detailed photos of the job so you can get a better idea of how i did this and the fender used was an Acerbis Universal Supermoto Front Fender which worked out excellent since the back portion of the fender that sits up next to the lower triple clamp is actually shaped like the V at the back of the lower triple clamp!!! The rear of the fender has slats for added ventilation to the radiator and clears the radiator by 1/2"
http://www.motorcycle-superstore.com/2/9/456/15023/ITEM/Acerbis-Universal-Supermoto-Front-Fender.aspx?wt.ac=SLI_SERP
This is a view from underneath the fender showing the aluminum flat stock and how it is bolted to the fender and how it sticks through the fender on the left and right sides
This view is facing the bike on the right side of the fender looking at how the hose clamp passes around the triple clamp and through the slits in the flat aluminum stock
This view is looking at the backside of the lower triple clamp and how the hose clamp comes around the top and through the slit in the flat aluminum stock on the backside of it