Last year I purchased a used set of luggage and hardware for my Interceptor. Unfortunately it was missing a few pieces and two of them were critical and proprietary, I just couldn't go to the hardware store and get replacements. The seller was willing to take it back but I was determined to make it work so I spent the better part of a year trying to track these two foam rubber spacers down. These pieces sit between the passenger handrails and metal framework of the luggage system. After a few deals going bust a buddy of mine suggested 3D printing. A helpful member of the VFRDiscussion forum sent one of his pieces to a 3D printer in Canada and a few weeks later I had my missing pieces. They scanned one piece and then flipped it in the computer.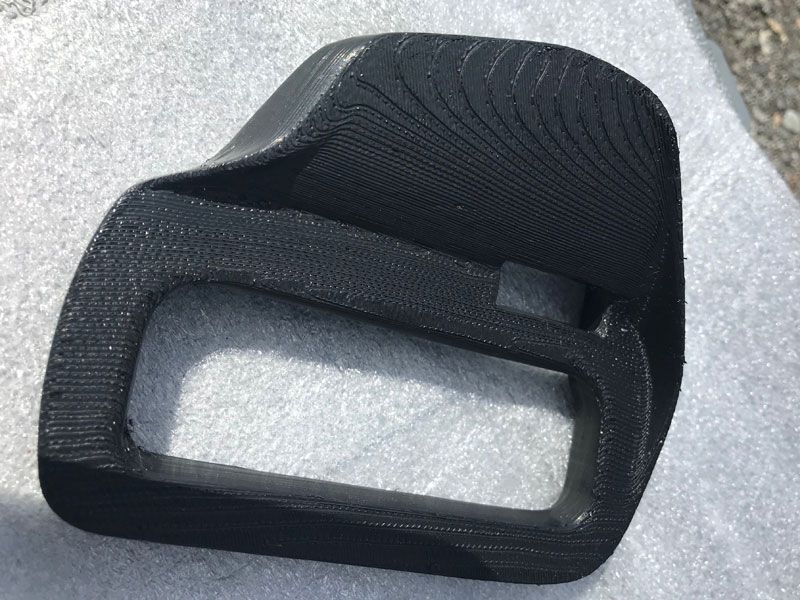 The missing piece. If you look closely you can see the ridges created from the printing process.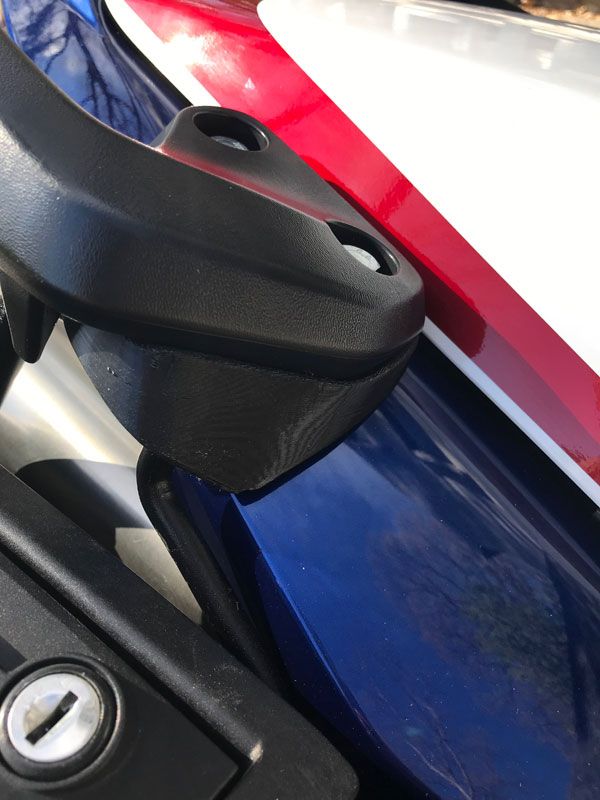 The new pieces are seated quite nicely to the grab rail and mount.
The used kit was also missing quite a few bolts so I had to run to the hardware store to find replacements. While this doesn't look too bad they are supposed to be allen headed bolts which my original equipment black caps snap over to hide the bolt heads and create a cleaner look.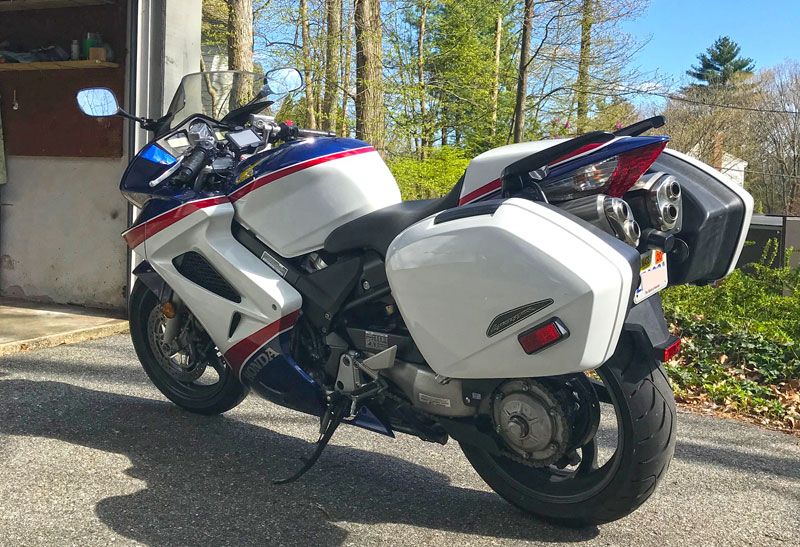 When all is said and done the project worked even if it is a bit cobbled together. I can now choose between the Interceptor or the Versys when planning a weekend trip or have a second bike for my visiting riding buddies.