Discussion Starter
•
#1
•
Decided to take my son on a ride called the poker run on saturday, You pay $25.00 and get a playing card at every one of the 5 hotel stops and the best hand will get $1000.00. It is organised by the "devils henchman motorcycle club" and on this ride is the only time according to their rules they ride with jap bikes. European bikes are accepted within their charter for normal riding.
Not sure how many bikes but there were a few and I did find it a bit scary the way they ride in tight pack formation but it gave my son Jayden and me a fun experience anyway. Every time we took off at a small town they would block the road until all the bikes had taken off.
Starting destination at my favortite place at the chequered flag Rangitata.
A few of stops along way. See I just parked on footpath to fit right in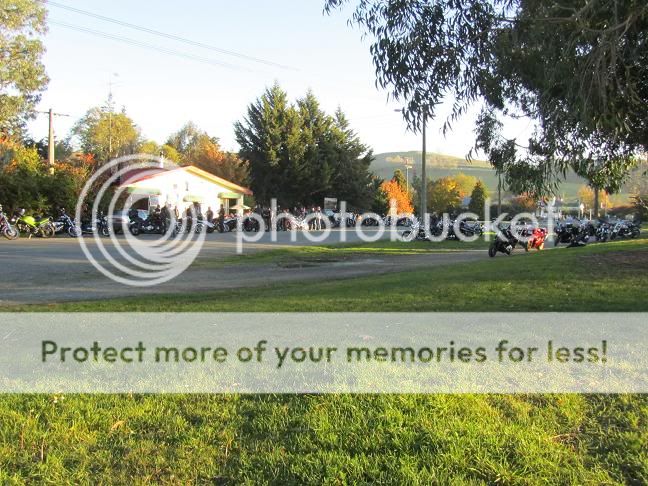 Jayden at farlie
Had to take a shot of this guys bike with his speakers
A lot of the cruisers do not like the gravel and i got some dirty look for riding one handed take some pic's