I recently made the mistake of ordering from Partzilla.com before Googling to see if they were too good to be true. I know a few people have had good luck with them, but here's the bottom line:
Do not order from Partzilla unless you can wait weeks for the part.

And are okay with a few missing parts.
My personal experience isn't that extreme, but after reading reviews online it seems like some folks have been jerked around by these clowns for 7 weeks or more.
I ordered replacement parts for my '08 Versys on Sunday, August 23. Every single part on the site showed the same indication:
Ships in 1-2 days
.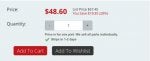 Their shipping chart puts Boston in the 2-day shipping radius. Fantastic… I can order parts and have 'em in my mechanic's hands by Wednesday or Thursday, right?
Nope.
Almost immediately, their order tracking page told a different story. By "1-2 days" they mean 3 days. Okay, no big deal. So we work on the bike over the weekend instead of riding it.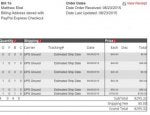 Wednesday comes, Wednesday goes, the parts aren't shipped. I emailed their customer support and asked what the holdup was and got NO information other than "It
should
ship
around
the 3rd." (Emphasis mine.)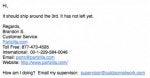 Now "1-2 days" has become "nearly two weeks". And I have my doubts they'll hit even that target.
If I'd ordered from a local vendor for a bit more money (less than expedited shipping would have cost from any online retailer), I'd be fixing the bike today, inspecting it tomorrow, and riding it by Monday. Now I'll be lucky if I'm riding in September.
I've asked for (and received) a refund, but if their "1-2 days" for a refund is like their 1-2 days for shipping, I'll be disputing the transaction. Fortunately, PayPal doesn't take too kindly to false advertising.
Read for yourself.
Now that I've looked at customer experiences on
Partzilla's Facebook Page
, I wish I'd have done my research beforehand. Sure, they're cheap, but be prepared to wait and possibly not receive all the parts you ordered.