Discussion Starter
•
#1
•
I said to myself ok enough farkles, are you outfarkling you said to me. But...
How could I resist!
Here´s the Givi brand new S950 GPS univ. mount.
Been looking into a few over the last month but was not totally convinced. I knew this was showing up anytime so I waited. Well it seems to me was worth the wait.
And why? well 4 main reasons.
- gps / mobile universal page or pane orientation
- swivel adjustment (camera tripod-like) in 2 axis
- opposite to center steering mount you can angle it so no sun glare, and you can choose where to place it in the bar
- last but not least instead of taking your eyes off the road (which will happen likewise in either center steering or fuel tank bag / extension) because it will be close to one of the mirrors you still have your peripheral view to not loose sight of the road
and of course it wont be hidden in the bar when you dive your head onto the fuel tank while scraping the footpegs in twisties! ahahah just jokin on that one
Anyway here it is
can´t afford the zumo´s or rider´s of this world. So I came up with this combination fit in for my 2th gen tomtom one. Served well for about 8 years. Believe it has reception on some spots under ceiling and walls, great antenna. Battery well juiced in gives me about 2 /2,5 hours on low backlight what else would I wish for under $100.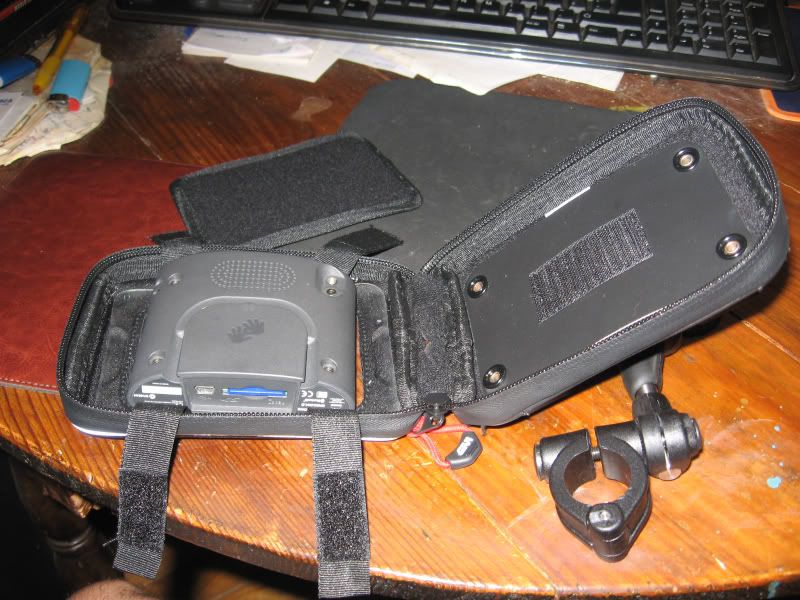 you will noticed the velcro glues in perfectly on the small pad, so even with zipper open it will not fall! hahaha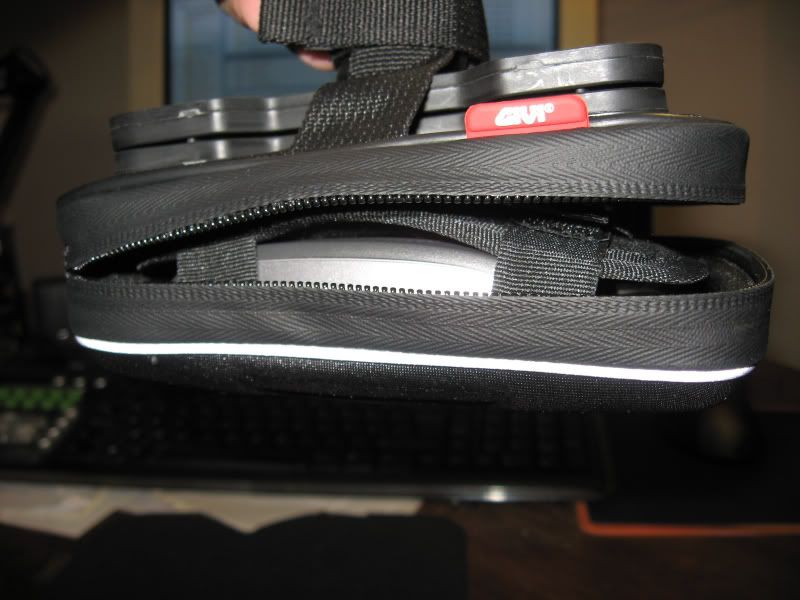 backtabs. It´s a bit tricky in the beginning to understand the attachment. But in fact a small pressure simultaneously on the 4 corners and then pushing sideways gets it in and out with a click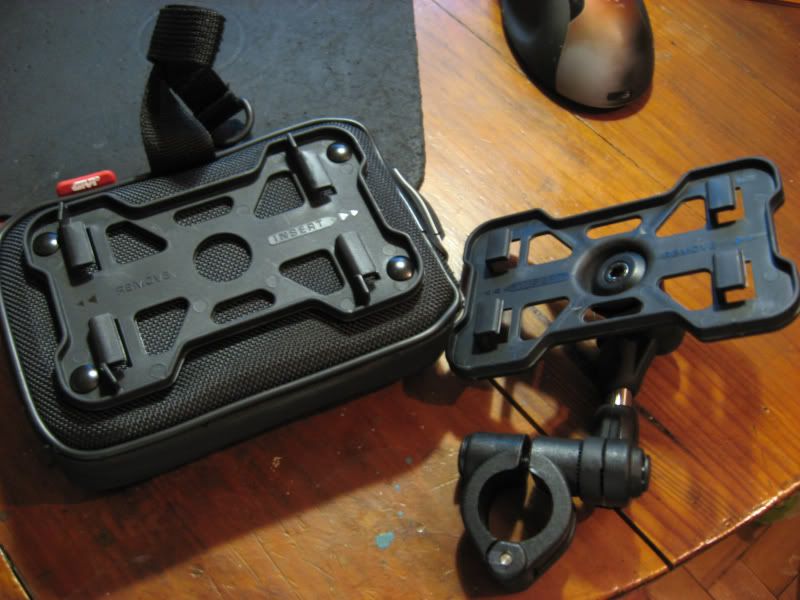 backtabs in, close up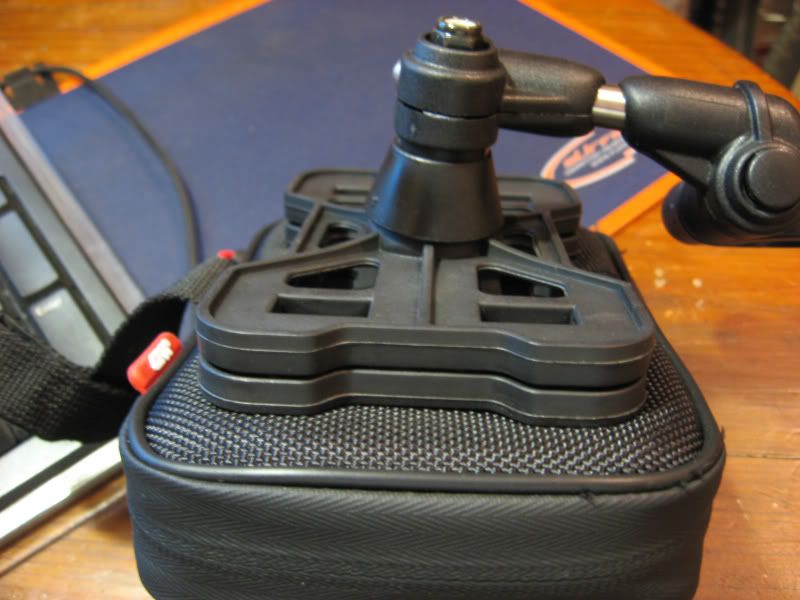 in fact you can either have it this way, closer to your sight...

or this way, a bit further out. Notice the charging cable entry crack (thats what it is!)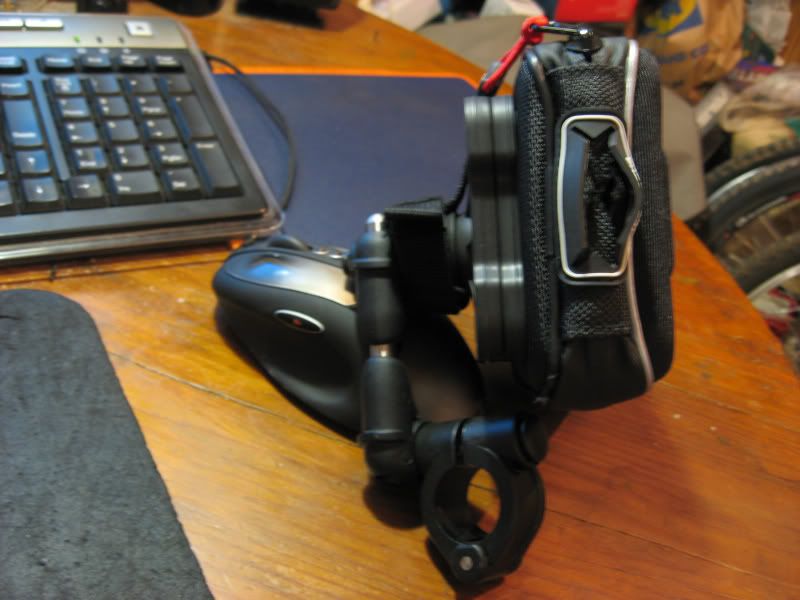 up and running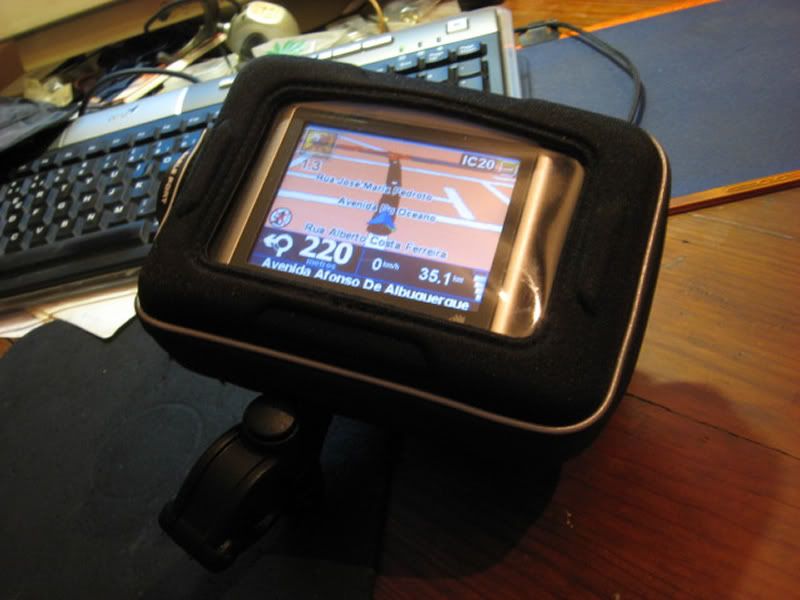 and of course don´t forget your raincoat! truly if it rains this hard I´ll be in laying in the sofa, not outside

back view. It´s a weird fit (raincover is oval, not squared) but maybe that allows some sidespace for the cable (not the charger for sure). Notice the security velcro belt to avoid gps falling even if out of the tabs. Italian crazyness!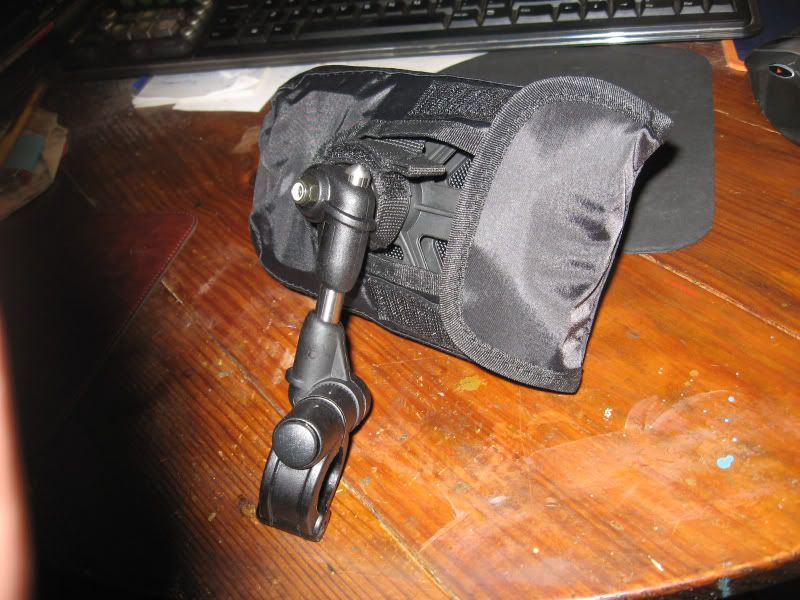 Let´s see tomorrow how it fits the bike but chances are it will fit perfectly.
So if you need one I can only recommend. It´s a bargain for something around $70 to $90
rgds
nino