Discussion Starter
·
#1
·
I just did my first oil change and I took a few pics to document the process. It's super easy on the Versys, so even newbies should feel confident about chaning their own oil.
It's almost too easy to bother documenting, but it may help somebody...
What you need - fuzzy pic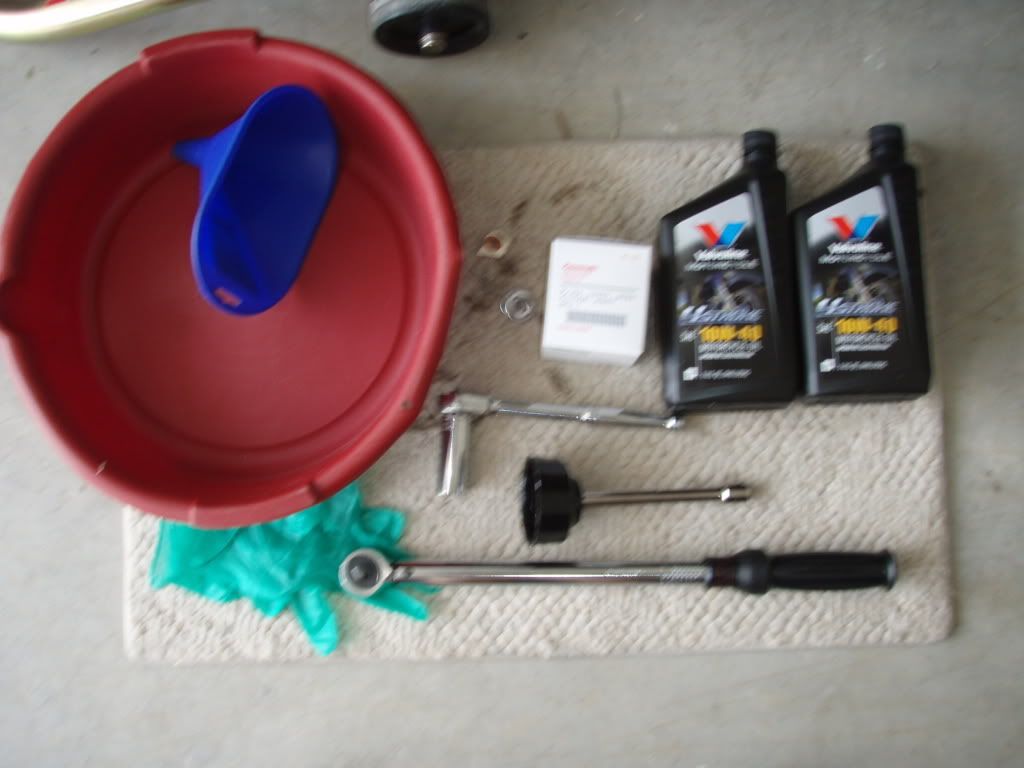 One 17mm Metric Socket
Oil filter wrench (take a new filter to the auto parts store and test fit if you don't have a collection)
New drain plug crush washer
New Oil Filter
2 Quarts of Oil (actually, mine took 2.35 quarts after draining the whole MotoGP race)
Torque wrench (or calibrated wrench skills)
Oil-catch basin
Funnel
Step 1 - Prep
Warm the oil so it flows easier.
Step 2 - Drain
Place the Oil-catch basin under the drain plug and use the 17mm socket to remove the drain plug and let the oil drain.
Step 3 - Filter Removal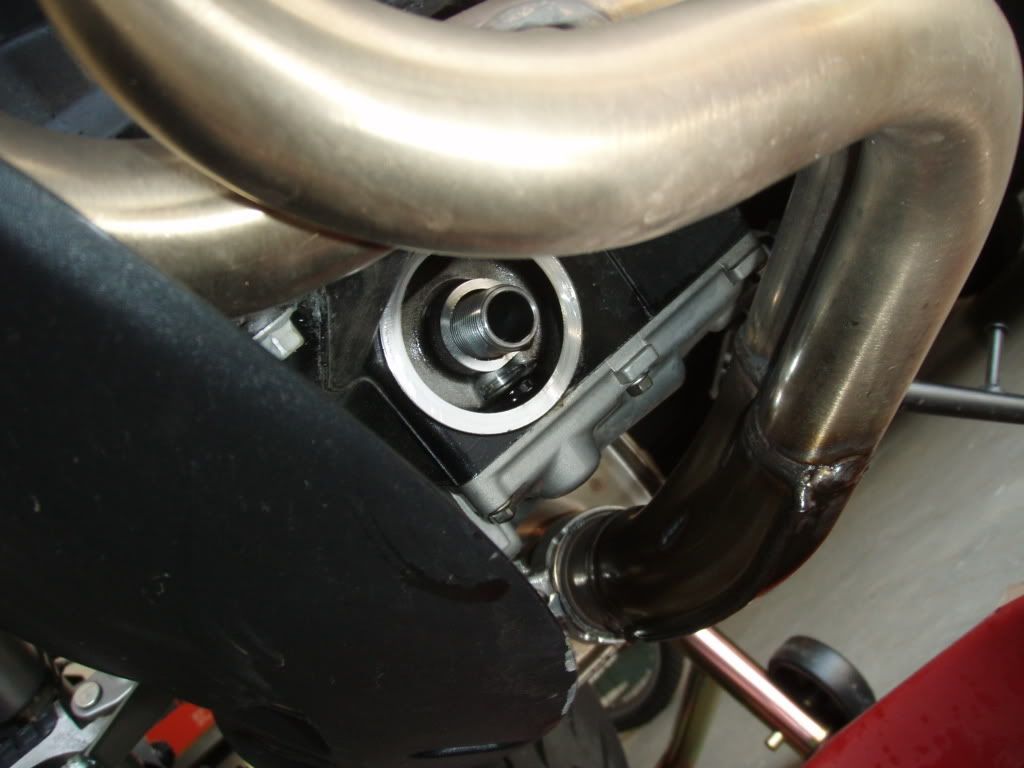 Move the catch basin so it is under the drain plug AND the Oil filter base. Use the Oil filter wrench to loosen the oil filter. TIP: To keep oil off the exaust head pipe, place some aluminum foil over it and shape it to "guide" the oil into the catch basin.
Step 4 - Botton Her Up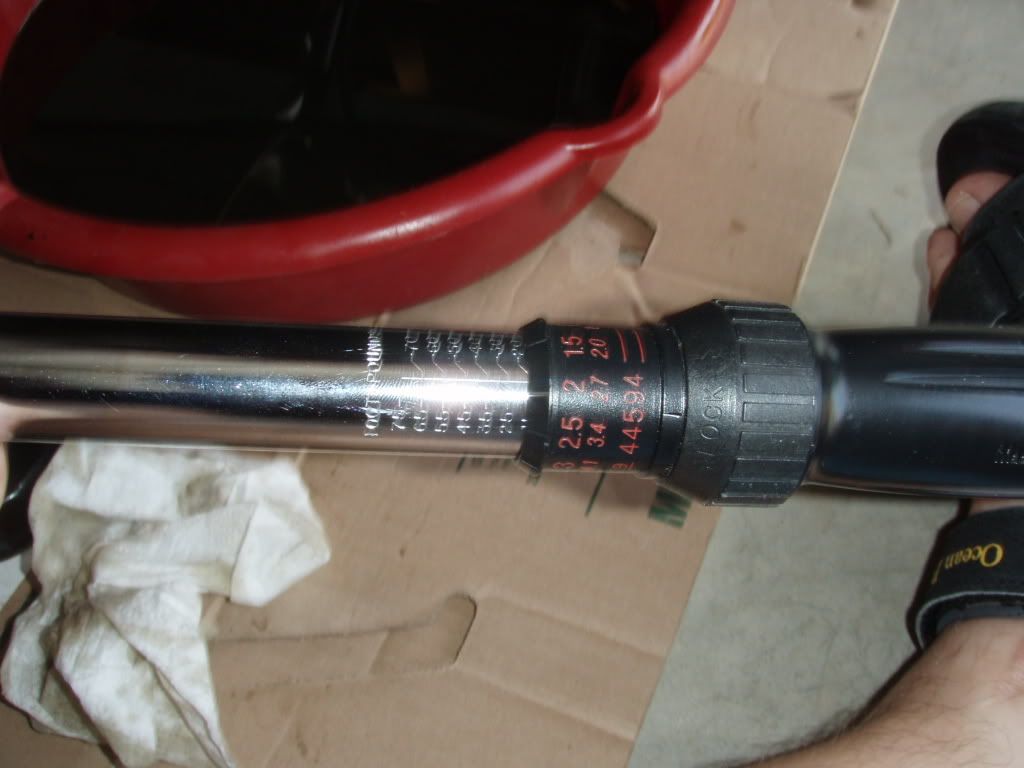 When your tired of watching oil drip out, it's time to button her up. Set your torque-wrench to 22 foot-pounds, place a new crush washer on your drain plug (hope it didn't fall in the hot oil) and install.
For the Oil filter, coat the O-ring with oil and install to 13 foot-pounds or "tight" if you're like me and have never used a torque-wrench on an Oil filter. TIP: fill the Oil filter with some oil to prevent a dry start.
Step 5 - Oil Fill
Because of the awkward angle of the Versys Oil fill oriface, place the bike back on the side stand (if not already there). Place your funnel in the hole and pour in the fresh oil. When you're done, place the filler cap back on.
Step 6 - Etc
Stand the bike up and check the oil, add if necessary
Start the engine and check for any leaks (and address)
Document the oil change date and mileage
Clean up and properly dispose of your oil
Here is what came out of my engine...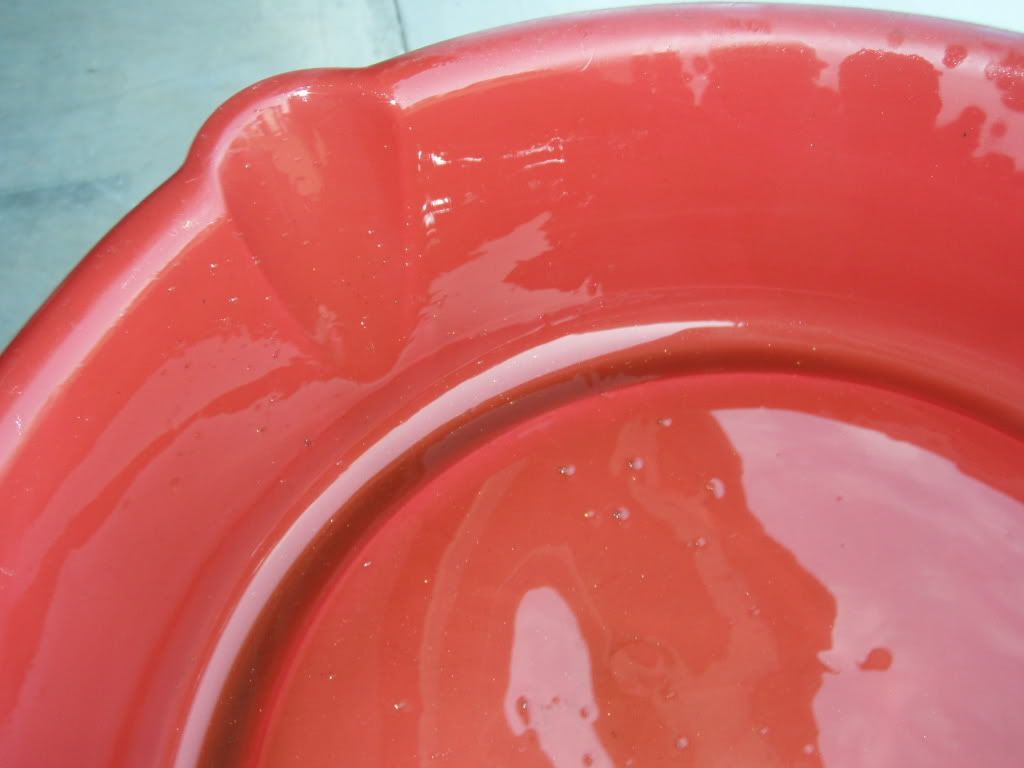 Step 7 - Enjoy a well earned beer