I joined this forum on 08 because of my interest in the bike, I have been in & out over the years just looking... I don't own one yet, but expect I will by next spring. currently own BMW1100GS, 1150GS, KLR650, Honda GL650 (Nemo Steampunk bike), 500 Ninja and a project or two. lifetime Alaskan, I'm in Anchorage. the 1100GS is in Tacoma... it's my "States" bike.... it will be for sale this spring, replaced by the 1150.
profession is aircraft mechanic, semi-retired. my specialties are engines, electrical & sheet metal. other interests are guitars, airplanes, and hovercraft.
Nemo... got it free. garage fire, then 10 years outside in the weather. I've built bobbers & such... needed to do something different.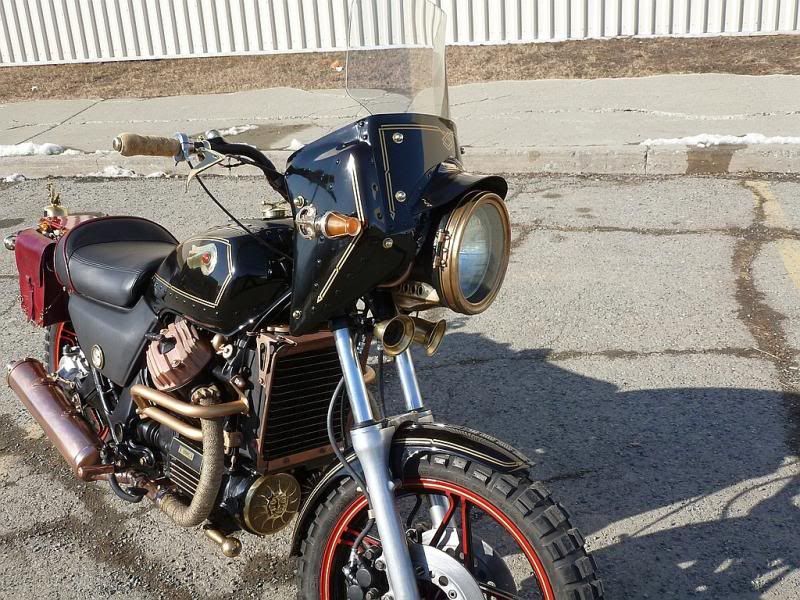 my first hovercraft ( I have built three)
guess I should put a pic of my airplane up too... thats not me in the pic, thats my neighbor helping put the plane on blocks because the lake is melting (in February)