After months of researching, and hundreds of test "sits", I finally took delivery of a '09 Versys on Tuesday.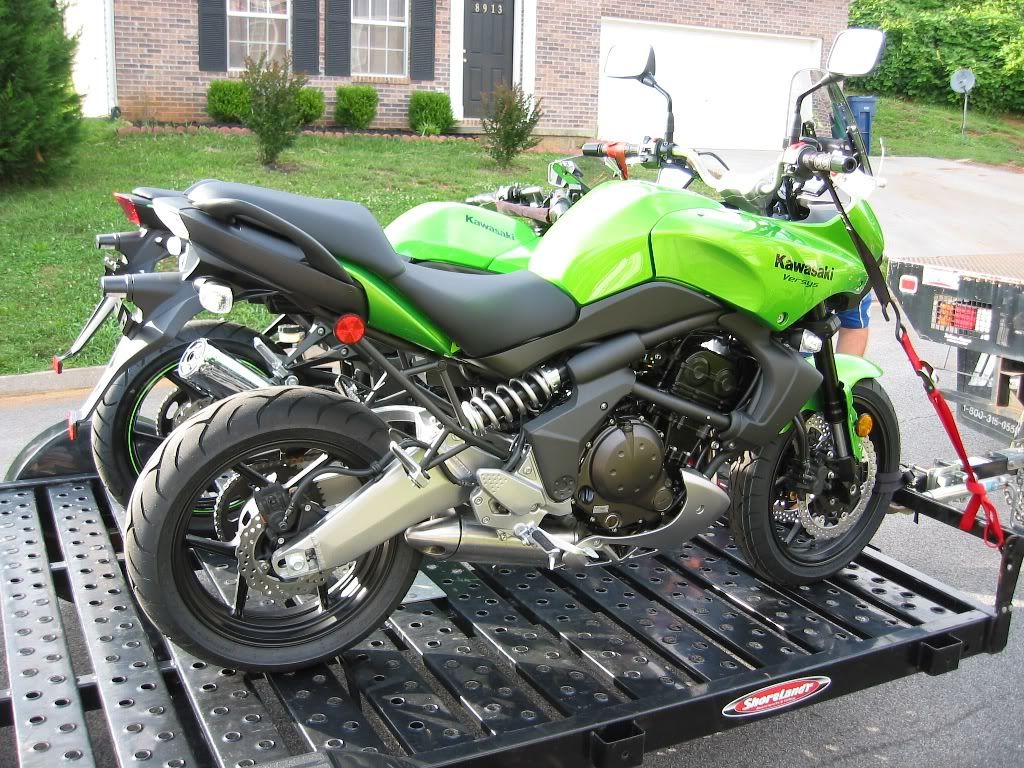 The Wife has been so supportive, and enthused after riding a demo bike (not a Versys) earlier this Spring, that I decided to surprise her. So the Versys came with a little brother.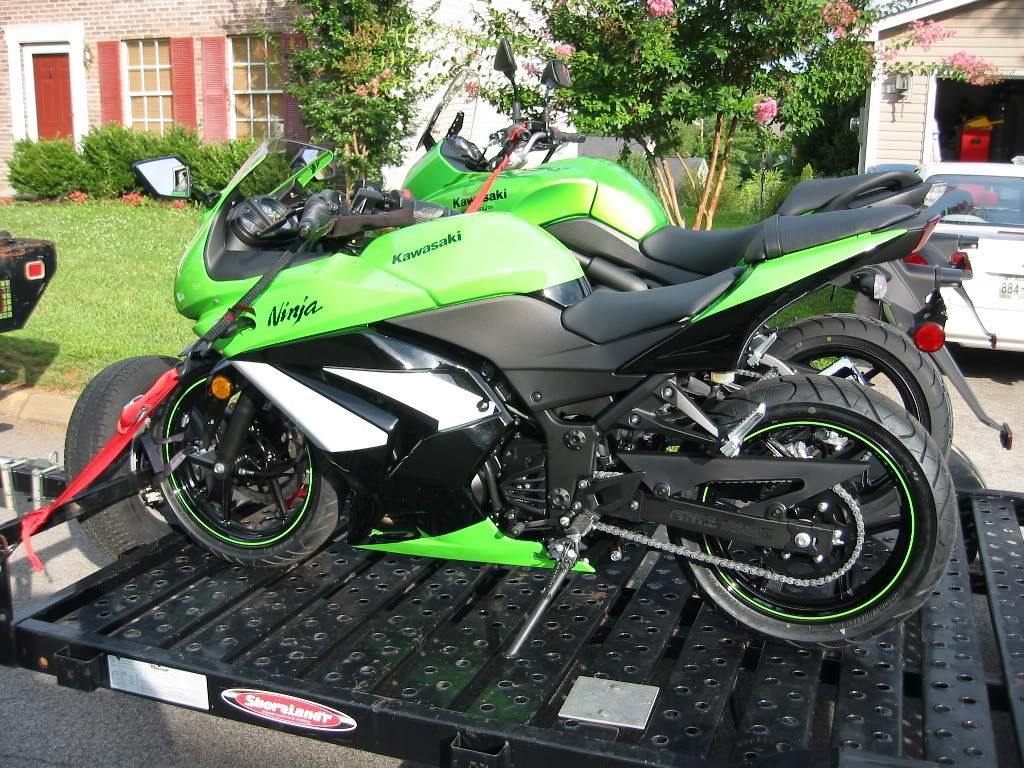 We are both finishing "gearing-up" this weekend and will be taking the MSF course as soon as we can get on the schedule.
I just placed an order for the HB crash bars from Amotostuff to protect against the inevitable drops and I'm looking into a full slider set for the Wife's Lil' Ninja.
As you can see from the pics, we both went for the "more visible" Green ones.