Discussion Starter
•
#1
•
Hi, just got my V a few days ago, a black 2011 model. First thing, a nice wash followed by some waxing. It brings out the gloss, even on the matte tank.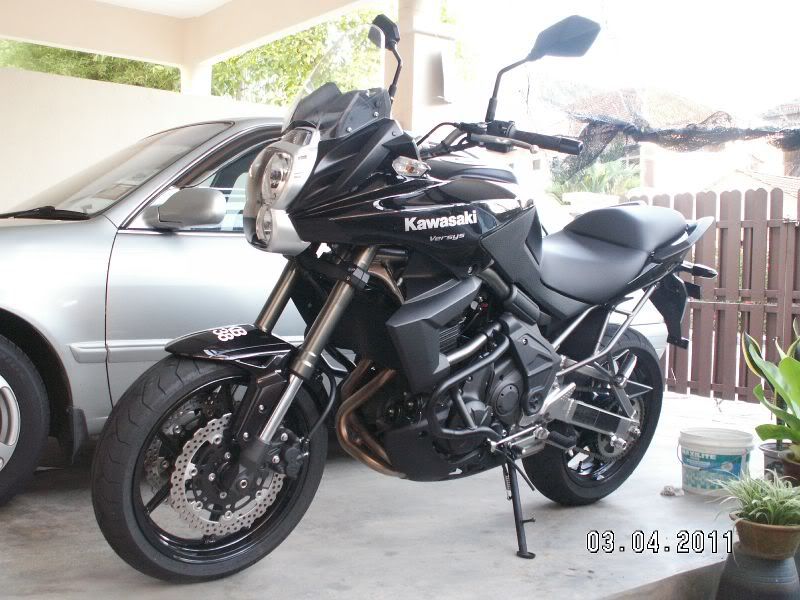 I also tried a Silicone spray that claims to enhance the gloss, and provides longer protection on the paint work, and makes washing easier. I think they worked great with the gloss. For the other plastic parts, i applied Armour All and it brought out the deeper colors.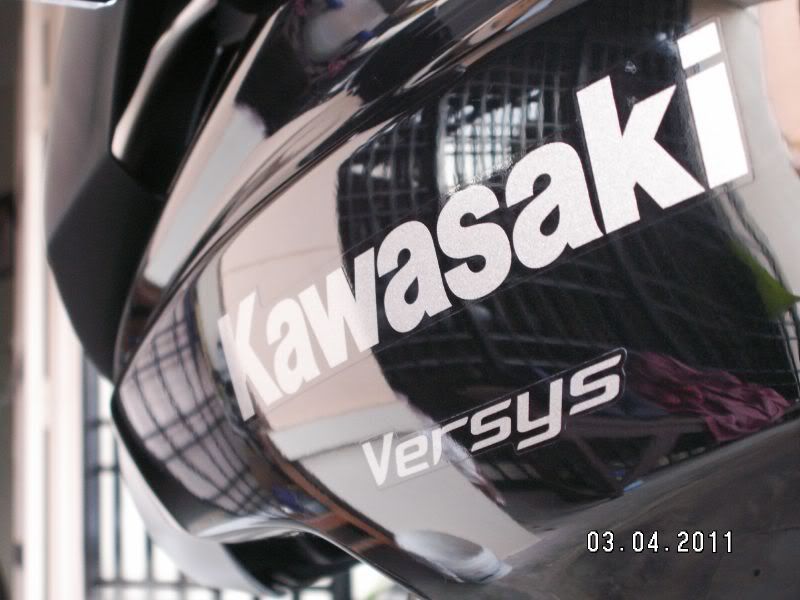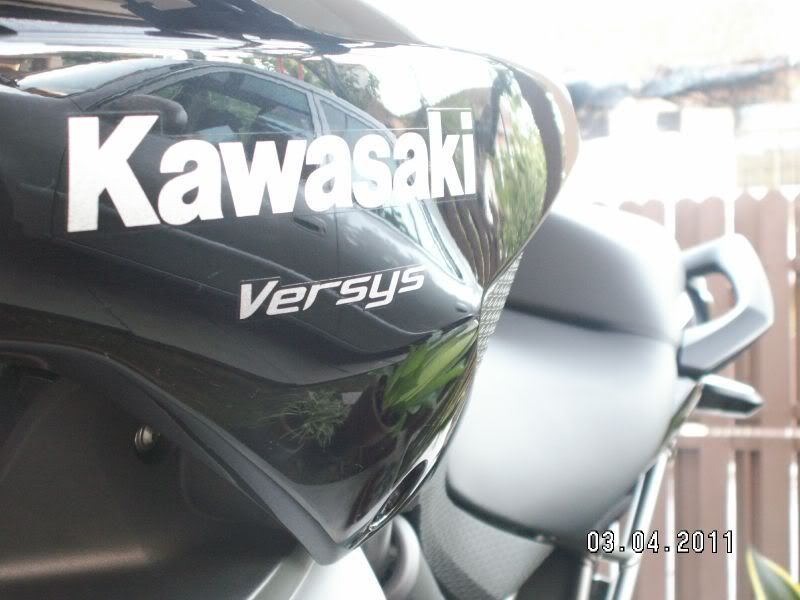 The first ever farkle is the Engine Guard from Givi, installed by the dealer. Cost me RM550. (USD$1 = RM3.05)
I also got the dealer to stick me a Tank Pad for RM50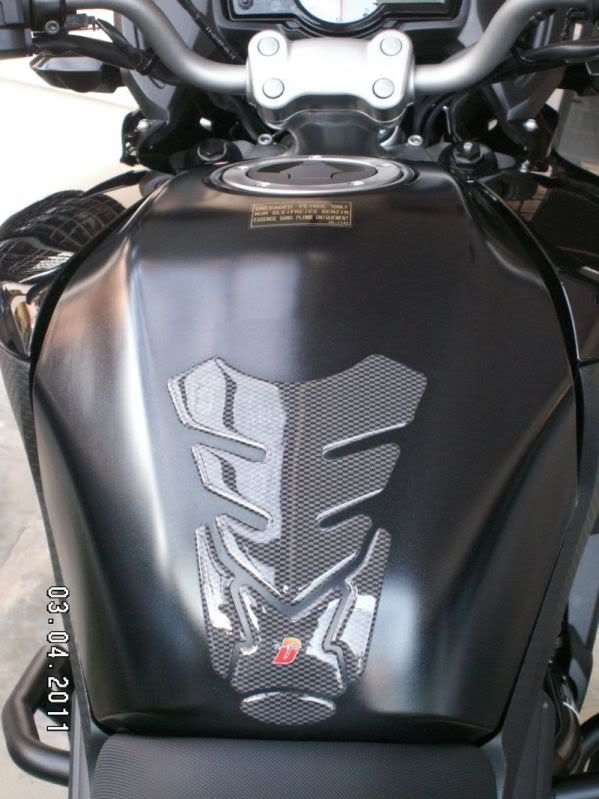 I realized the horn wasn't loud enough as most drivers ignores me. I dun blame them, I would too ignore the mediocre horn. So, I got myself a pair of Denso dual tone horns, rated at 4 Amps 12V and gives out 110dB each. The stock horn is 12V 3A 105dB. No relay were used, just stock wires but the trick to get both sounding together is to use equal length wires and split them equally. My first install with just 1 horn directly using the stock connectors and for the other, using a crocodile clip jumper wires only got 1 horn sounding. The cost....RM25, got it from a spare parts dealer for cars. The diameter is smaller than the stock horn. Was eager to use it after I got it fixed properly, and I can say....it really gets the drivers attention! It's a lot louder and clearer but the frequency of both the horns is higher than the stock horn.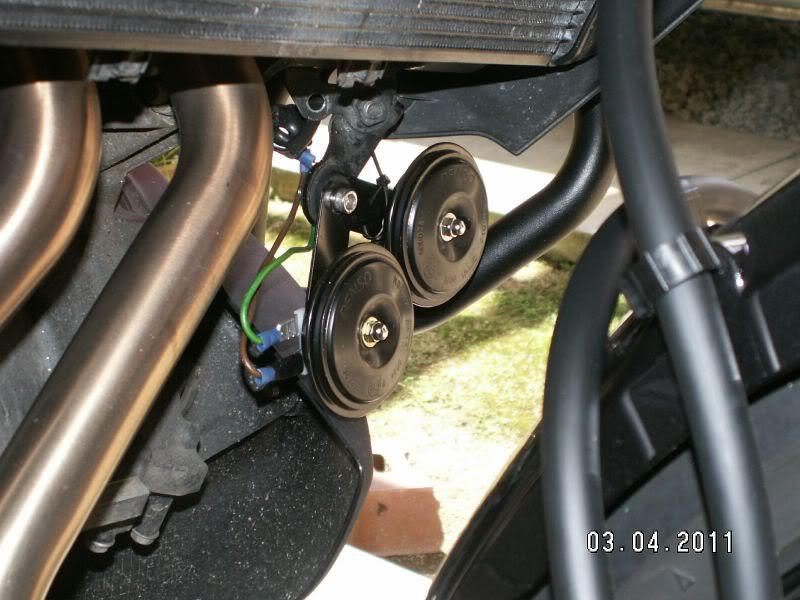 A few days later, I got a pair of Aluminum Bobbins for the swing arm for RM35 from RacingMate in Penang.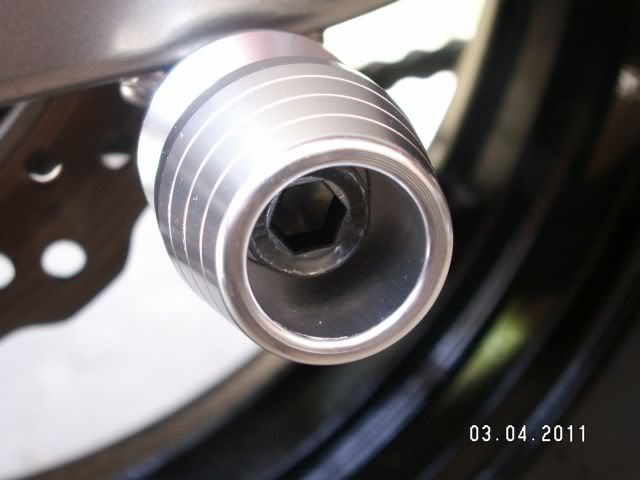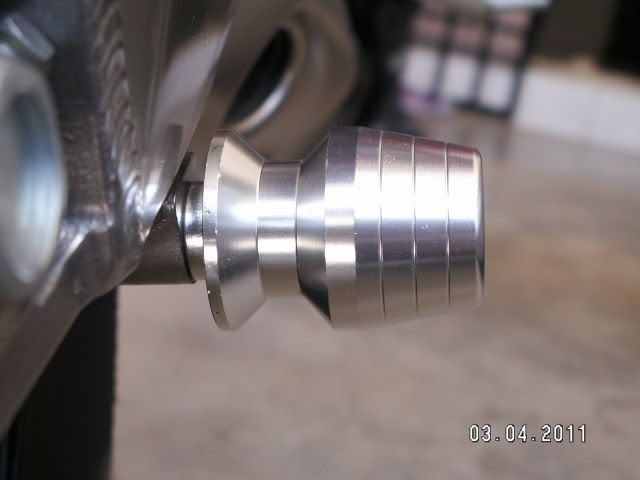 It rained for a few days and with that, its a dirty affair. I soon realized the tail fender has openings that spews out sand and water near the rear signal lamps. It is messy. Here's my solution: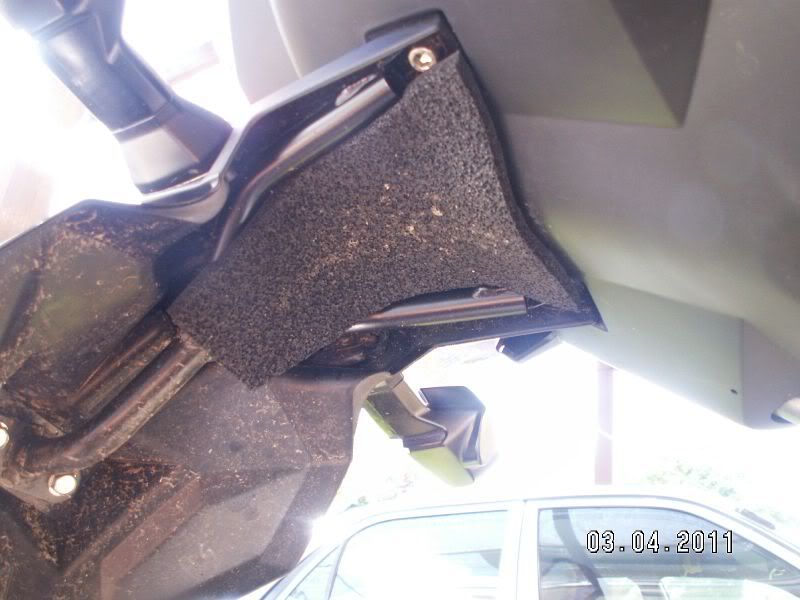 I had some Air Conditioning rubber foam used for insulation. I use double sided tape to mount the foam.
With wet roads, the underside is really messy and I hate washing the mono shock, muffler box, etc....so, I add a piece of rubber foam to act as a mud guard. Used nylon ties to tie the foam to the frame. May not look nice but I hope it works out well. It's still not tested and not proven. Alternatively, I was looking for a rear hugger that will cost me RM180 but as my experience with rear huggers, they themselves needs cleaning after riding on wet roads.