Discussion Starter
·
#1
·
Unfortunately, after my first game of tennis for around 30 years, up against my elder niece for her birthday, skidding around like a gazelle on the sandy court, I found myself a few hours later cramping in the damn thigh as I slow turned on a slant, and felt the thigh tighten, yet nowhere else for the weight to go so the hamstring became ice and down I went. Wretched. Yet it happened on my speed triple when forgetting the disc lock was on...also on my FZ1, when reversing of a slant kerb backwards...obviously the slightly elevated height, whilst great for vision, can make a difference without been able to easily flat foot the bike. I am 5ft9ish.
So now have been peeking around the forums, MOtoWerk seems the most obvious solution, along with dropping the forks a little. Just finding it tricky to source the MotoWerk for here in Melbourne, AU. Any pointers??? Or alternatives that do the same exact job??
The the front brake lever is clipped at the end, so also seeking this to replace, should be a simple cheap option>>>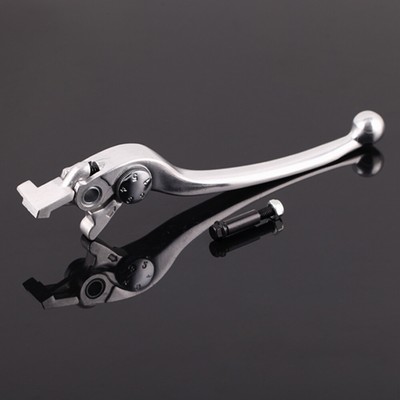 KAWASAKI VERSYS 1000 2012-2014. KAWASAKI VERSYS 650 2006-2008. KAWASAKI NINJA 400R/ER-4N 2011-2015. KAWASAKI NINJA 500/R 1989-2009. KAWASAKI NINJA 650R 2006-2008. KAWASAKI ER-6N 2006-2008. KAWASAKI ER-6F 2006-2008.
?
Finally, the bike came with some old scars on the LHS engine casing. its a 2013 model. Wondering if I can sand them down, what grit! then respray..but which paint!!??
Any advice is appreciated!