Sorry to have been offline so long. between being sick and work I haven't had time or felt much like it.
But
I added driving light to the Verys and they make a big difference. They are the more or less common Cree 10 LED jobs. I got mine from SuperbrightLED.com in the 25deg but there are 10deg one I have seen on E-Bay that I think would be a better choice. These little puppies with light up the road and anything else and at the price are worth it if you ride at night or just want to have a better chance of being seen in the day.
So I have the front end cover in the rear I added the Admorelight kit to my V35 and they work nicely and add a lot more light to the rear on the bike, having more than a single light source helps drive to be able to judge distance I found when reading up on additional motorcycle lighting. They can be wired to run with the tail light, brake light and blinkers, I passed on the binkers but may add them latter.
Next was a brake light modulator. It took me a bit to find one I liked the look of that didn't cost an arm and leg but I did and it's both small and easy to install and low cost I paid $19.95 plus S & H. I got it from xdponline.
http://stores.ebay.com/xdponline/Brake-Flasher-/_i.html?_fsub=7383237017
The part is in a epoxy block so is water proof and not a bare board as in the photo.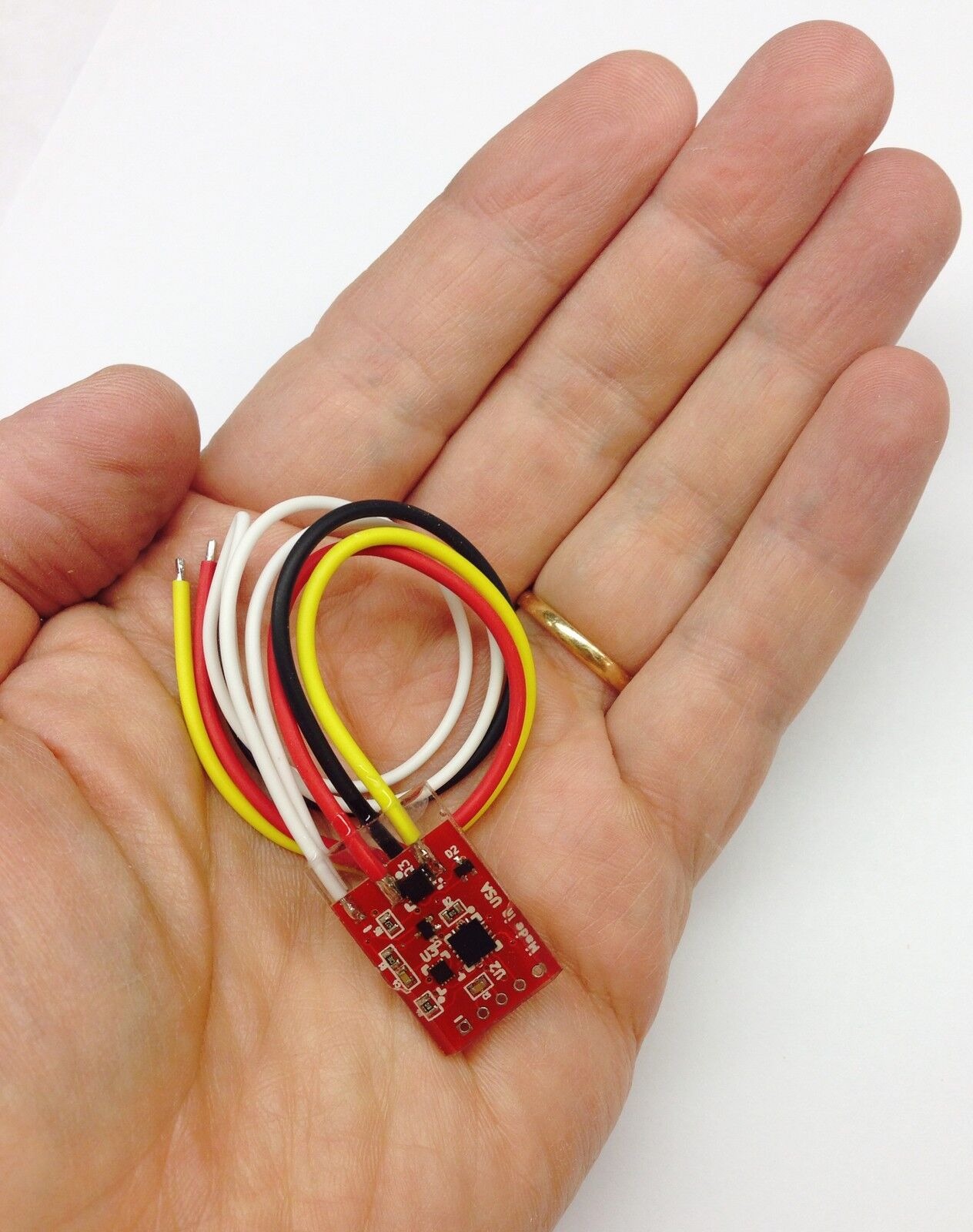 Three wires have you hooked up, power in, brake out and ground. The other wires are for programming, they have a video on programming and it a good thing as there are a lot of options with it. I set mine up the flash 4 times then go solid with a 3 second delay to reactivate, if I tap the brakes at a light they don't flash unless it's been 3 seconds from when they flashed last. Works so well I ordered another one the the Enfield and may put one on the center brake light of my Civic.
Anyway my bike's starting to look like a billboard but if it keeps me alive I don't mind.