Discussion Starter
•
#1
•
So since I finally had a couple of days off from work I decided to install the stuff I've had sitting around for a few weeks.
I wanted to add a cigarette lighter plug, Oxford heated grips, Denali D1 lights and an Easter Beaver PC-8 fuse block.
I started by tearing the bike apart. I took of the windscreen, the side fairings and the hand guards.
I wanted to run all of the wires for everything as close to the stock wiring as possible so I had to pull the gas tank as well. Its really easy to take off, two 10mm bolts, two vent lines and two electrical connectors.
I installed the PC-8 fuse block under the seat where the tool kit went (which got relocated to by the tail light). The fuse block came with a wire harness with an in-line 30 amp fuse, relay and all the hardware you need to hook it up including a posi-tap to tap into the tail light for the switched on power. There are 8 power outputs on the fuse block, 6 are switched with the ignition and 2 are constant on.
Tool kit relocated, you can also see the posi-taps where I tapped into the tail light for the switched power.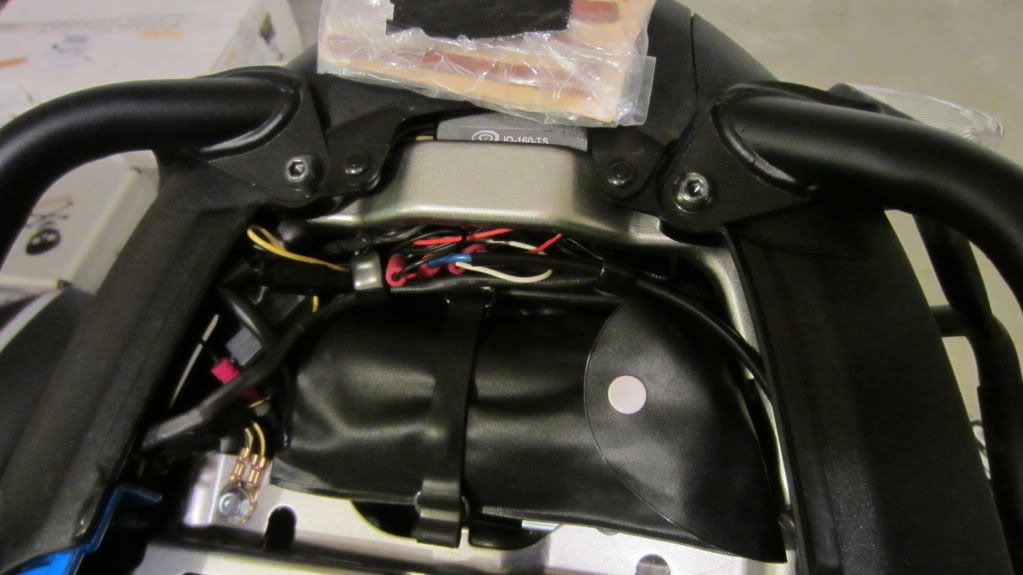 I ran the power wires up the left hand side of the gas tank following the original wire harness, used conduit so nothing would chafe.
I ran all of the wires up to the headlight housing, where I drilled a hole and installed the cigarette lighter. All of the wires for the heated grips, power plug and D1 lights are secured to the headlight support brackets.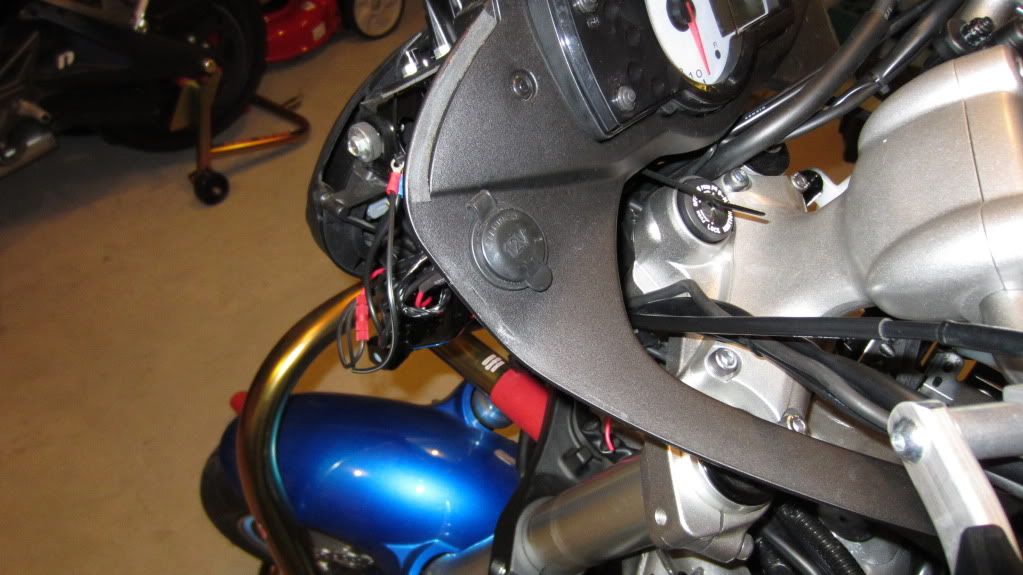 After I got everything wired up I installed the hand grips which were easy. Just cut off the old grips, put some grip glue on and push the new ones on.
I mounted the controller for the heated grips on the top clamp, right next to my Ipod blue tooth remote.
I also got the SW-Motech light mounts from Twisted Throttle. They are solid and mount very well.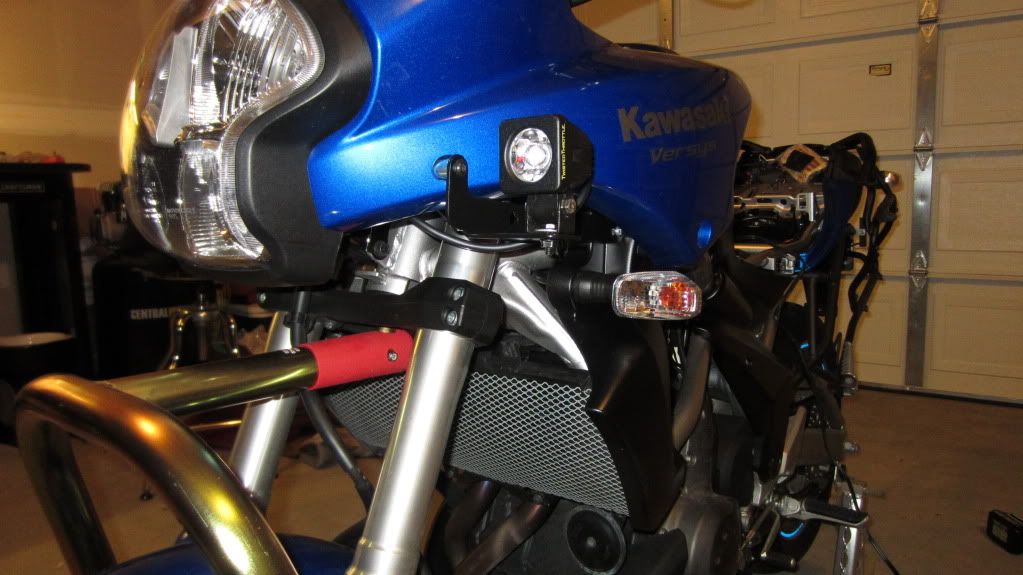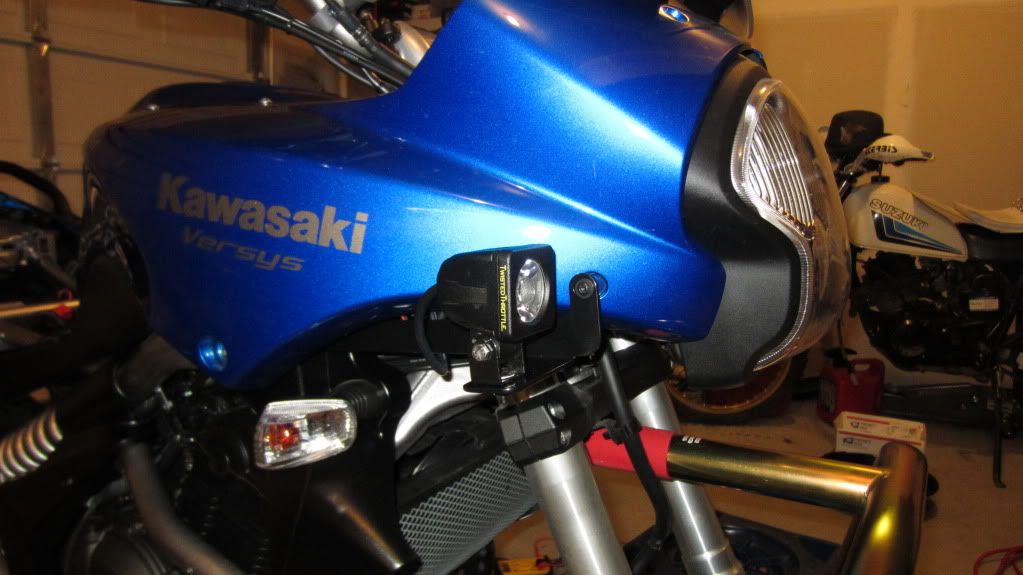 I mounted the switch for the D1 lights on the left handlebar.
Put the bike back together and fire it up...
These things are bright!