Discussion Starter
•
#1
•
It will be officially winter here in two weeks but that is not the main reason i am parking the bike up for 3 months. Parking up because my bike registration expires tomorrow and going on a awesome trip to Malaysia/Singapore next month.
You can ride through the winter here as you can have son great winter days after the frost goes off, today high is 15 Celsius dropping to 6 overnight, beautiful blue sky's but the breeze is very fresh but you just need the right gear on.
Had to go to town to run a couple of errands so took the bike for it final ride.
Just to show you what a great day it is, mountains just have a skiff of snow but we must be due for some big dumps up there.
Last time on road so check mail box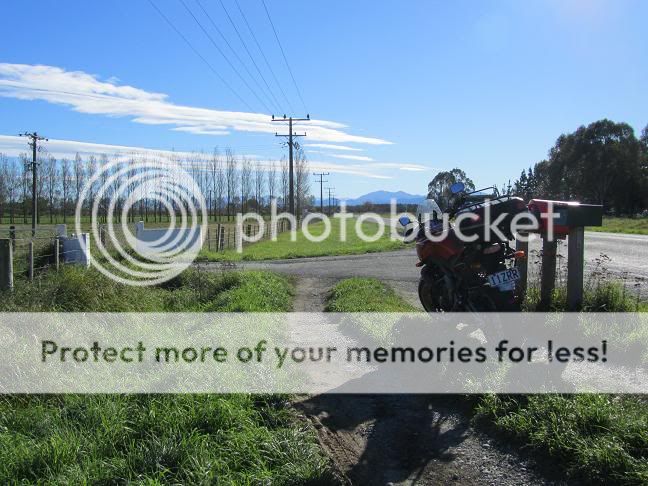 Our driveway, it is 650 metres long to house so will run the bike up and down once a week over the winter and will try not to annoy the other people that share this drive.
To take a bike off road here you have to do it for a minimum of 3 months any less and you pay right through.
Will now have to live through other riders out there and I sure enjoy you guys ride reports.:thumb: