Discussion Starter
•
#1
•
Just a heads up, this is mostly photos of my Interceptor up in the White Mountains.
View from the Kancamagus Highway looking south.
Probably my favorite area to ride in my neck of the woods, the Kancamagus Highway in the White Mountains between Conway and Lincoln, NH.* It's only about two hours from my house (near Boston) if you take the interstate and a local highway (I95 and HWY 16) heading up the east side towards Conway, which is what I did.* There's three tolls along the way totaling $3.50.* Alternatively you can take I93 north all the way to Lincoln only paying one toll that costs $1.* 93 is faster but 95/HWY16 is more interesting.* This is the longest trip I have ever taken on my Interceptor in a single day, 400 miles and man was I sore the next day.* Didn't help that it was really hot later in the day and I didn't hydrate enough suffering some leg cramping.* I should add, there are a lot of pics of the Interceptor below... I've been here quite a few times with my other bikes and really was just thinking about taking photos of my bike at some of my favorite stops.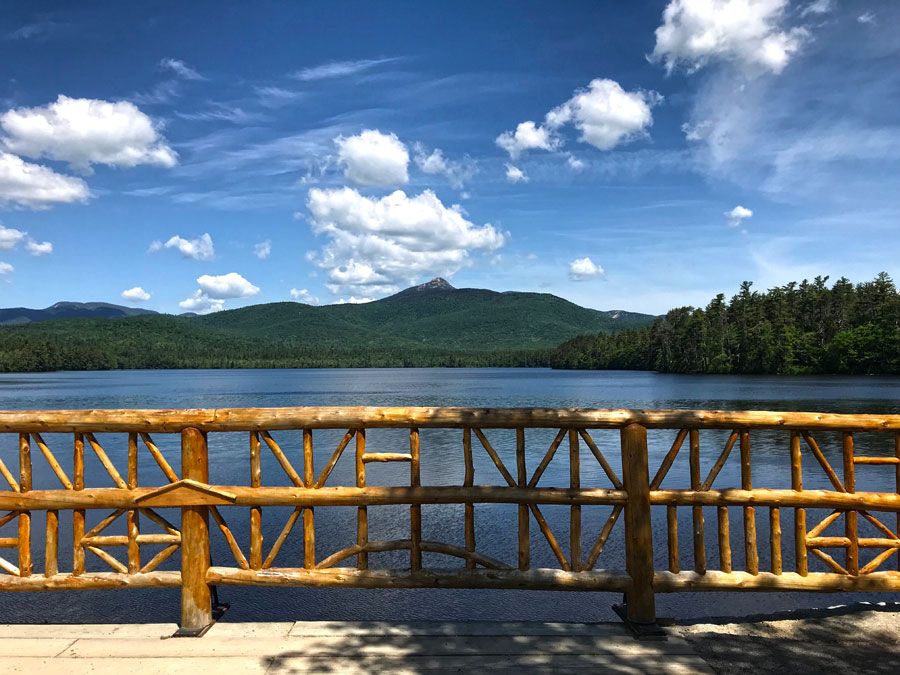 Chocorua Lake is a great place to stop and just chill.* Very relaxing and usually not too busy.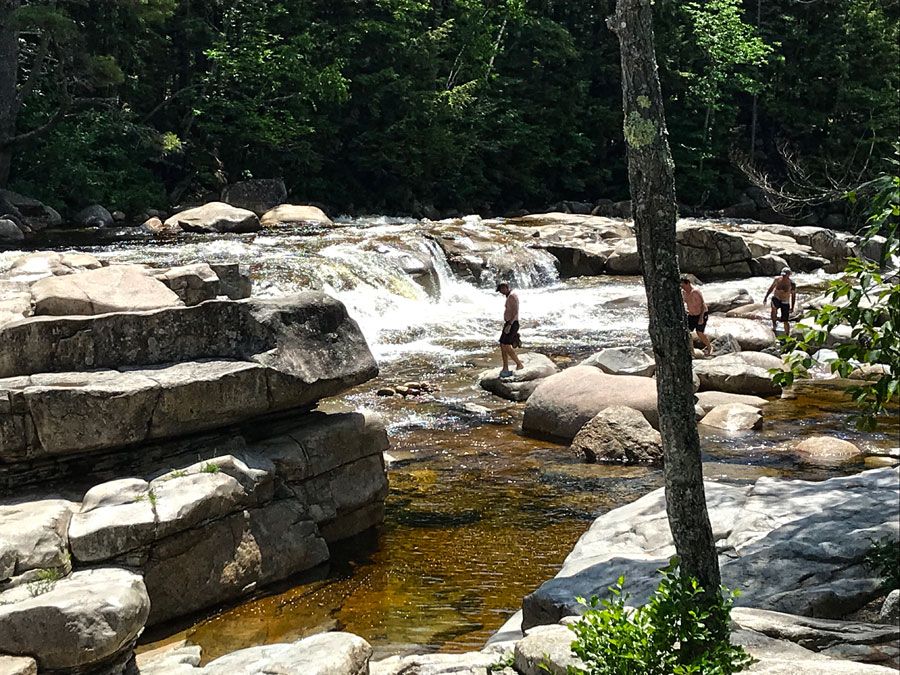 The Swift River that runs along the eastern side of the Kancamagus Highway.* Lots of people just wade and play in the water here.
More spectacular views from the top of the highway overlooking the mountains.
A lunch stop at One Love Brewery in Lincoln, NH.* The bartender recommended these French Dip Sliders and now I would recommend them as well.* Really good.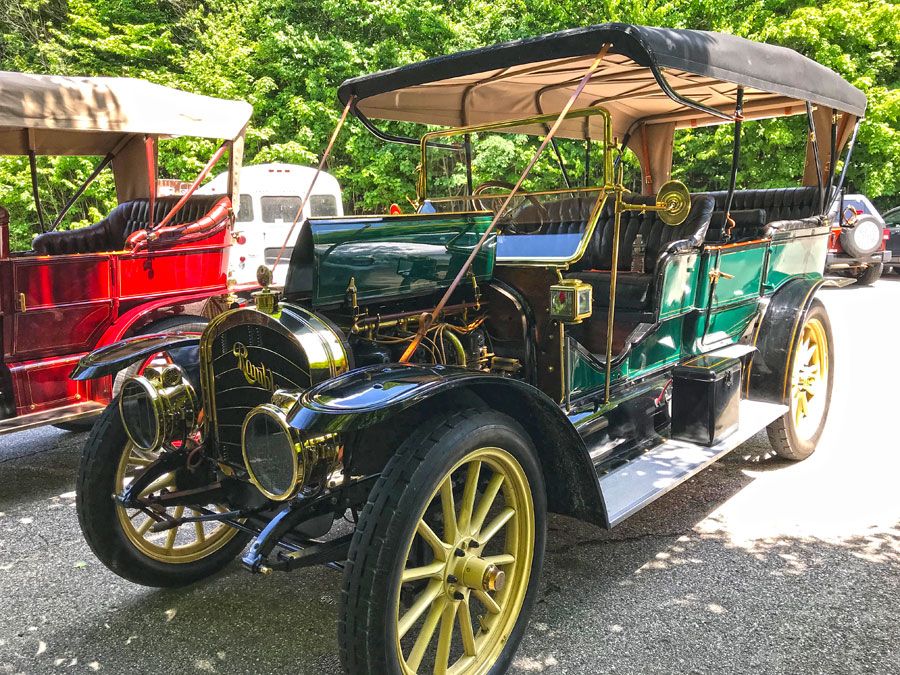 There were a pair of antique cars stopped along the Basin which is just north of Lincoln along the Styles Bridges Highway in Franconia Notch State Park.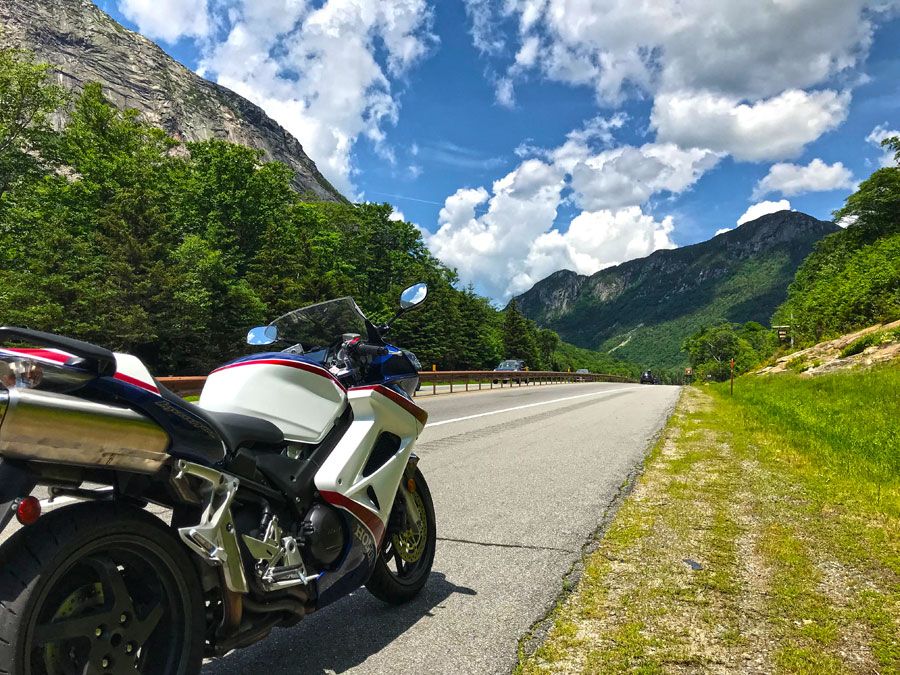 A view along Franconia Notch.* A really mellow divided highway with sweepers that cut between the mountains.
A retired Cog train.* These trains still run up Mt. Washington.* Notice the angled engine that is designed for going up the grade of the mountain tracks.* This old model is sitting along HWY 302 near a restaurant.
Stopped along Saco Lake.* You get here from Franconia Notch by taking HWY 3 or 302 from Styles Bridges Highway (I93) N.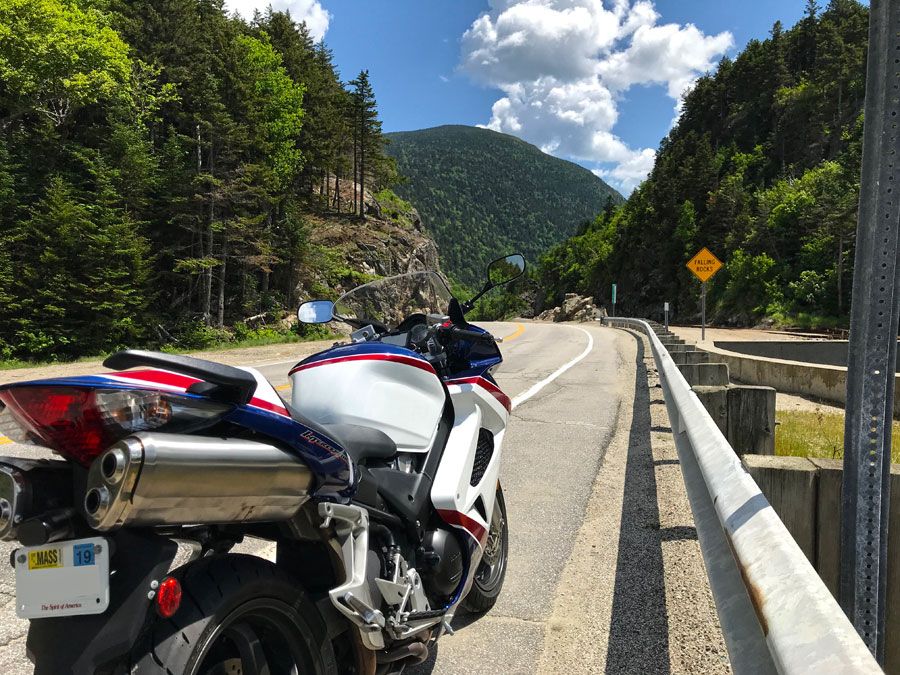 Sitting right at the edge of Crawford Notch along HWY 302.* Right after this is a big drop down with some fairly tight turns.* It's a fun run as long as there isn't traffic holding you up.
Normally I would continue along HWY 302 to Bear Notch Road which connects with the Kancamagus Highway and bypasses North Conway and Conway.* Bear Notch Road is very technical if you take it at speed but today there was too much traffic so I turned around and went back around 302 to Franconia Notch before heading home.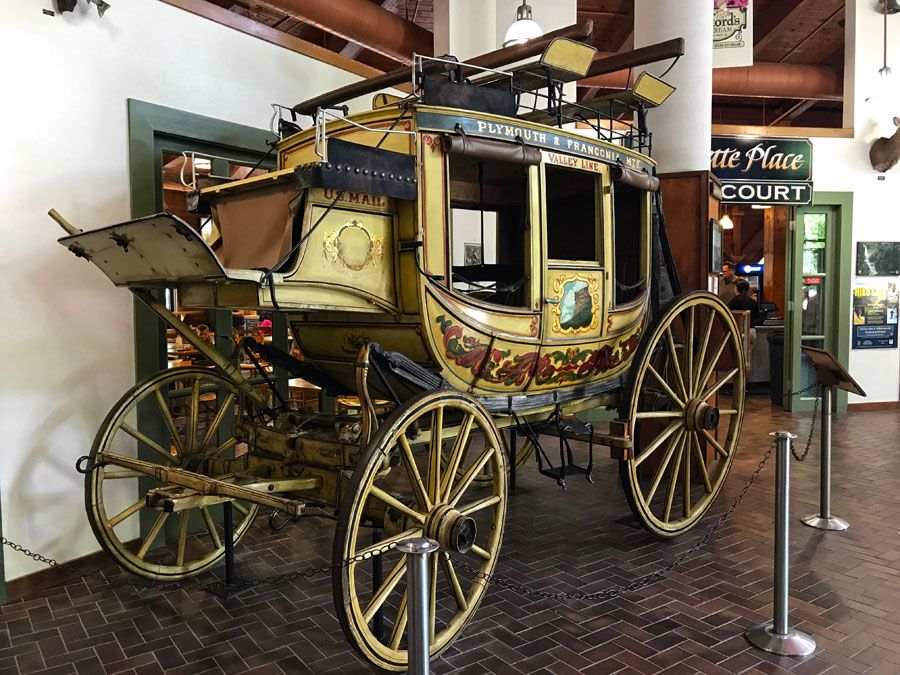 Took a stop at the Flume for a break from the heat and get some water in the beautiful visitor's center.* This is a great place to visit if you have more time.* For a small fee you can take a two mile hike through some amazing landscapes.
Bonus VFR pic!* After the Flume I headed home along 93 south.* 70mph posted all the way to Concord, NH.* I had a few runs of 80mph keeping pace with the traffic.* Surprisingly I was effortlessly*getting 200 miles per tank with a bar or two on the gauge still showing when I stopped to fill.* I didn't hit vtec all that often but I wasn't babying the bike.* I'd be lying if I said the VFR was comfortable for a 400 mile day for me.* I can do it but I was quite sore the next day.* Still, love the bike and glad to know that I can take it on a longer ride, especially since most of my favorite roads are at least an hour away from home.