Discussion Starter
•
#1
•
A little background on myself. I am finishing up my senior year of college and do quite a bit of commuting between school/work/home. So that drove me to get a motorcycle last year. I went out and bought a used 2001 Suzuki SV650s as my first bike. I rode the sv for a year, and it was a lot of fun, but not comfortable for my ~300 mile/week commute. So I decided to go get a new, more comfortable yet still fun bike. and I ended up with this.
A new 2013 Versys with 2 miles on the clock.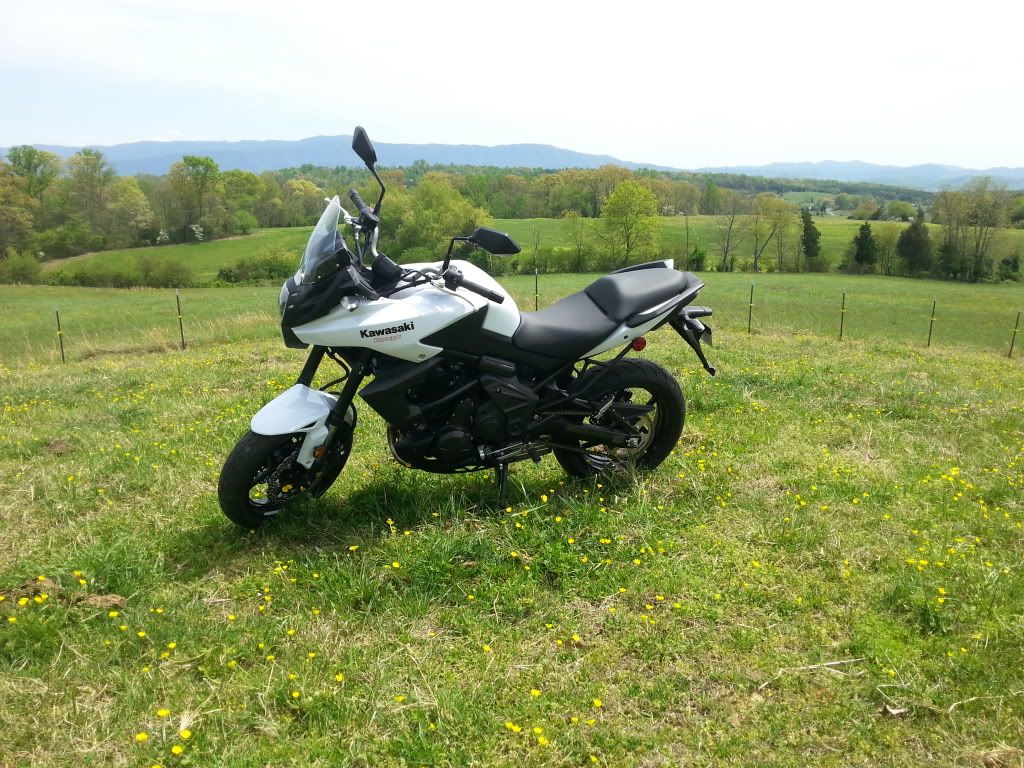 I am looking forward to doing a lot more riding this year, and some adventure touring/camping this summer. I plan to keep it stock except for maybe some type of gel seat and some side bags for all my junk. Only thing left to do now is wait for this crappy weather to pass so I can really start riding it.