Hi all,
After the 4th repair of my lower fairing, on black Friday I decided to buy the hepco becker rock guard, which I got in January.
BIG WARNING: the left bracket (even after the plate is off) will block the oil brain bolt.
The bracket is not hollow enough to pass the bolt through, much less a 17mm socket (usually about 25mm outer diameter). There is only 10mm of space between the drain plug and the bracket, so the
drain bolt (which is 15mm long) cannot be removed!
The only way to remove the drain bolt (see 5 non-alternative below) is to actually loosen the lower engine bolt and pull the bracket away,
but you need to know that this requires you to remove the right side peg assembly just to reach the nut
.
In other words, what should be a no-brainer 1 drain bolt to remove is now requiring to disassemble stuff from the bike!
Alternatives considered but rejected:
(1) not you cannot shorten the drain plug; that would impose lowering the torque to avoid stripping it, and low torque means it could loosen while riding.
(2) no you cannot add a spacer between engine and bracket, because the 270mm engine bolt will not be long enough to allow the nut on the other side. There is no thickness to shave on the other side either as the plate mounting bolts are nearly touching the muffler already. One would need to find a M10x280mm bolt, grade 8.8. Good luck...
(3) no you cannot cut a larger hole in the bracket; the amount to remove would weaken too much the bottom 'leg'.
(4) one could attempt to bend this bracket away, but it is 7mm thick steel, and the alu panel would have to be bent out of shape to mount it back.
(5) one could machine a recess in the bracket inner side to clear 4mm which might be enough given the crush washer is taking about 1mm. But that weakens the bracket down to 3mm tick only. Also, if I had such equipment, I'd have already made my own bracket by now.
At the moment the case is opened.
The vendor (motomachines) is not understanding the issue at all (they appear to play dumb) and has not committed to fix it nor to refund.
The manufacturer (hepco becker) say they will check with development, but isn't committing either to fix it.
If either is watching, I'll be more than happy to tell the success story for you, if you fix this (in the next 2 months).
For members here, I thought you should know before buying this defective design.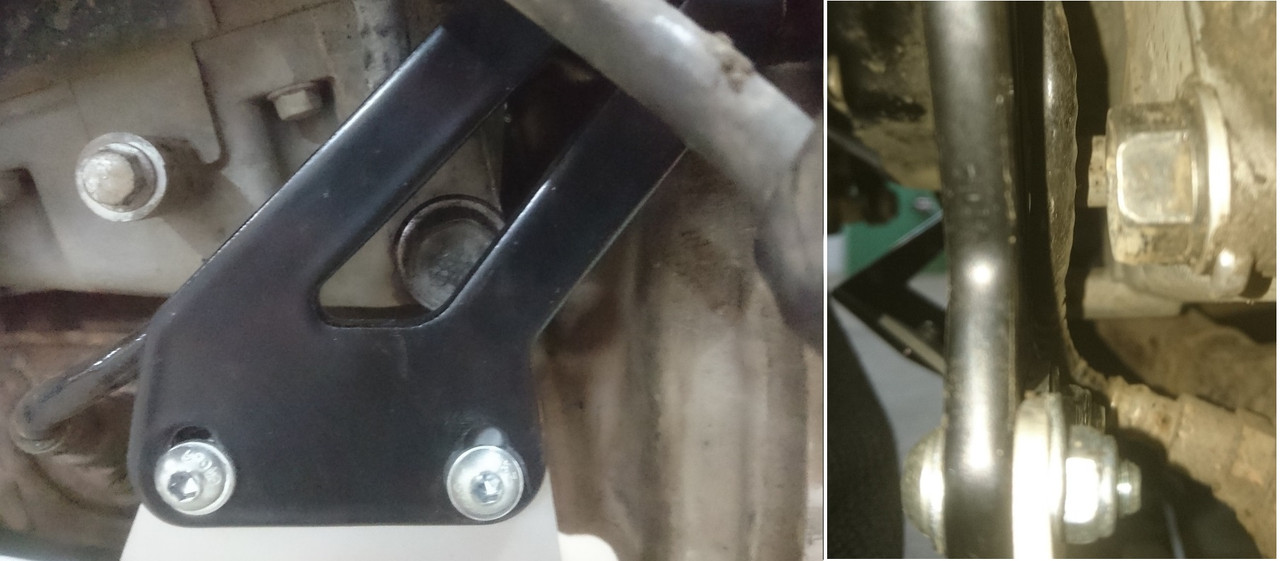 PS: I have more to say about my installation, regarding how it plays with crashbars, highway pegs and engine guards...Just not yet.