Discussion Starter
•
#1
•
So this past weekend I got engaged to my girlfriend!! Being the loving girlfriend/fiance that she is, she said as an engagement gift she would buy me a top box.
I had been looking at them for a while, but hadn't been able to figure out which to go with. I have SW Motech's TRAX 45L side cases now, and want something to go with them. (Forgive my hacked together MS Paint pictures)
The obvious choise is the TRAX 38L top case. It matches the rugged looks of the side cases. The problems I see are it can't fit 2 helmets, and it doesn't appear to be that great of a backrest for my girlfriend (the real reason she wants to buy one, actually she doesn't refer to as a box, but as a "back rest"). Not fitting 2 helmets isn't a complete detriment, but it would be nice. Also it is the most expensive of the 3 when you factor in needing to buy the mount, $400.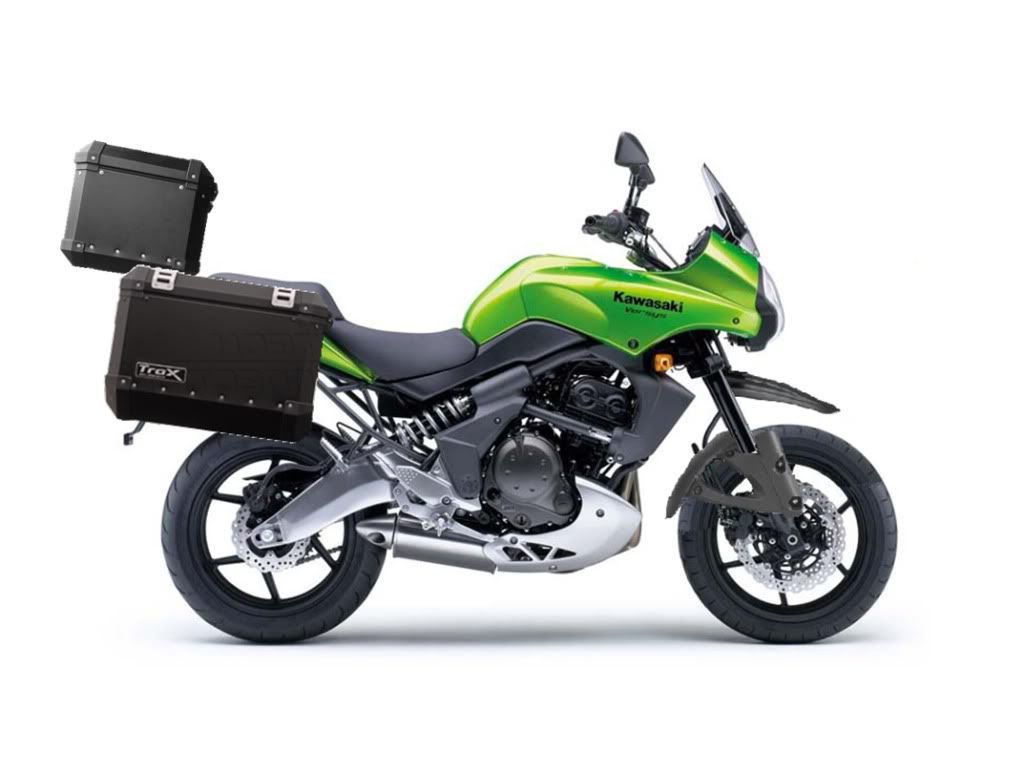 Next is the Givi V46. I really like the looks of the new Tech Trim version. It says on the website it can fit 2 helmets, and is available with a back rest pad. Also I could add the light kit, and add some visibility. The downside is I'm not sure if it clashes with the TRAX sidecases. I'm not purely form over function, but I do want it to look nice. It is however the cheapest at $312.30.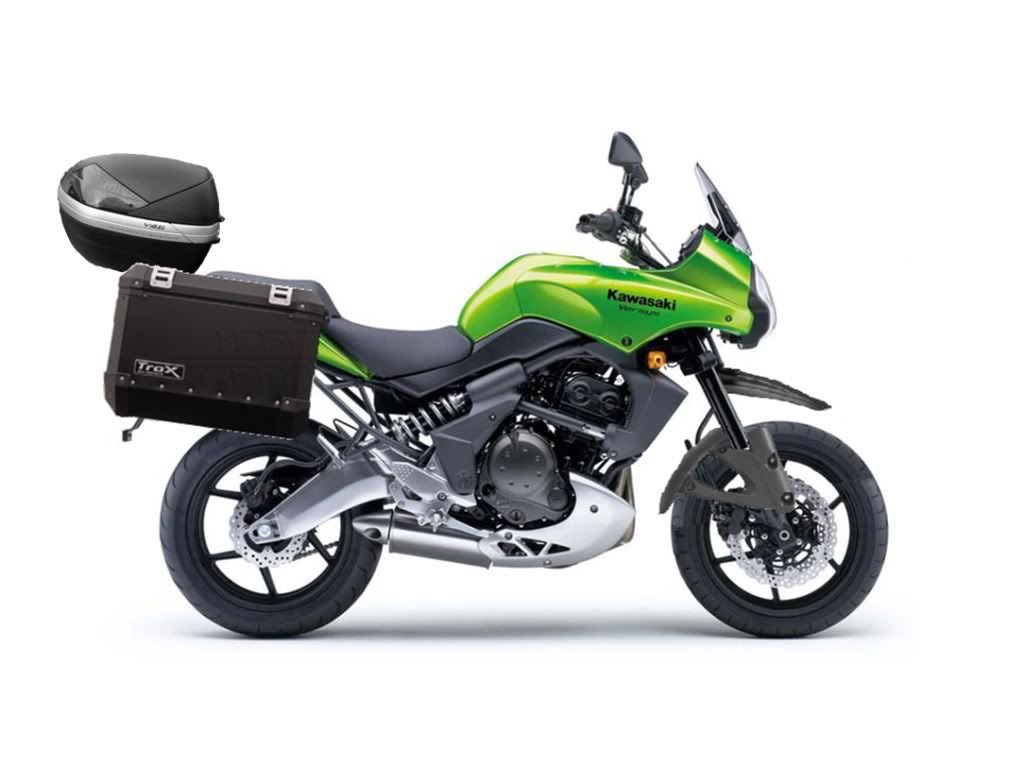 I am also considering the Givi E55. Again I like the looks of the Tech Trim version, and it can fit 2 helmets, and has a back rest pad. I could also use the light kit. It has a bit more space than the V46, I can add the liner kit to keep things from thumping around and being damaged, and I think has a little nicer styling than the V46 (again not sure how it meshes with the TRAX bags). I read
this thread
, and that is what got me considering the E55, as previously I was thinking it was too big. It is priced middle of the road with comparable options at $373.50, or $408.60 with the liner.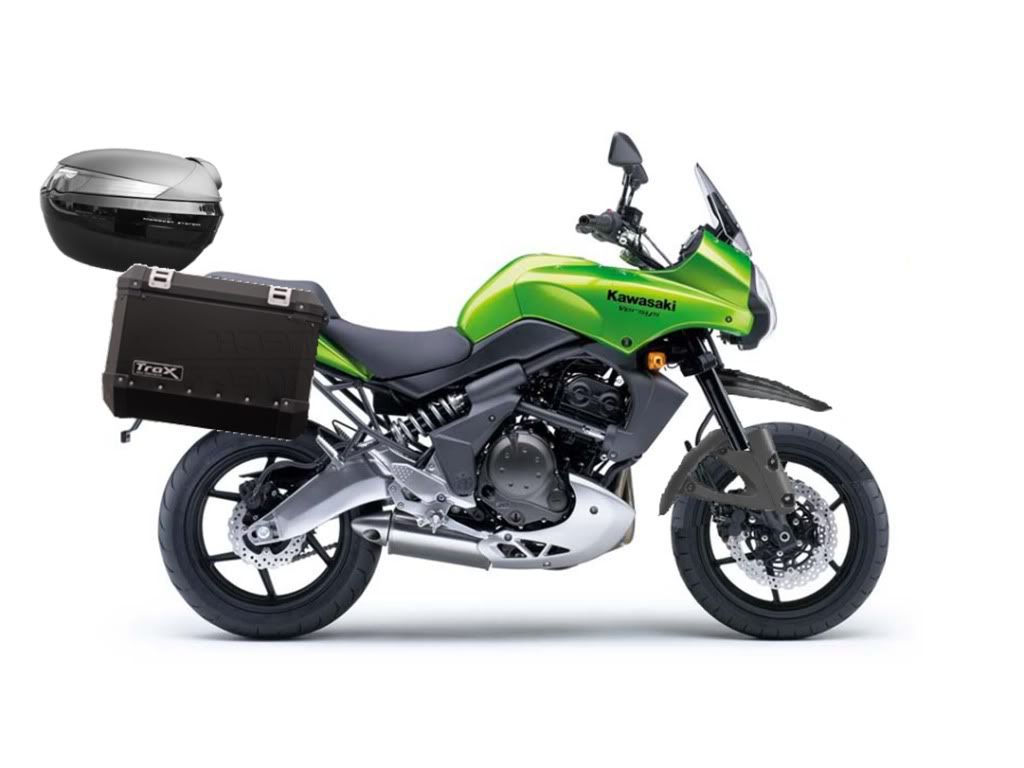 The other option is to buy a Corbin seat/backrest combo for $570.85, but then you lose the usefulness of the top box.
So what are your thoughts, real life experiences, and opinions on how it all goes together?