Discussion Starter
•
#1
•
Gustavo & Machog hooked up in Prosser WA, to drive over to Pullman WA to chase the snake (some very twisty empty roads in WA, OR and ID.
Soggy Machog
Our hosts, John & Chris farm house.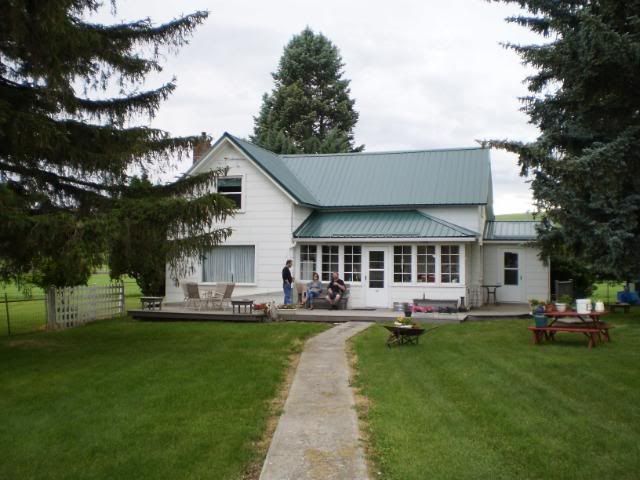 Red V's in front of red barns.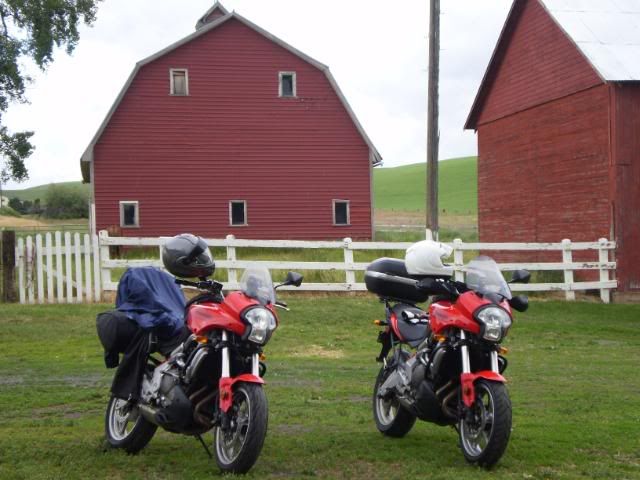 Gustavo admiring MY bike.
Our hotel-I use the word loosely!
Rare 3rd arm shot by Machog of Gustavo.
This 3rd arm stuff is cool.
Handsome man in a helmet.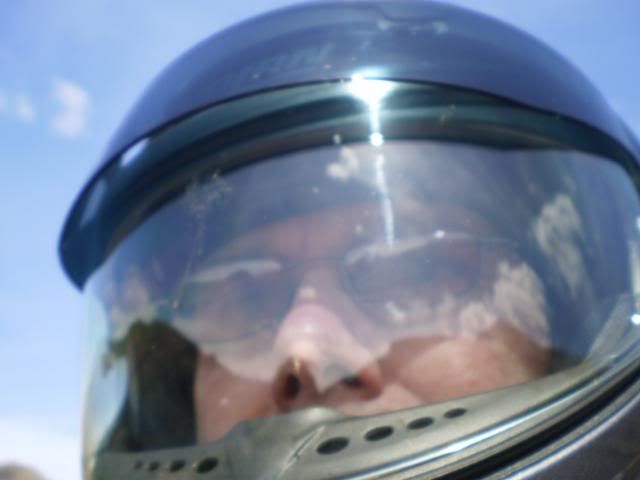 3rd arm over the shoulder.
Just to prove it was Machog and NOT Gustavo with the 3rd arm!
G man and our riding buddies for the day.
Are there no straight roads round here?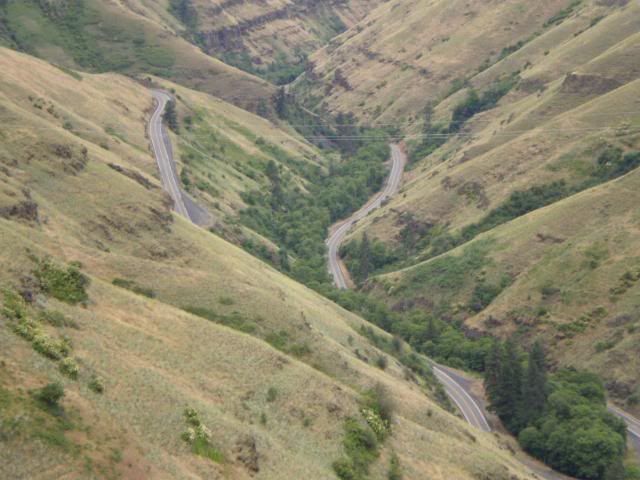 G man snapping the countryside.
Best milk shakes in the free world.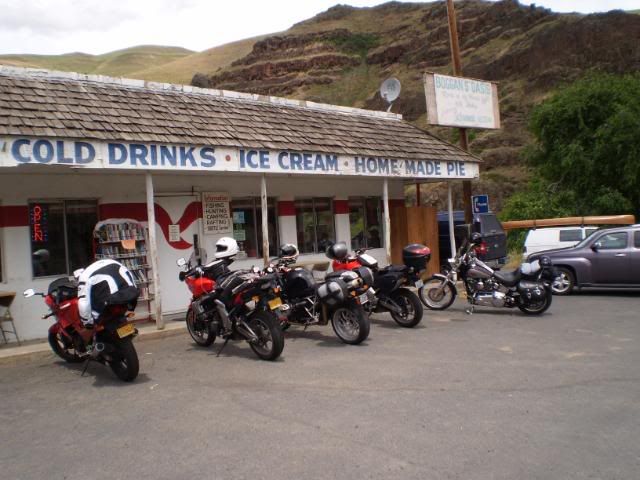 Boggans Oasis.
Still can't find any straight roads.
Girls requested we take a shot of them next to this important phallic symbol.
OK' that's it. Thanks to Gustavo for a great weekend and connecting me with with the Wet Leather gang, a real blast. Tx also to John & Chris for their excellent hospitality.
I'm posting these before Gustavo posts his, so you won't need to look at his superior photographic images.
Machog