Discussion Starter
•
#1
•
Short ride, short intro- A ride between Ottawa and Kingston, Ontario.
It looked good in the morning, +2C. Figured that a short run of 5-6hr will be fun. Please ignore the phone quality of these pictures... I usually don't stop for pictures, but there were quite a few questions about tires, and figured that I could try to make a case for sport-touring tires... lol
You know is fun when you see this type of signs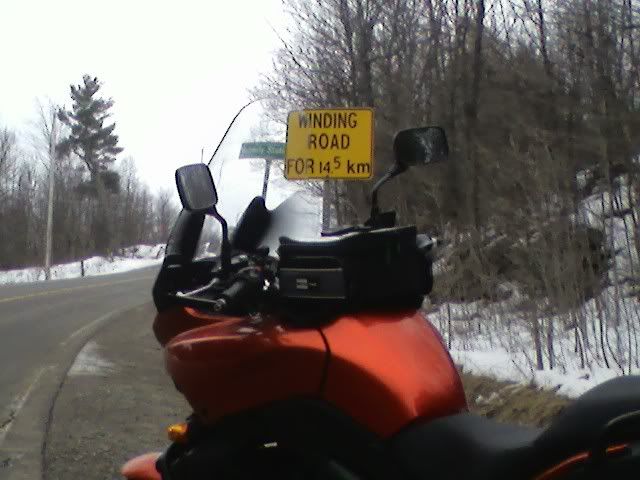 Figured that a small detour is in order - saw a windy road and decided to follow it.
It looked good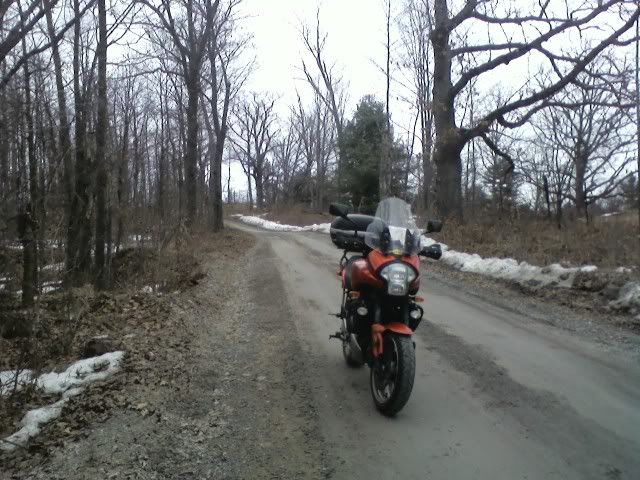 but then it turned out like this
I guess sometimes is better to turn around, or maybe not :yeahsmile: That snow/ice/slushie at times section was awesome... it's so hard to rock back and forth a bike. A reverse gear would've saved quite a bit of sweat there
Knobbies would've helped too. I was on BT21s, aired down a bit.
Back to civilisation
Finally made it to a famous road, good for some spirited riding, only to have the rain catch up with me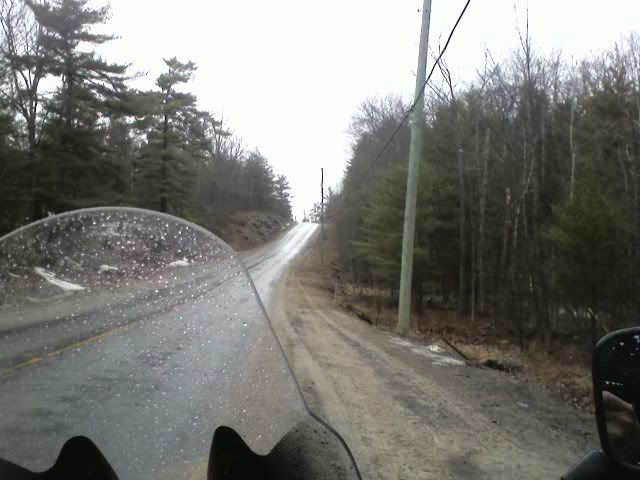 This is a corner where a friend of mine crashed last year He's better now, almost ready to jump on the bike again- not the same one though, the old one was totalled. It looks a bit different now, the strip on the right is the old road, they took all the corner out (the truck is in the new section).
Lots of sand on this road now, in places one could see the tarmac...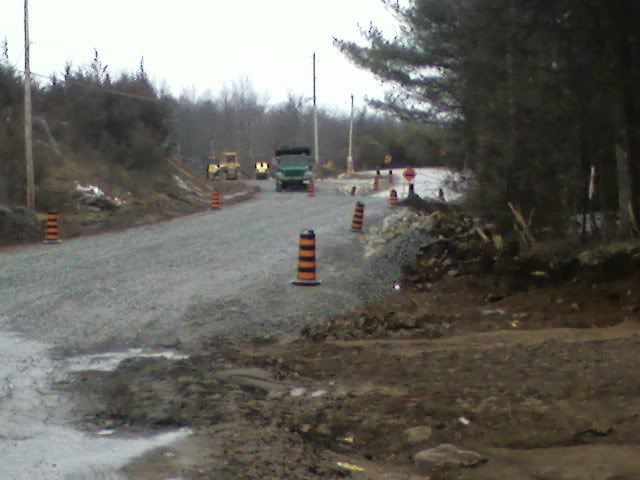 A Versys against some locks in the background
Yeeehaaaaa...
And lastly, a frozen lake