Discussion Starter
·
#1
·
I had 3 weeks off work for Christmas due to being too busy during the year to meter out the leave when the weather was nice. I convinced a buddy to head out on the 2nd for warmer climes. I borrowed my wife's truck and loaded the Versys in the back. Headed to my Bud's house and hooked up his trailer. With the Voyager XII in tow, we drove through a cold rain south.
I have an uncle who recently moved near Daytona Beach, FL. He has a second driveway off a back street that leads to his shop and he graciously allowed us to park the truck and trailer there.
Our goal was to ride to Key West via as many lightly travelled back roads as possible. We camped when convenient and stayed in Hotels the other nights.
Many of the images are screen captures from my GoPro so please excuse the low quality.
The rig and the bikes at the Florida Welcome center.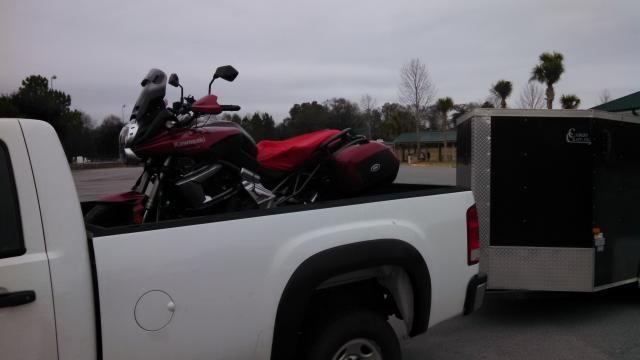 They greet you with some ocean scenes and a free glass of Florida Orange or Grapefruit Juice.
Overall ride was 1000 miles. Here is the route.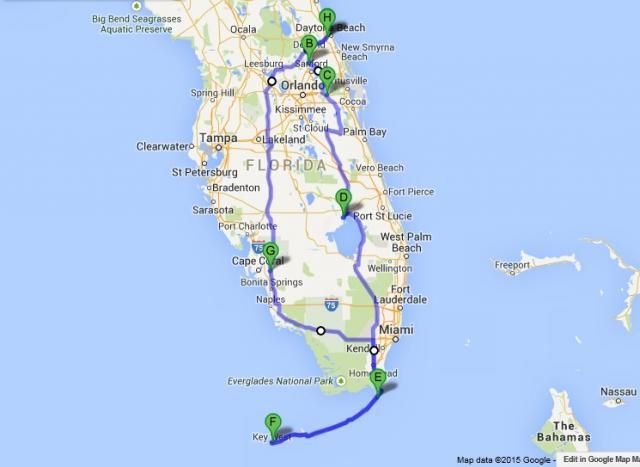 Our first stop was Okeechobee, FL on the northern edge of Lake Okeechobee. Found an RV park that let us set up tents on the grass near the bath house. $12. Since we saved so much on camping, we decided to eat a nice fish dinner at the "Tin Fish" restaurant. Very good.
We were in such a hurry to hit the road on day 1 that I didn't break out the GoPro. Here is the Day one route.