Thanks to Cap'n Kirk for giving me ideas when he installed
LEDs in his Givi box
In my case I have Happy Trail Teton panniers but felt the signals were too hidden, even with the relocation kit they provide. So I decided to buy some red LED strips and wrap them around the rear corners of the panniers and connect them to my brake and signal lights to provide better visibility to other drivers. I used red for brakes and signals since I couldn't find yellow ones I liked.
One of my requirements was the ability to disconnect the lights when removing the panniers so I used Molex hard drive power extension cables that I got from Amazon and cut as needed and also sealed with RTV silicone to make more weather resistant. I wrapped the LED strips around the corners of the panniers and they work fine (some LED strips reviews say they can break on 90 degree turns)
I also kept things simple, no two stage brakes or relays or resistors. Just on/off brake and signal lights spliced directly into stock wiring. It's a pretty rough installation and a pretty atrocious solder job (the wires that came with the LED strips were probably 24 gauge... tiny...) because I didn't plan well enough and was doing this at 3am, but they work.
I also found that the 3M double sided tape that came with the strips isn't strong enough and I wouldn't trust it on the highway. In fact, some spots had come loose when I came back in the morning, so I used super glue which seems to be working well, even on the pannier powder coating.
Here are some photo highlights and a quick vid of the hazards on. More pics and DIY details are on my website at
http://www.filtsai.com/motorcycle/Versys/leds/
Routing of the cables for the signals (with HT signal relocation kit)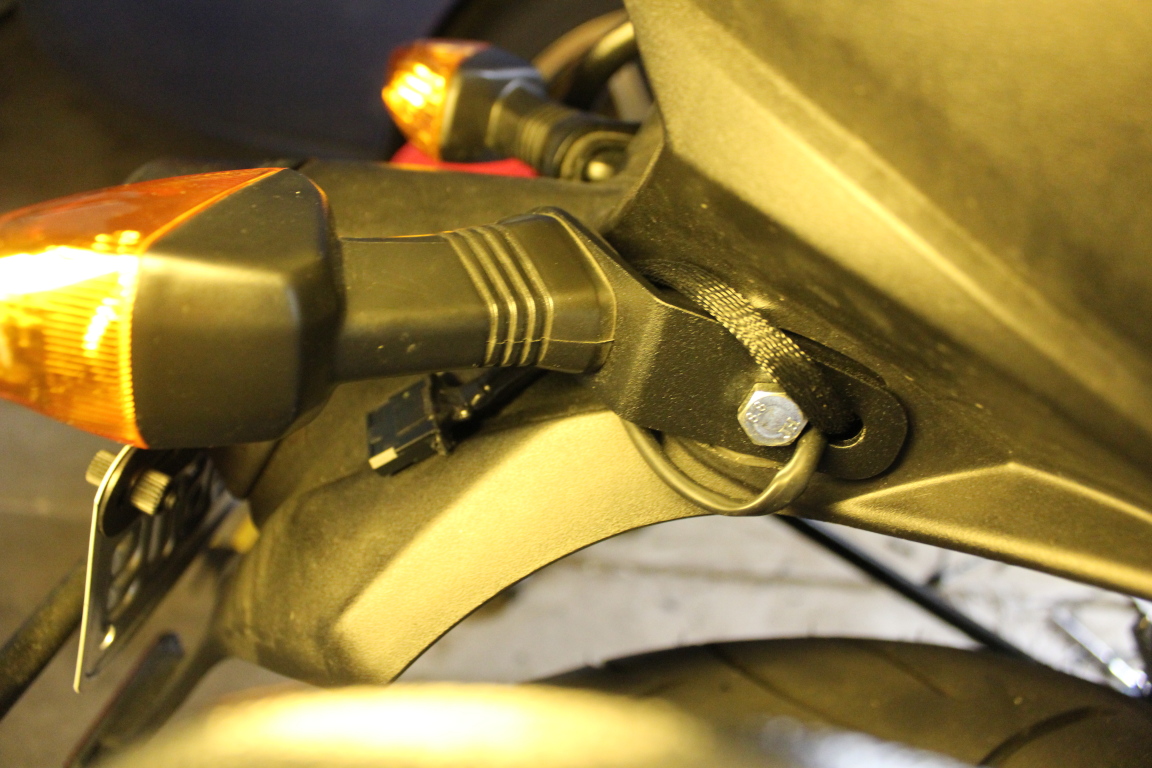 Where the connectors are when the panniers are removed. This spot appears to be safe from debris/water from the rear tire.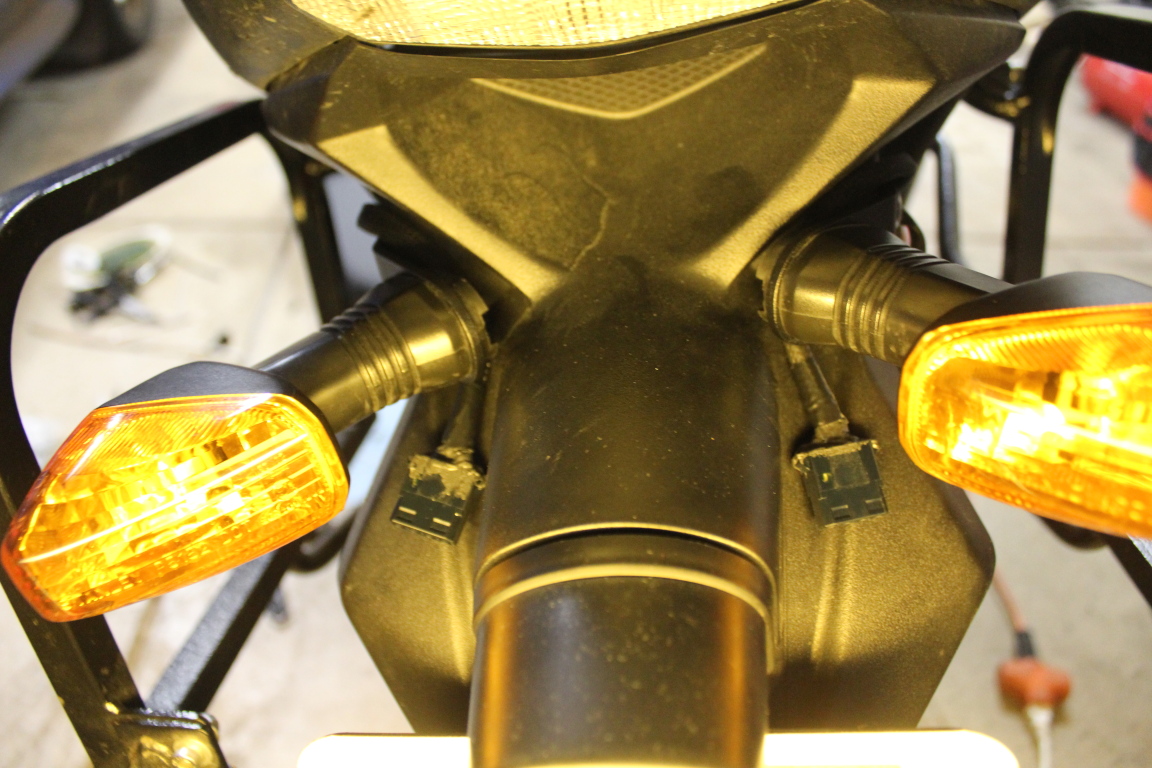 Splicing into the signal wires.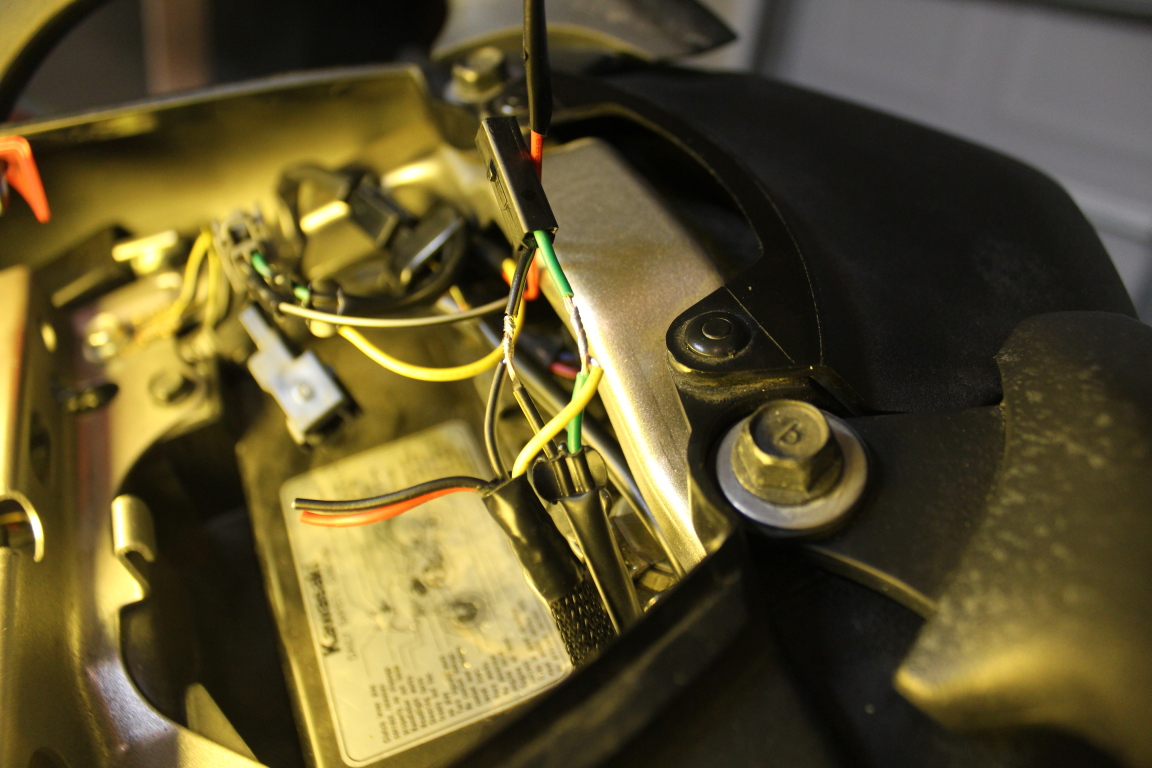 Testing the wiring.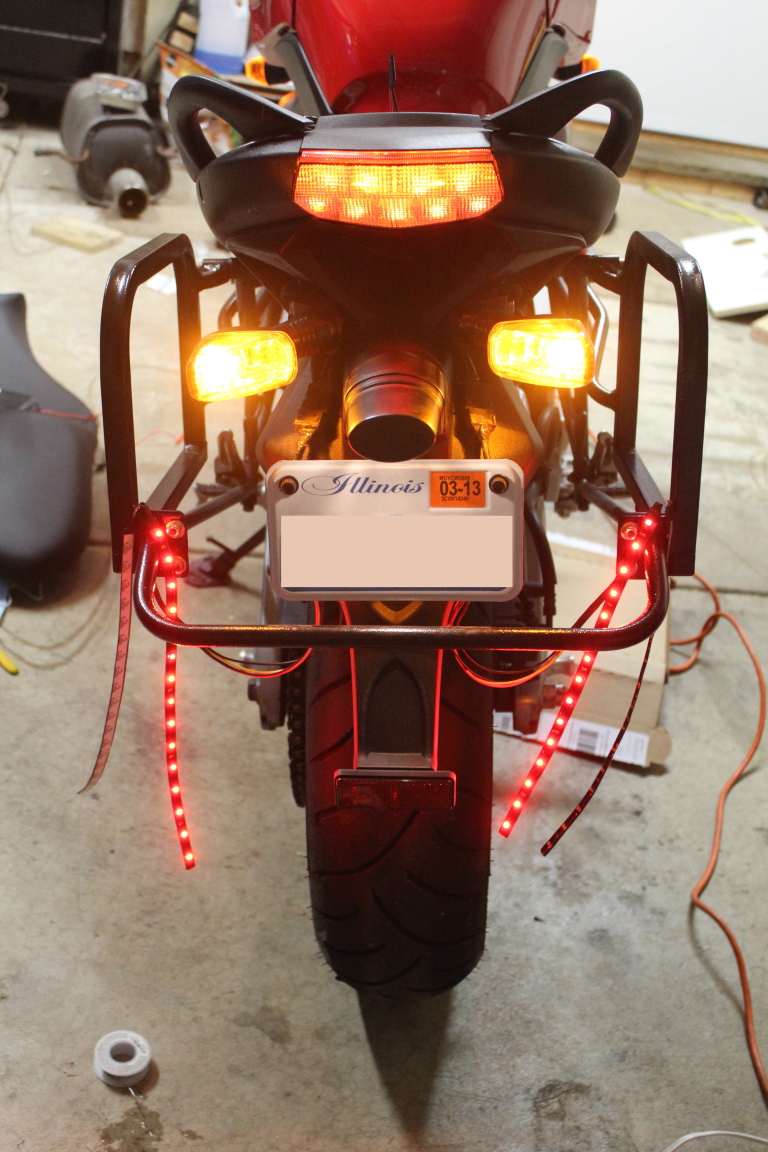 Splicing into the brake wires.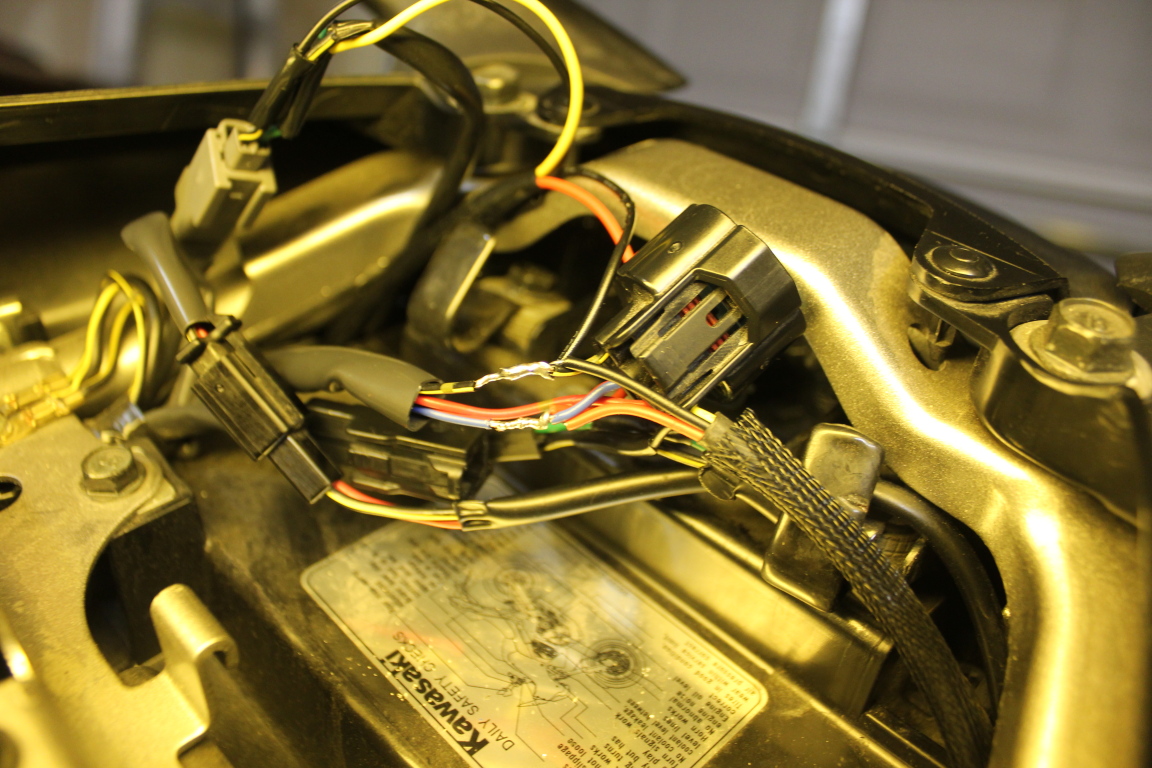 The completed wires (yeah, messy, due to poor planning)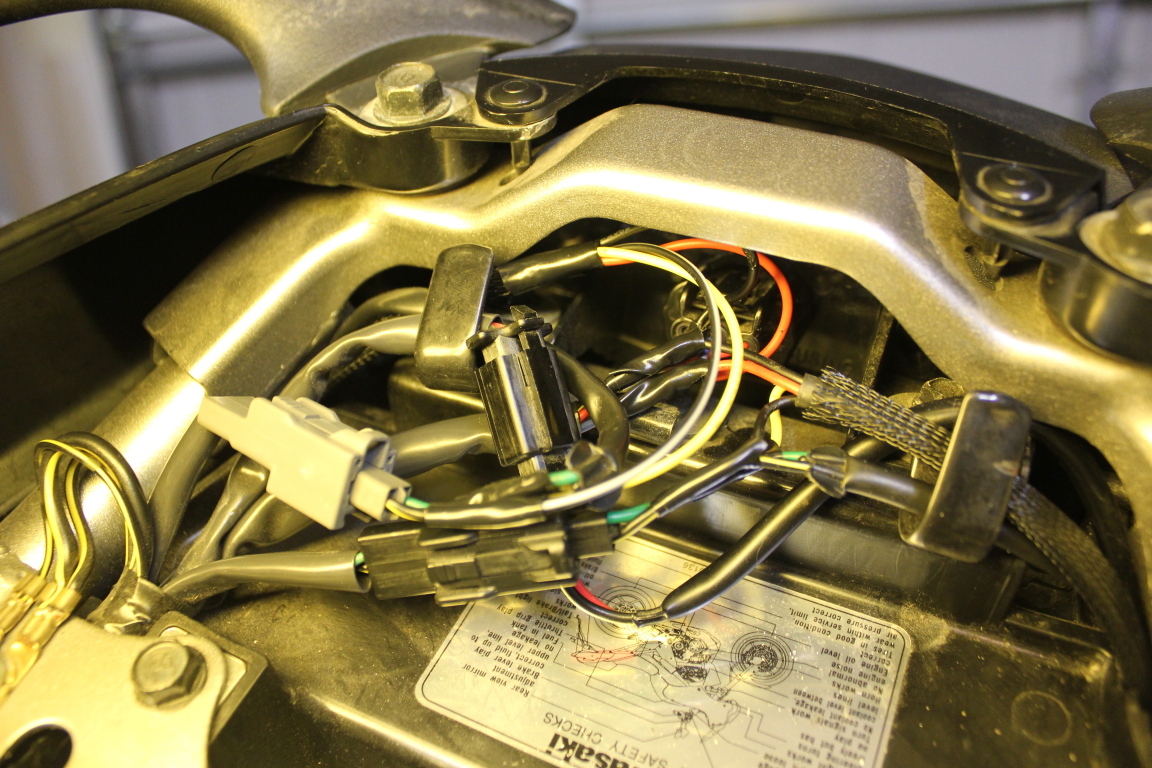 LED's attached to the panniers and wired.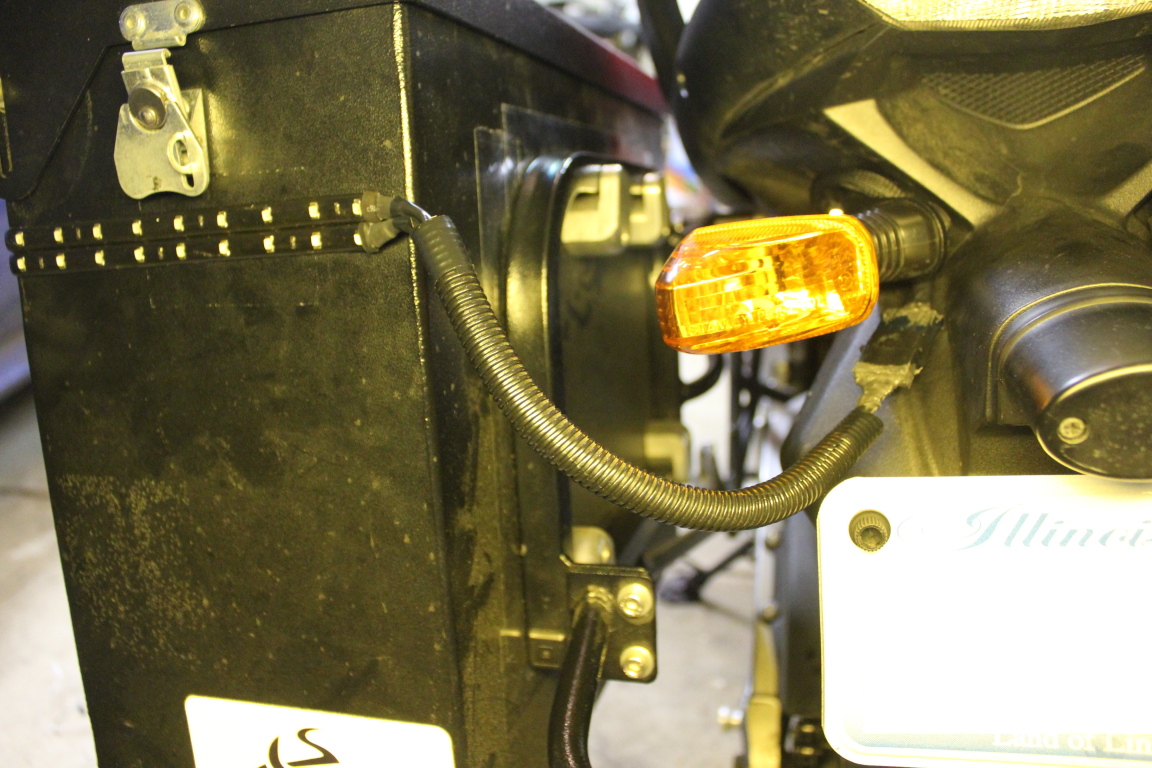 The LEDs installed and working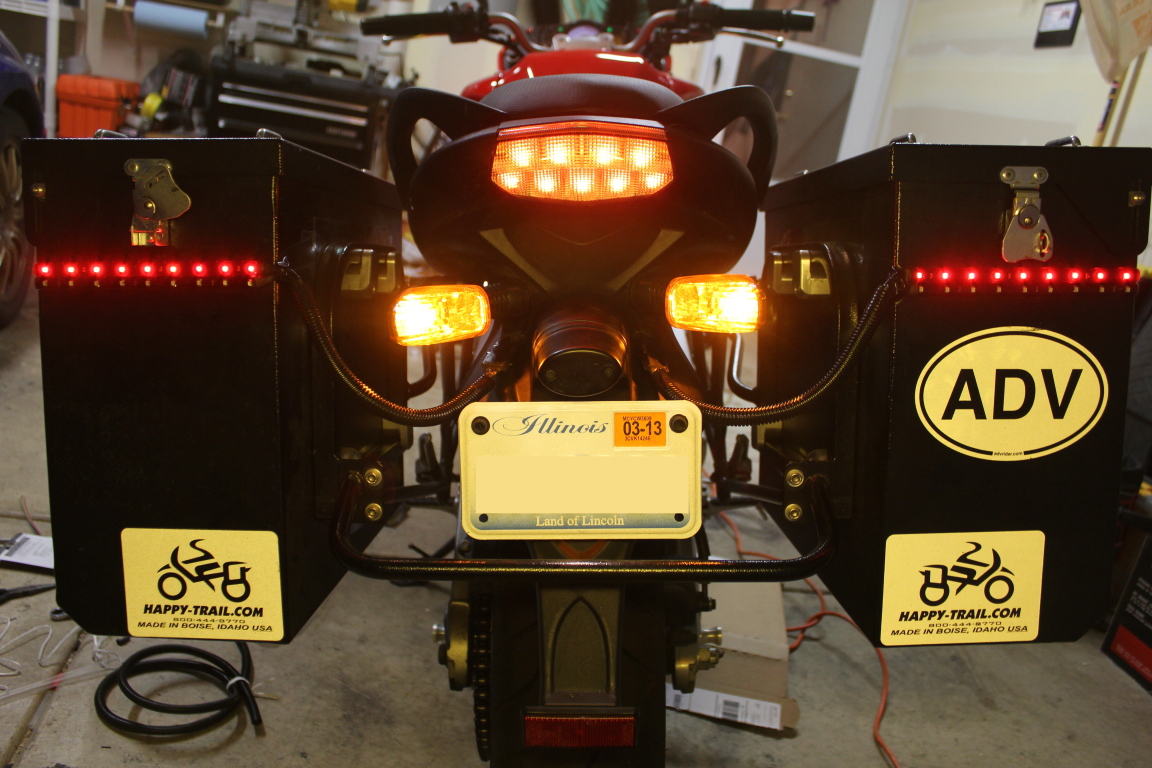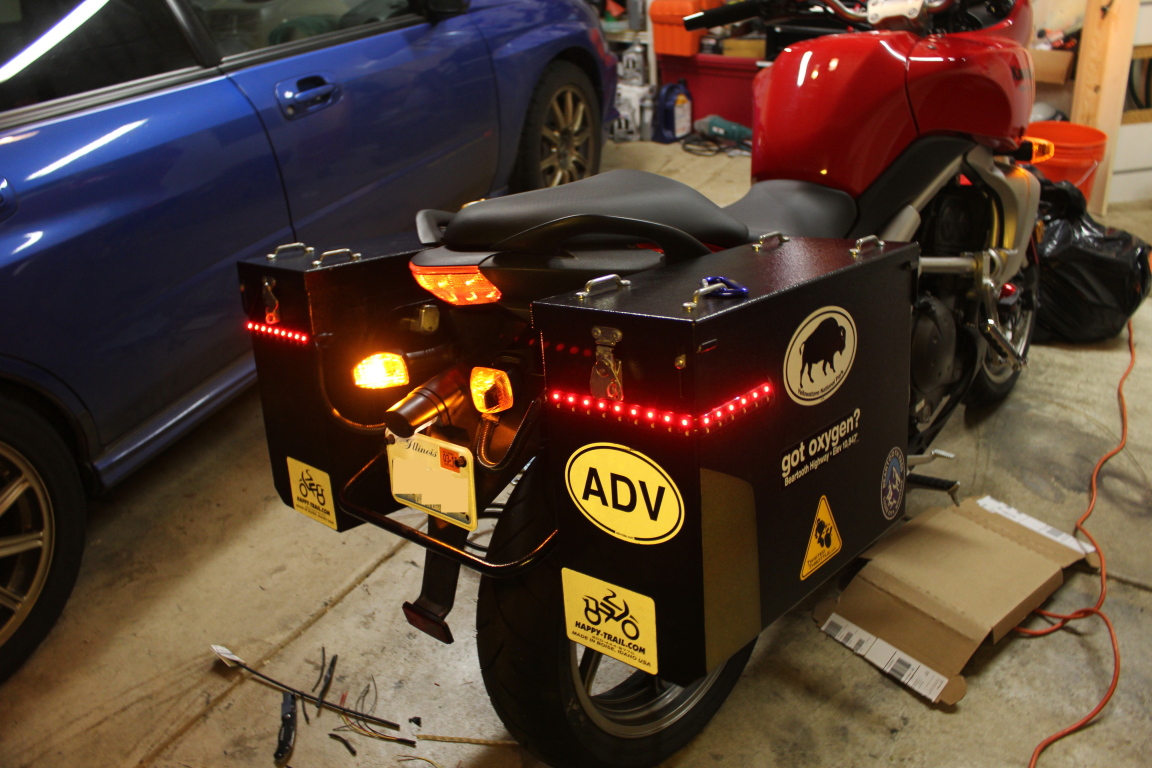 In daylight. They are not very bright in the picture but they are pretty visible in real life.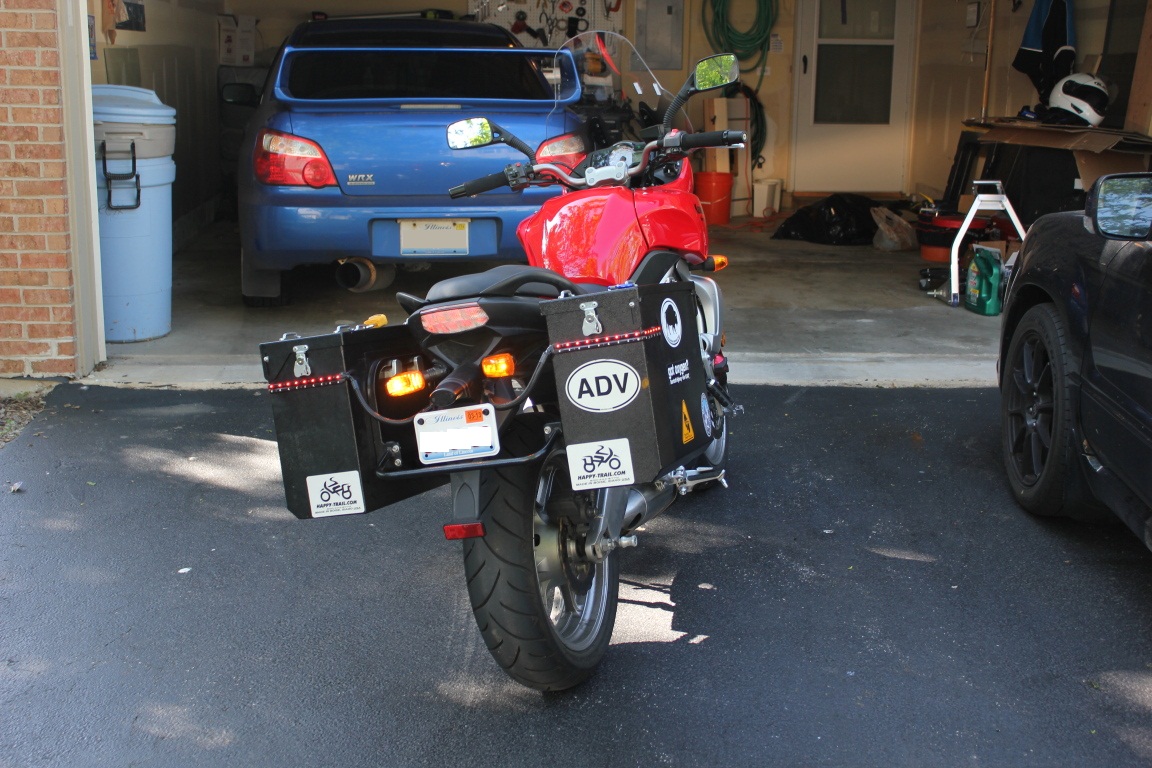 Vid of them working.