Discussion Starter
•
#1
•
There has been some discussion of water boiling over when you return from a ride and the versys is not meant to run idle form a prolong period of time as it can easily overheat. Living in tropical climate country , i always found that there lack of cooling as the fan only kick in at 100C + which is quite close to boiling temp.
Was think of changing the temp sensor to a lower reading but was advise against the idea by INVADER as I did share all my idea with him-Thanks INVADER.
A little feed below back from Invader on the factory set Temp reading:-
"How did you install a sensor adapter on your thermostat cover?
Temperature sensor is in the head's lower rear coolant passage, just above left cylinder. Cooling fan comes on at a coolant temperature of 196°F (91°C). Temperature warning light is set to go on if coolant reaches 239°F (115°C)... Self-controlled thermostat valve opens at 177-182°F (80.5-83.5°C). Full opening lift: 8 mm (0.31 in.) or more at 203°F (95°C).
You're getting a higher temperature reading at your thermostat outlet. Cooling fan and temperature warning light are controlled by the ECU accoring to temperature sensore at bottom of left cylinder head. Its settings cannot be changed... You could test the temperature sensor as per service manual to make sure it's ok."
So after doing some R&D found a devise-(ETMS) and works great and no more boiling over and can control the fan to kick in from 75C to 100C.
Presently have set the temp at 85C when the fan kick in and cut out at 80C. Normal running temp is about 77C on the ETMS dispaly. Our normal ambient temp is 32C on normal day but can touch high 34C.
Unit comes with waring buzzer when fan come in and 3 temp position lights.
Yellow-LOW
GREEN- NORMAL
RED_HIGH /FAN ON.
Beeping stop when fan stops.
Attached are some pictures of the the ETMS.
From the BOX.
The control unit-Plug and play.
The wires.
The control unit.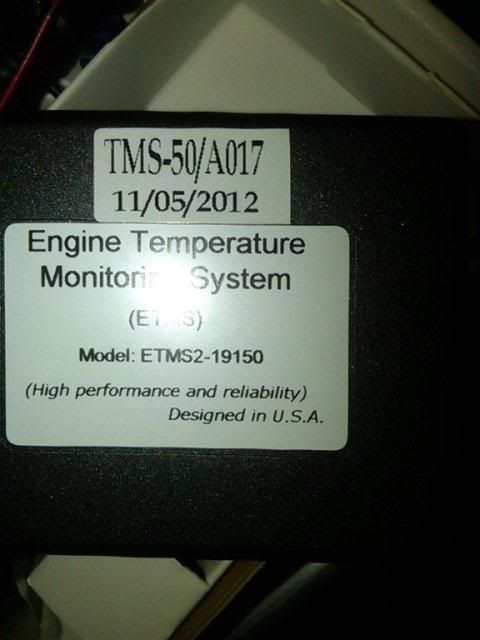 Pick up sensor location at the thermostat housing-weld.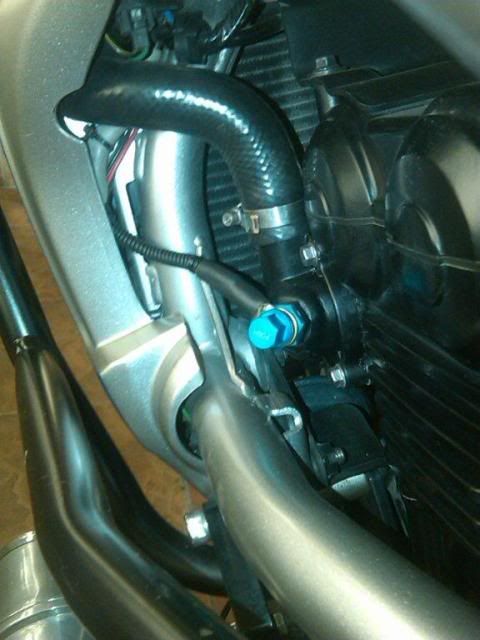 The control unit position under seat.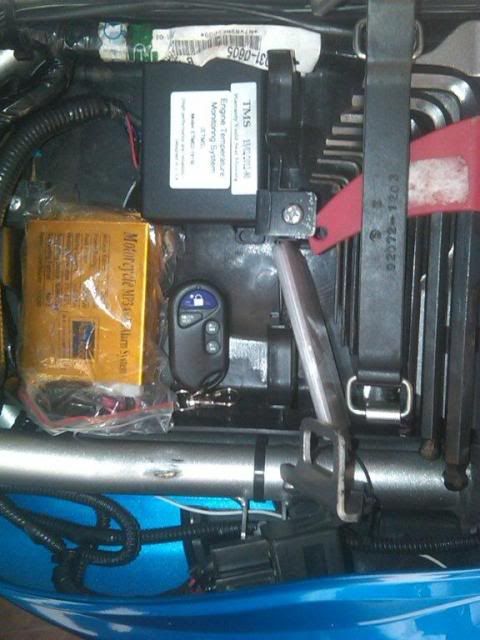 The display unit.
Maybe a bit confusing so any Q do drop your line here.or visit site below-
http://www.carsensors.com/ETMS.html
:cheers: