Discussion Starter
•
#1
•
So after having some early issues with the components, lack of instructions, and overall quirkiness of the installation I overcame the challenge and got it almost fully installed minus a couple bolts to hold on the very unique hanger thingy. It sounds and looks pretty good for something with no name...
Pre installation teardown: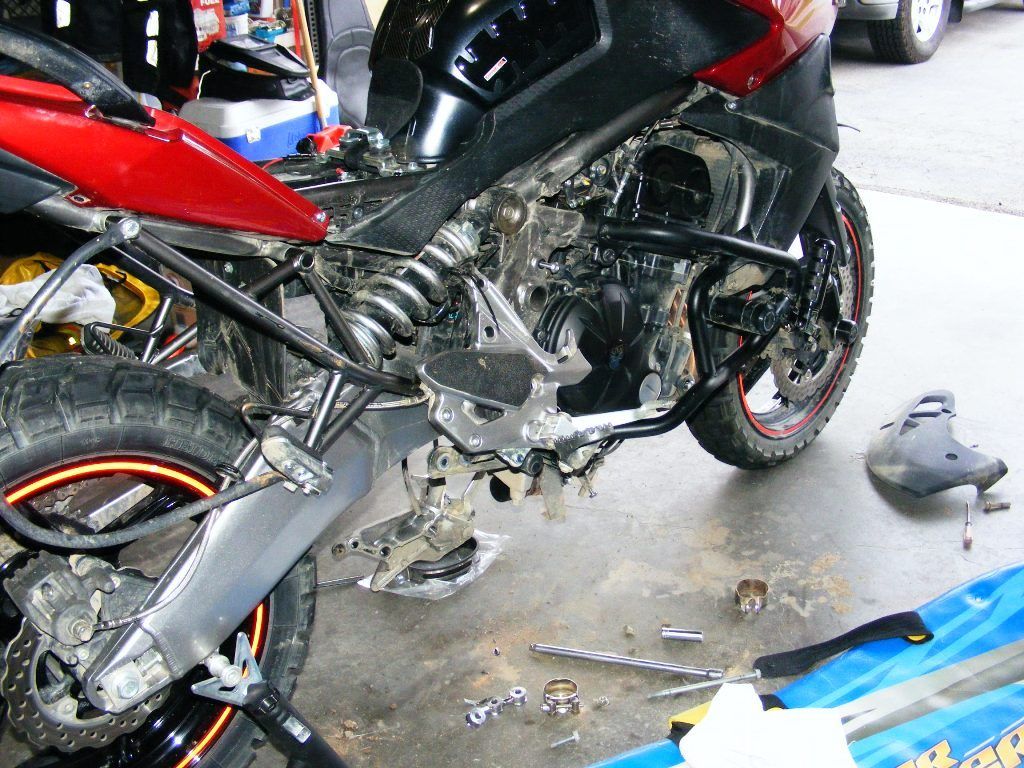 The can itself: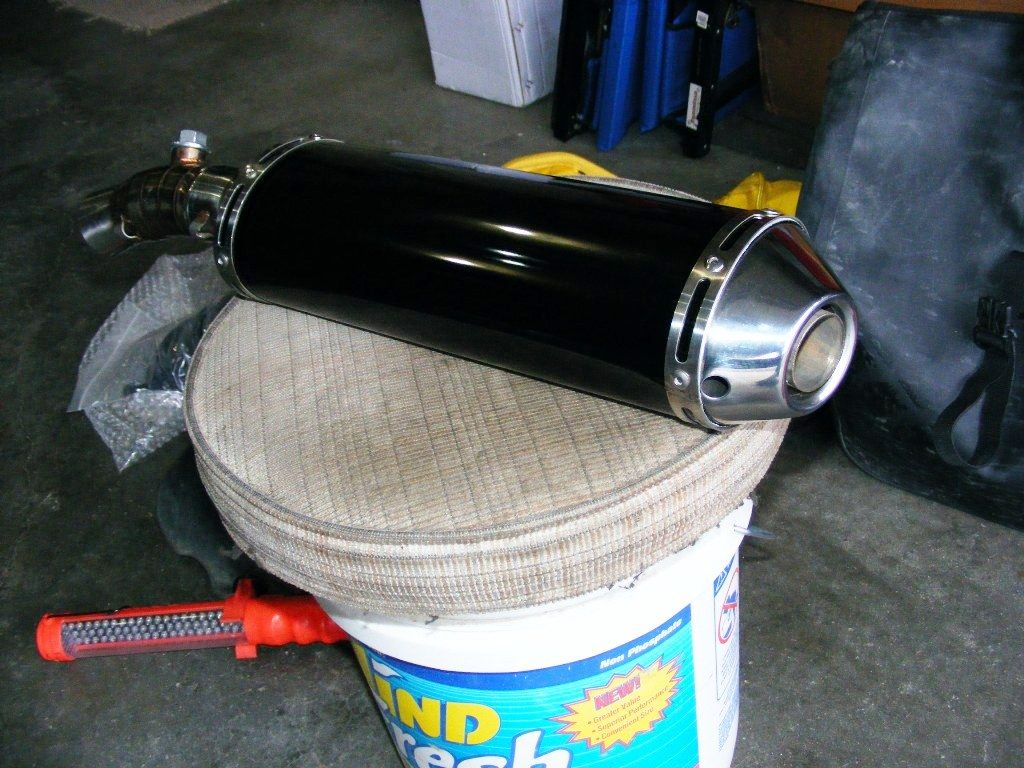 The crazy mid pipe with 02 sensor bung plugged with an 18mm Oil drain plug :thumb: AND dirt bike style spring hold downs: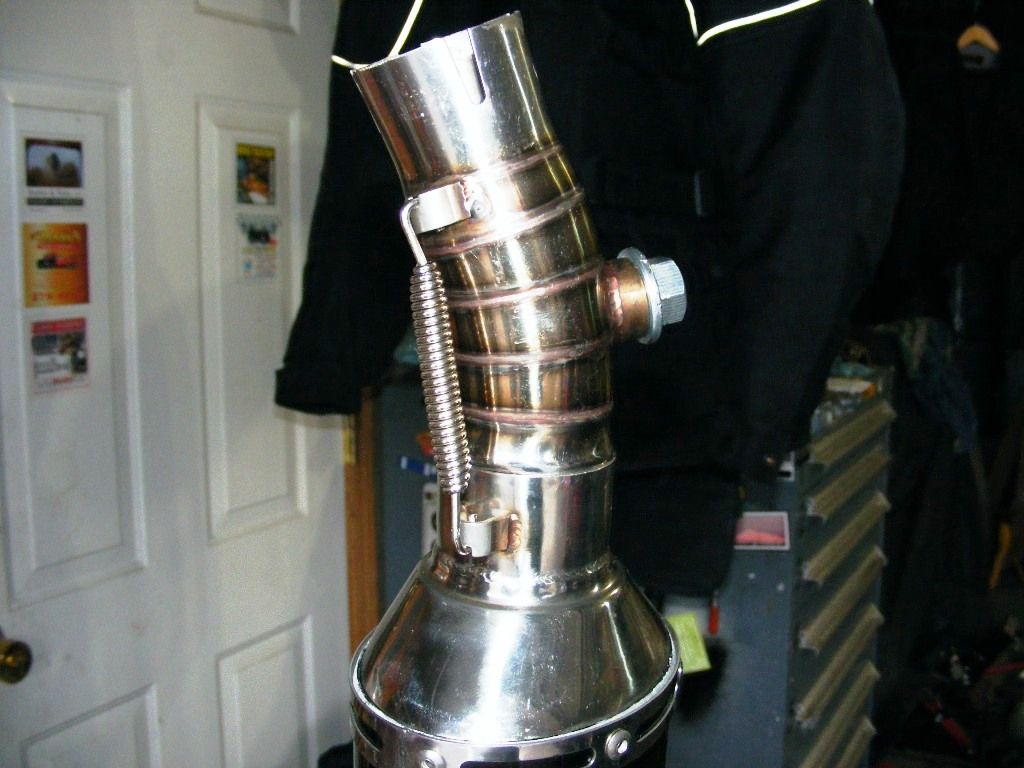 Installed: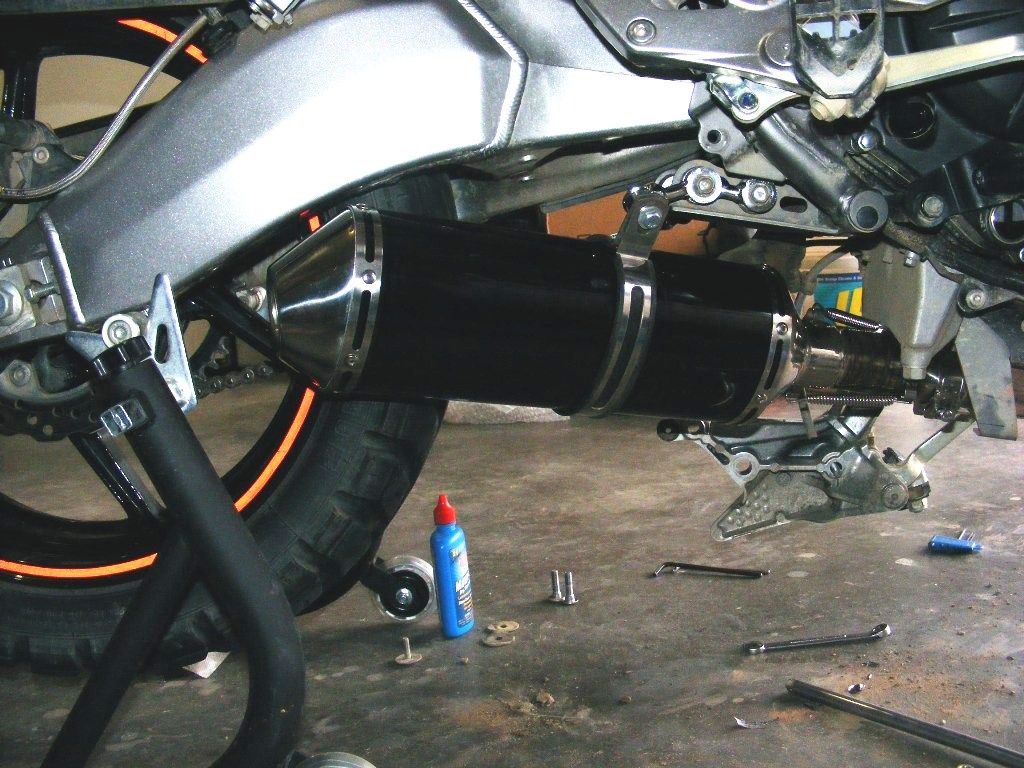 I will have to find 2 longer bolts and nuts for the hanger as the stock ones will not work. Other than that it's pretty solid and the top line of the tip actually follows the bottom line of the swingarm pretty well:thumb:
I think I may just like this.