Discussion Starter
•
#1
•
A little jaunt to Jasper Ark. 265 miles round trip. Posting lots of pics so check this post again to see full set. Thanks!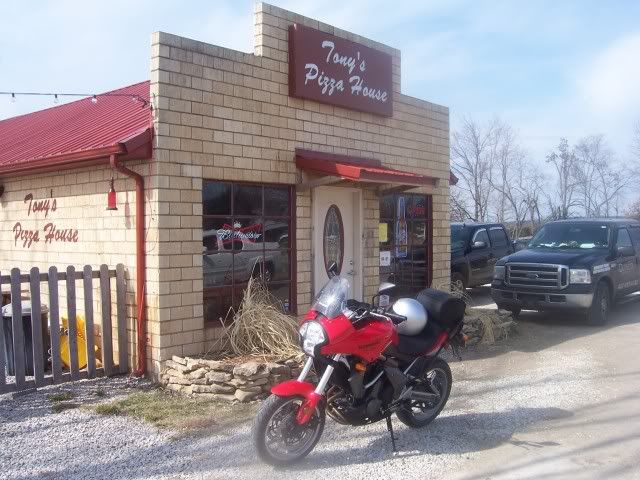 Mile 70, lunch at a nice little pizza cafe, lots of friendly patrons. They liked the Versys.
Crossing on Browns Ferry, 10 minutes, smooth ride. By now it is cloudy, so pics aren't spectacular.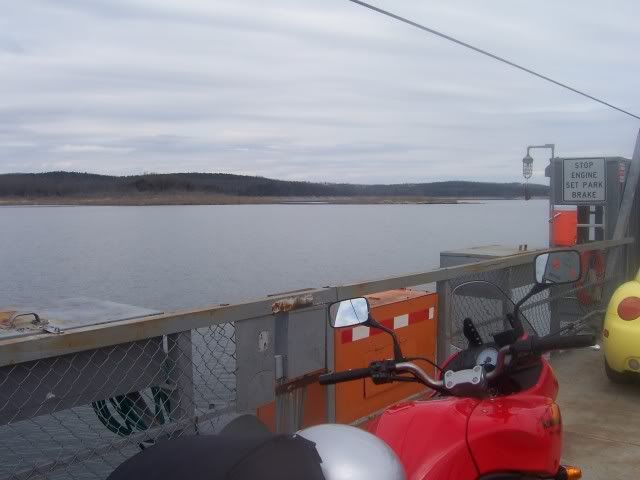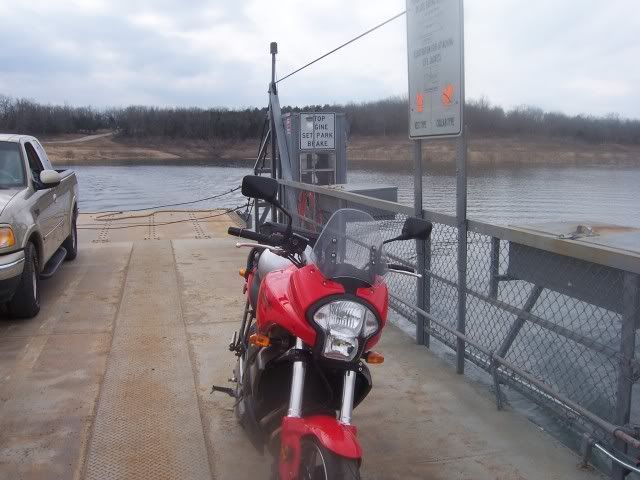 Docking on the other side, continued my route 125, a favorite with motorcycles(summer)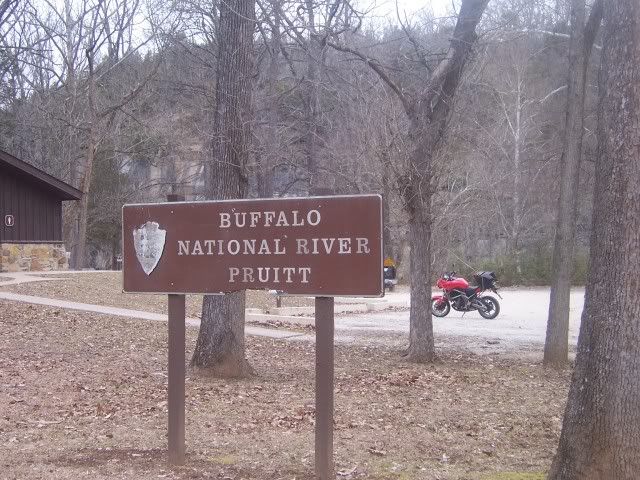 Park at the Buffalo River, which I would follow much of the ride. Would have loved to
take more photos here, but I only had the afternoon, not much time.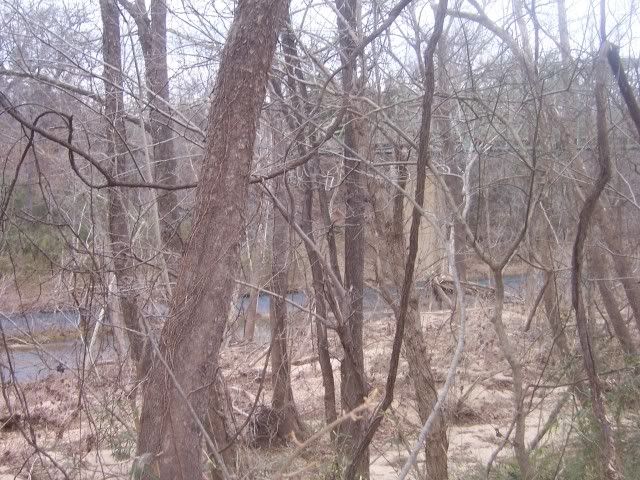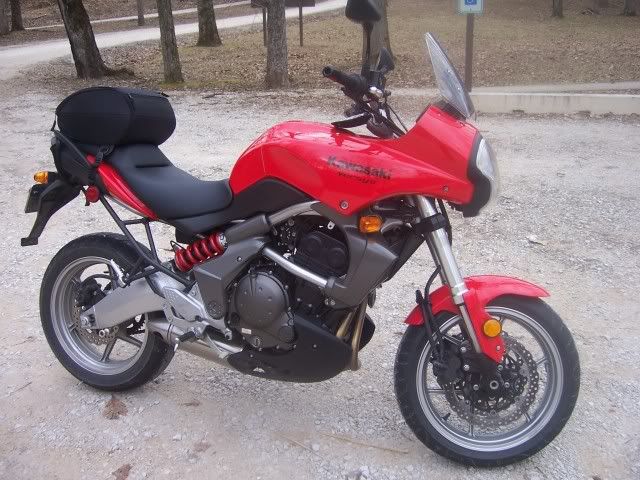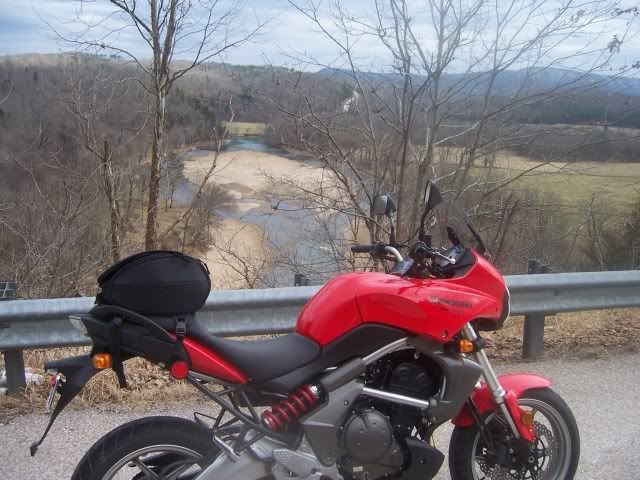 Nearing Jasper, mile 120. The mountains in the background are the Bostons, my destination.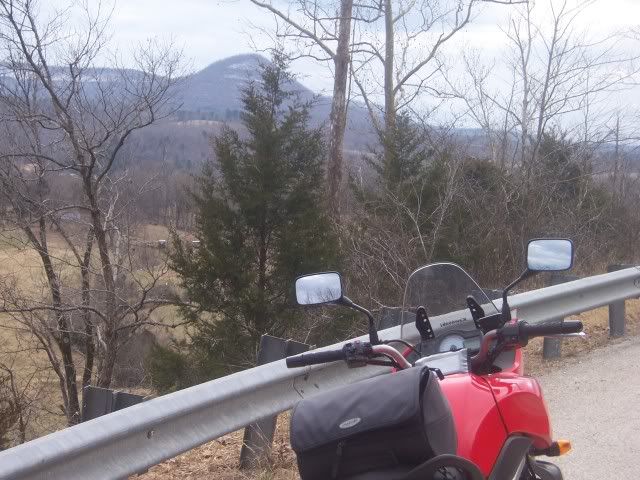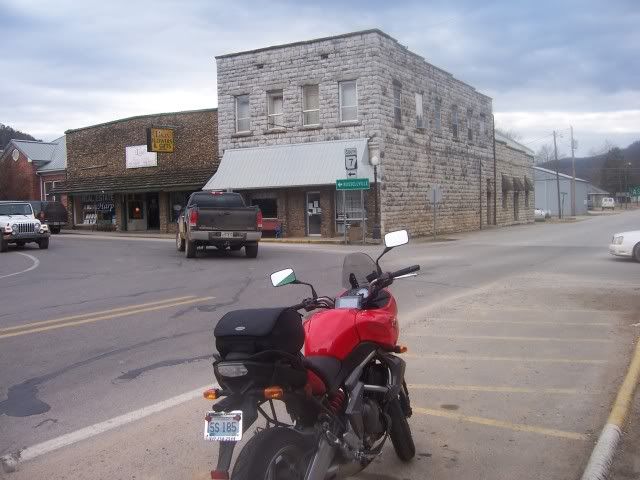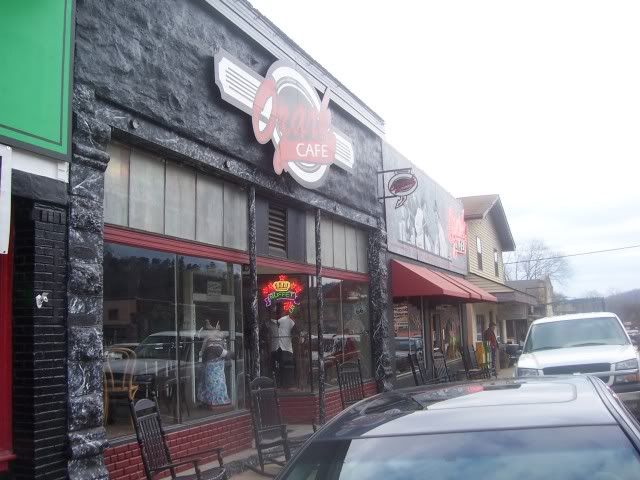 Ozark Cafe, a must stop in Jasper, Ark. Ran into some guys I know from the bicycle
club in Springfield, Ozark Cyclists. I visited too long, and paid later by finishing the
last 70 miles in the dark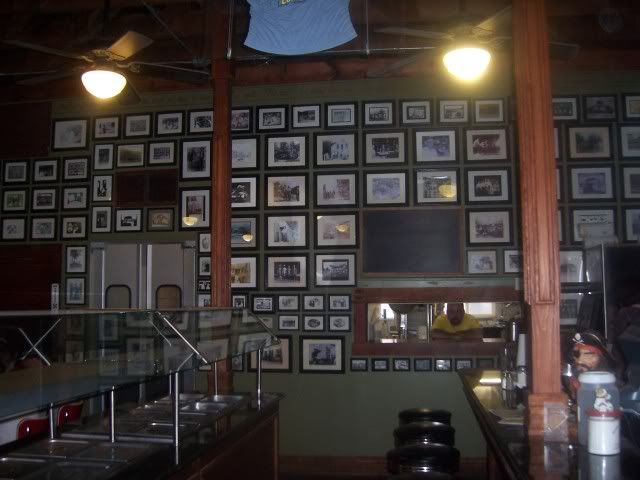 Photos and antiques cover the walls and ceilings. Surely lots of stories behind these
old pics. Cafe was established in 1909.
I kept hearing goat bleeting when I parked, here was the source...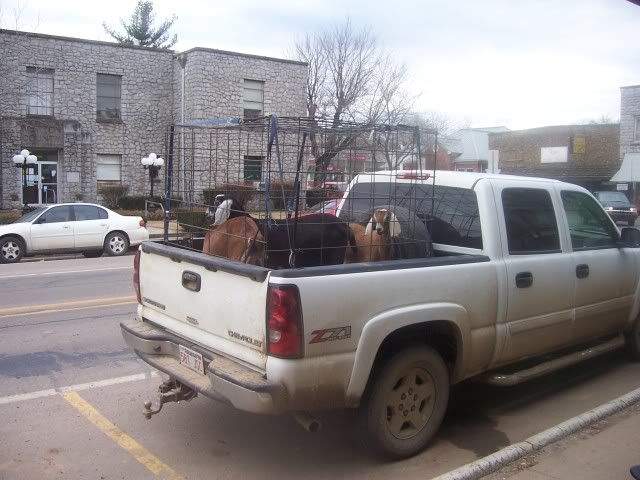 This "kid" was 4 days old, very small. Apparently the pet of this group.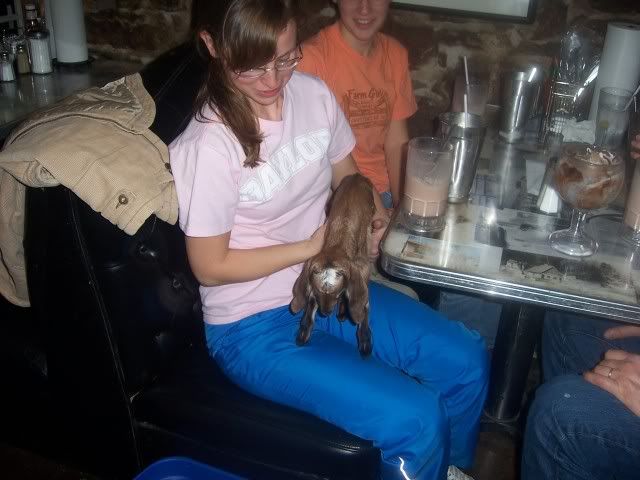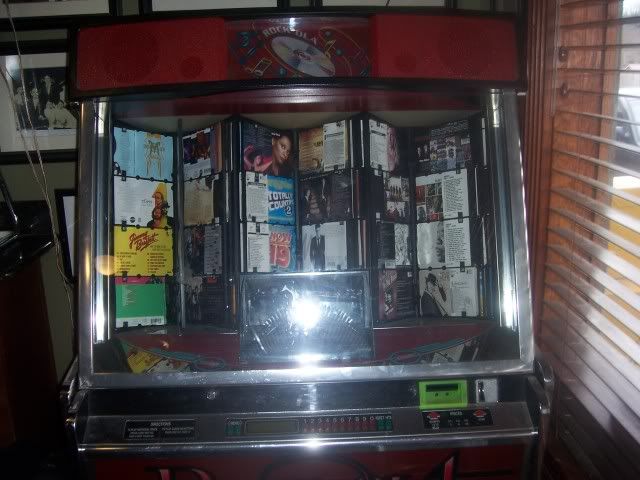 Been a while since I have seen one of these jukes.
More pics of the Versys and the scenery. These next shots are along the ridge
of the Boston mountains, sorry my cheap camera and no sun doesn't capture their
magnificence.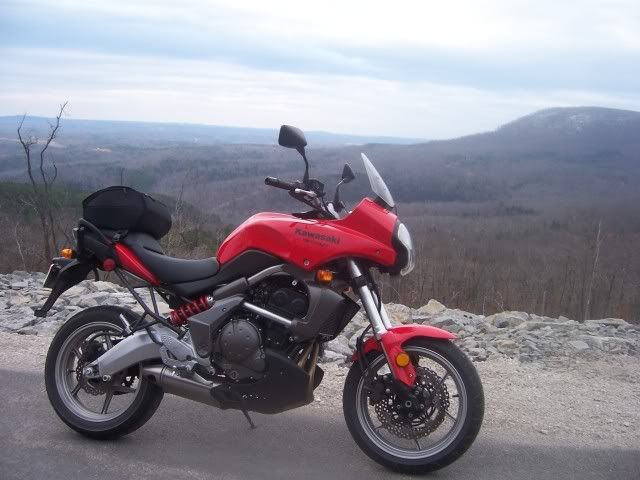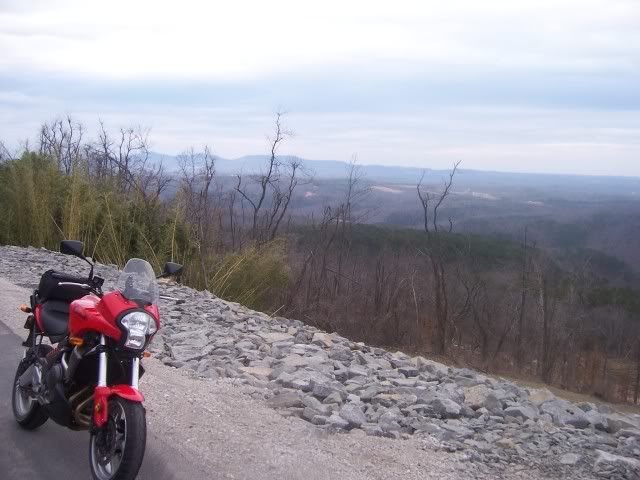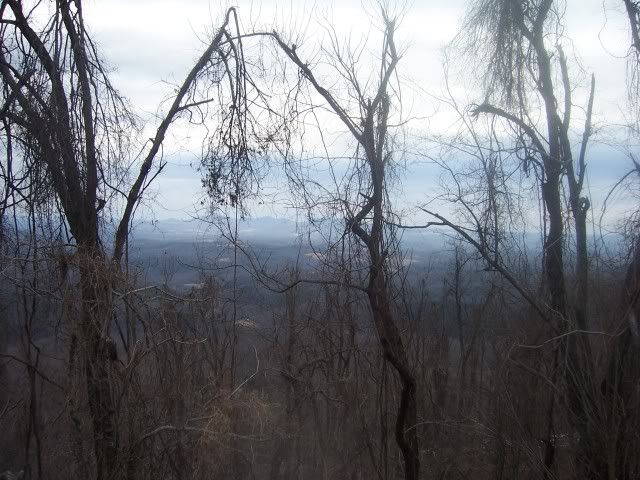 Trees were damaged by two seasons of ice storms.
[