Discussion Starter
•
#1
•
In 1941 the Germans and the Japanese collaborated to the world's detriment. This past week when two bmw's, (Dakkar, 650 XChallenge), and two Kawasakis, (Versys, and KLR), Left Santa Fe, Nm for a 1000 +/- mile ride into central southern Colorado four New Mexico riders hoped for something more uplifting.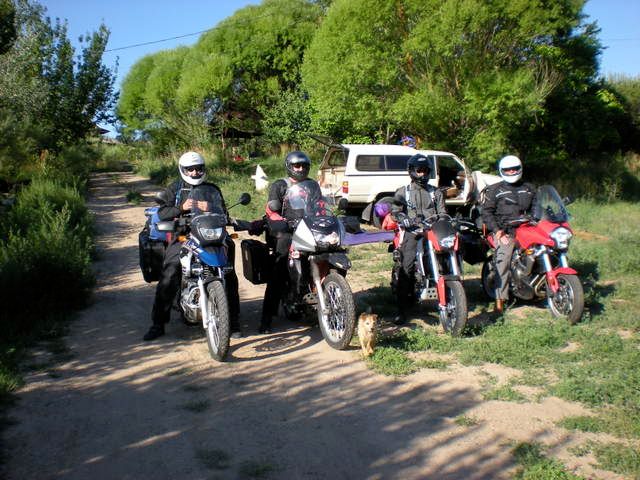 The general route taken is:
http://maps.google.com/maps?f=d&hl=en&geocode=3169303199685720531,35.924960,-105.962440;6032075841092571680,36.043340,-105.821680;10994605236344021730,36.188350,-105.678460;12302845070432133957,37.707191,-105.242740;17101597510515291363,38.699260,-106.996660&saddr=Santa+Fe,+NM&

[email protected]

,+-105.962440+to:

[email protected]

,+-105.821680+to:dixon+nm+to:

[email protected]

,+-105.678460+to:questa+nm+to:fort+garland+co+to:

[email protected]

,+-105.242740+to:gardner+co+to:westcliffe+co+to:salida+co+to:buena+vista+colorado+to:38.617407,-106.44104+to:crested+butte+co+to:CR-730/

[email protected]

,+-106.996660+to:lake+city+co+to:south+fork+co+to:chama+nm+to:santa+fe+nm&mra=dpe&mrcr=7&mrsp=12&sz=11&via=1,2,4,7,12,14&dirflg=h&doflg=ptm&sll=38.612042,-106.524811&sspn=0.317092,0.707245&ie=UTF8&ll=37.28063,-106.24182&spn=5.165091,11.315918&z=7
First day saw some tedious straight highways, with gravel mountain pass road over La Veta Pass. Sunny weather, and some nice twisties up along the Arkansas River to Salida, where we settled in for the night.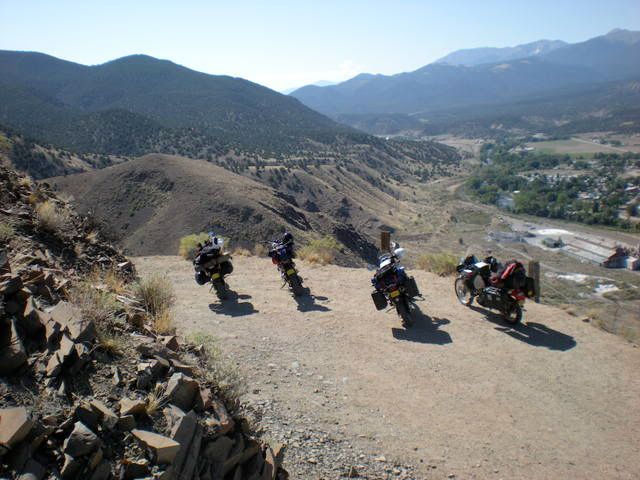 The next day saw us cross Cottonwood Pass, (paved on the east side, packed dirt on the west side), then past Taylor Reservoir, and some more good twisties along the Taylor River. 4 miles of gravel/dirt on the cut-off to Crested Butte, then rain squalls with intense wind gusts as we entered CB.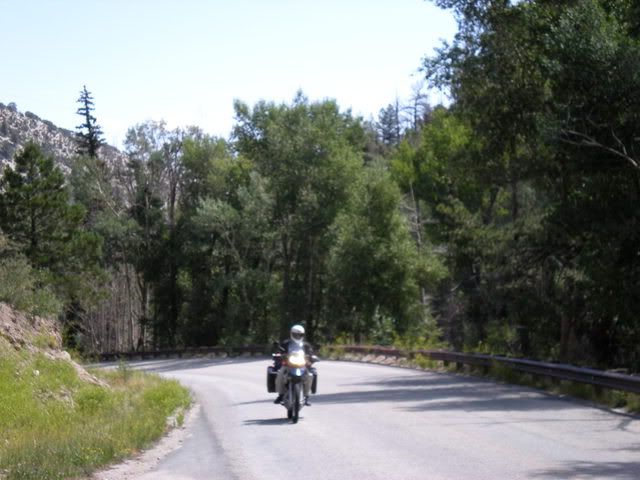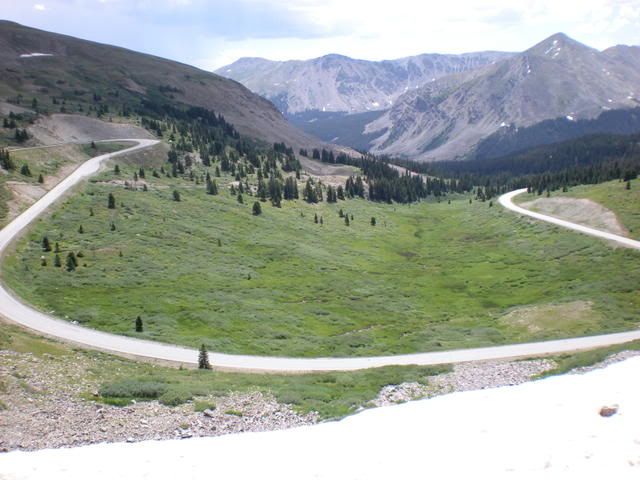 East side of Cottonwood Pass
Cottonwood Pass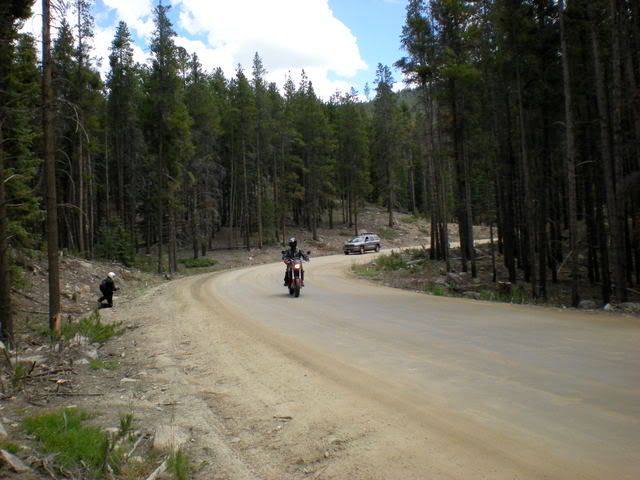 West side of Cottonwood Pass
Cervezas for everyone and then up the canyon past Oh-Be-Joyful campground, and through the 'river' to our remote and gorgeous campsite.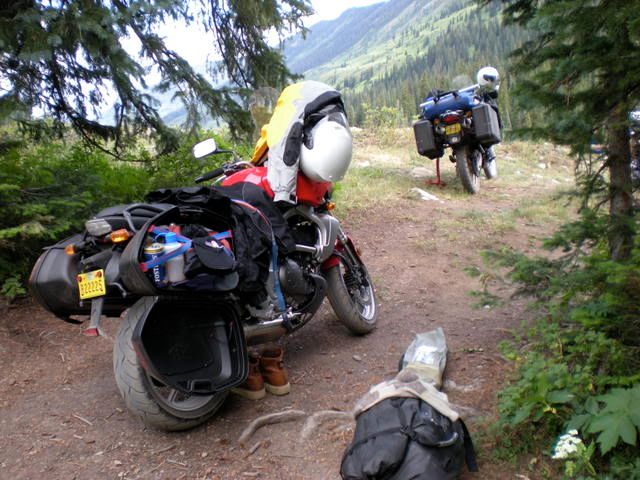 camp – day 2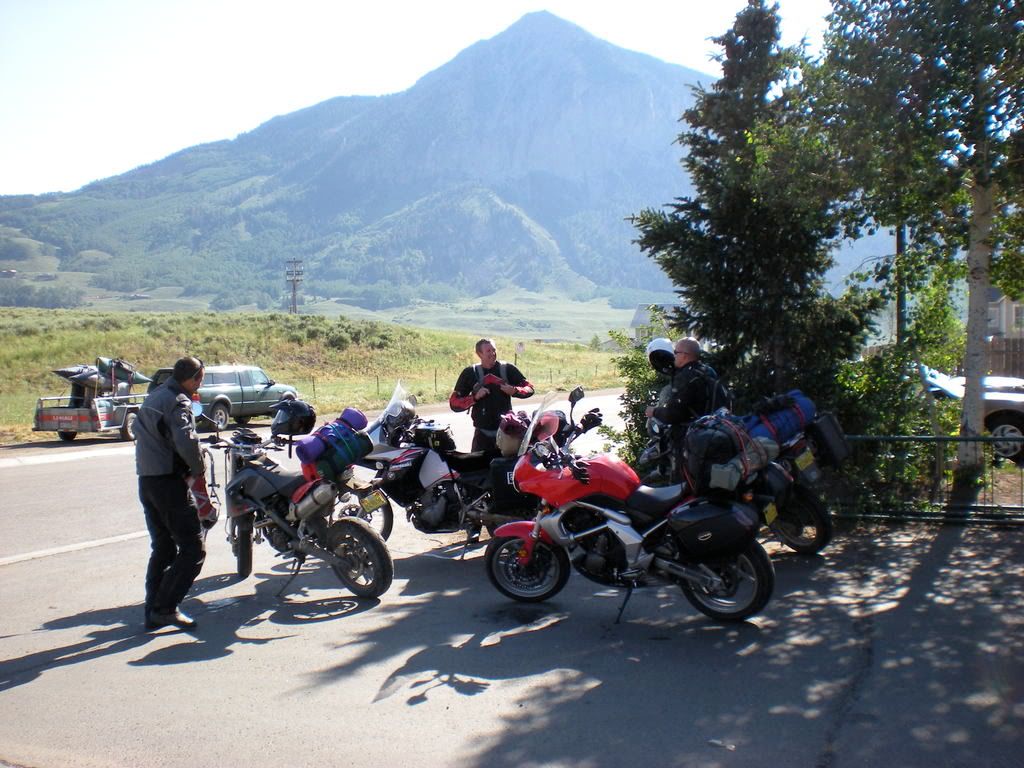 Day three saw a ride in mixed weather over Slumgullion pass and Spring Pass. Rest stop in Creede, and on to South Fork. I left the others in south Fork and continued my ride south.