Discussion Starter
·
#1
·
Although the Versys's stock seating areas are the most comfortable ones that both me and my passenger, Denise, have ever enjoyed, we both wanted pads that would prevent "hot spots" on long rides. This is especially an issue for the passenger, since the pillion seat is not very wide and offers limited benefits if you try to "squirm" to find a new position.
So, after checking out lots of different options, we selected two pads from Butt Buffer (
http://www.buttbuffer.com
). I got the "medium" size and Denise decided to try the "small" size instead of the even smaller "pillion" size. We paid a bit extra to get pads that are embroidered with the POW/MIA logo.
We tried them out on a long ride today - and they are EXCELLENT! They stay in place perfectly, they provide significant but unobtrusive padding, and there's no sensation of being on something that's going to slide or wobble around. Denise was especially pleased because the "small" pad gives her a larger effective seating area than the stock upholstery.
Here's a picture of our Versys with the pads in place (taken on a ride today at the Ohio River access point at Golconda, Illinois):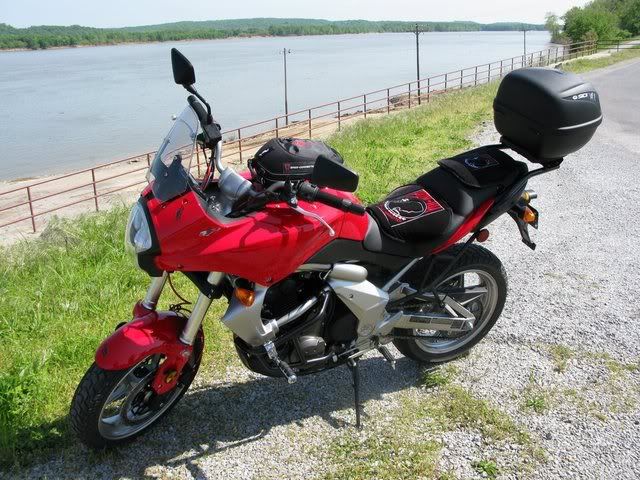 Happy Riding,
Kevin