Discussion Starter
·
#1
·
Well, I just returned from a more or less impromptu trip down Texas way, trying to clear some cobwebs out of my brain-pan. Great weather, till it turned cold yesterday, and I cut the trip short and blasted home. Some pics from the trip follow...
Lots of flat and straight to start with.
Marfa, TX, where Artist Donald Judd turned a disappearing West Texas town into a art hotspot on the US map. About 20 miles from nowhere in either direction is this art project funded mostly by local arts groups: PRADA/Marfa.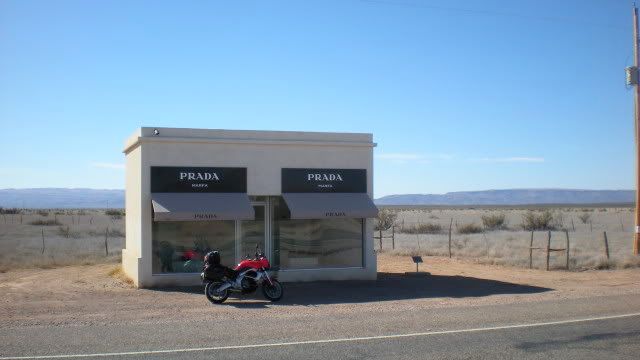 Marfa's court house/city hall.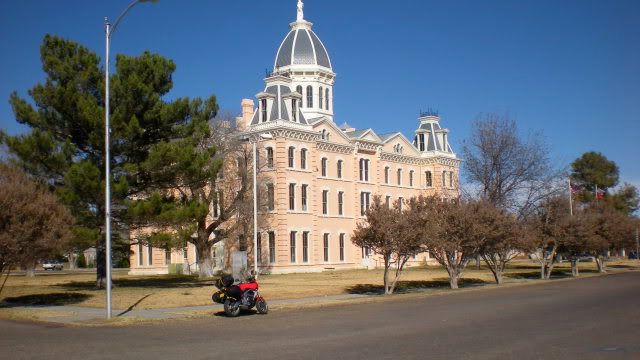 The ride to Ft. Davis was beautiful and more interesting.
Spent a pleasant evening in the cool little town of Alpine, then on to the National Park.
Got a back country camping permit for the three days I was there. Campsite #1, K-Bar #1.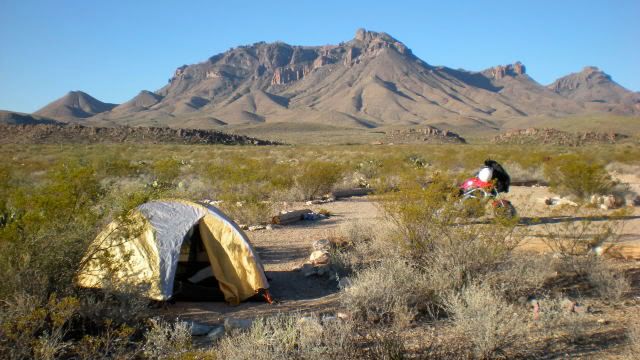 The road to my second nights campsite: Grapevine Hills #4
Lots of nice sweeping turns in the park.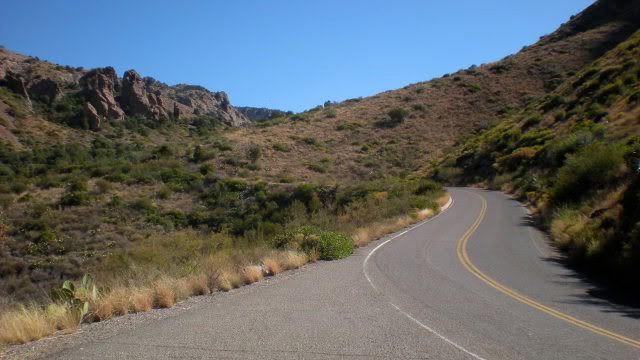 Went out of the park to the cool little town of Terlingua, where the locals, (and a couple of us tour-ons), shared some early afternoon cervezas on the porch of the Trading Company. Pretty good deal too. Just buy your six pack for a reasonable price, and meet your like-minded compatriots on the wide porch for an afternoon soiree.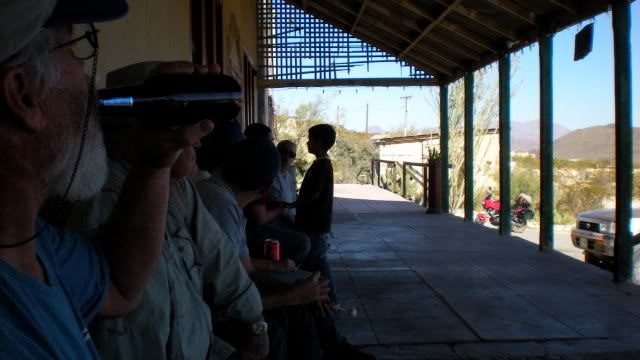 More scenes from the park.
Near campsite, #3, Ocatillo Grove, where it was warm enough after the sun set that the mosquitos enjoyed my presence. The canyon is where the Rio Grande cuts out of Santa Elena Canyon. That's Mexico on the left side of the cleft, and the US on the right.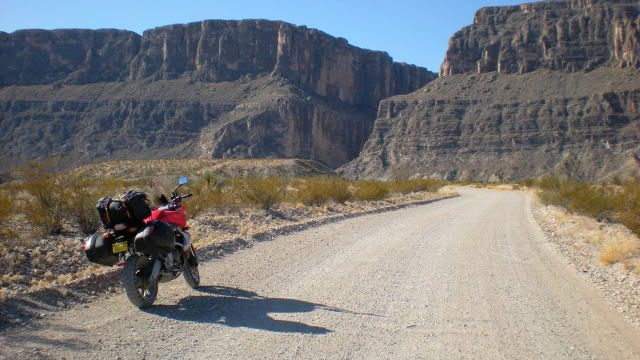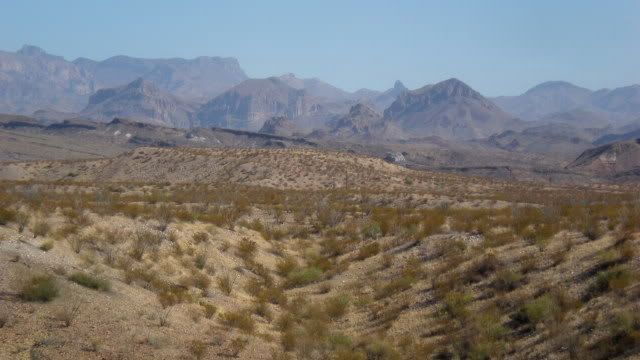 More sweeping turns and speco scenery.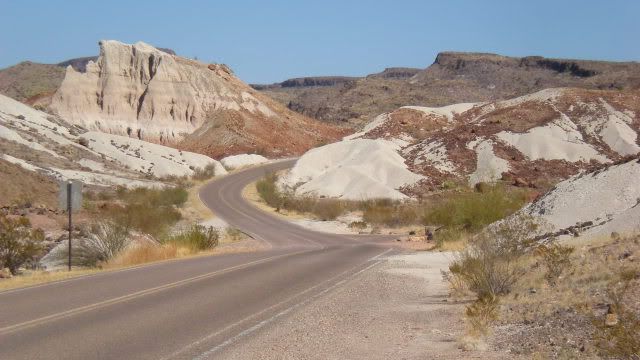 I hooked up with"Toltec/Dennis" from ADV rider for the ride out from Terlingua to Presidio, TX, one of the most spectacularly scenic rides in the US, IMO.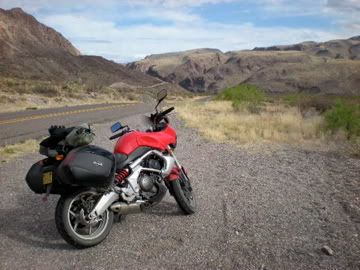 Dennis and I split up in Marfa, where he headed back to Dallas, and I back to New Mexico. Spent the night in Van Horn, ($26/night! at the Budget Inn). If you're passing through on I-10, I had a great Mexican breakfast at Michael's Restaurant in Sierra Blanca.
Then Home to a beautiful New Mexico sunset.
BTW, this was my first long trip with my new Corbin seat, and it made the comfort and enjoyment of the ride much better than with the stock seat.
This was my second trip to Big Bend. It's beautiful, with some great sweeping turns, and a couple of hairpins to boot, and the weather is generally good this time of year. Highly recommend the trip if you've got the time. Cheers! - Miguelito