Discussion Starter
•
#1
•
Hi all -
Back safe and sound. I am going to break it down so you can skip parts you don't want to read
Where - I left Reston VA, to Charleston WV day 1. Charleston to Knoxville, Day 2, Knoxville to Asheville NC and then onto Roanoke day 3. Roanoke back home day 4 - 1100 miles
Vehicle - Versys with madstad bracket, mikes shield plus inverted stock shield, motowerk lowering pegs, adjusted seat, throttle warmers, motowerk mirror extenders, manta tank bag (sm), givi trunk exterder thing and non brand case, and two saddlebags Nelson Rigg.
Weather - 95 and sunny day 1, 80 and cloudy day 2, cloudy with heavy occassional rain day 3 60 degrees, rain all damn day, day 4 55 degrees.
Technical - I averaged about 48mpg, with a low of 40 and high of 54. Clearly the V is very comfortable at 5000 to 5500 rpm. 5500 rpm was about 70 mph (gps verified). When I was on I81 where the speed limit was 70mph and I was cruising at 75 with blips up to 85 to get past the truckers - that's when I got 40mpg. It was also in WV with moutains etc. I noticed throughout the trip if I got the V above 5500 rpm, kiss the 50mpg's goodbye. Clearly the engine was working hard to sustain the 75+ speeds for hours at a time.
Day 1
From Reston to WV - a great ride that ended with camping. The highlight was, after setting up camp, finding some firetrails and had an absolute blast. The V did great...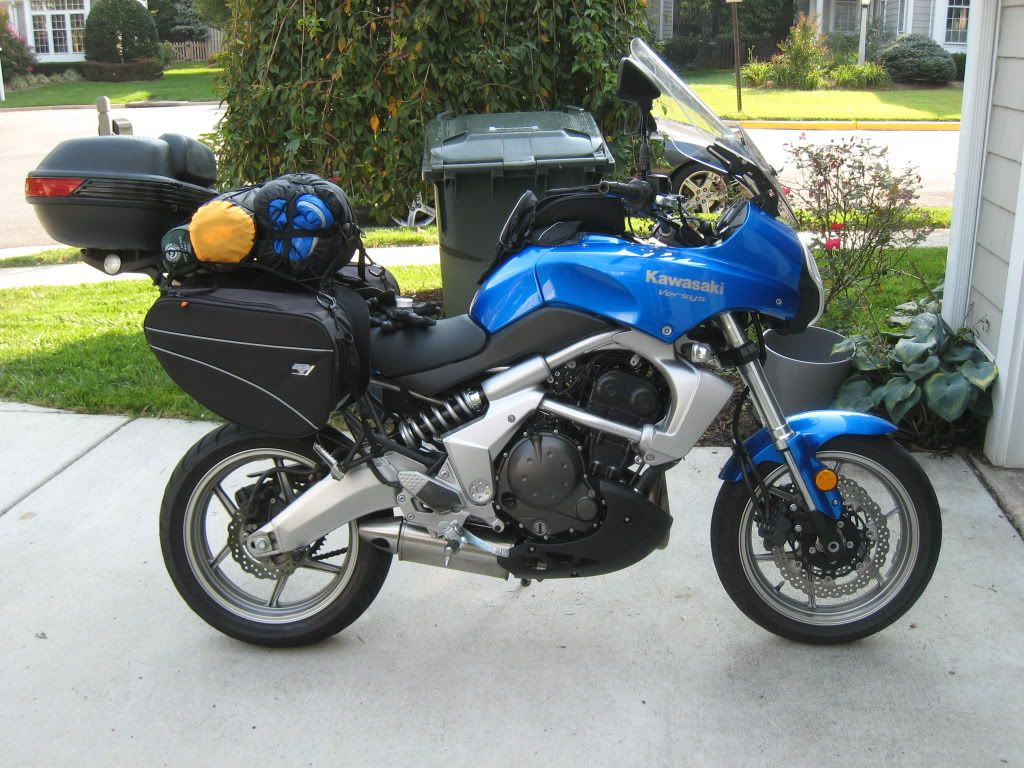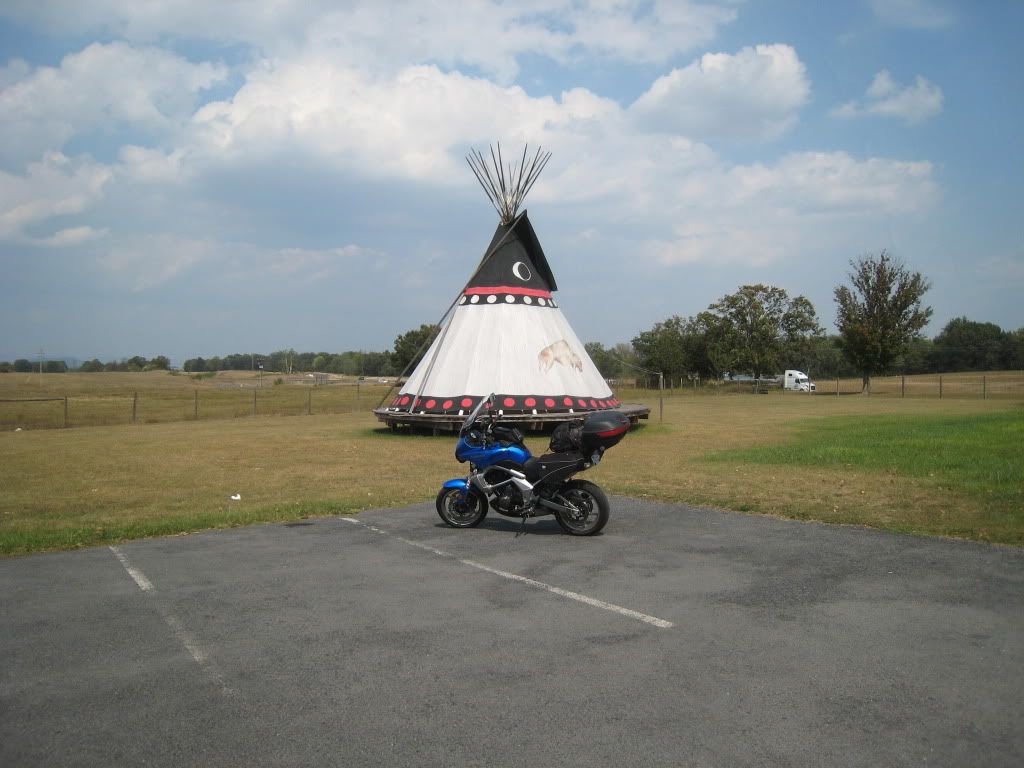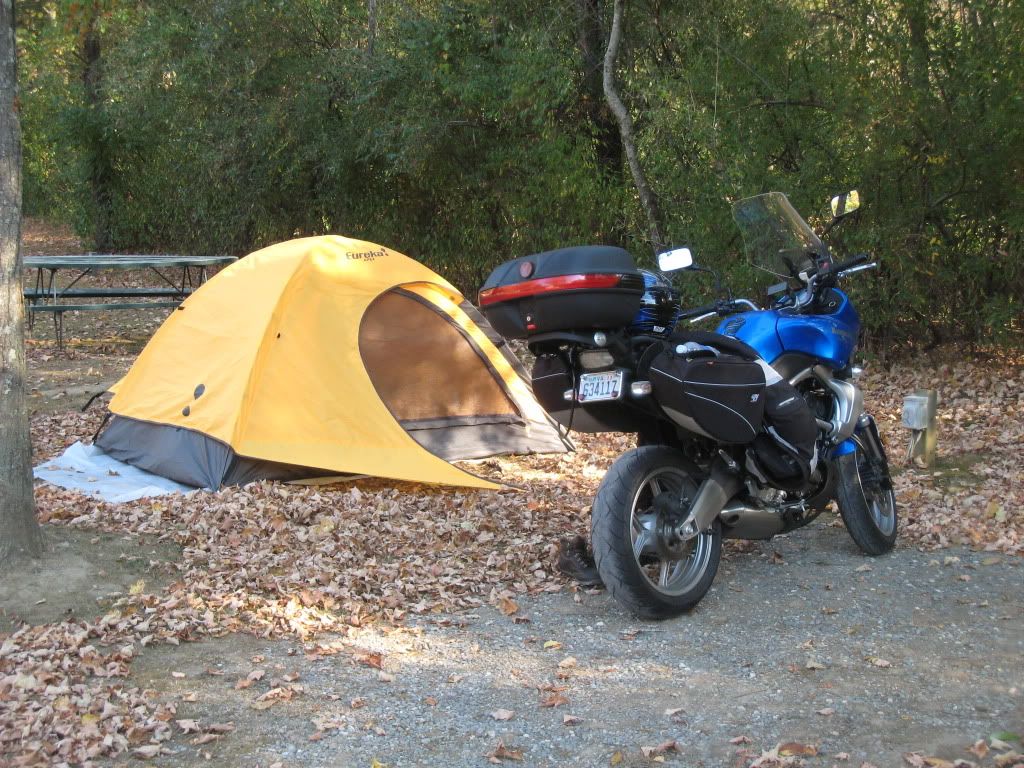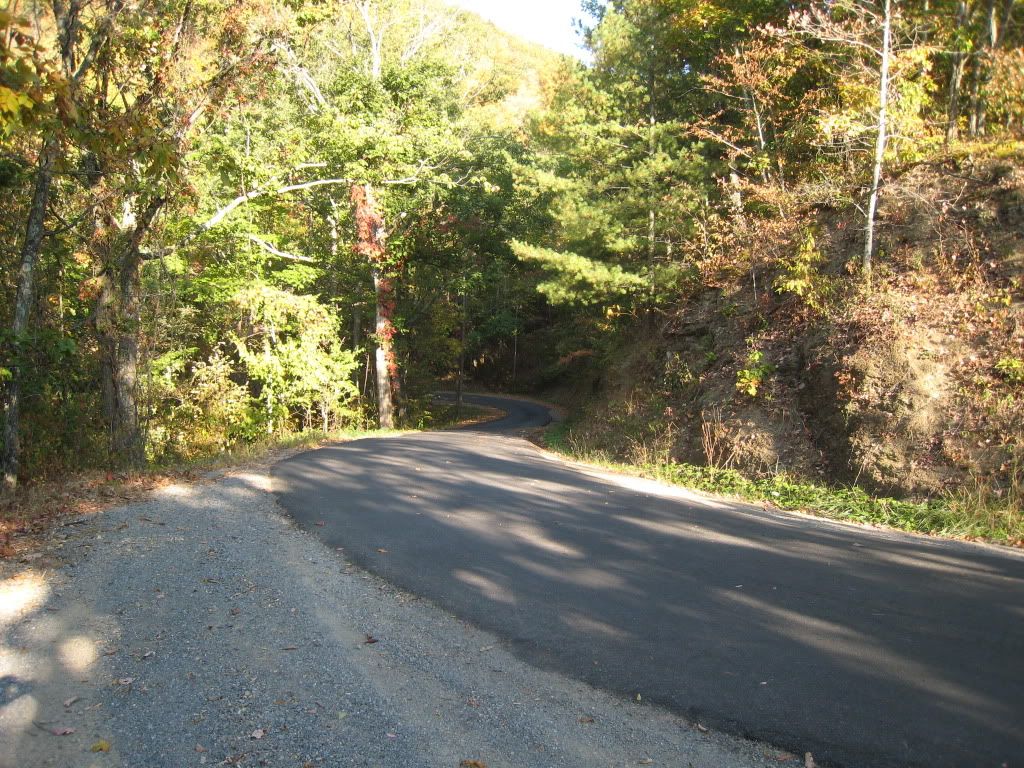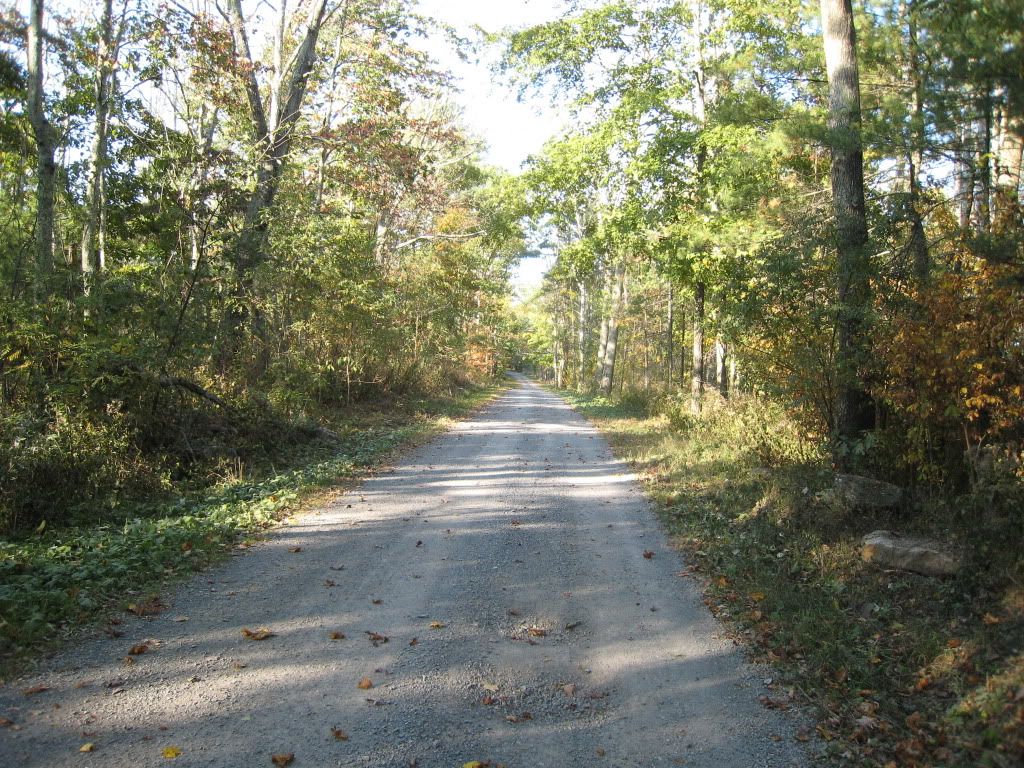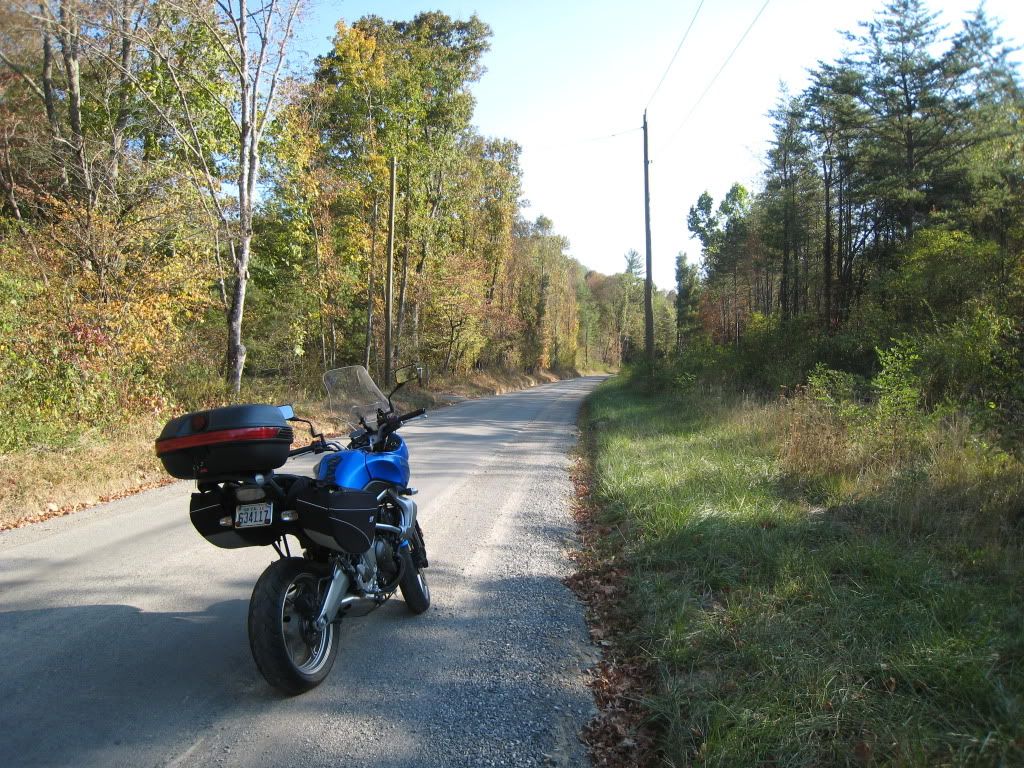 DAy 2 WV to Knoxville - no issues here - a lot of highway miles. I did get to U of Tenn campus which was very nice. Pic 2 below was from a small country store off the beaten path. I got the best icecream ever, served by the most beautiful woman I have ever seen. Probably 23, with not much on...could not believe it...like out of the movies.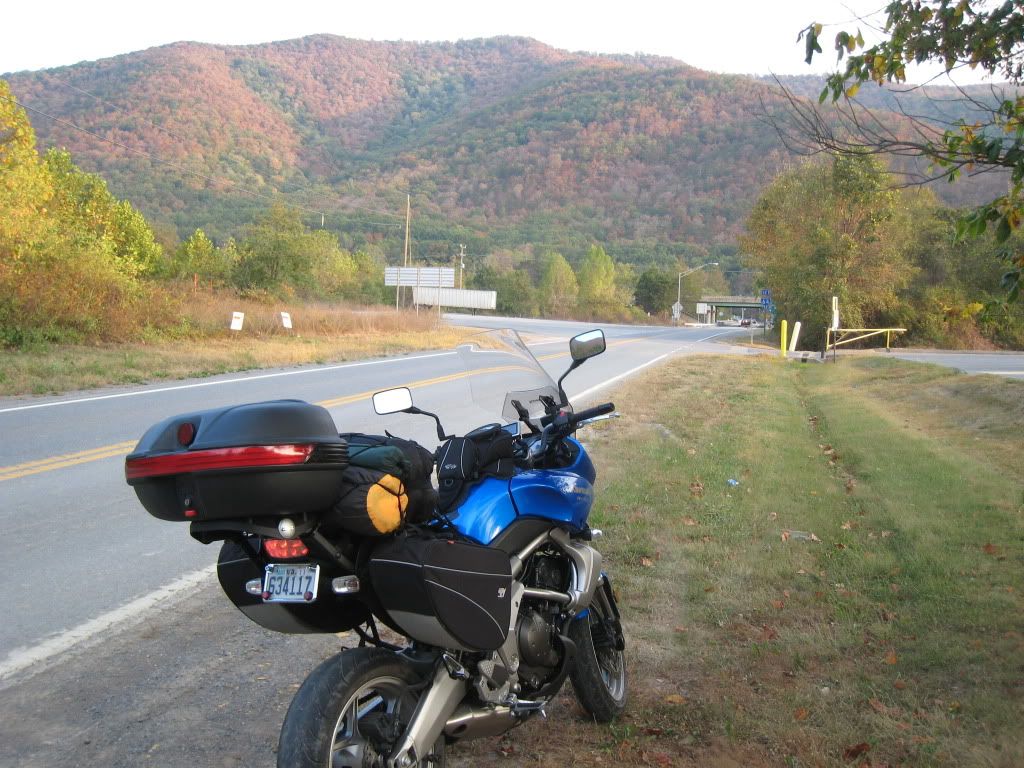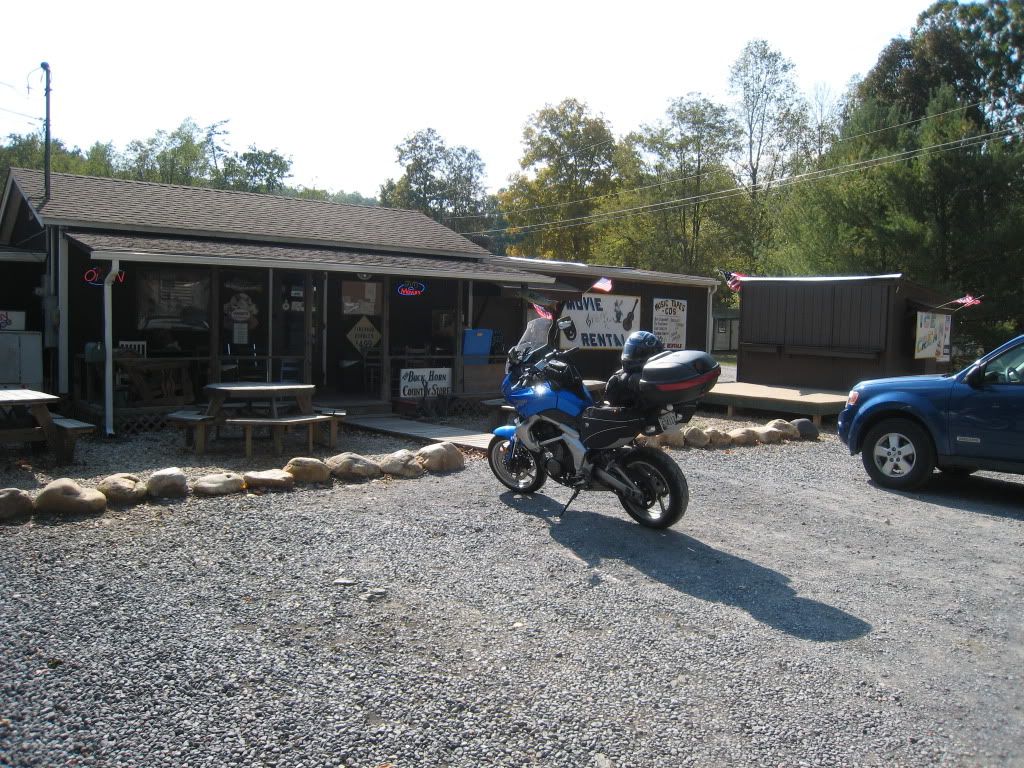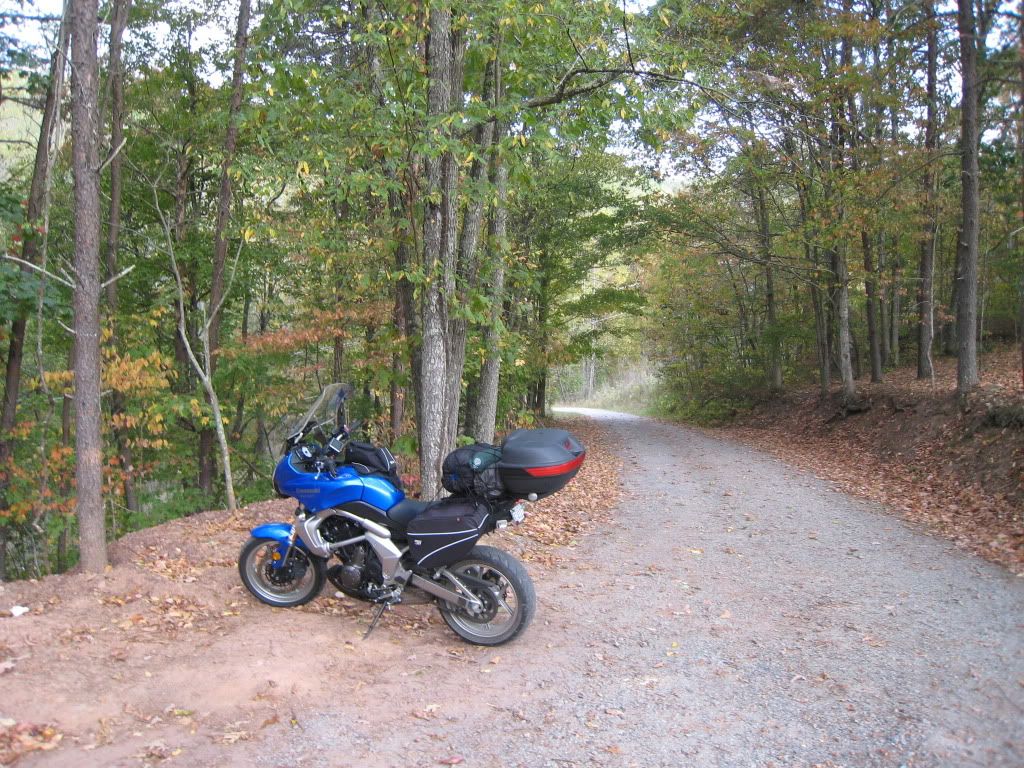 Day 3 Knox to Roanoke (through the smokies) - A fantastic ride. I cannot describe how beautiful the smokies were. There was weather moving in, as you can see by all the clouds. The snake like turns would have been more enjoyable with dry pavement. The sharp turns and leaves on the ground made this a bit nerve wracking.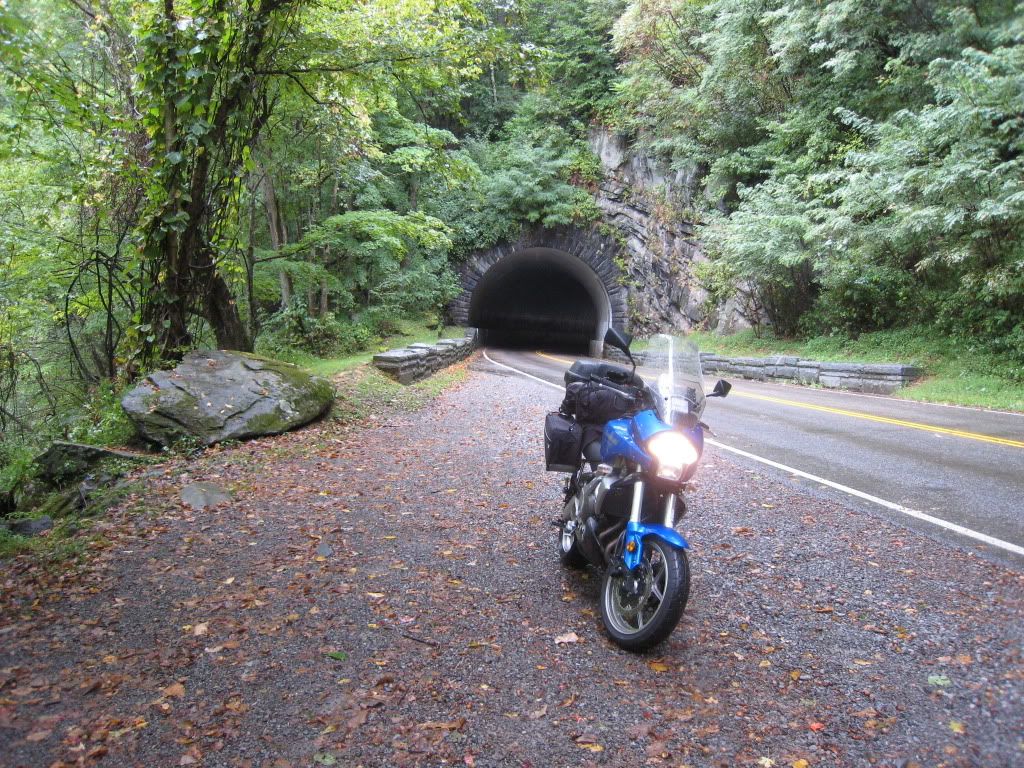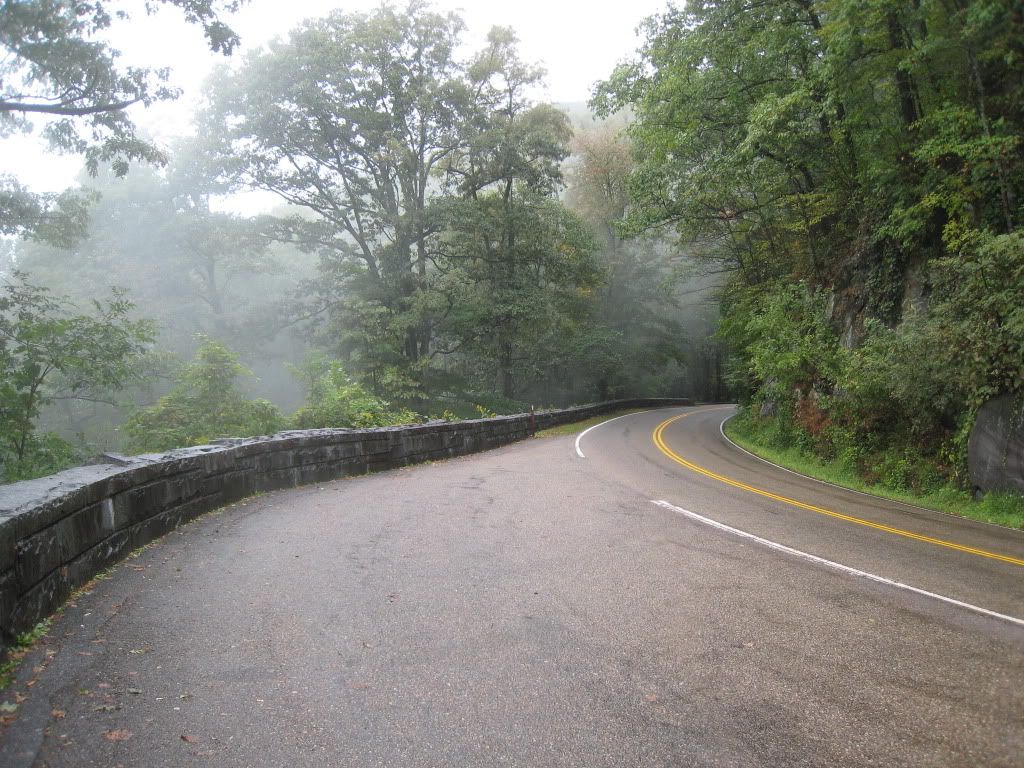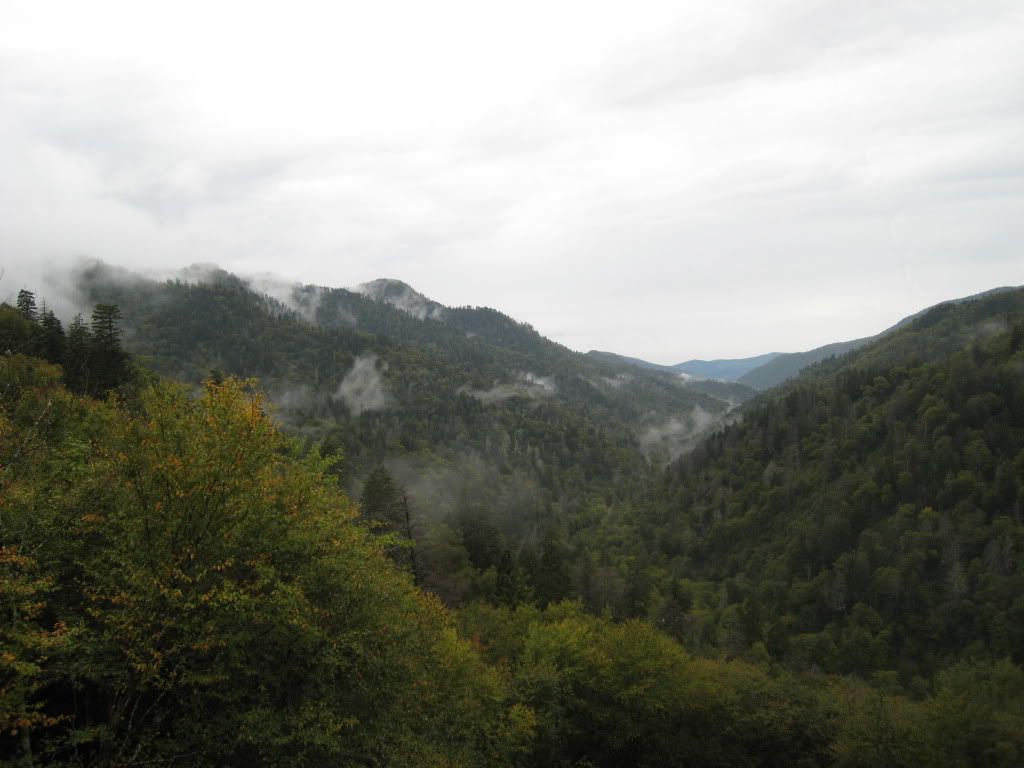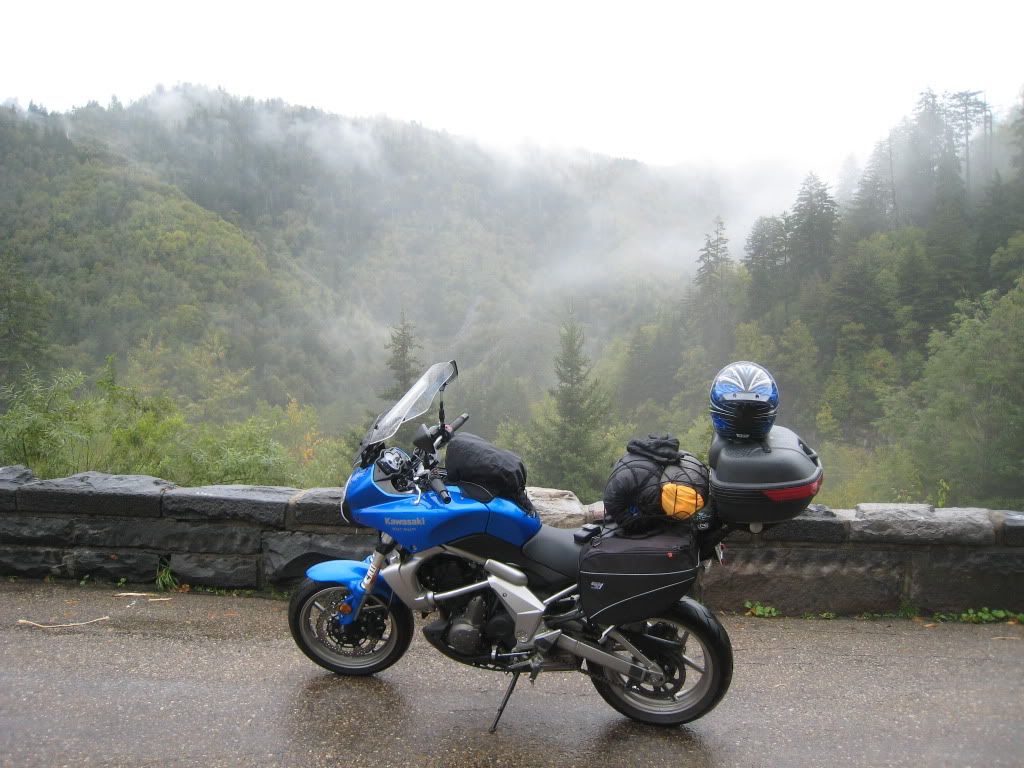 Day 4 - Rain Rain Rain - I took 81 north to 64 east to 250 into Charlottesville. Rain and fog made this really a tough ride - glad to be home. Only 1 pic here outside of Charlottesville