Discussion Starter
•
#1
•
Went for a ride this week:
Started in Mesa, took the 60 to Globe, then the 188 through Roosevelt Lake to Payson, then the 87 through Pine and Strawberry (so beautiful, and COOL), and the 260 to Cottonwood.
Stayed the night at a cute little motel hidden behind the Super 8 at the top of a hill called The View Motel. It was cheap, the people were nice, and the view was amazing.
From there we took the 89 to Jerome and Prescott Valley, and back through Payson (169 to the 17 to the 260 and 87). Total was about 450 miles. Can probably be done in a day, but we split it up into 2 days to enjoy the Jerome area and sights.
We tried to avoid freeway riding, but ended up taking the I-17 for about 10 miles, during which time I had a near brush with death (see below for details). Other than the freeway, all of the roads were great. Lots of twisties, all different types of surroundings: desert, lake, mountains, creeks, pine trees. And LOTS to see. I would have taken more pictures, but the roads were too much fun to stop. :loveeyes:
Roosevelt Lake: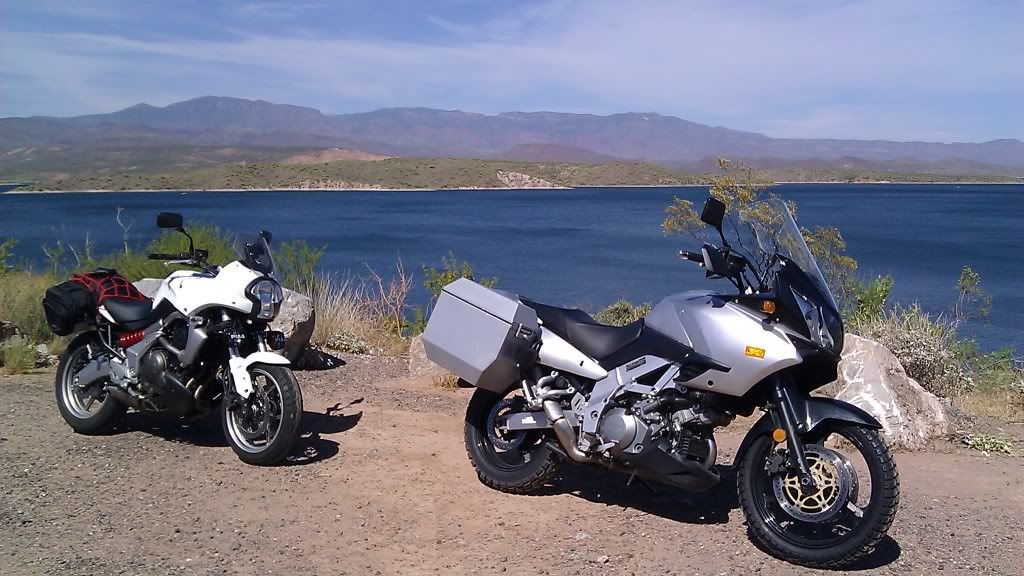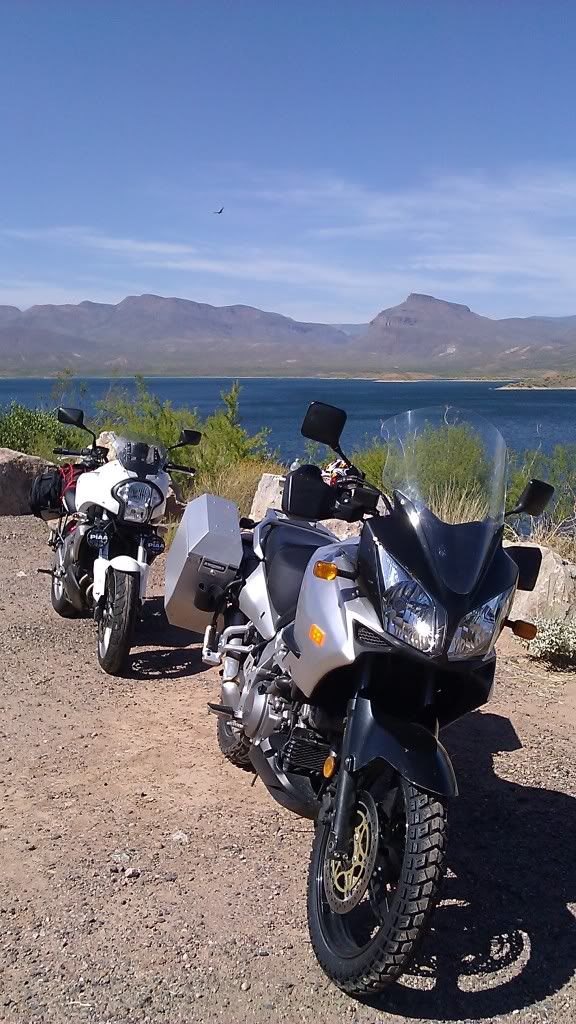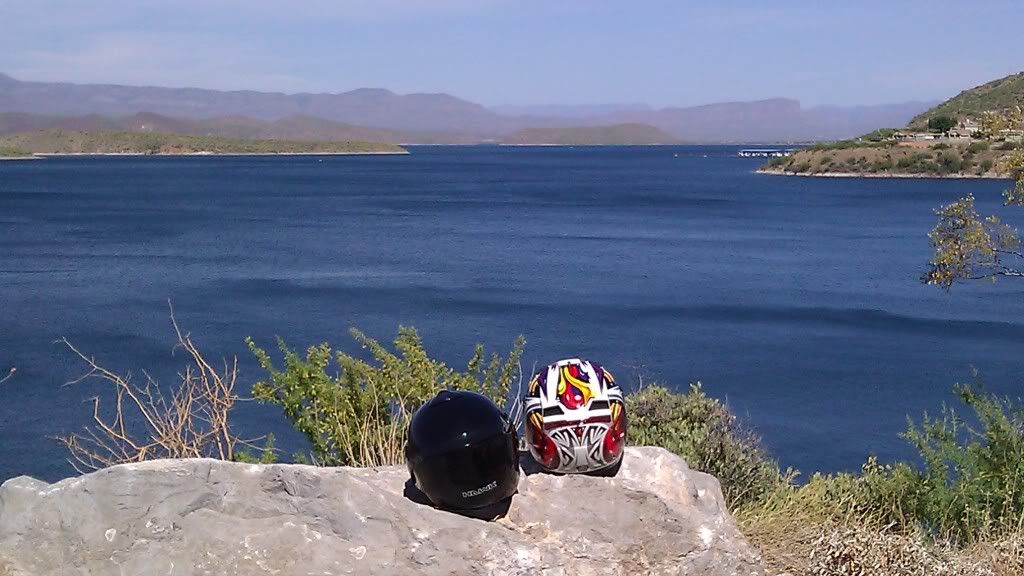 Motel (with a view):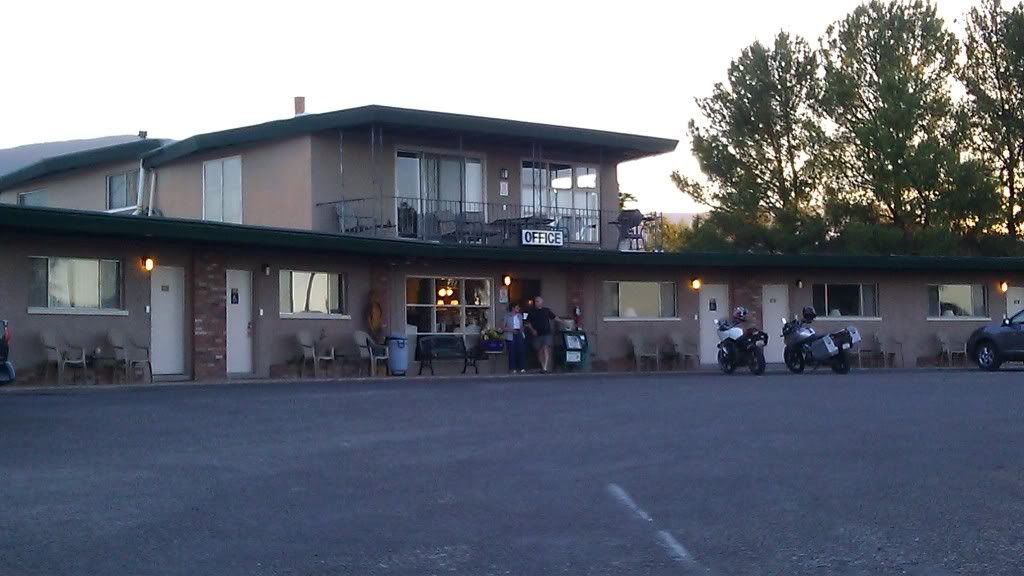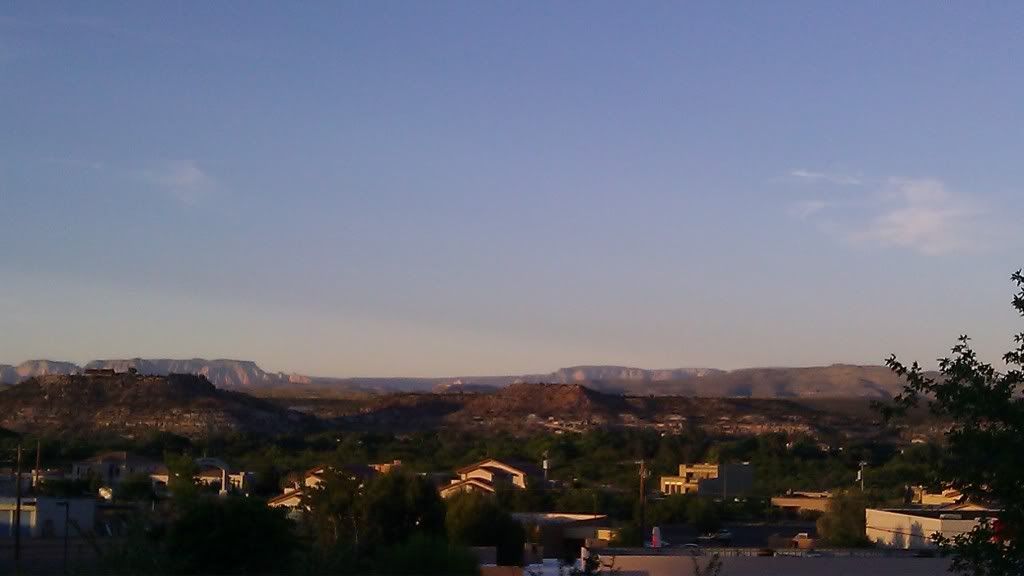 Jerome: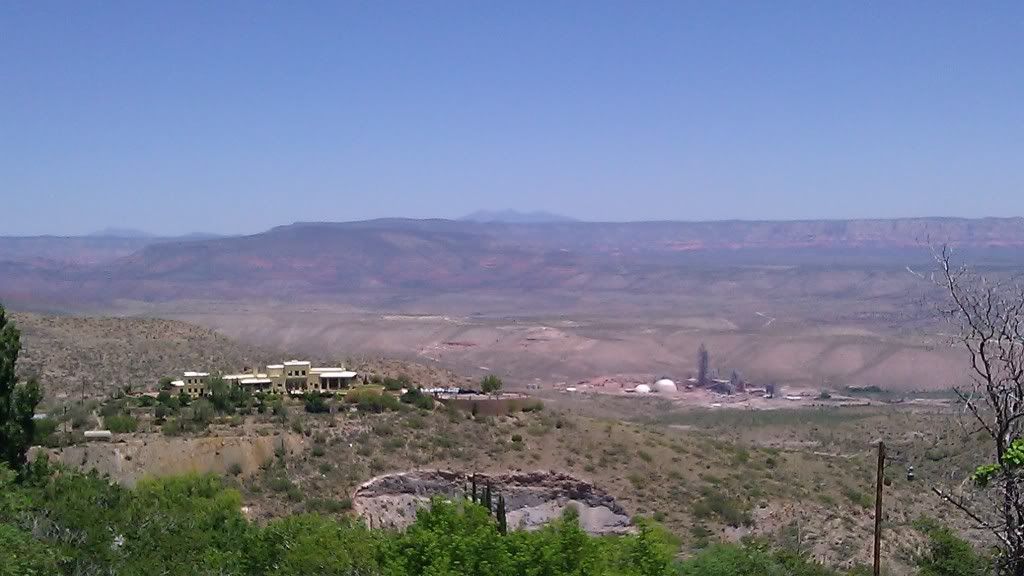 (Almost) accident report:
While on the I-17 for the 10 mile stretch between the 169 and the 260, we descended "the big hill" and there were a few large trucks causing some slower traffic. We kept our distance and rode carefully (in the right lane). One of the offending trucks decided it was a good idea to pull over onto the shoulder after the hill to allow cars and other trucks to pass. Which would have been fine, but he kept driving on the shoulder. I would estimate his speed at about 40mph. As we carefully rode by in the line of traffic, I saw out of the corner of my helmet a rock (about 5-6 inches across) shoot out from under his tire and came straight for me, as if in slow motion. I braced myself for impact expecting the worst (to be hit in the head, knocked off my bike, etc.). The rock hit my bike and I looked up to see the rock had ricocheted across both lanes of traffic and into the mountainside to the left (I looked over just in time to see it land). I was amazed that I was still riding straight up (and that the rock had avoided other cars). I was not sure exactly where the rock hit my bike, so I had no idea what the damage was until we could stop to take a look. The worst part about it was that my boyfriend was riding ahead and had no idea I had just been hit by a big rock. So when we finally stopped at the next exit and I jumped off my bike in a panic he was a little confused. Luckily the rock hit the front fender and tire (which propelled it across the road) and only left me with a deep scratch in the fender (my bike bleeds red) and a big white scuff on the tire from the impact on the fender. No cracks, and nothing broke or flat. I cant believe it. :yeahsmile: