Discussion Starter
•
#1
•
I had the pleasure of visiting Americade for a second time. It's only four hours away, I don't know why I don't go more often. One interesting observation, my first trip there was in 2015 and in three years the ridership has become younger and more diverse. It's still mostly older guys on Harleys and Goldwings but there was so many more types of riders and bikes than I saw last time. Here are a few photos:
Gearing up for the ride out. My friend John is riding my Ninja 650 and I'm taking my Versys LT which I bought last year. This is the first real road trip for the Versys so I was going to learn a lot about it this week.
I've posted this spot many times before but it's John's first time at the Quabbin Reservoir. I know you can't see the water from this spot but the view is lovely.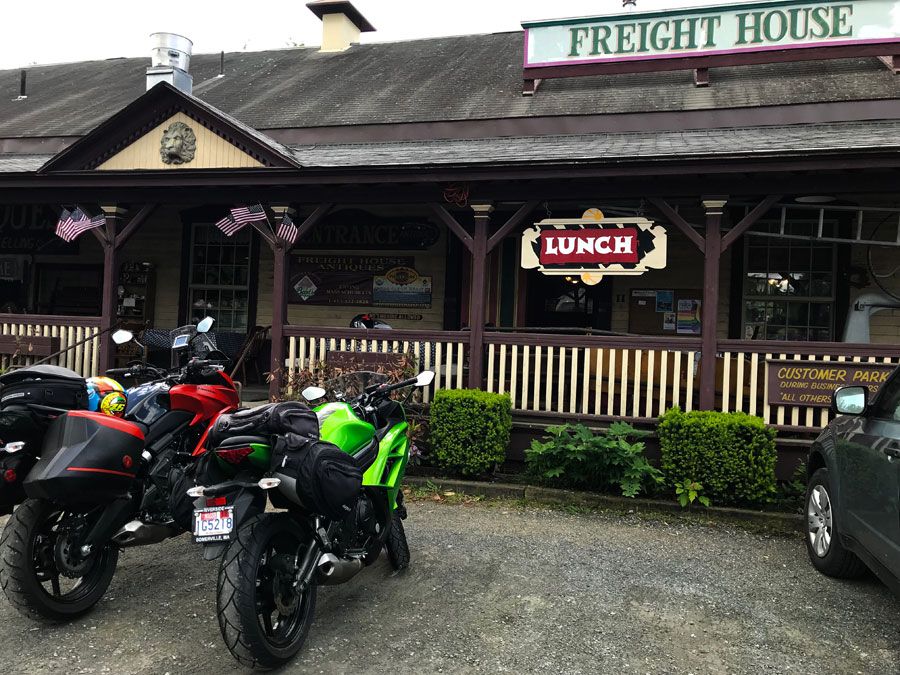 Dining at the Freight House. It's a neat spot to eat, mostly counter service with a few tables scattered among the antiques. Good food.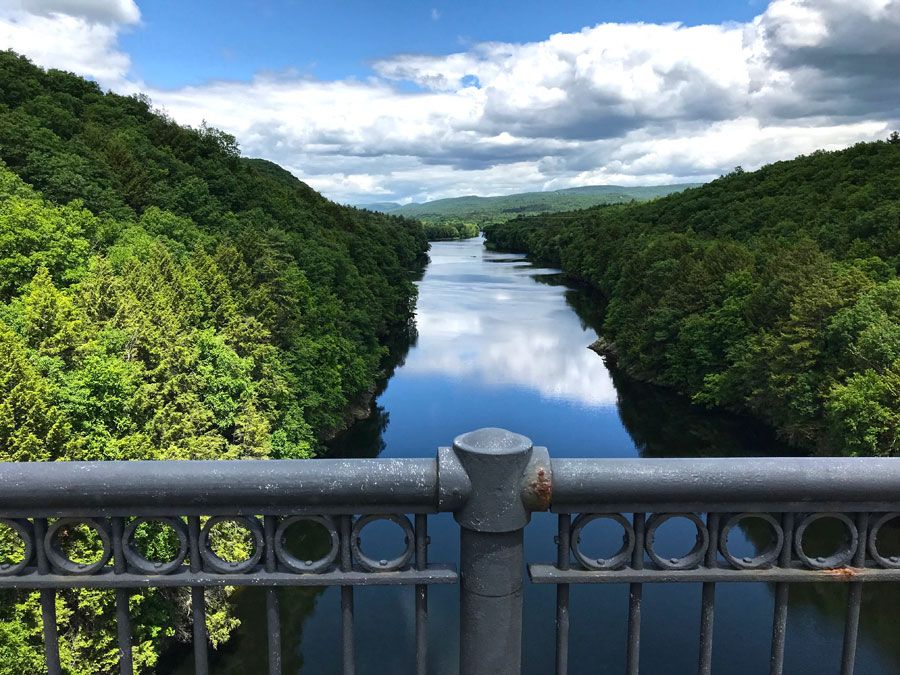 We took HWY 2 from Boston out to the New York border. This is just before the Mohawk Trail, a view from the French King Bridge.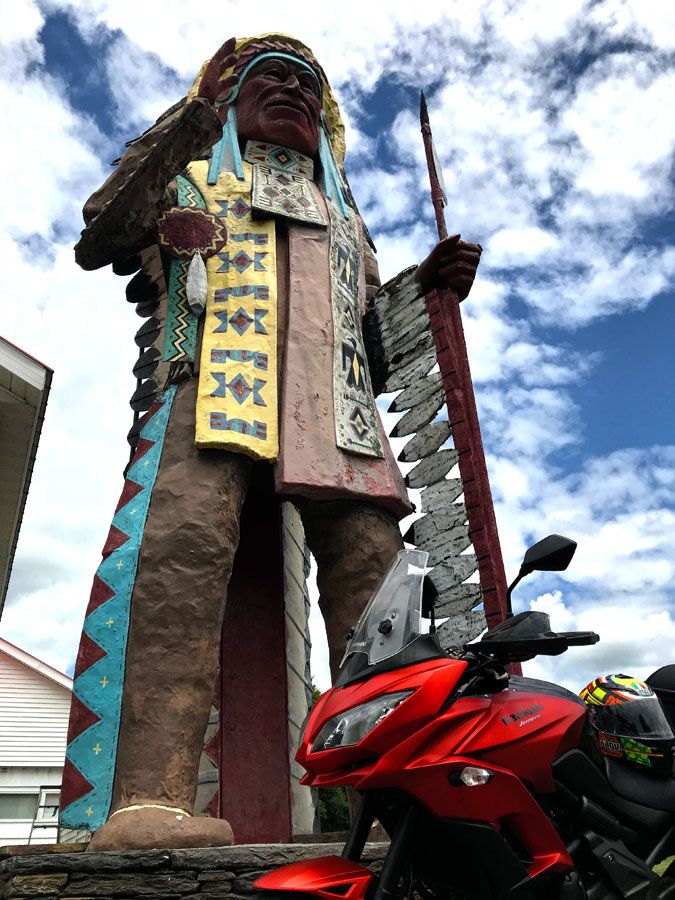 A small break and a little silliness at a roadside gift shop.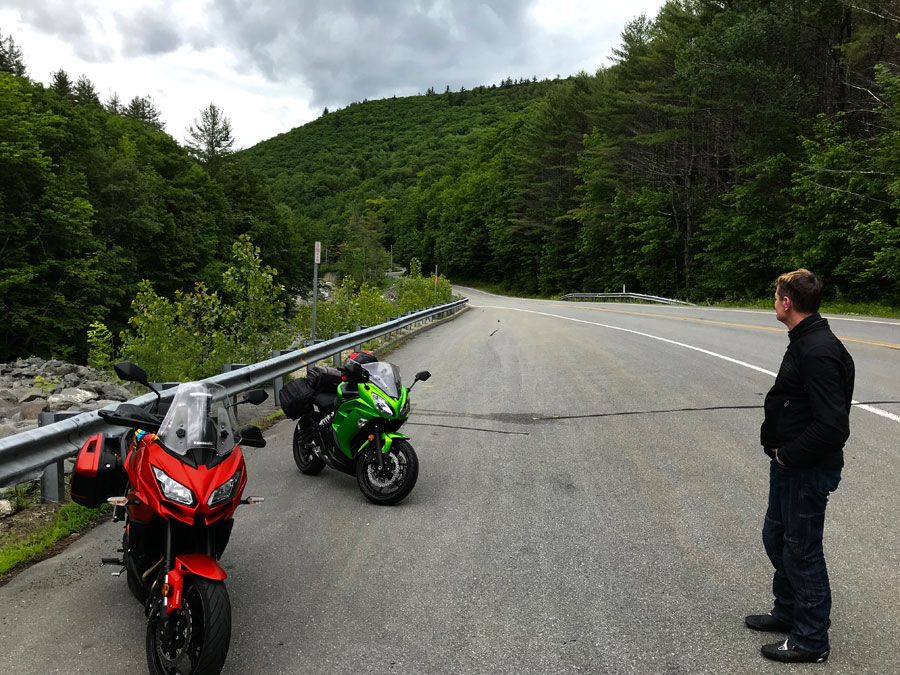 In the heart of the Mohawk Trail. This road is fun with lots of elevations and some tight turns though the speed limit is a bit slow but a few twists of the throttle here and there can liven things up.
Made it to the Heritage Hotel, third time I've stayed here on a bike trip. Great staff and very motorbike friendly. What's fun is that most of the riders sit on the balcony at the end of the day and share stories with one another.
The demo ride ritual, get up early and get in line to get first pick of preferred rides and time. I gravitated to the BMW booth this year taking out four different models and one of them twice.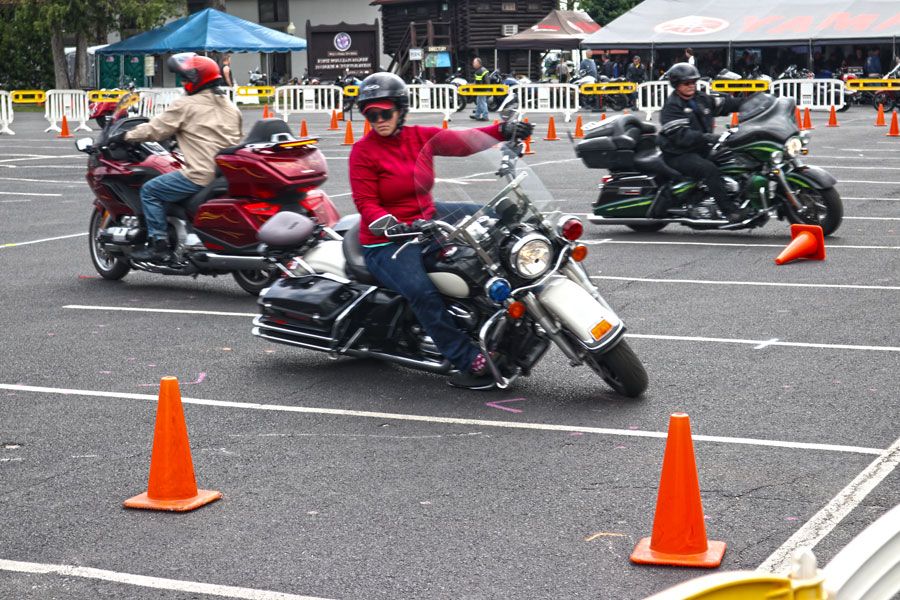 Surrounding the demo tents is a skills course. It's fun to watch the riders as you wait in line. That woman in the red jacket on the police bike shredded the course, amazing control, she is one of the coaches. It was fascinating to watch the riders improve as they repeated the course and took instruction. Some improved a great deal but all improved to some degree.
After a day of demo riding nothing hits the spot better than pulled pork nachos.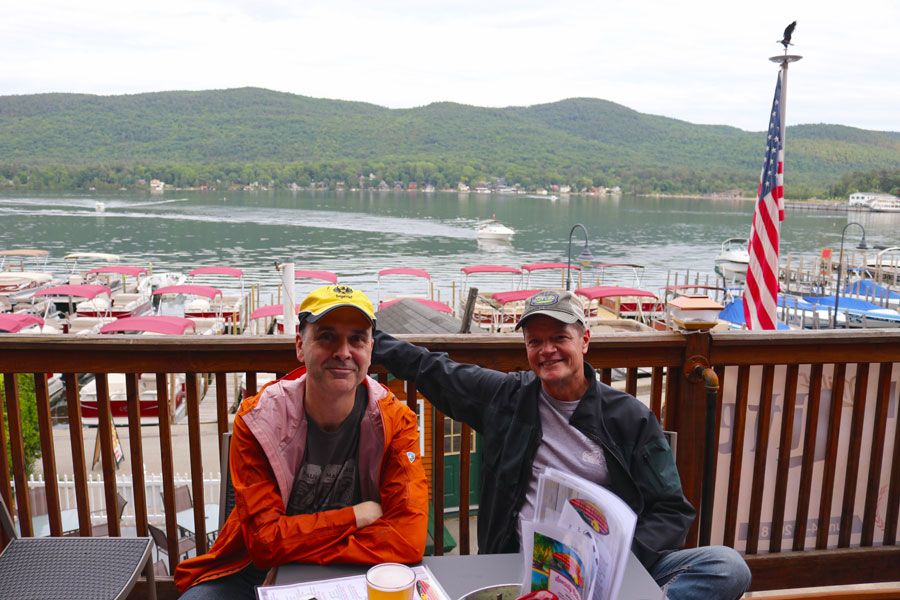 Great view of Lake George from many of the restaurants. John and I are chilling talking about the days rides.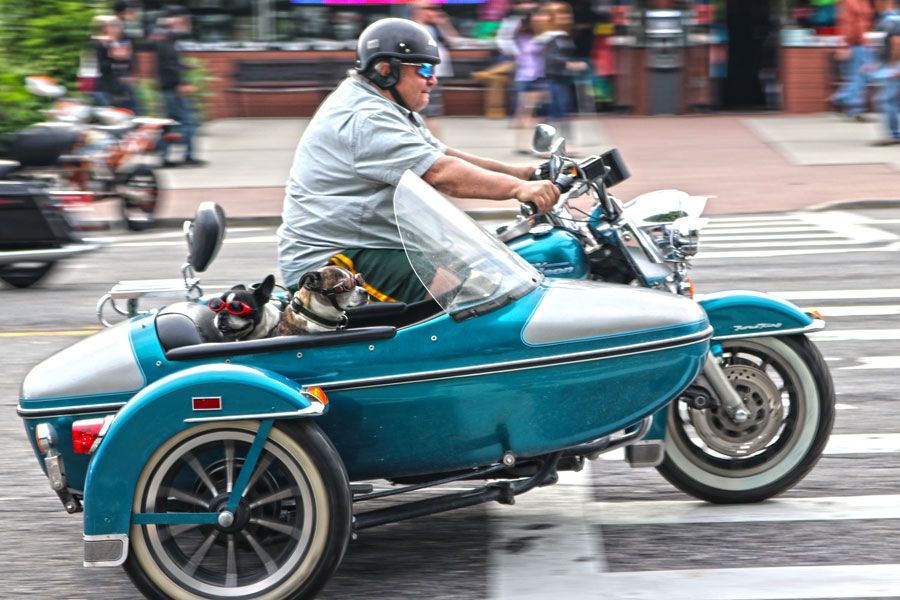 Loved this guys passengers!