Discussion Starter
•
#1
•
Just got back from my first long ride on the Versys. Calgary to Westlock (about 1 hour north of Edmonton which is about 400km one way. Took the QEII to Leduc and then over through Devon.
Here is a shot of the V with a poor mans soft luggage consisting of a SportChek bag strapped to seat.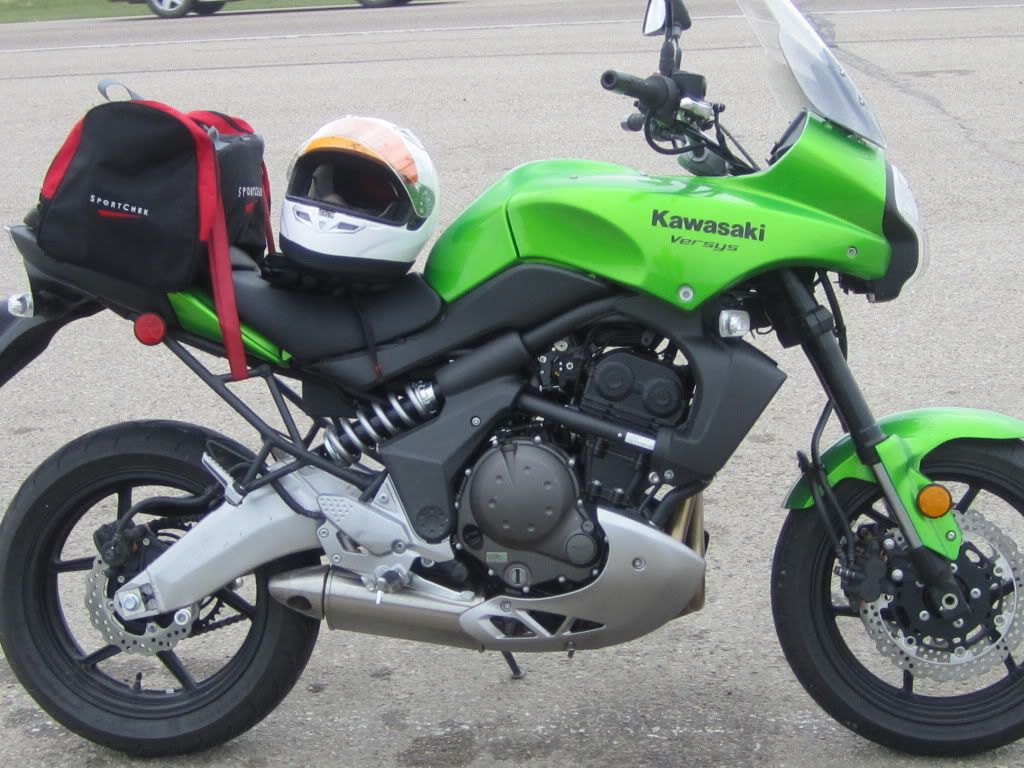 Thinks I learned about the riding the Versys on highway:
-Bike will cruise at pretty well any speed you care to go. Speed limit is 110k/h so I started out cruising at about 115 but by the end I was up to 125-130. That is 5500-6000 rpm which is very smooth for this motor.
-Took it up to 160k/h just to say I did it. It would go much faster.
-You don't want to ride behind Semis due to wind buffeting. I tried to see how close you would have to ride to get into a smooth pocket of air but it was too close for my comfort.
-Comfort-wise the seat was bearable for up to an hour at a time. I made a point of stopping at least every hour just get off the bike, stretch, have a drink of water. Also you have to stop at all Tim Hortons right.
-I am very please with the bike. It never missed a beat. Oil level is the same as when I left too.
Next time I might take highway 22 through Sundre, Rockmountain House, Drayton valley for a slower, more scenic ride.
Brian