Discussion Starter
•
#1
•
adurbin's Miles, Musings, and Mutterings from the Appalachian & Blue Ridge Mountains
I've been wanting to do this for a bit. This thread will be a collection of rides, tours, and day trips from around the my corner of the world. I'll start off with today's ride.
5/29/2017
Couldn't decide where I wanted to ride when I woke up this morning. We've had so much rain in the area, with severe storms, high wind, and lightning in the mix that its been difficult to determine if one should stay close to the home front, or venture further. I pulled the Versys out of the garage, threw on the gear, strapped the helmet around my chin and took off. I need a new pair of gloves, as mine have seen far too many miles, so I headed in the direction of my local motorcycle shop. Remembering that they are closed on holidays, I decided to head toward Southwest Virginia and see where I ended up. I stopped at a store to grab a drink and decided that I would ride along the North Fork of the Holston River into and around a community called "Mendota".
Yonder into the valley!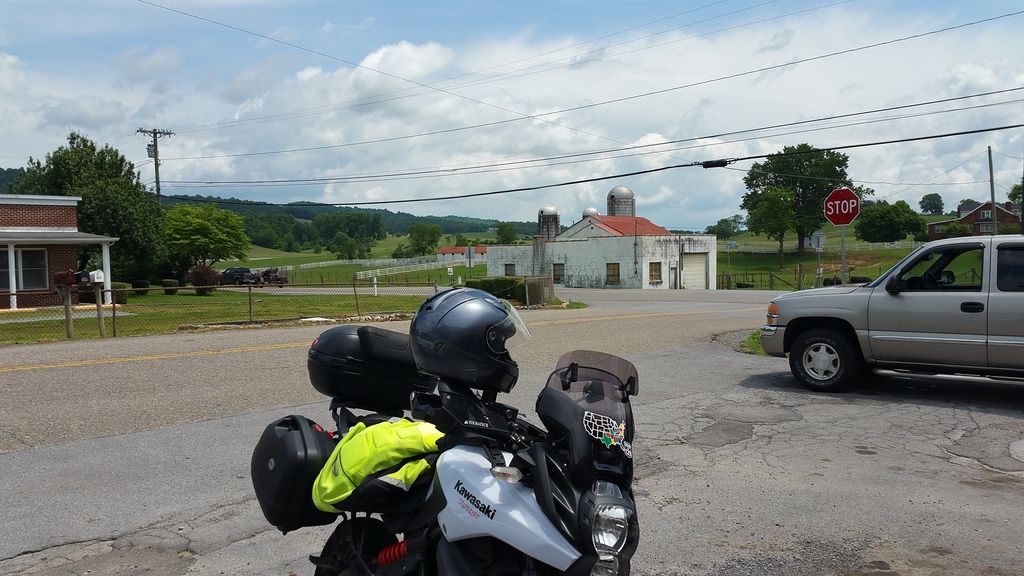 This chip and seal one and a half lane road would be my highway for the journey:
View from the cockpit:
I rode for a little while longer, with the skies ready to open up at any minute. Remembering the area from my younger years, I decided to ride up to an area known as "Gum Hill". I rode as far as the pavement would take me, and really had to talk myself out of continuing on miles of rough, rutted gravel. I really wanted to ride the gravel sections but knowing all the rain we've had and being solo made me think otherwise.
The road goes on for miles (to the right, just outside the picture), but is unmaintained, or at the most barely maintained gravel and dirt.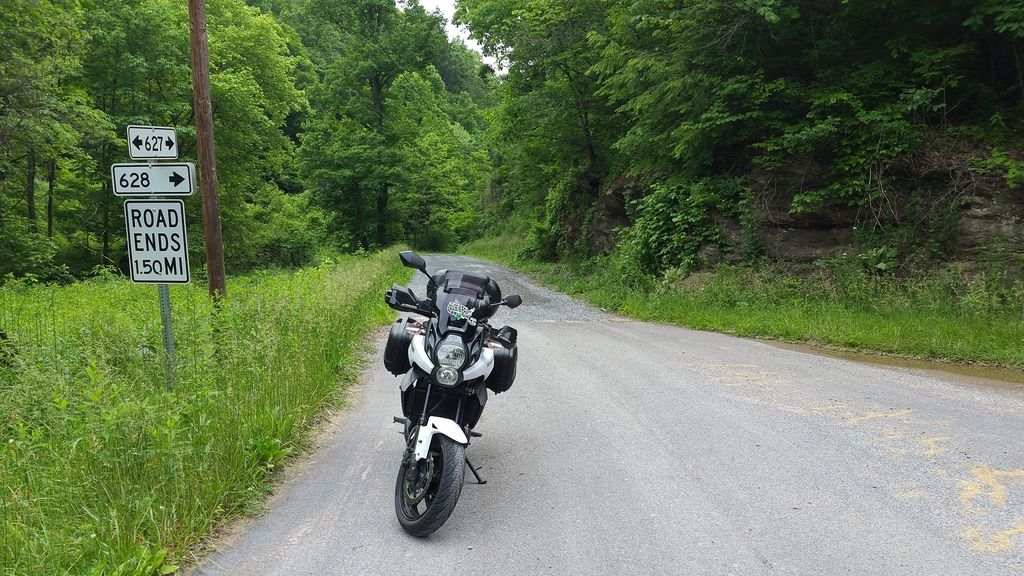 Shortly after snapping the above photo, the wet stuff started coming down enough that it made me point the Versys toward home, ending my day.